Pistachio & Lemon Cake

I am so excited about sharing this cake recipe with you guys! It is absolutely delicious!

This cake is moist, dense, full of zesty lemon flavour and topped with crunchy pistachios and a lemon glaze. If you like lemon then you will love this cake.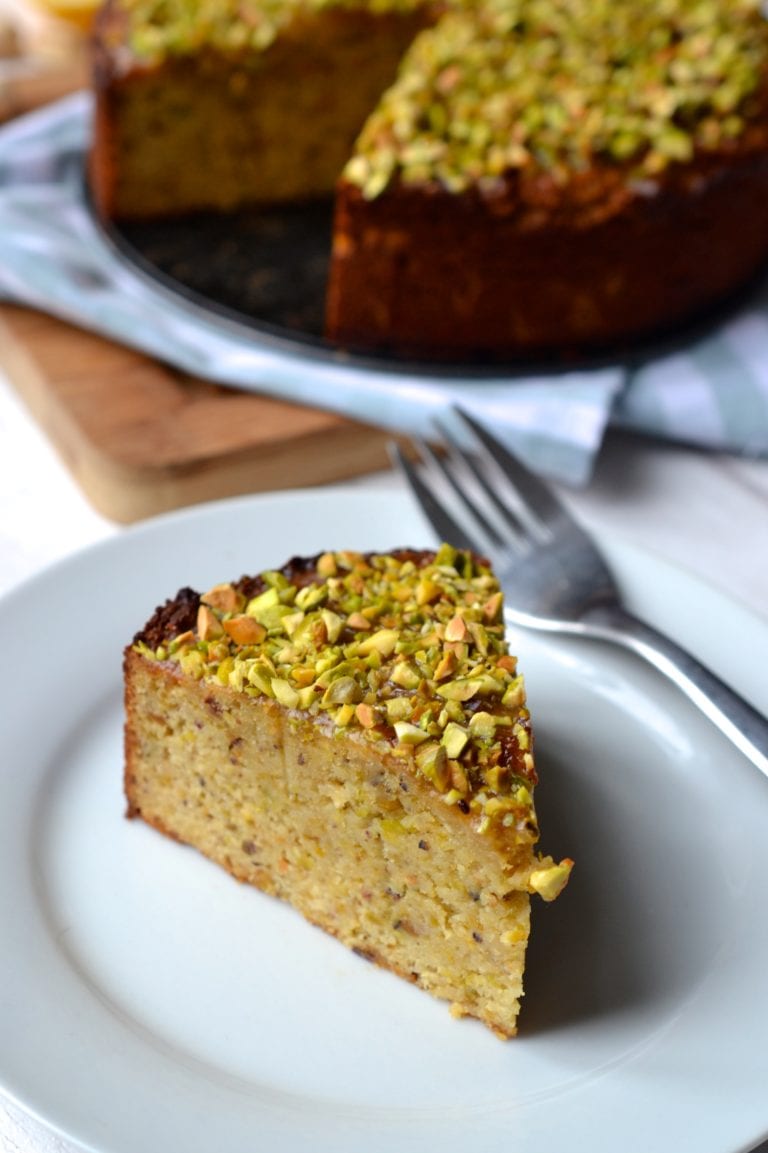 I used my Orange, Almond & Pistachio cake (which always receives rave reviews from you guys) as inspiration for the base of this recipe.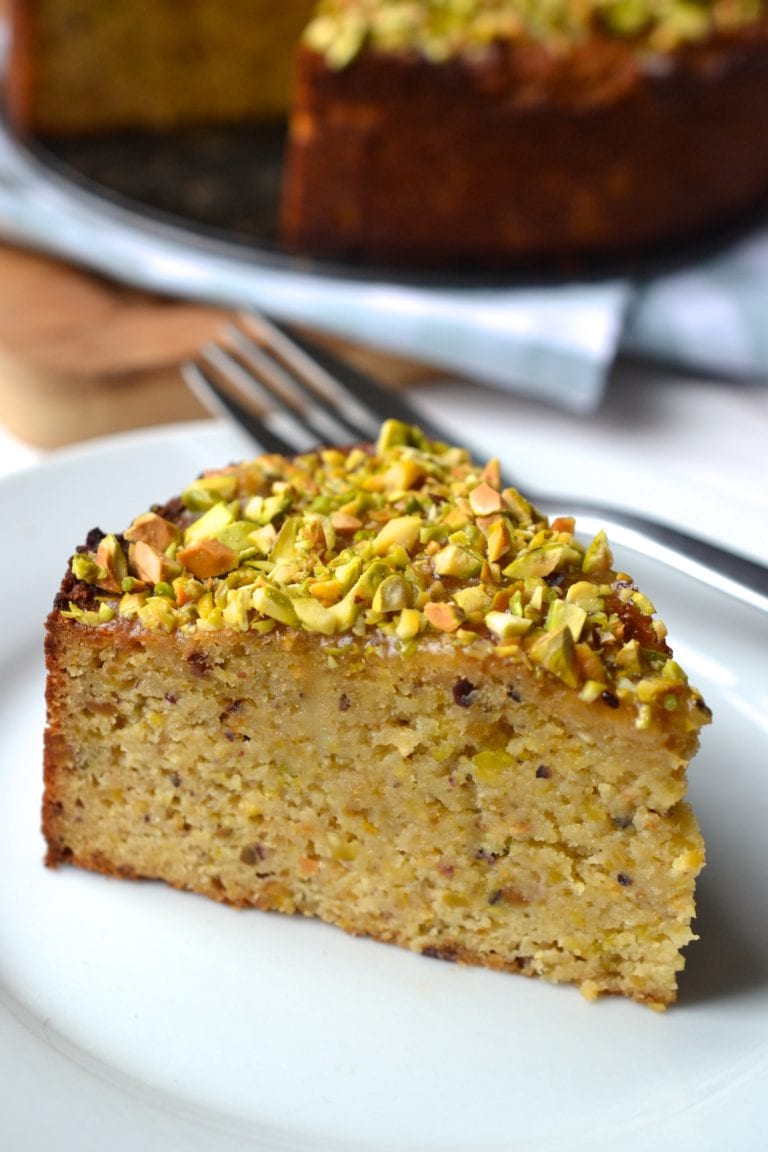 3 lemons are boiled in water for an hour until they are completely soft and then the entire fruit, peel and all, is pureed in a blender. Adding the pureed lemon to the cake batter gives the cake a much richer lemon flavour then you would get by using just lemon juice or zest.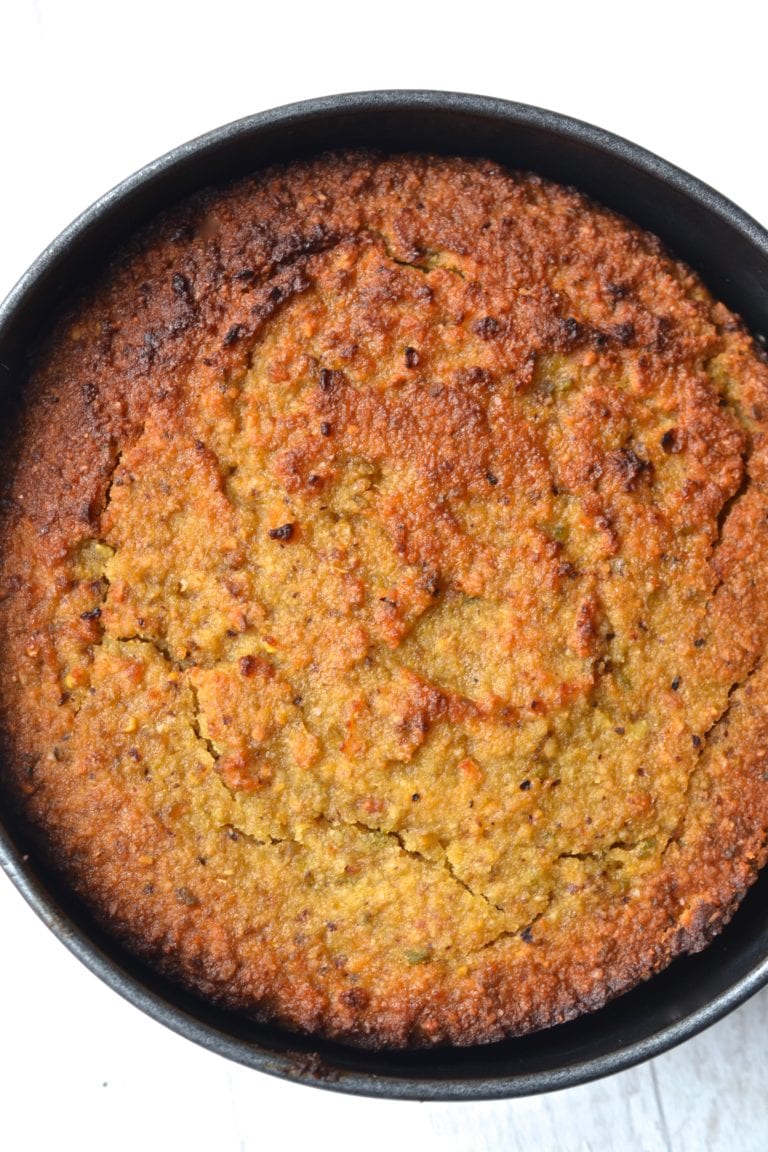 I think that this cake has the perfect balance of tart and sweet, so you could just as easily eat it for breakfast as you could for afternoon tea or dessert. It also freezes really well, and it a great cake to have stashed in your freezer to bring out when you need something to serve to guests.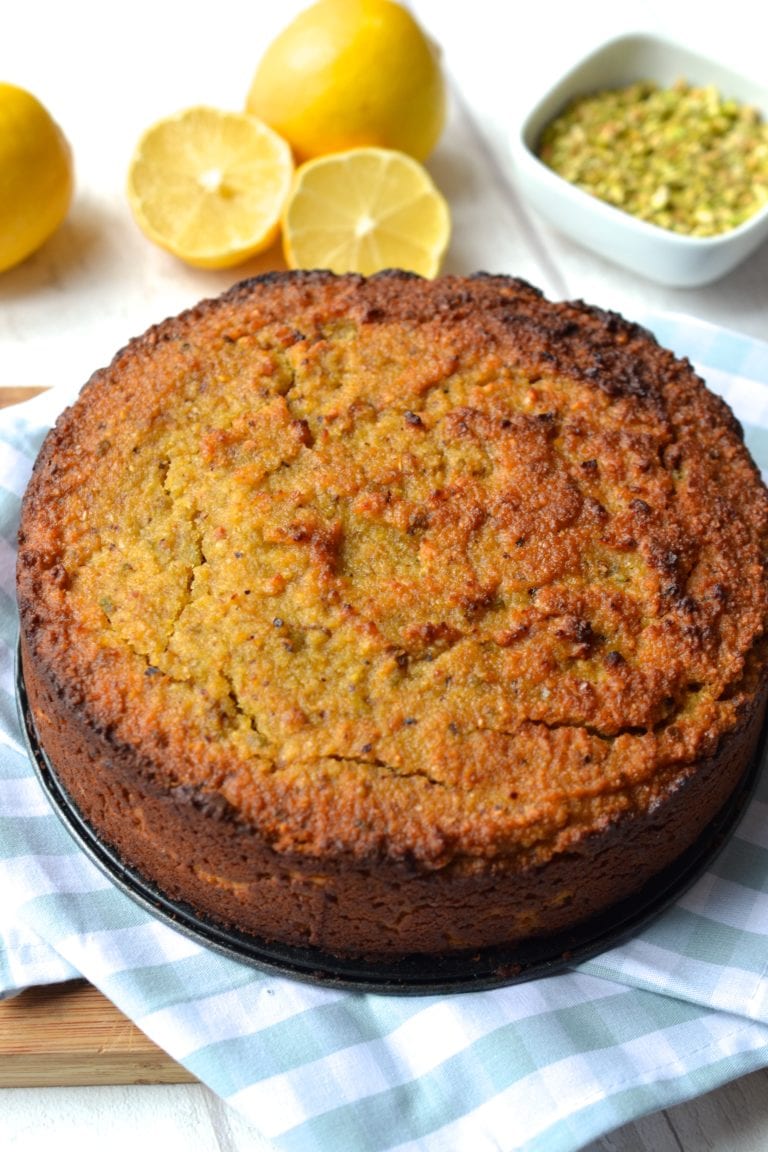 This really does not taste like a "healthy" cake, so whether you are following a grain free diet, or just looking for something to serve to friends, this is the cake for you.
If you make this recipe let me know in the comment section below, I would love to hear what you think or take a photo and tag me (@everylastbite_) on Instagram, I love seeing your photos!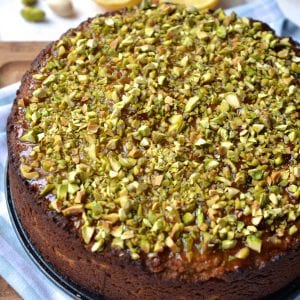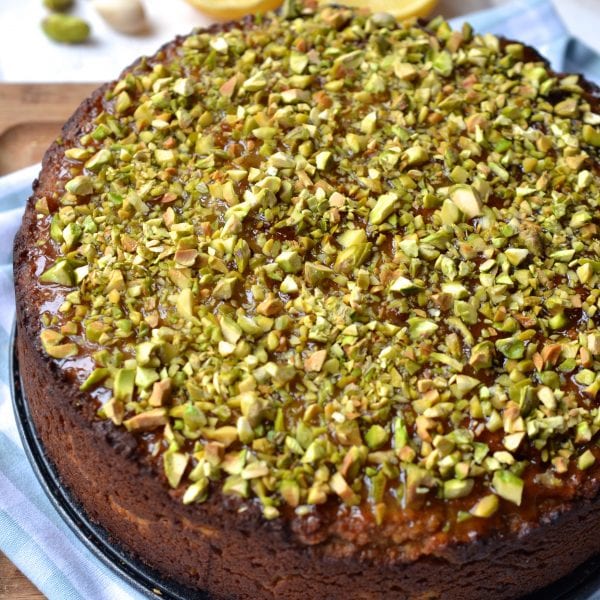 Pistachio & Lemon Cake
Ingredients
Cake
3 lemons
1 cup ground pistachios (approx 1 1/4 cup whole pistachios)
3 eggs
2/3 cup honey
2 cups almond flour
1/2 tsp baking soda
1 tsp vanilla extract
Lemon Glaze
2 tbsp coconut oil
2 tbsp honey
1 tbsp lemon juice
1 tsp lemon zest
Topping
1/4 cup toasted pistachios roughly chopped
Instructions
Rinse the lemons and place them in a pot. Cover with water and simmer on low heat for 1 hour. After 1 hour remove the lemons from the pot, cut them in half to remove the seeds and use a spoon to scoop out the inner flesh into a blender. Blend until the lemons have formed a puree

Place the pistachios in a food processor and grind until there are no chunky pieces and everything has ground down to a fine powder.


Preheat oven to 175 degrees celsius (350 degrees Fahrenheit). Grease a loose bottom cake pan

In a bowl combine the pureed lemon, eggs, honey, ground pistachios, almond flour, vanilla extract and baking soda. Pour into the greased cake pan

Bake for 1 hour. If the top begins to brown too quickly, cover with tinfoil. The cake will be done once a toothpick inserted into the top comes out clean.

While the cake is baking, in a small pot combine the ingredients for the lemon glaze and heat until melted. Remove from the heat and allow to cool. Pour the glaze over the top of the cake and then sprinkle with chopped pistachios