Almond Butter Banana Popsicles

It is so hot in London at the moment (well by London standards anyways) that I am doing everything possible to keep cool. Fans in every room, face cloths stored in the freezer and meals chosen solely based on the lack of cooking required. Another way I keep cool is by eating lots and lots of popsicles.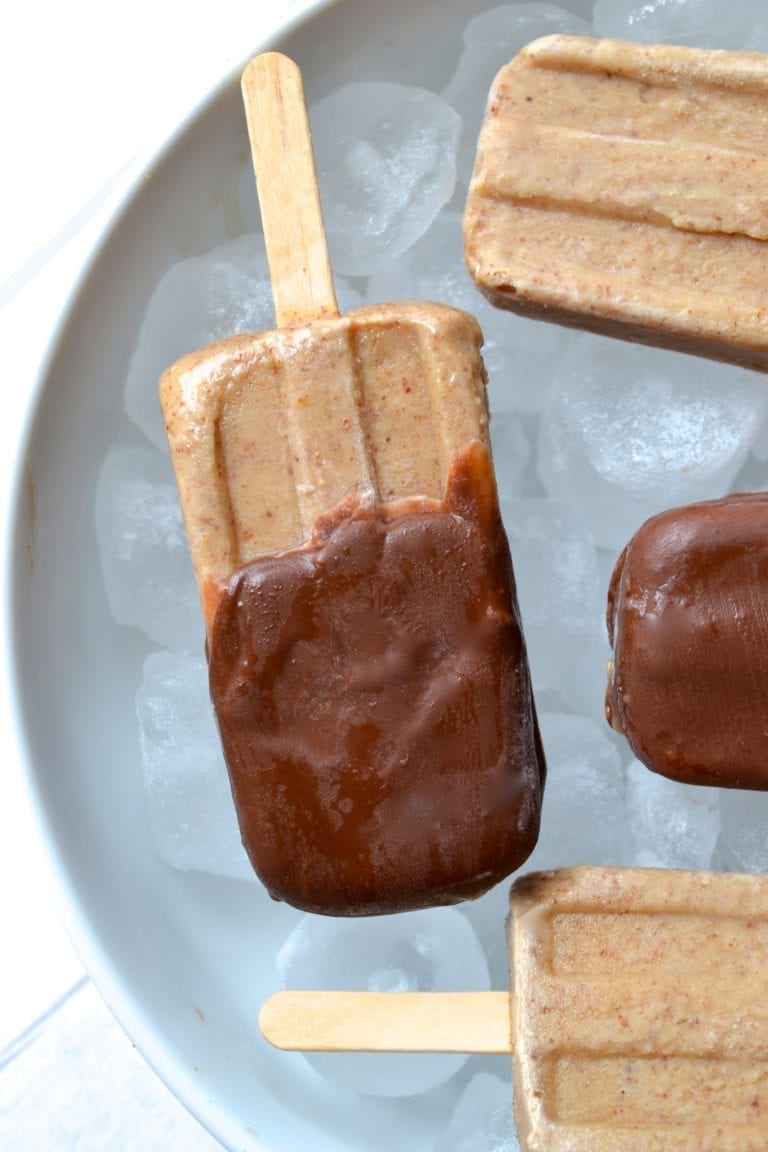 I am so ashamed that this is the first popsicle recipe I have ever posted on this site! I promise that there will be a lot more posted over the coming weeks, but for now, I'm kicking things off with one of my favourites.

This almond butter banana popsicle recipe is actually a spin on a smoothie I love having for dessert. It requires just a handful of ingredients all blended together and then frozen in a popsicle mold. It's so easy!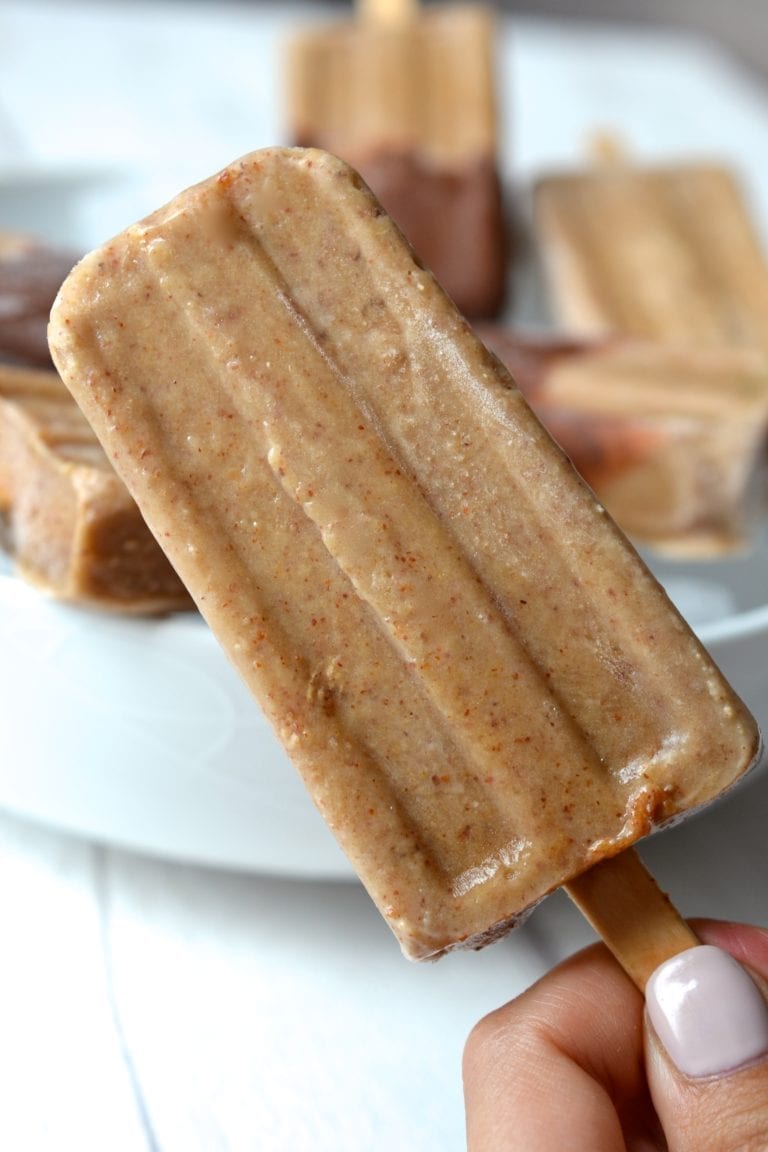 Dipping the popsicles in chocolate is not a required step, and not recommended if you are on the Specific Carbohydrate Diet.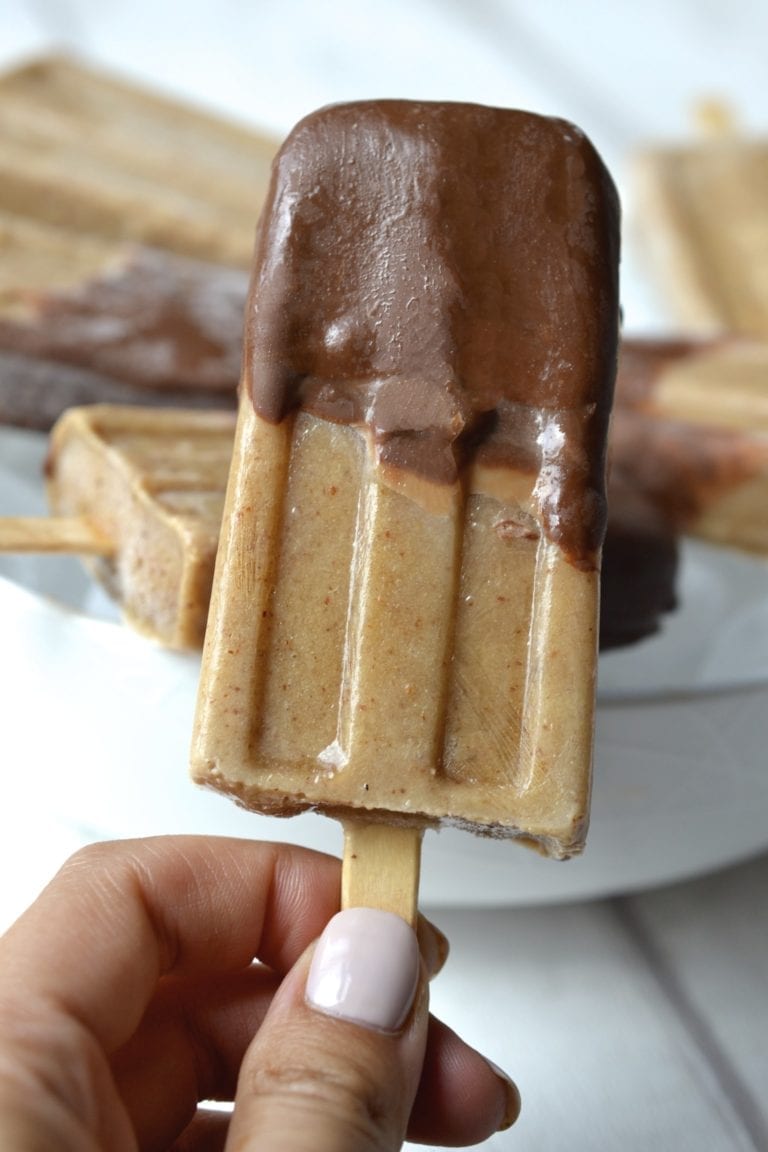 The popsicles are sweet enough to satisfy any sugar craving but dipping them in chocolate definitely kicks the decadence up a notch, if you are really feeling crazy you could even sprinkle them with chopped nuts before the chocolate hardens. You only live once right?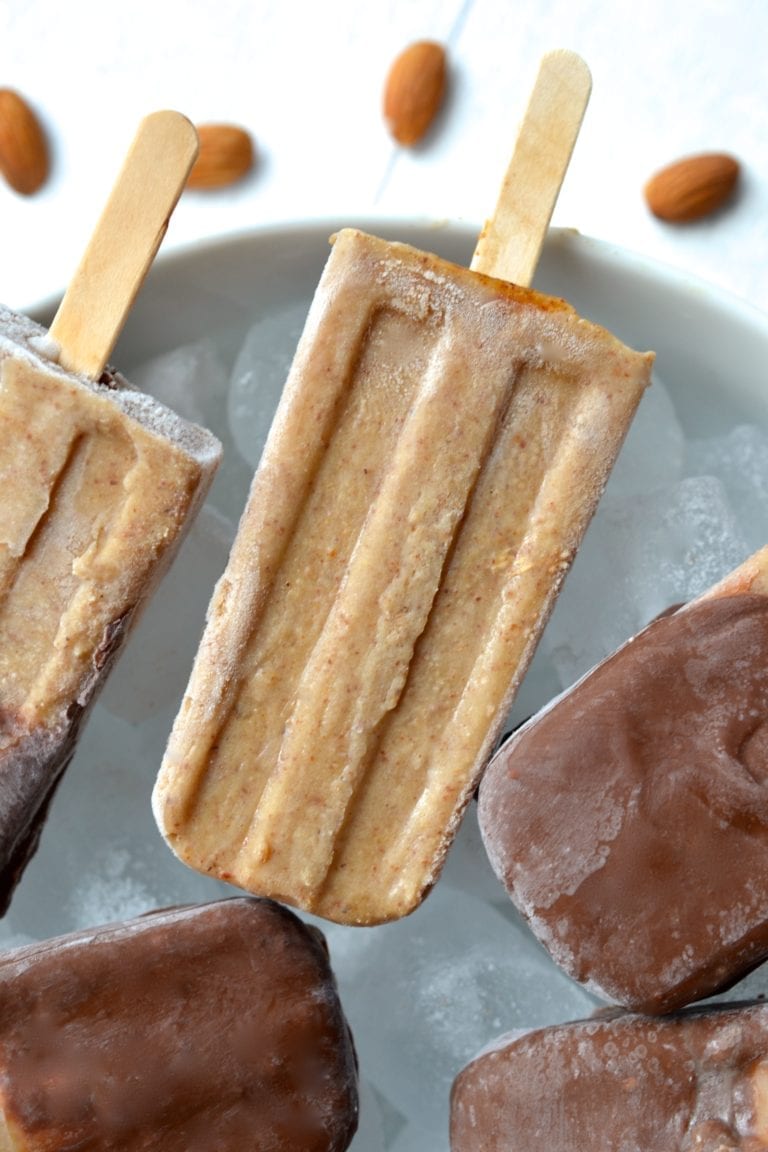 I love using almond butter for these popsicles, but hazelnut butter, cashew butter, peanut butter of even coconut butter would all work well too. The recipe is super forgiving so you can play around with different combinations depending on what you have in your cupboard and what flavours you like best.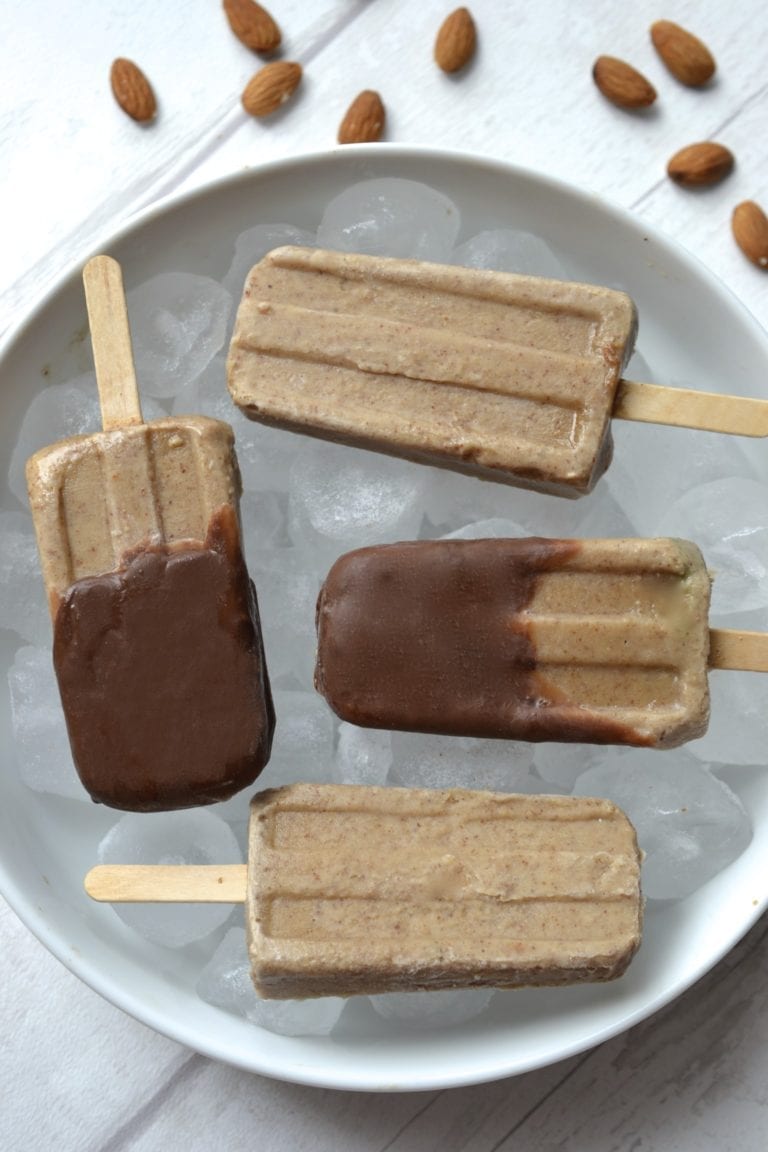 If you make this recipe let me know in the comment section below, I would love to hear what you think or take a photo and tag me (@everylastbite1) on Instagram, I love seeing your photos!
[embedyt] https://www.youtube.com/watch?v=iT9JPSirI7I[/embedyt]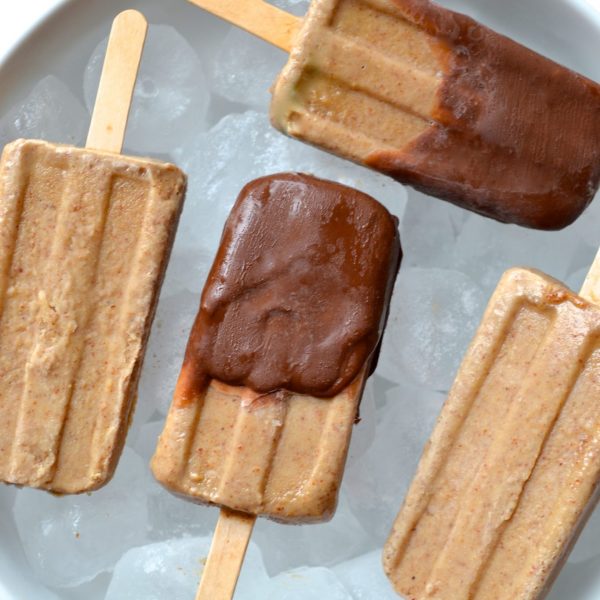 Almond Butter Banana Popsicles
Ingredients
4 small banana (or 3 large)
1/2 cup almond butter (or hazelnut, cashew or peanut butter)
2/3 cup almond milk
1/2 tbsp honey (or maple syrup)
1/4 tsp salt
Optional Chocolate Coating
4 oz dark chocolate (120grams)
1 tsp coconut oil
Instructions
Combine the bananas, nut butter, almond milk, honey and salt in a blender and blend until completely smooth.

Pour the mixture into a popsicle mold, it should make 6-8 popsicles depending on size. Insert a popsicle stick and place in the freezer for minimum 4 hours until completely frozen. You can eat them once they are completely frozen or continue on to the next step.

Line a baking sheet with aluminum foil and place it in the freezer (this will help the chocolate set faster after dipping)

Place the chocolate and coconut oil in a small glass bowl set over a pot filled with 1 inch of simmering water.

Once the chocolate has melted, remove from the heat and allow to slightly cool (so the popsicles don't melt when dipped). Working in batches of 2, remove the popsicles from the popsicle mold, and dip them in the melted chocolate, rotating to ensure they are covered and then transfer to the chilled baking sheet. Repeat with the remaining popsicles and then return the baking sheet to the freezer where you can store the popsicles until ready to serve.