Thai Watermelon Salad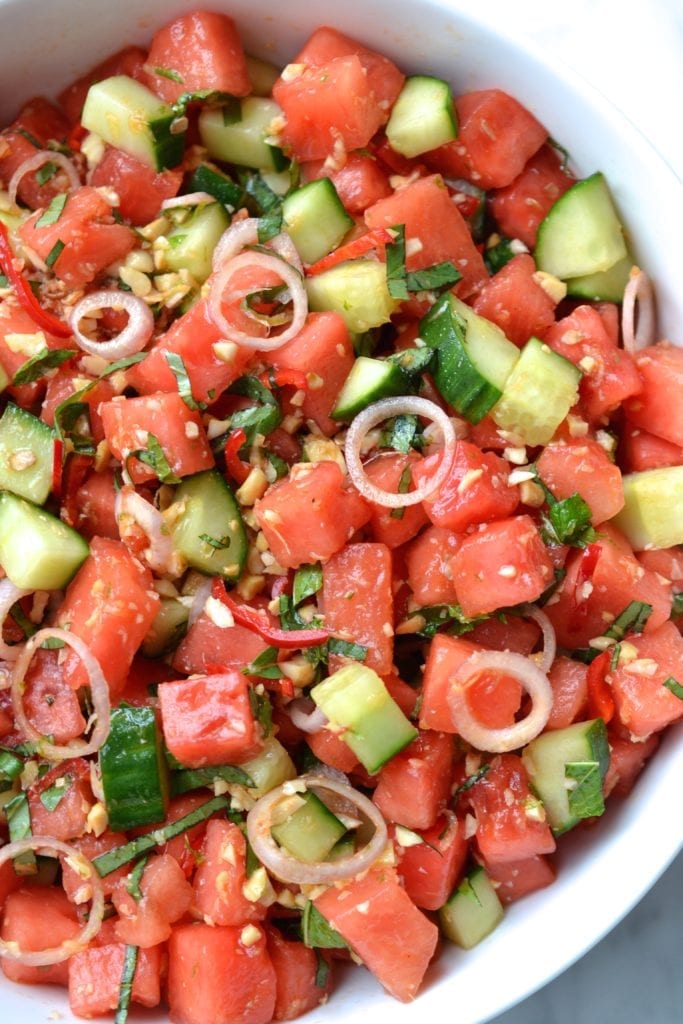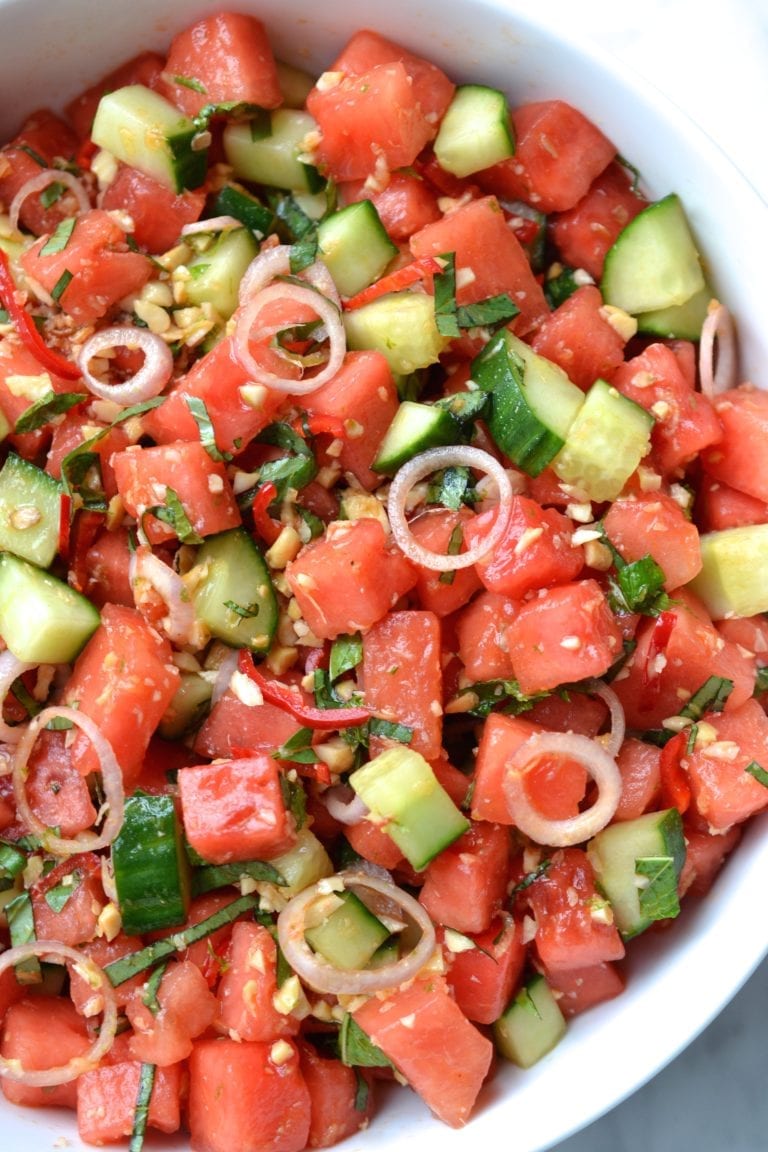 Watermelon salad has been at the top of my recipes to make list all summer. It's a salad that seems to be popping up on every restaurant menu, blog and magazine I have seen, but I wanted to try coming up with a more unique version.

To switch things up I created this Thai Watermelon Salad. Every bite is packed with salty, spicy, tart and sweet flavour.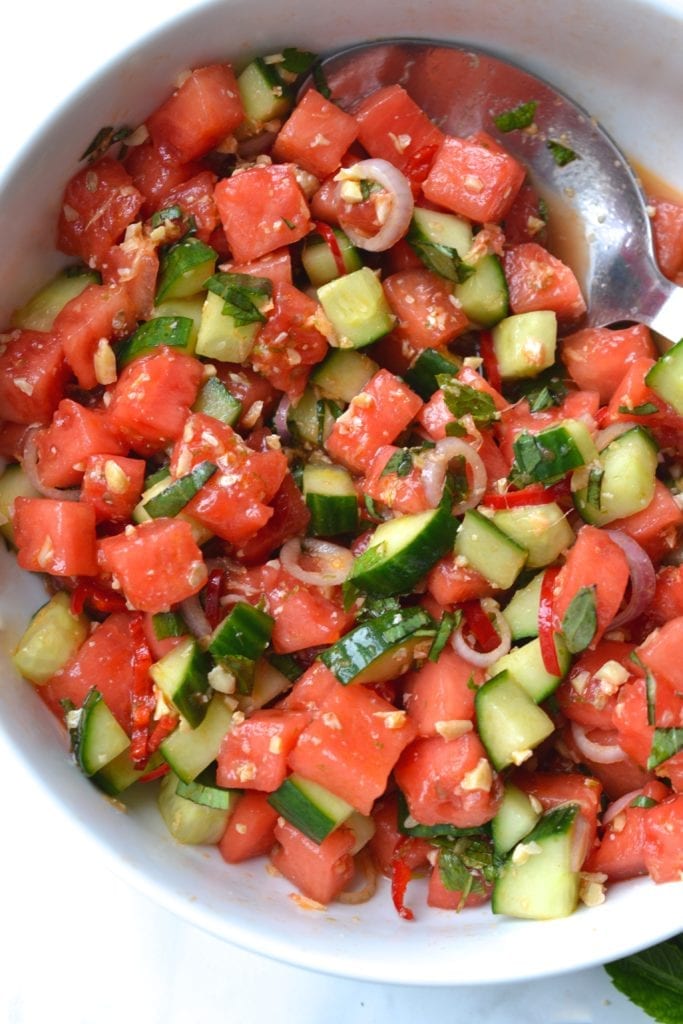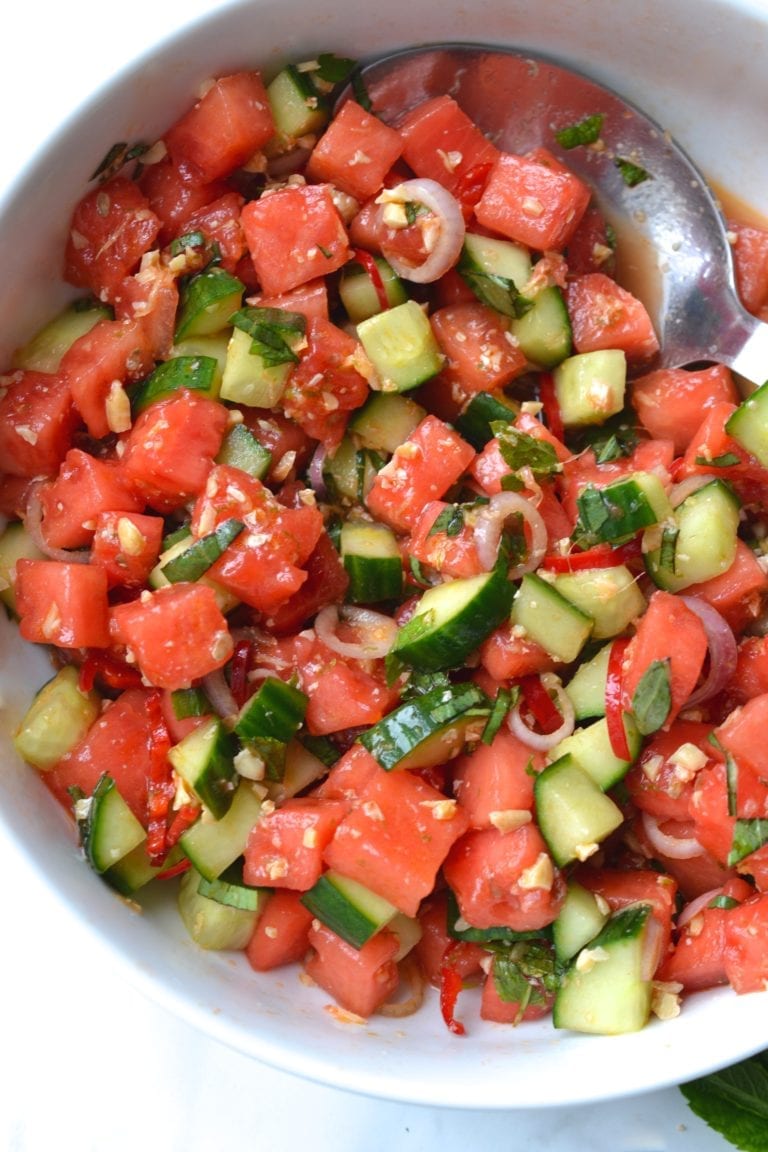 Be warned that this salad is definitely for the more adventurous of palates. Some might struggle with the idea of asian flavours and watermelon but it really is delicious.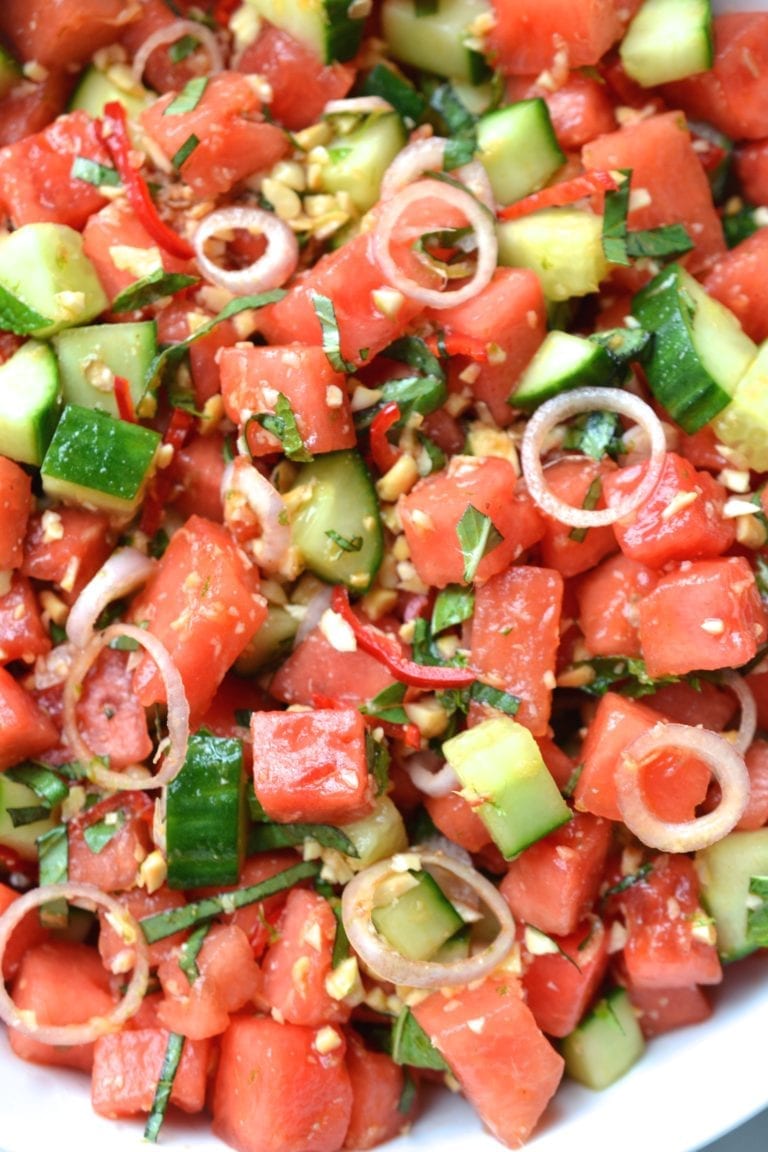 Although you could use only cubed watermelon, I love the combination of crunchy cucumber and soft watermelon. You could also swap the cucumber for red pepper, tomatoes or radishes if you aren't a fan of cucumber. This salad is super versatile so you can really play around with the ingredients and use what you prefer.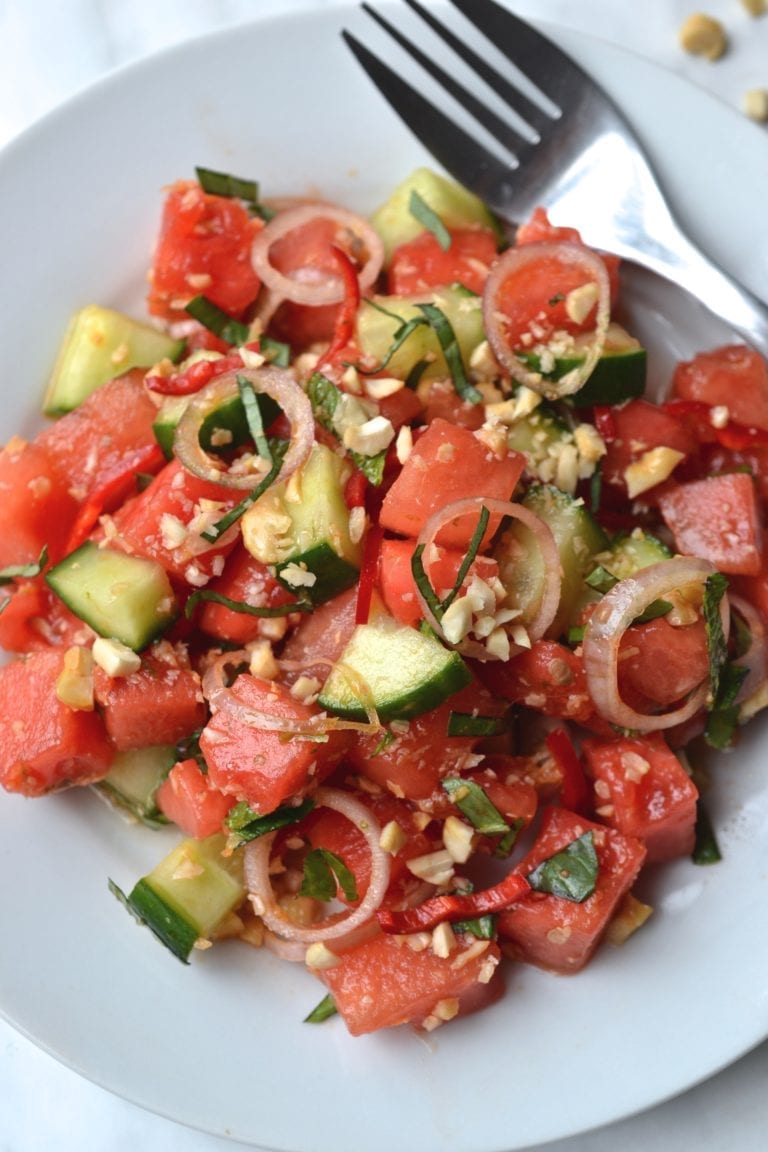 The longer the salad sits after being dressed, the more sauce the watermelon absorbs and the more flavourful it becomes.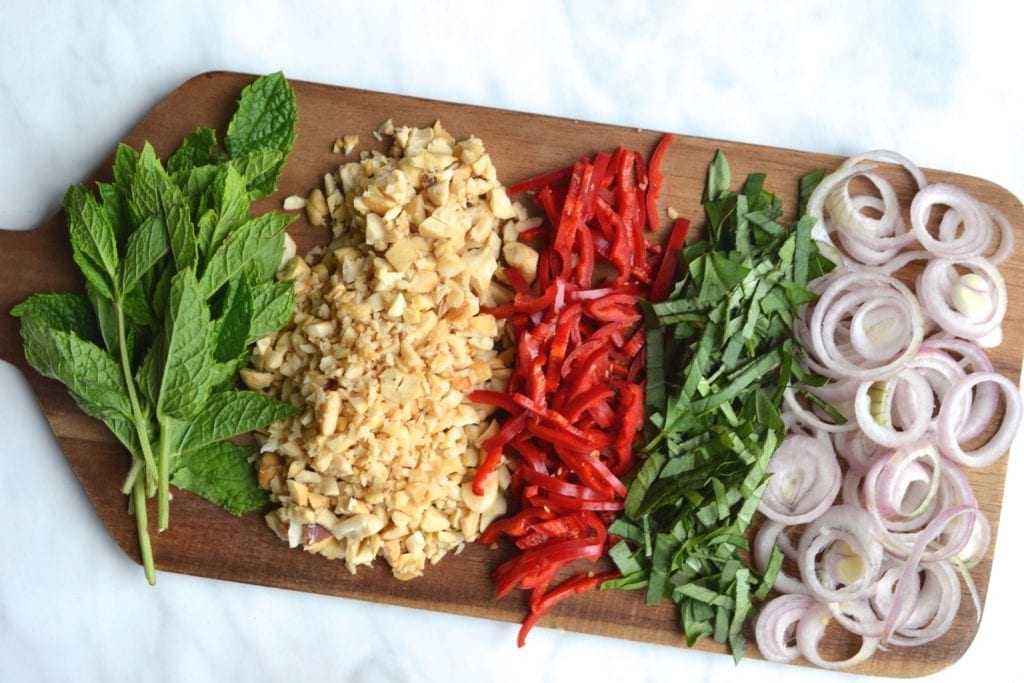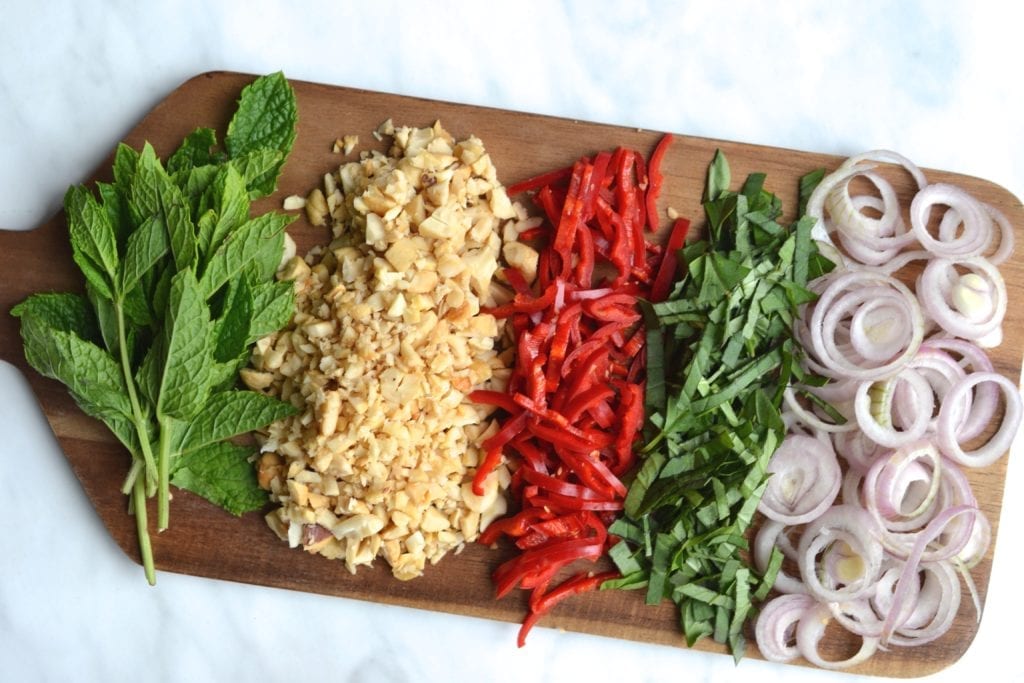 I have made this recipe a few times, but only found a seedless watermelon on my final attempt. Seeds make eating this salad a lot less enjoyable, so I highly recommend using a seedless watermelon, or at the very least, one with very small seeds that you can eat.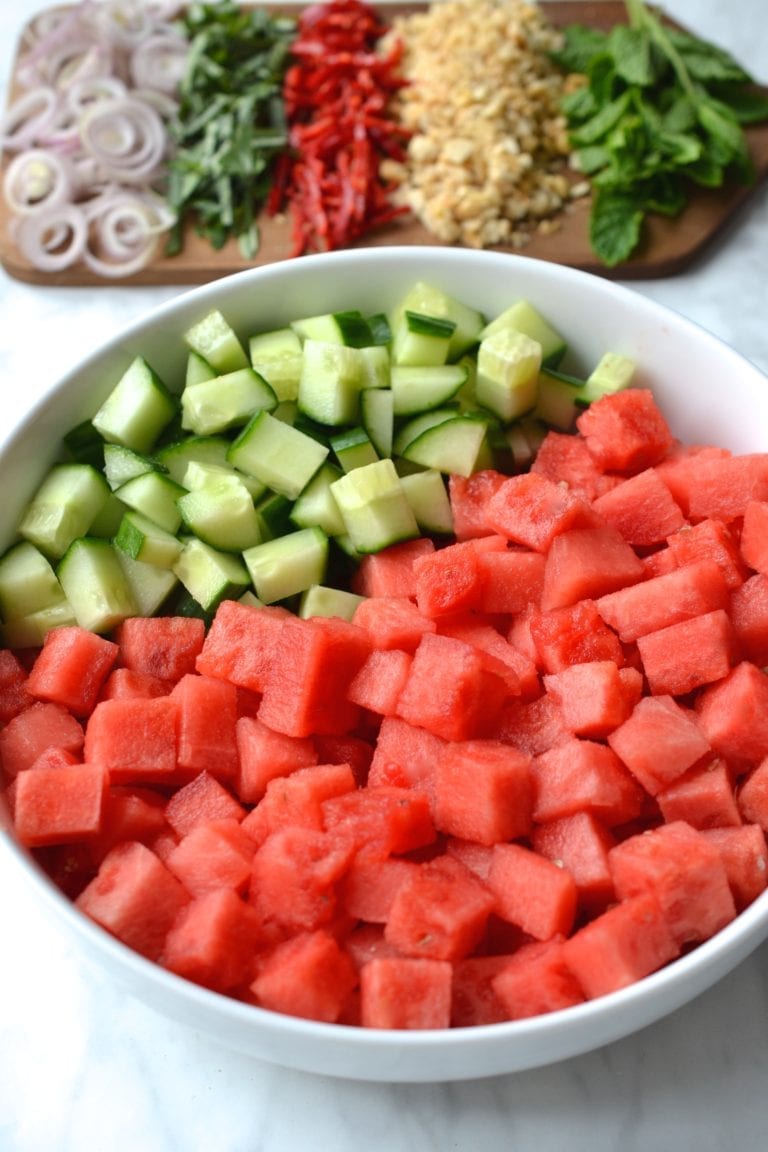 I used a touch of orange juice to sweeten the dressing but if you are not on a Whole30, honey or maple syrup also works and helps to balance the tartness from the lime juice.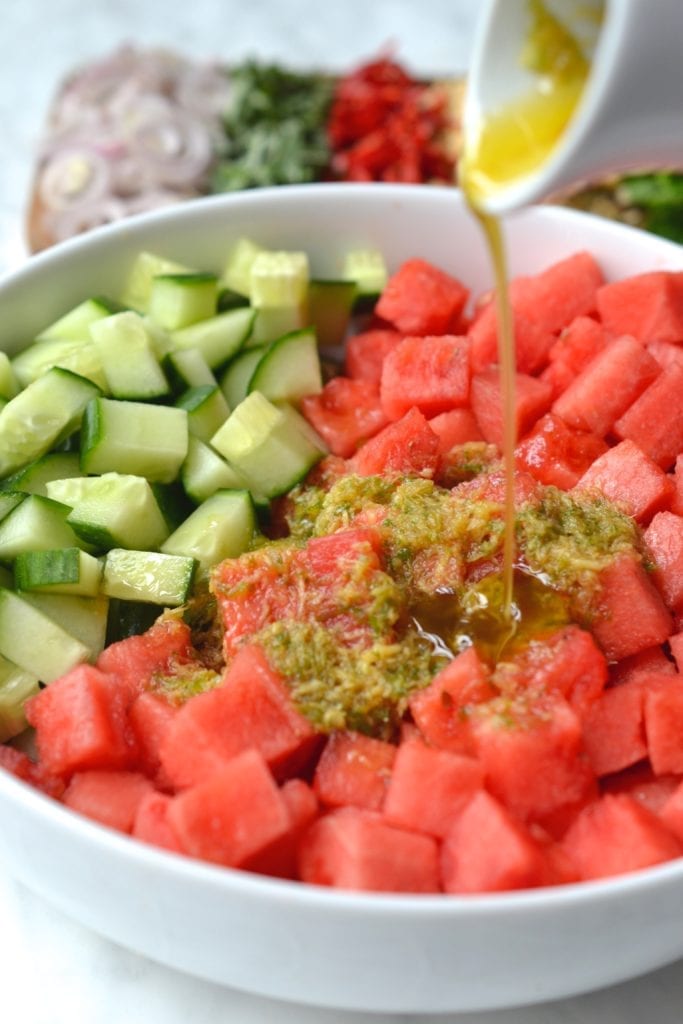 This is a fantastic salad for a summer barbecue, its so light and refreshing!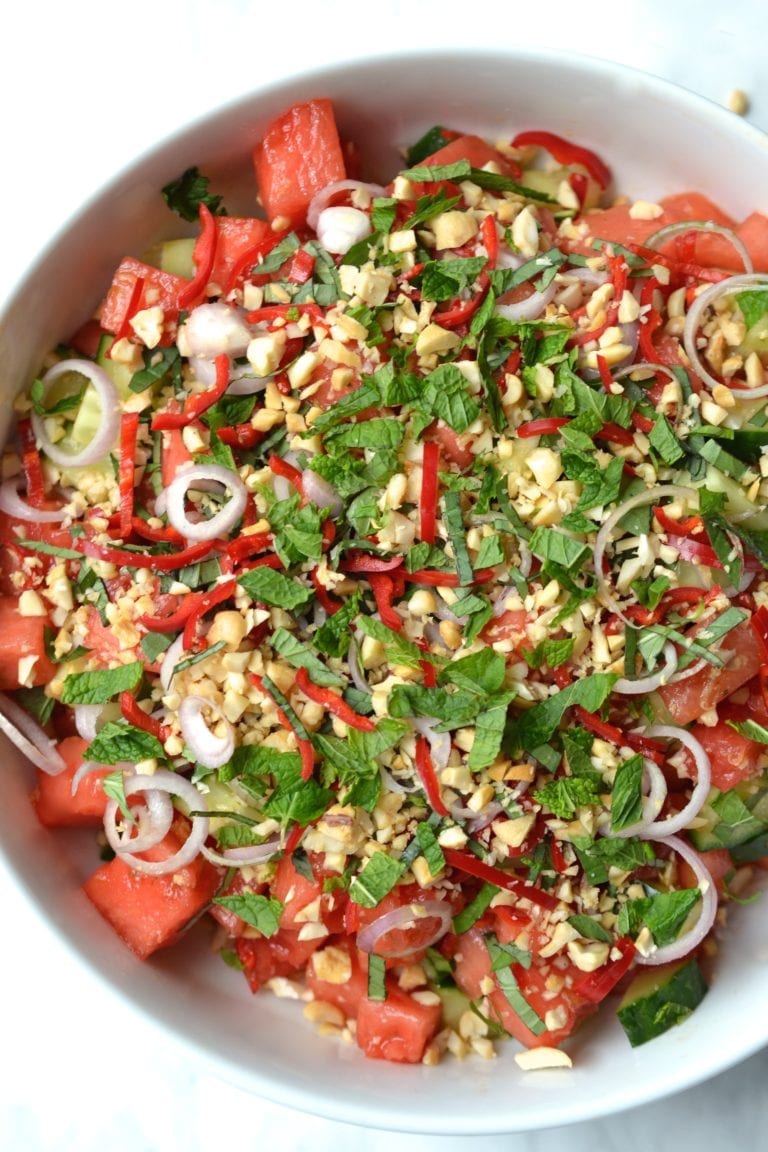 If you are vegan you can omit the fish sauce completely or swap it for this substitute which I think has a very similar taste to fish sauce but is made with coconut aminos, dried shitake mushrooms and salt.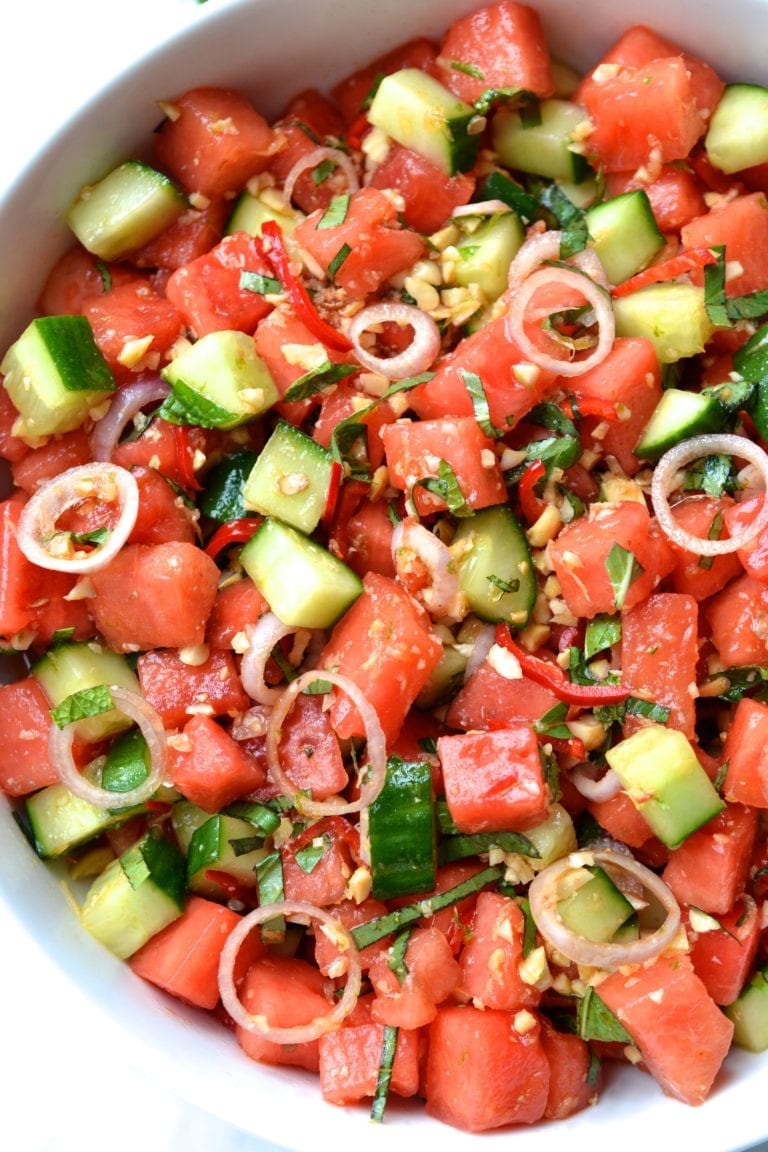 If you make this recipe let me know in the comment section below, I would love to hear what you think or take a photo and tag me (@everylastbite1) on Instagram, I love seeing your photos!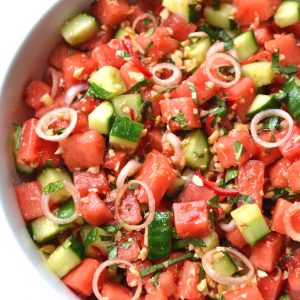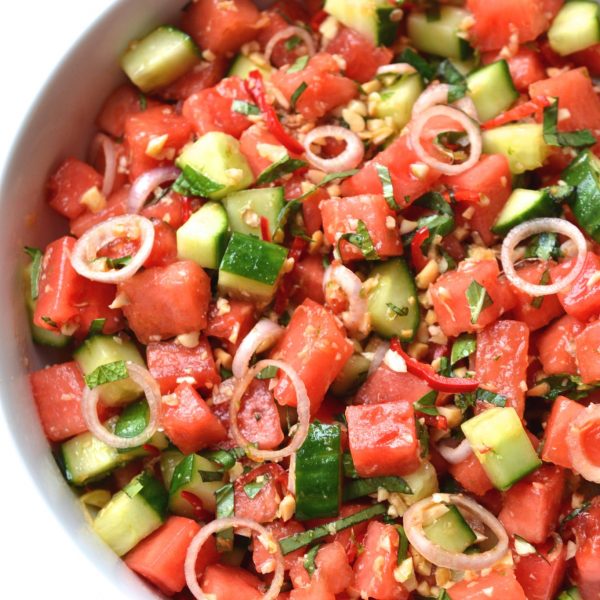 Thai Watermelon Salad
Ingredients
4 cups cubed watermelon
1 1/2 cups cubed cucumber
2 small shallots very thinly sliced
1/4 cup shredded fresh mint
1 chili, finely sliced
1/4 cup shredded thai basil
1/3 cup chopped toasted cashews
Dressing
1 tbsp sesame oil
1 tsp grated ginger
1/2 tsp lime zest
2 tsp lime juice
1/2 tbsp fish sauce (omit if vegan)
1 tbsp coconut aminos
1 tbsp orange juice
Instructions
In a small bowl whisk together all of the ingredients for the dressing.

In a large bowl or serving platter place the watermelon and cucumber. Top with the sliced shallots, cashews, sliced chili, mint and thai basil.

Pour the dressing overtop and gently tossed until well combined. Enjoy!