Fast & Easy Hot Sauce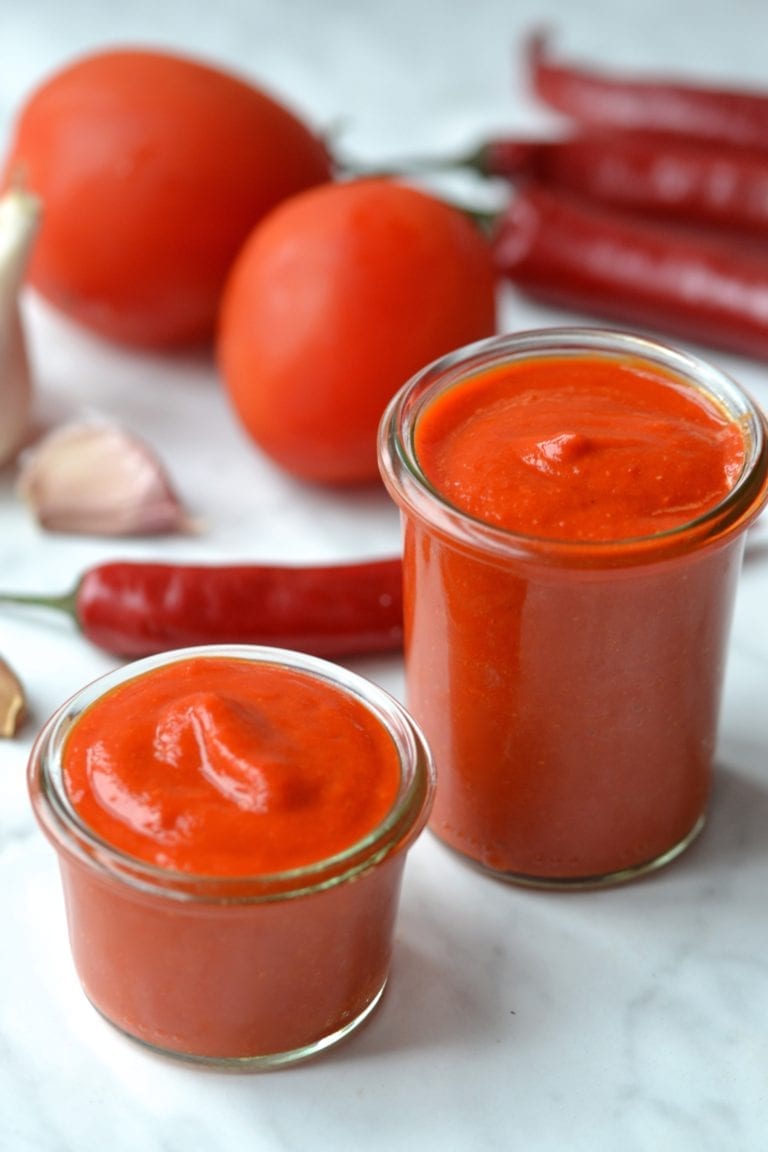 Almost every recipe I see on Whole30, or other Paleo blogs that requires hot sauce as an ingredient simply lists Franks Red Hot Sauce. Although this brand of hot sauce is allowed on many other diets, it contains xanthan gum which unfortunately does not make it SCD legal.

I set to work trying to make a homemade hot sauce and it turns out it couldn't be easier to do. I'm talking 15 minutes, 1 pot and a handful of ingredients kind of easy. This sauce also lasts for weeks in the fridge and freezes well, so one batch will last you a long time.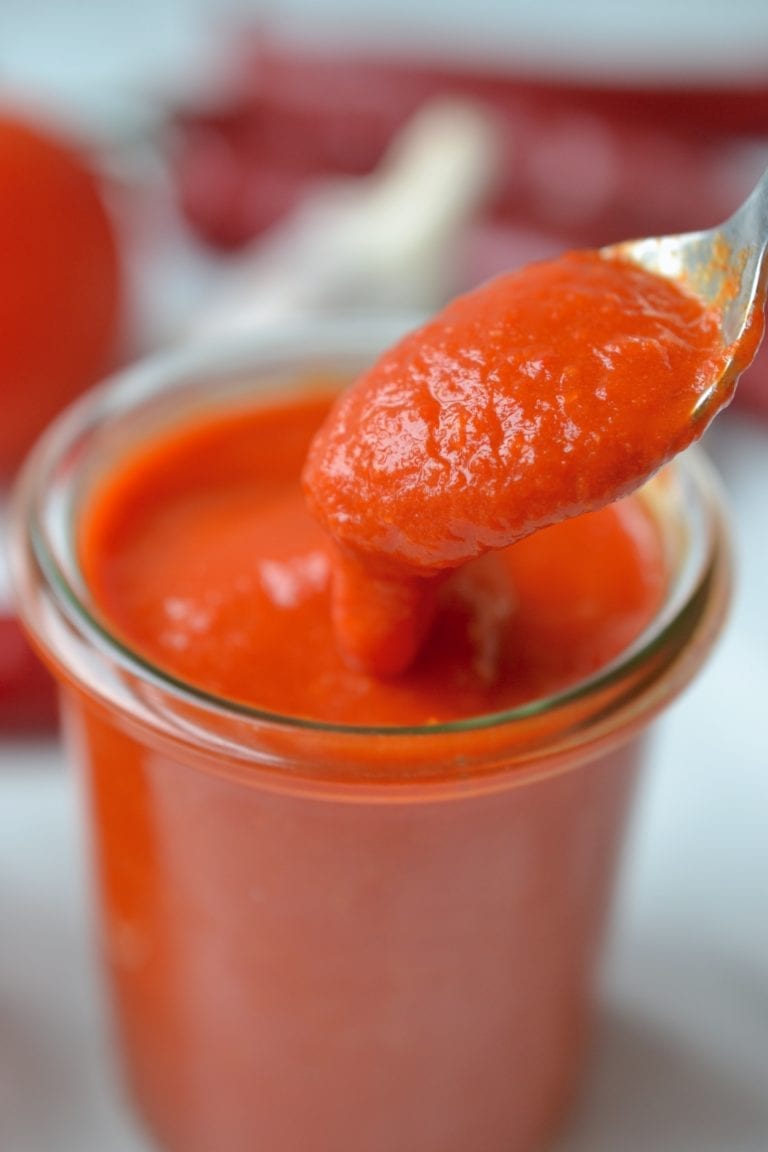 I am a glutton for punishment and prefer a hot sauce that has my nose running and forehead beading with sweat, but if you like your hot sauce on the tamer side, you can use less chillies or choose ones that are milder in heat.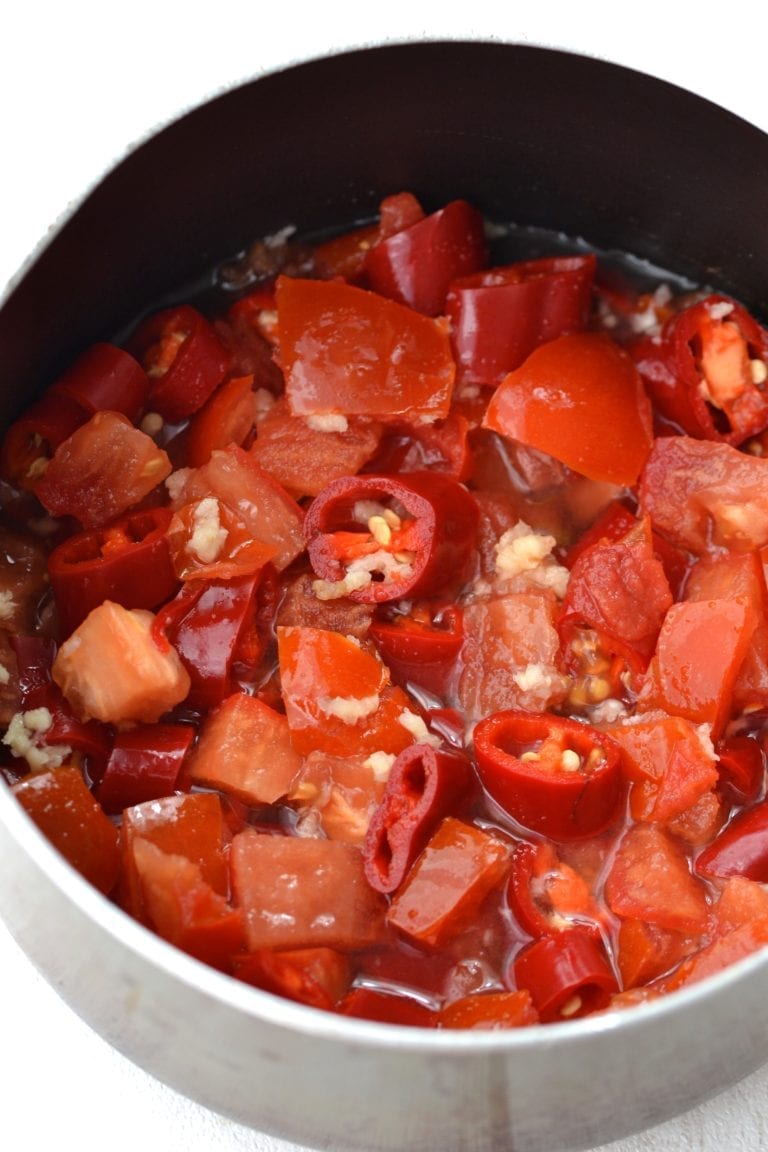 After growing up in North America where most grocery stores have at least 5 varieties of chilies, I was shocked when I moved to the UK and realized most stores sell bags of chilies simply labeled red or green with no mention of variety or heat intensity.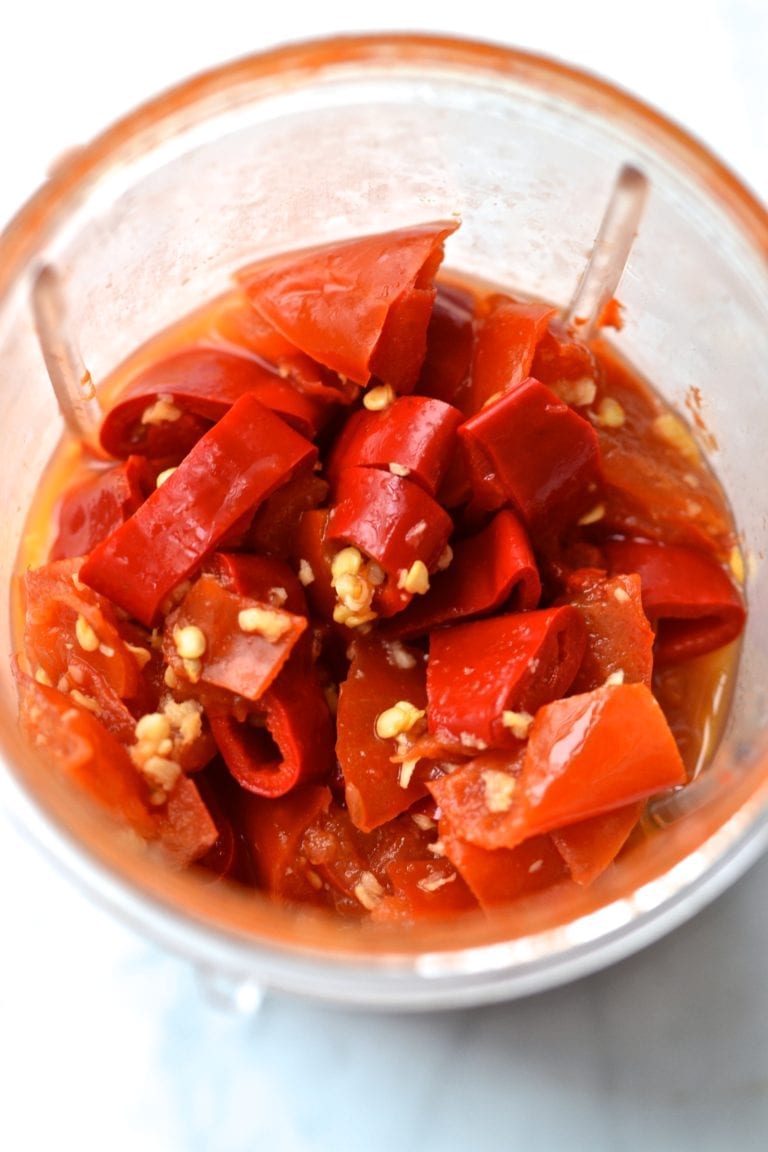 I used what I think was a fresno chili for this recipe, but red thai, cayenne or jalapeno would also work well, just adjust the quantity accordingly depending on your prefered spiciness.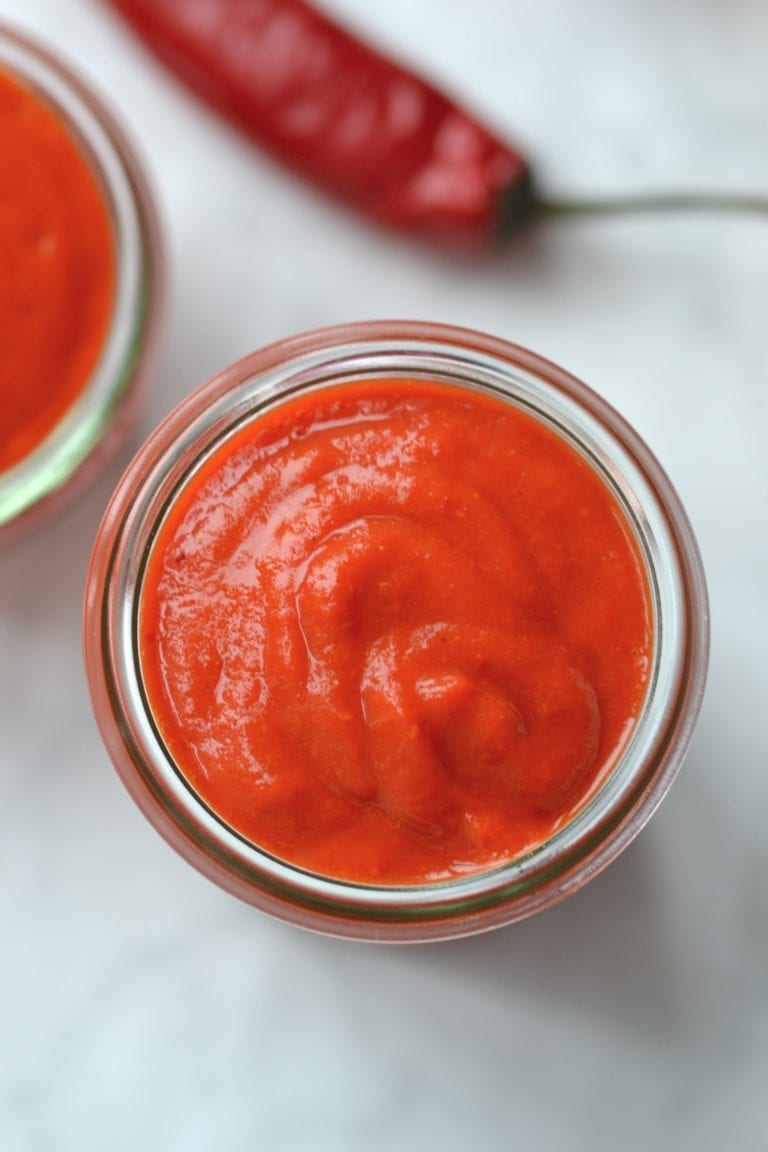 There are so many great ways to use this sauce, you can use it as a marinade for chicken, as a burger sauce or even as a salad dressing. I also love mixing it in with a bit of mayo or mixing it into ground meat to make spicy hamburger patties or meatballs.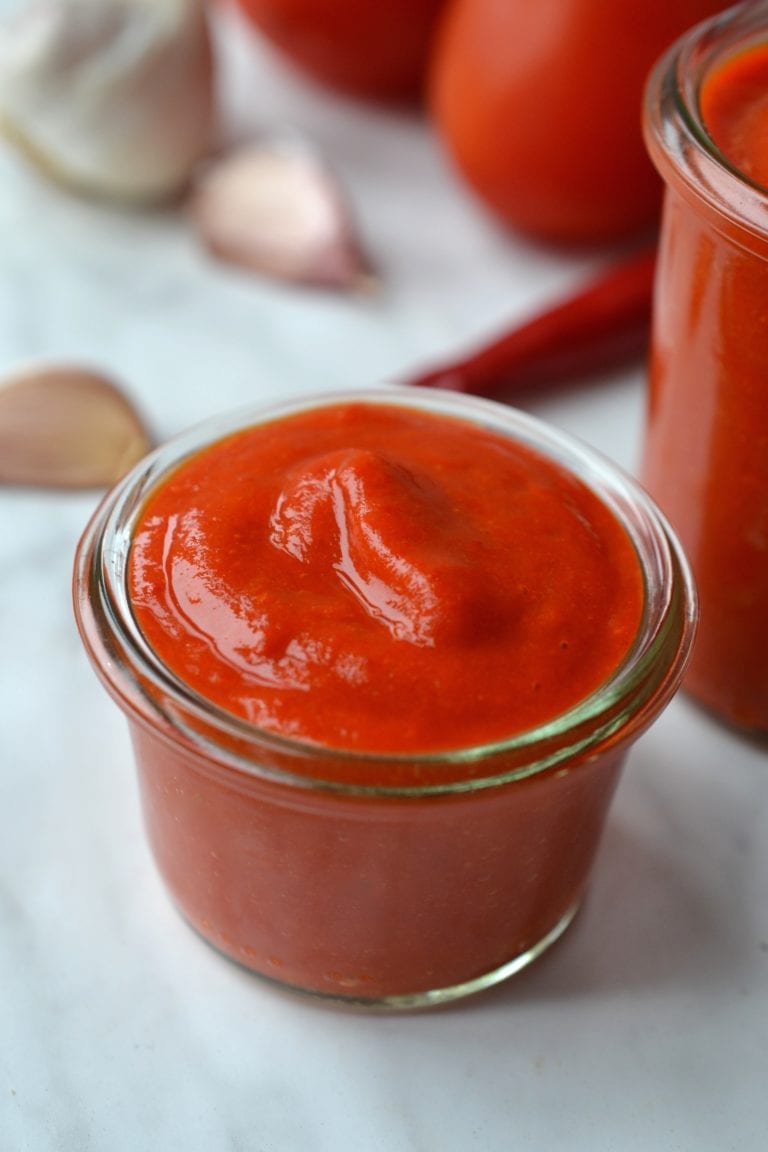 If you make this recipe let me know in the comment section below, I would love to hear what you think or take a photo and tag me (@everylastbite1) on Instagram, I love seeing your photos!
[embedyt] https://www.youtube.com/watch?v=lYvrpBXHXLc[/embedyt]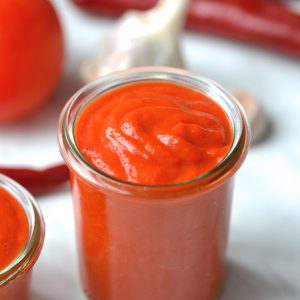 Hot Sauce
Ingredients
3/4 cup chopped tomatoes
2/3 cup chopped chili peppers
2/3 cup white wine vinegar or apple cider vinegar
4 cloves garlic crushed
1/4 tsp salt
Instructions
In a small sauce pan combine all of the ingredients, bring to a boil and then reduce the heat to medium and leave to simmer for 8 minutes until the peppers have softened.

Allow the mixture to cool slightly before transferring it to a blender. Blend until its smooth.

Store in a container in the fridge for up to 3 weeks.
Nutritional information listed below courtesy of RecipeIQ an easy to use free app that's great for finding out the nutritional information of your favourite recipes. Click here to download the app.