Sheet Pan Roasted Brussel Sprouts, Butternut Squash, Bacon & Red Onion
I have always found the hardest part about Thanksgiving is getting the timing right. With every dish requiring a different oven temperature or cooking time, it's just as much about mastering the mathematics as it is about cooking skill.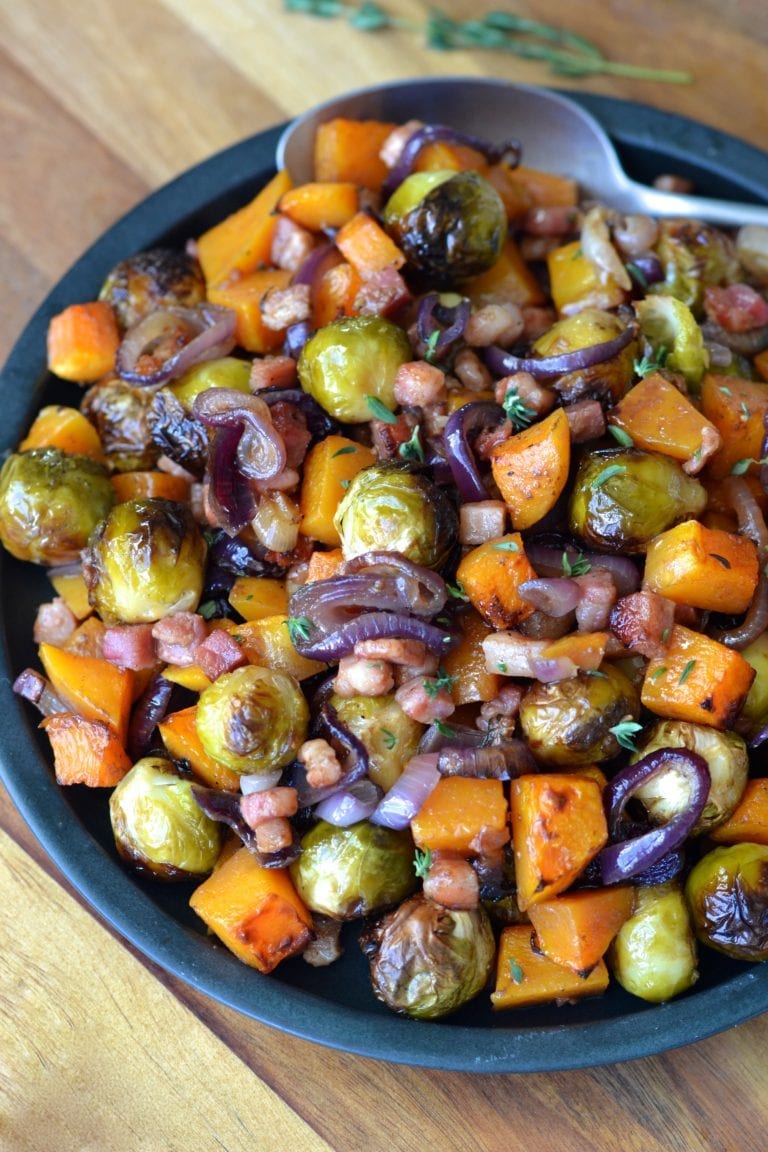 Enter this incredibly low maintenance side dish. Prep the veggies, place them on a baking sheet with chopped bacon, toss everything in a simple sauce and leave it to bake. So easy right?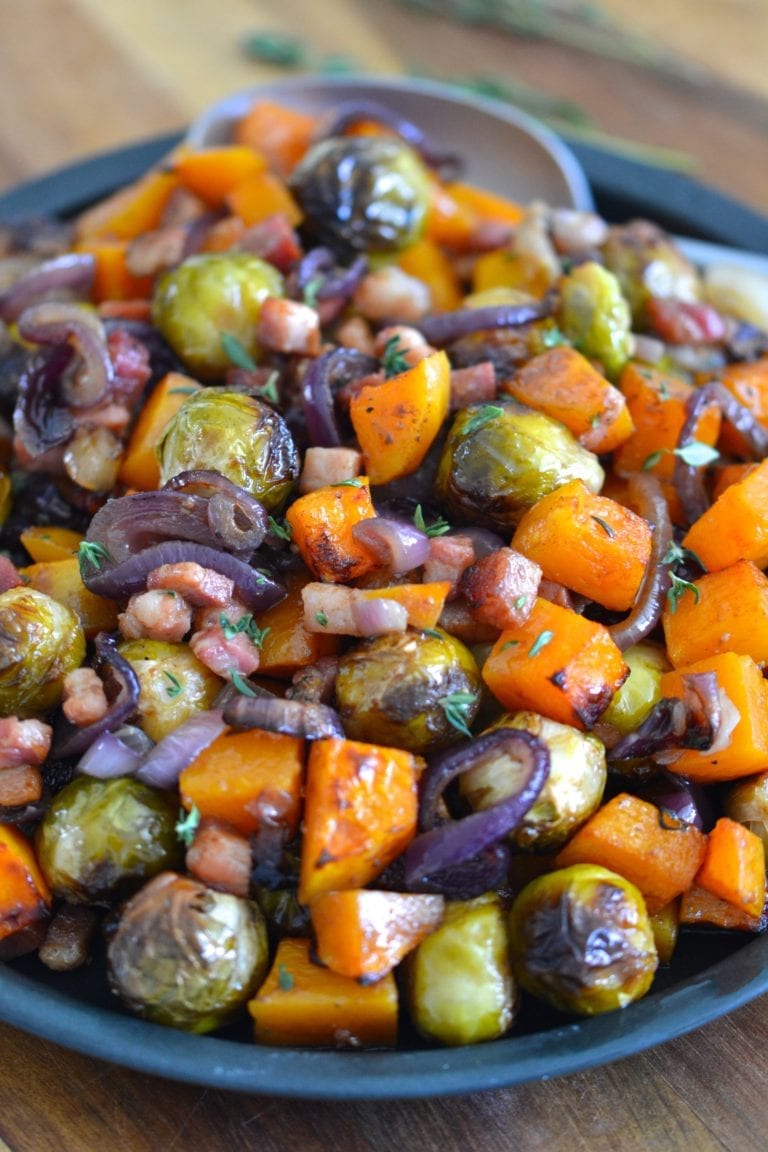 The bacon gets crisp while the butternut squash and red onion becomes caramelised in the sauce. Oven roasting brussel sprouts is my favourite way to prepare them, and letting them cook in this mustard and balsamic sauce makes them even better. This can also easily be made vegan, just leave off the bacon and use a touch of extra salt.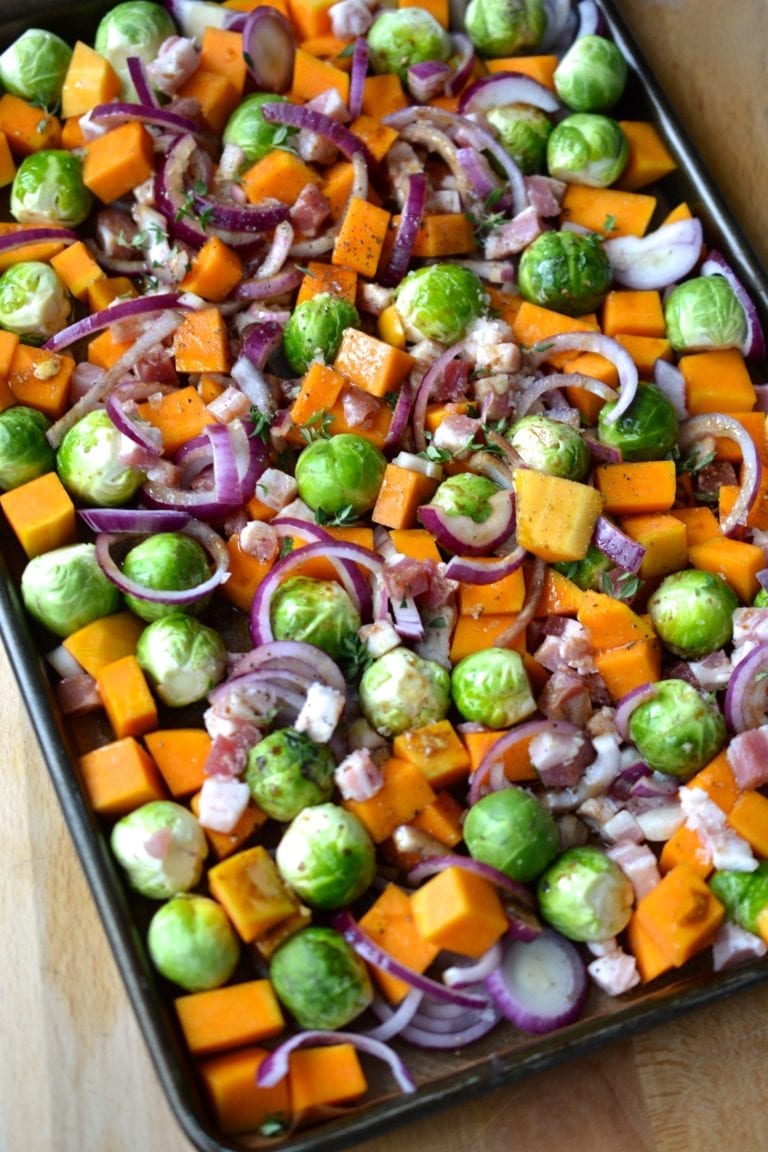 You could even cook everything the day before Thanksgiving and then put it back in the oven for 5 minutes to heat up before the big meal.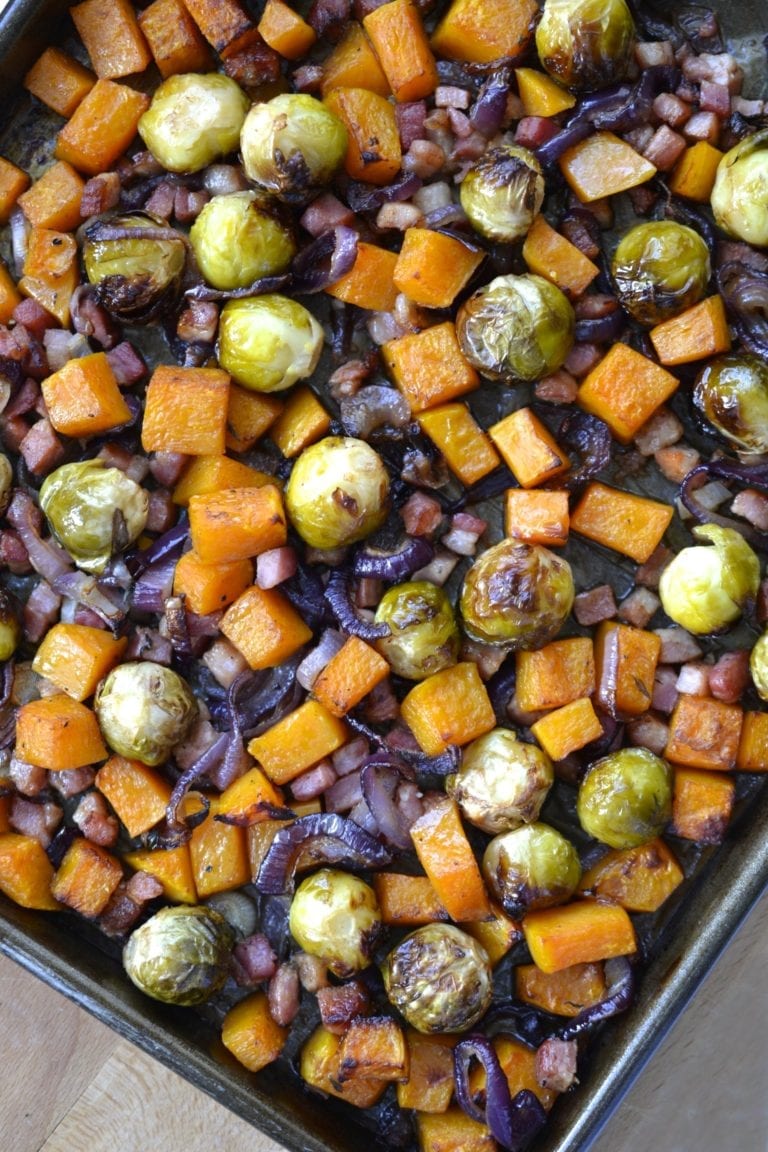 Not celebrating celebrating US Thanksgiving? That's no excuse! This would make a great side dish for any meal, and best of all leftovers are so good tossed into salad the next day, topped with an egg for breakfast or even eaten cold.
If you make this recipe let me know in the comment section below, I would love to hear what you think or take a photo and tag me (@everylastbite1) on Instagram, I love seeing your photos!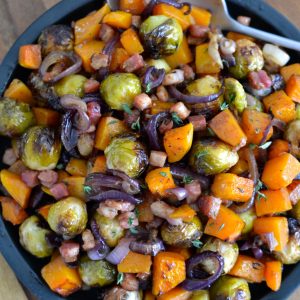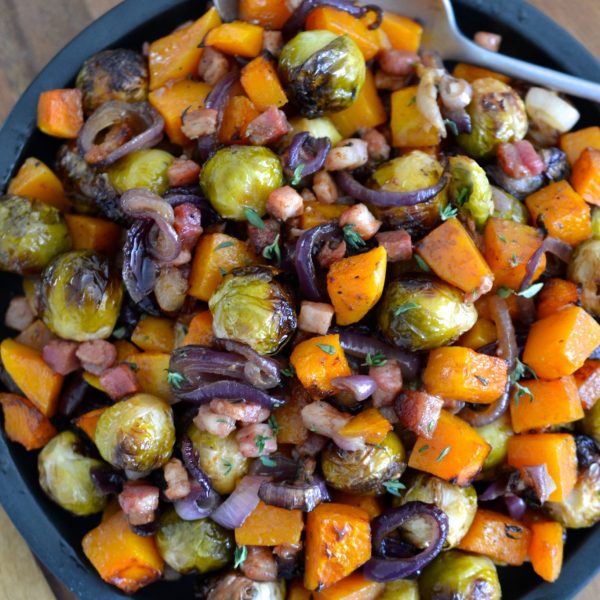 Sheet Pan Roasted Brussel Sprouts, Butternut Squash, Bacon & Red Onion
Ingredients
2 cups cubed butternut squash (approximately 1 inch cubes)
2 cups small brussel sprouts
2 red onion thinly sliced
2/3 cup chopped bacon/pancetta
3 tbsp olive oil
1 tbsp balsamic vinegar
2 tsp dijon mustard
1 tsp thyme
1/4 tsp salt
1/2 tsp pepper
Instructions
Preheat the oven to 200 degrees Celsius (400 degrees Fahrenheit)

To prep the brussel sprouts, wash them and cut off any of the tough outter leaves. To make sure everything cooks evenly, cut any of the larger brussel sprouts in half.

Place the cubed butternut squash, brussel sprouts, chopped pancetta or bacon and red onion on a large baking sheet.

In a bowl whisk together the olive oil, balsamic, mustard, thyme, salt and pepper and then pour over the veggies on the baking sheet. Place everything in the oven and bake for 35 minutes tossing the veggies half way through baking to ensure they evenly cook.