Honey Mustard Glazed Bacon Wrapped Brussel Sprouts

Looking for an incredibly easy to prepare appetizer that is guaranteed to be a crowd pleaser?  These Honey Mustard Glazed Bacon Wrapped Brussel Sprouts contain just 5 ingredients and are almost fool-proof to make.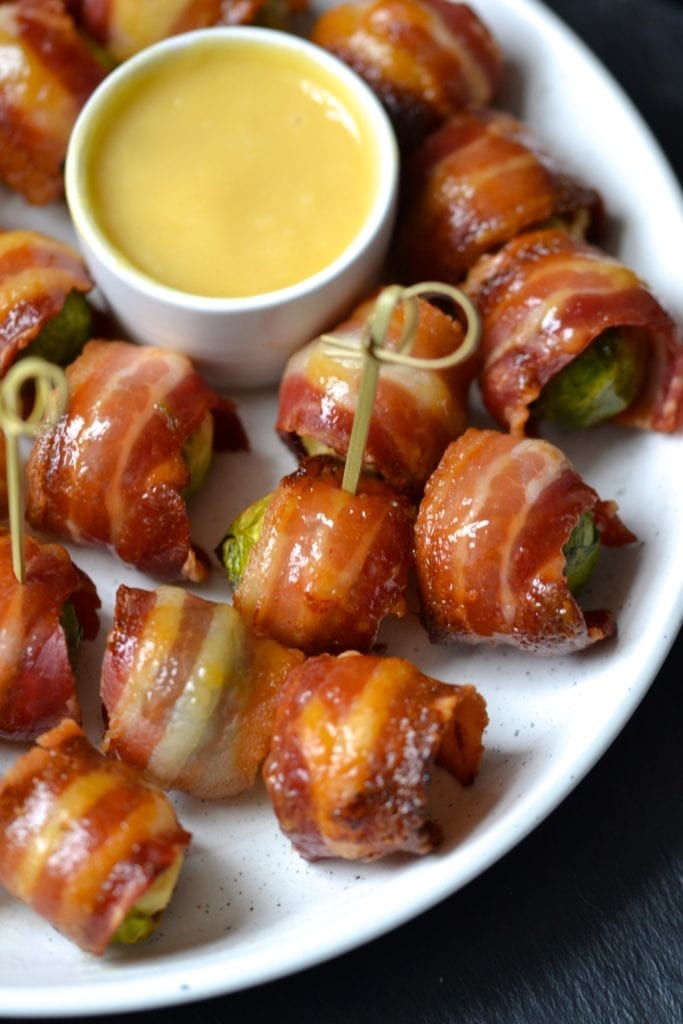 I've been wanting to make a bacon wrapped brussel sprout recipe for awhile but was struggling to figure out a way to give the dish some pizzazz without requiring a long list of ingredients.

It turns out that Maille Dijon Mustard Originale was the missing ingredient I needed to create the glaze and dipping sauce that would really elevate the flavours and faciness of the dish.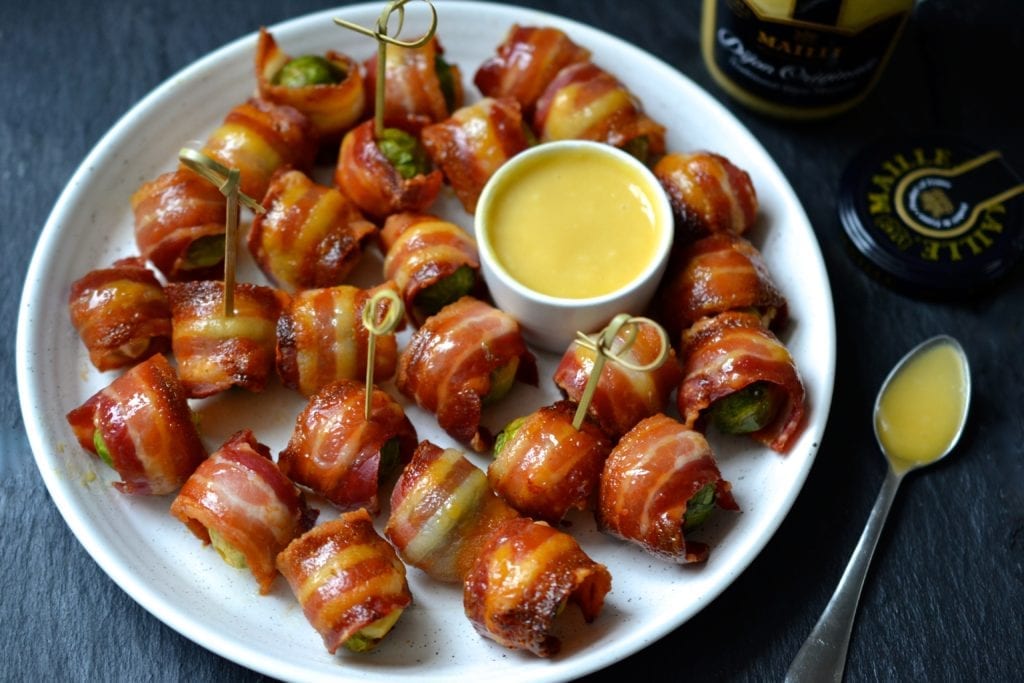 I rarely share recipes that require a store bought condiment because they usually aren't Paleo or Specific Carbohydrate Diet Legal, but I was so excited about the opportunity to work with Maille because not only is their Dijon Mustard Originale SCD Legal and Paleo, it's also a staple in my kitchen.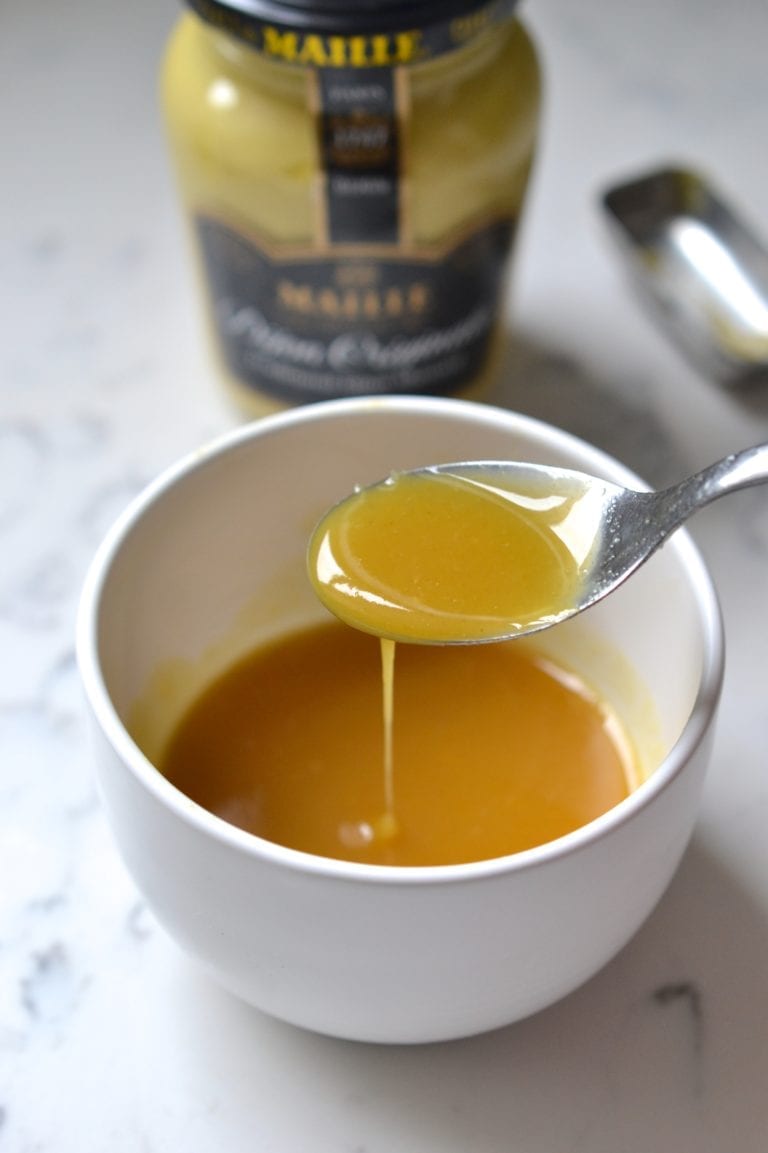 I have to confess that I couldn't stop dipping my finger into the glaze, it's so simple, but so tasty. The honey creates a nice stickiness while the dijon mustard gives the glaze a kick of flavour that keeps you going back for more.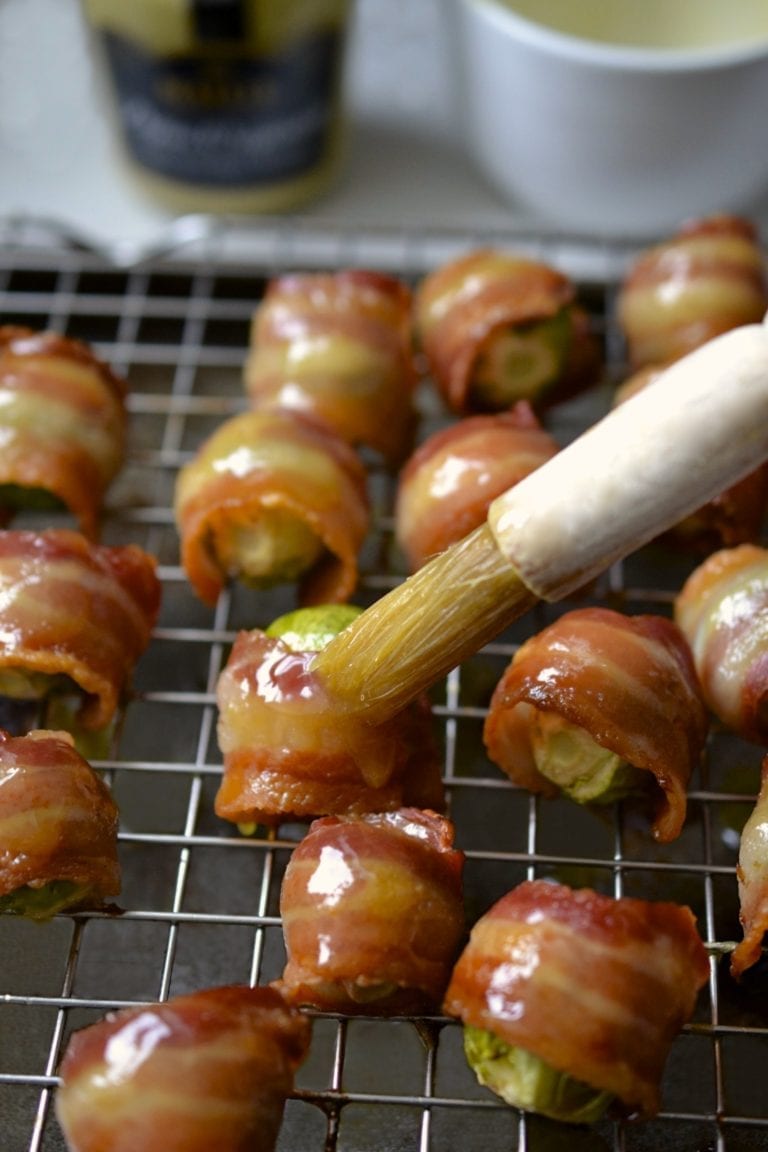 If you are preparing this for a party, you could wrap the brussel sprouts a day in advance and prep the glaze and sauce, then all you need to do is bake them before serving. Alternatively if you are looking for a way to get your kids to eat more of the dreaded brussel sprouts, I think this could be the answer.
If you make this recipe let me know in the comment section below, I would love to hear what you think or take a photo and tag me (@everylastbite1) on Instagram, I love seeing your photos!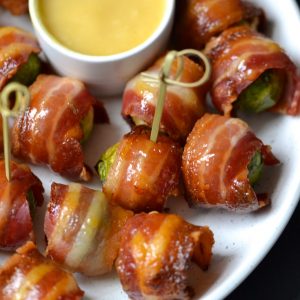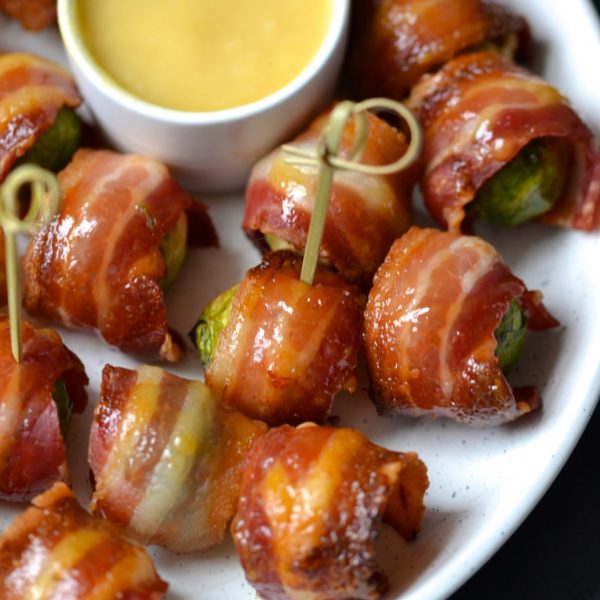 Honey Mustard Glazed Bacon Wrapped Brussel Sprouts
Ingredients
28 small brussel sprouts
14 slices bacon
Honey Dijon Glaze
1/2 tbsp Maille Dijon Mustard Originale
1 tbsp honey (or maple syrup)
Creamy Mustard Dip
2 tbsp Maille Dijon Mustard Originale
2 tbsp honey (or maple syrup)
2 tbsp mayonnaise
pinch cayenne pepper
Instructions
Preheat the oven to 400 degrees Fahrenheit and place a wire rack onto a baking tray.

To prepare the glaze, whisk the dijon mustard and honey together in a bowl until smooth.

Prep the brussel sprouts by washing them and cutting off any of the tough outter leaves.

Wrap a strip of bacon around each brussel sprout ensuring that it slightly overlaps (the bacon will shrink when baked). One strip of bacon should be enough for 2 brussel sprouts. Place the bacon wrapped brussel sprouts on the wire rack.

Brush each of the brussel sprouts with the dijon glaze and then place the tray in the oven to bake. They should take approximately 30 minutes to bake and are done when the bacon is crisp and the brussel sprouts are tender. Half way through baking remove from the oven and brush with more glaze before continuing to bake.

To make the dipping sauce, in a bowl whisk together the dijon mustard, mayonnaise, honey and cayenne.

To serve, place the brussel sprouts on a plate, brush with more sauce and serve with toothpicks and the creamy mustard sauce for dipping.