Baba Ganoush

Well this is officially my new favourite dip. It so creamy, packed with delicious flavour and can be eaten with almost anything.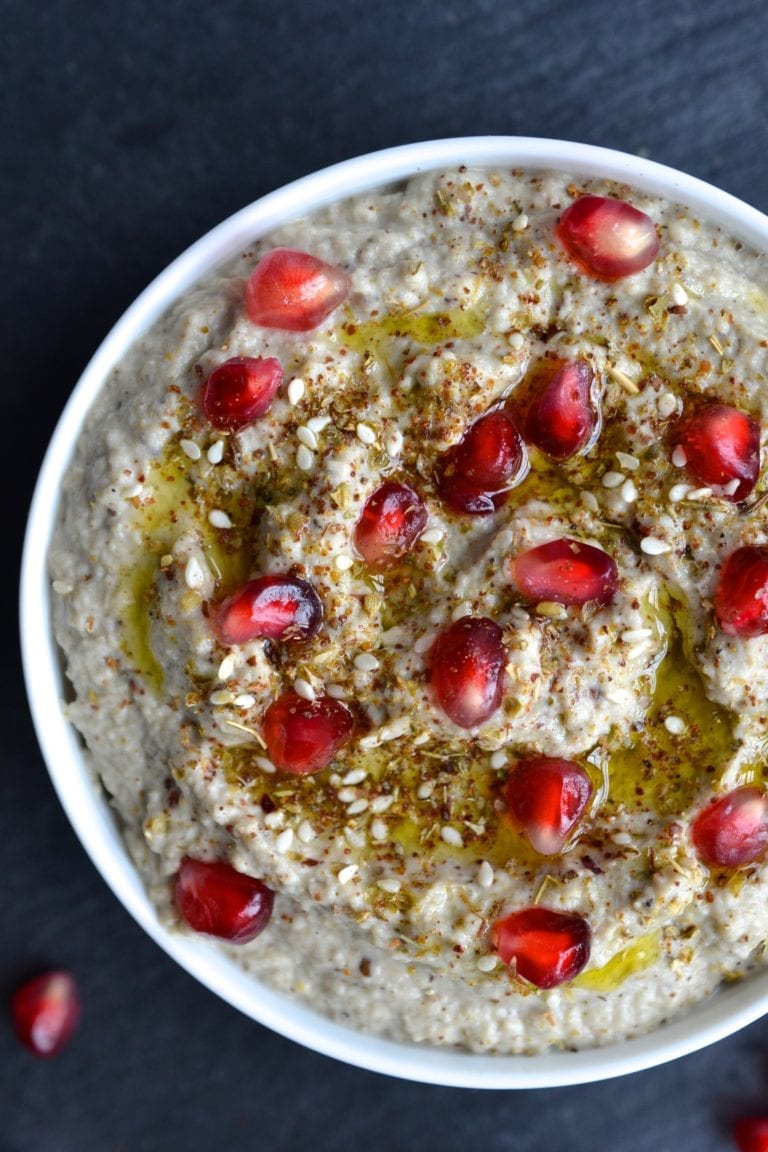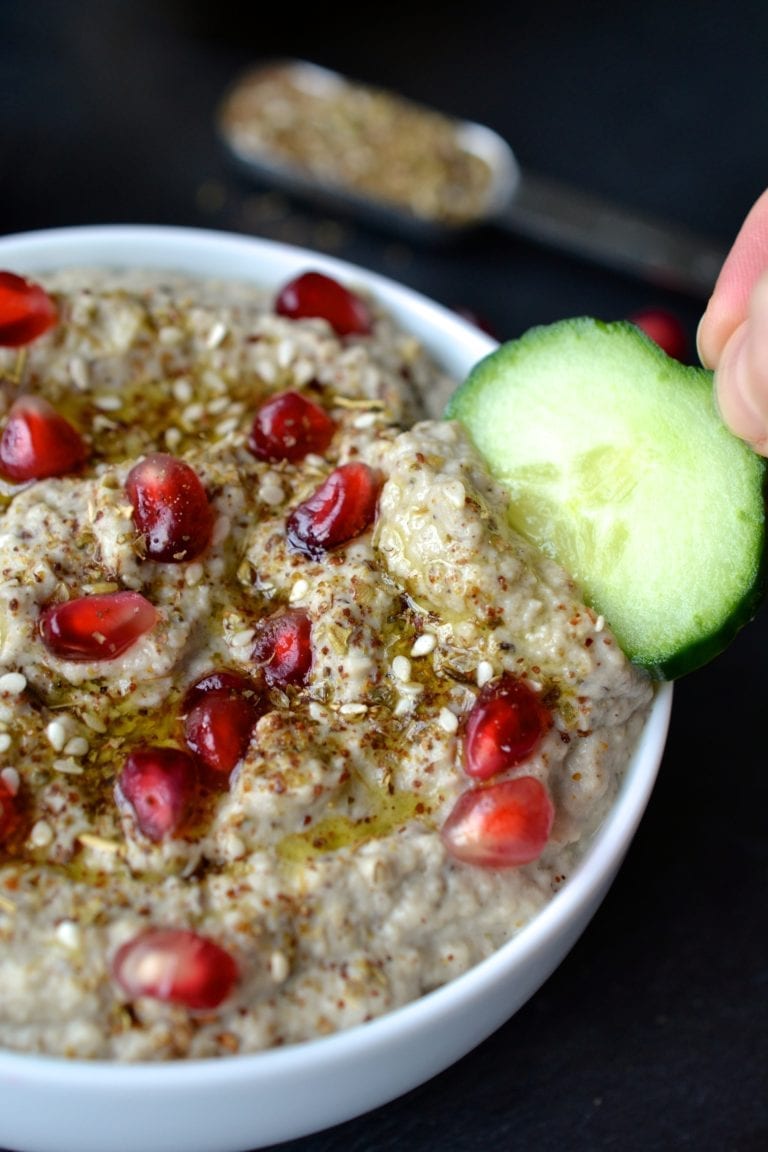 I am happy to announce that I have finally discovered the secret to the perfect baba ganoush.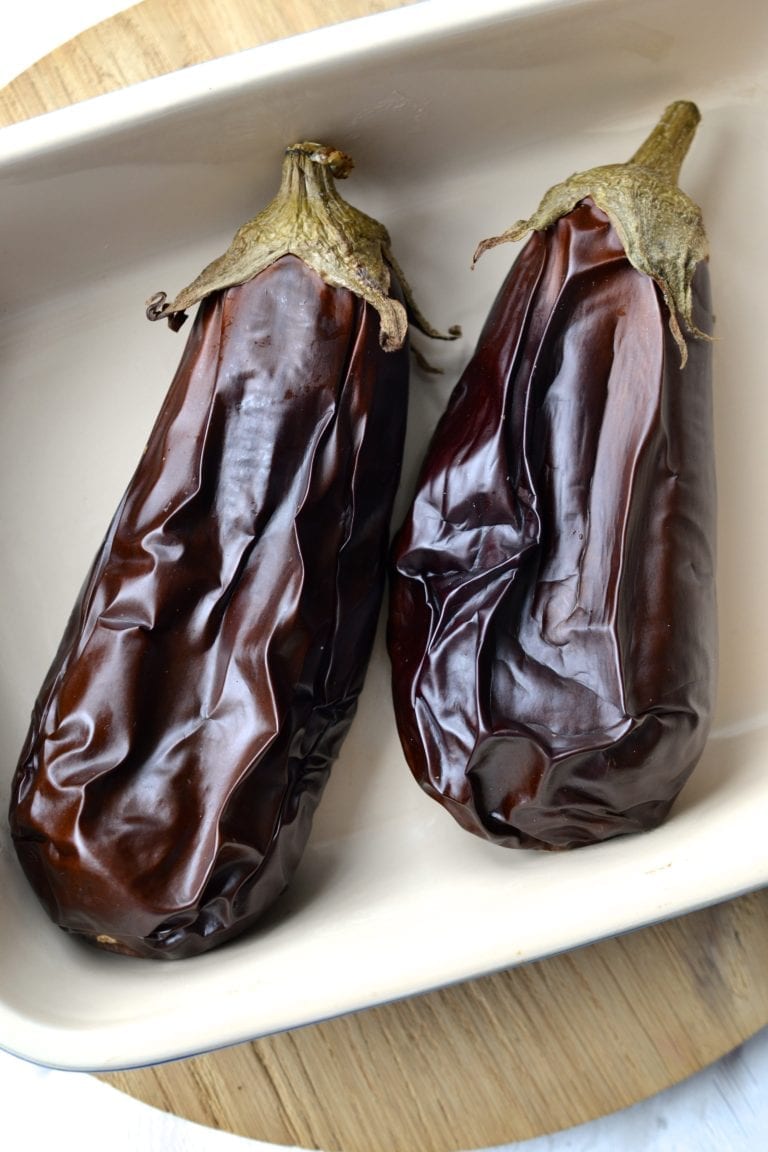 First tip, roast the eggplant whole in the oven. Don't try chopping it up, peeling it first or cutting it into slices. Baking the entire eggplant in the oven gives the flesh a roasted flavour, and the skin will easily peel off after letting it cool for a few minutes.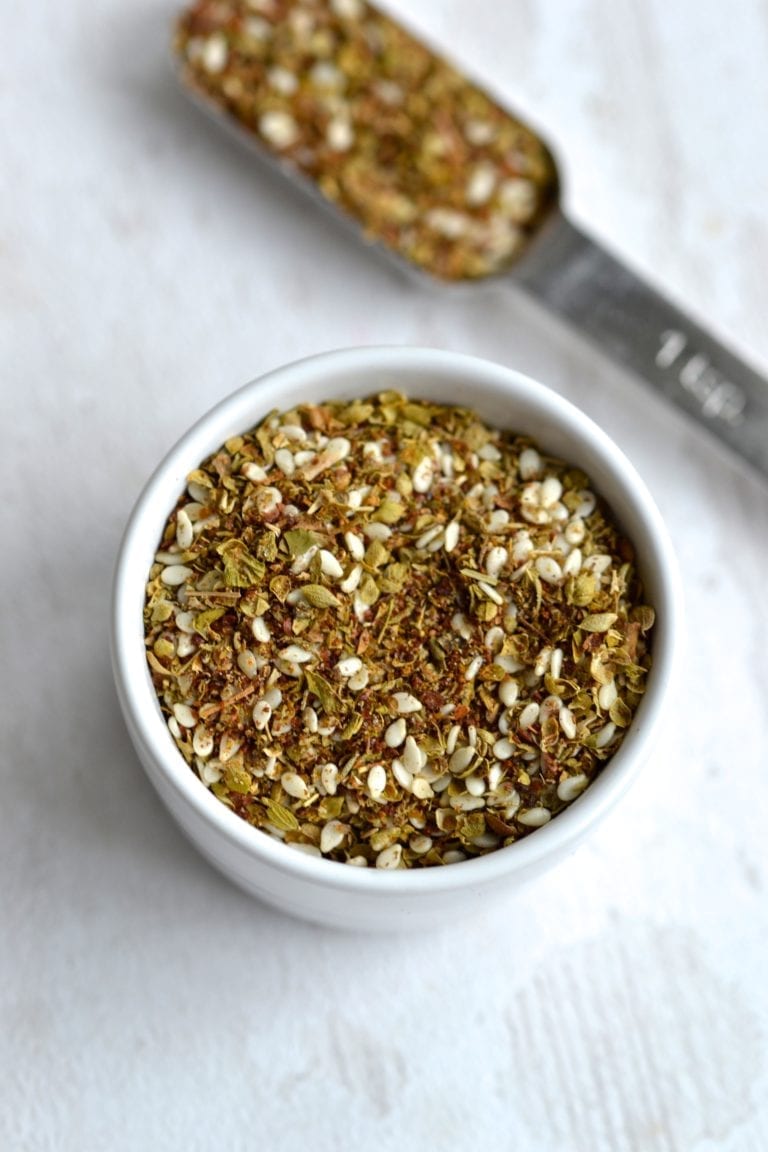 I was really worried about including this special Middle Eastern ingredient in the recipe because I thought it might be too unique. I did a bit of research and it turns out that za'atar is relatively easy to find in the spice aisle of most stores. If you can't find za'atar in store, its quite easy to make at home, I have included a link here for a simple 5 ingredient recipe for it using herbs and spices that most people will already have. I recommended buying extra or making double the recipe because this herb blend is so good you will find yourself adding it to everything from chicken and grilled veggies to fish or salad.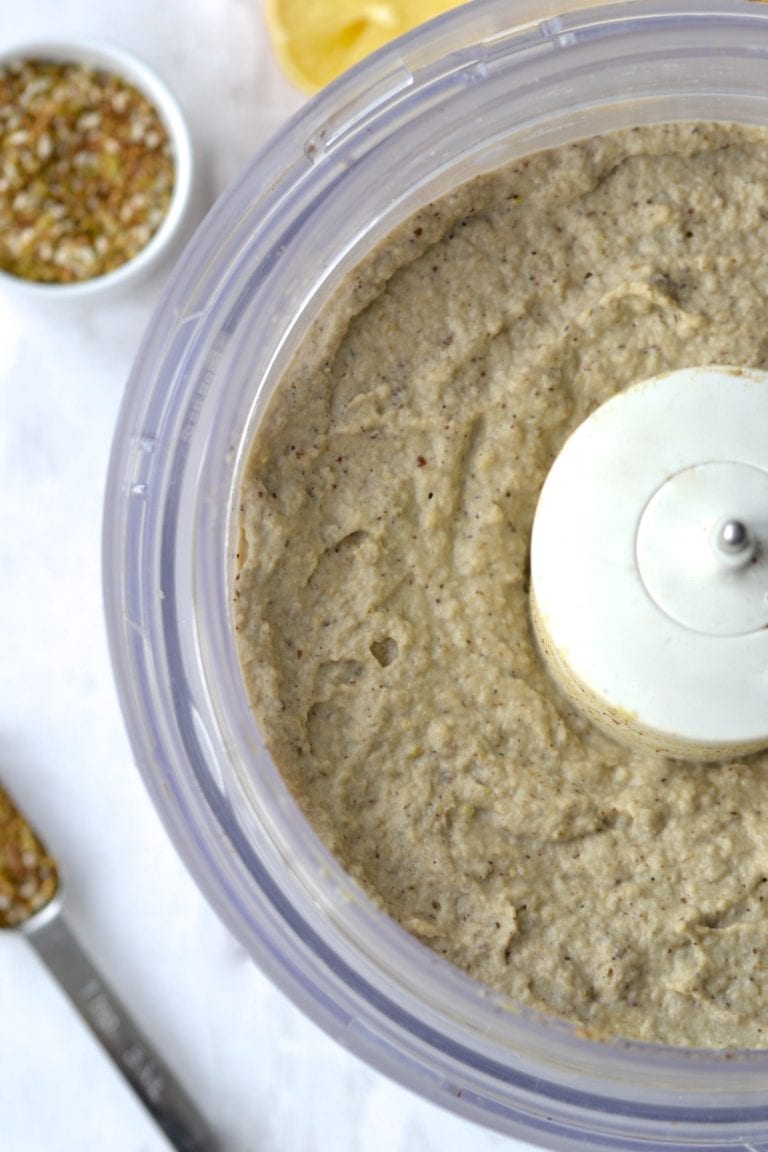 I recommend serving this dip with a drizzle of olive oil and pomegranate seeds, I love the freshness they add to the dip. If you don't have pomegranate seeds you can use chopped parsley and pine nuts instead. This dip will last for up to 5 days in the fridge so its perfect for snacking on with veggies, crackers or eating as a side/sauce with meat or fish.
If you make this recipe let me know in the comment section below, I would love to hear what you think or take a photo and tag me (@everylastbite1) on Instagram, I love seeing your photos!
[embedyt] https://www.youtube.com/watch?v=hqS3IyNDuKQ[/embedyt]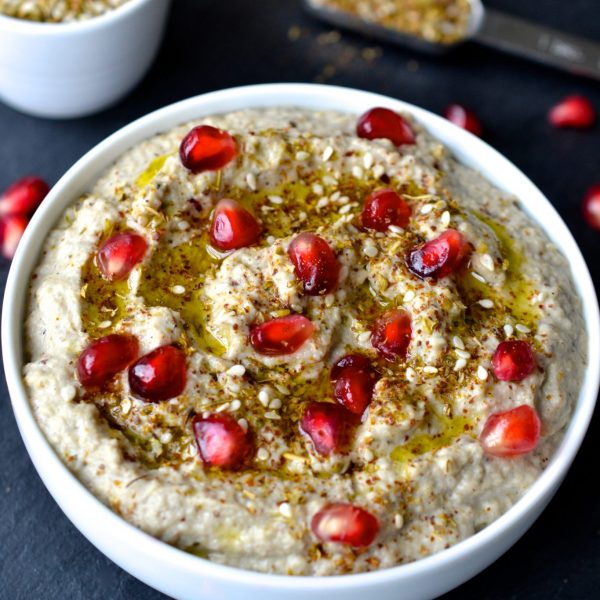 Baba Ganoush
Ingredients
2 large eggplant
1 clove garlic
1 1/2 tsp za'atar
1 lemon
1 tsp salt
1 tsp pepper
1/3 cup tahini
2 tbsp pomegranate seeds
Instructions
Preheat the oven to 180 degrees Celsius (350 degrees Fahrenheit)

Place the two eggplant on a baking tray and bake in the oven for 35 minutes until the eggplant is soft.

Once cooked, allow to slightly cool before remove the stems and peeling the skin off of each of the eggplant.

Place the peeled eggplant in a food processor along with the garlic, za'atar, juice and zest from the lemon, tahini, salt and pepper. Pulse until completely smooth.

To serve transfer to a bowl, sprinkle with a pinch of za'atar and pomegranate seeds.