Greek Frittata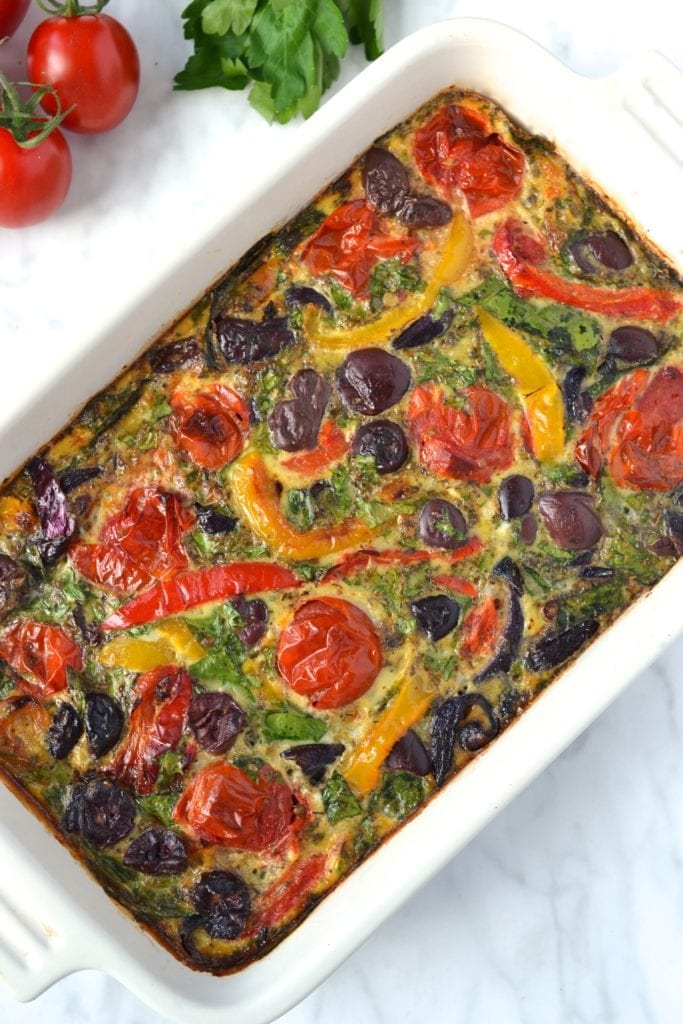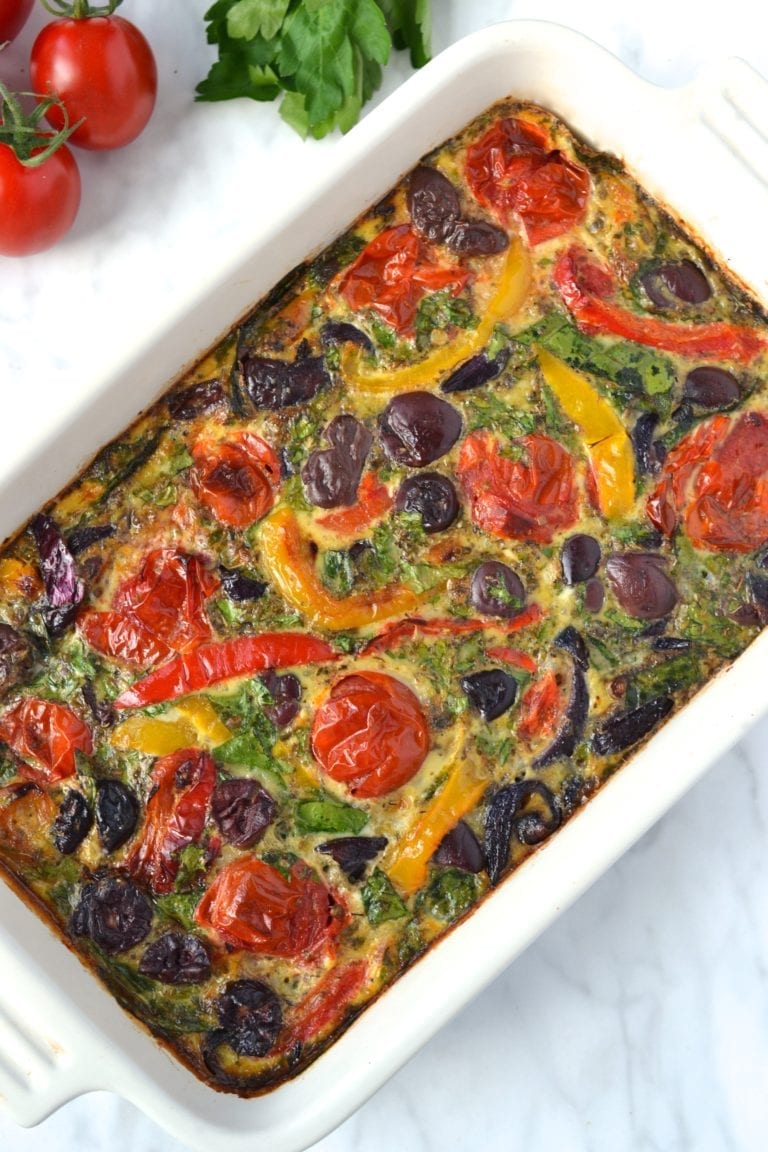 Let's be honest, who really has time to slave away in the kitchen making a hot breakfast every morning. While granola and muffins are a great on the go breakfast, if you are craving something savoury or doing a Whole30, the quick and easy options become a lot more limited.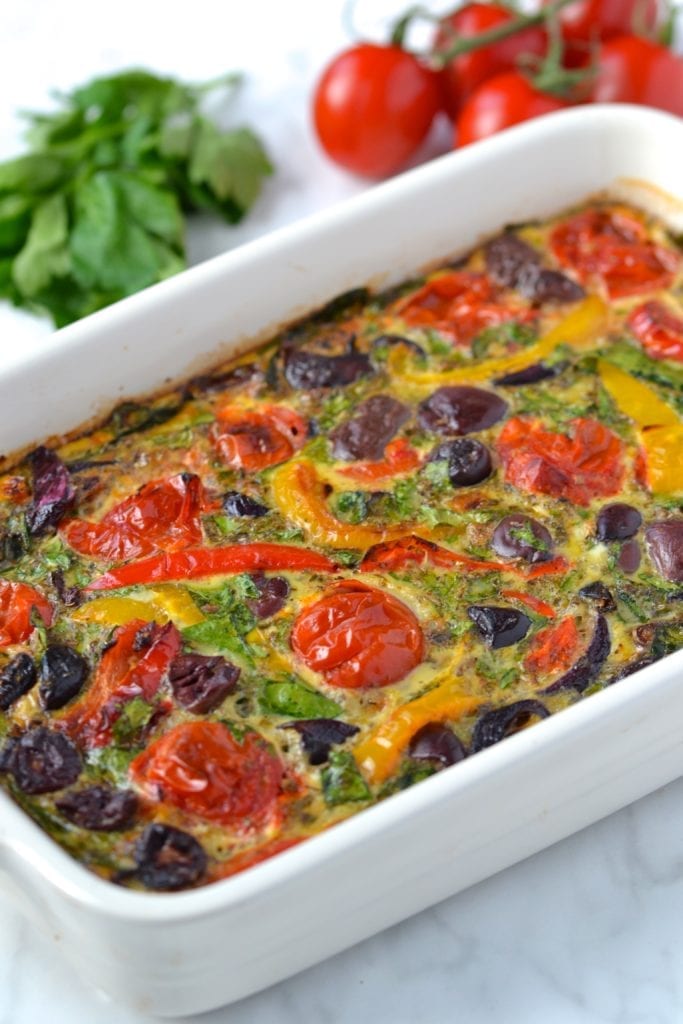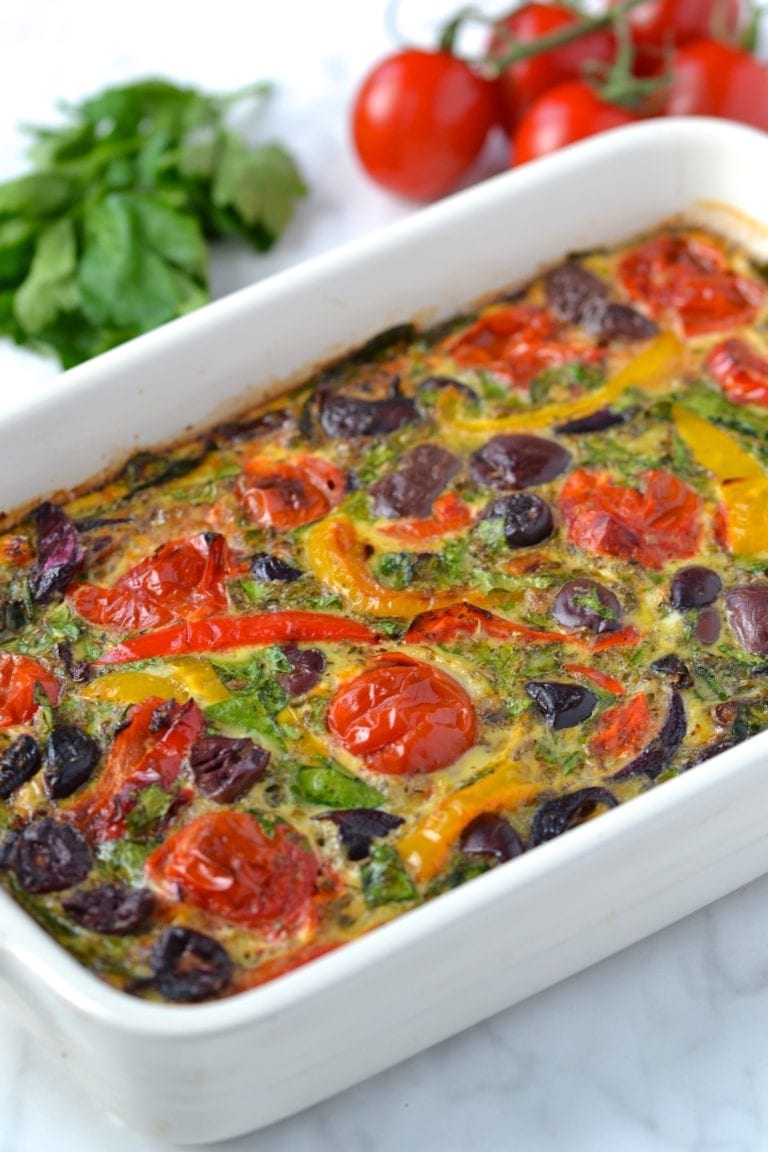 Breakfast casseroles have become a staple in my fridge this month while I am doing a Whole30. I make a large one on Sunday and then quickly warm up a slice each morning throughout the week for breakfast, or have some for lunch with salad.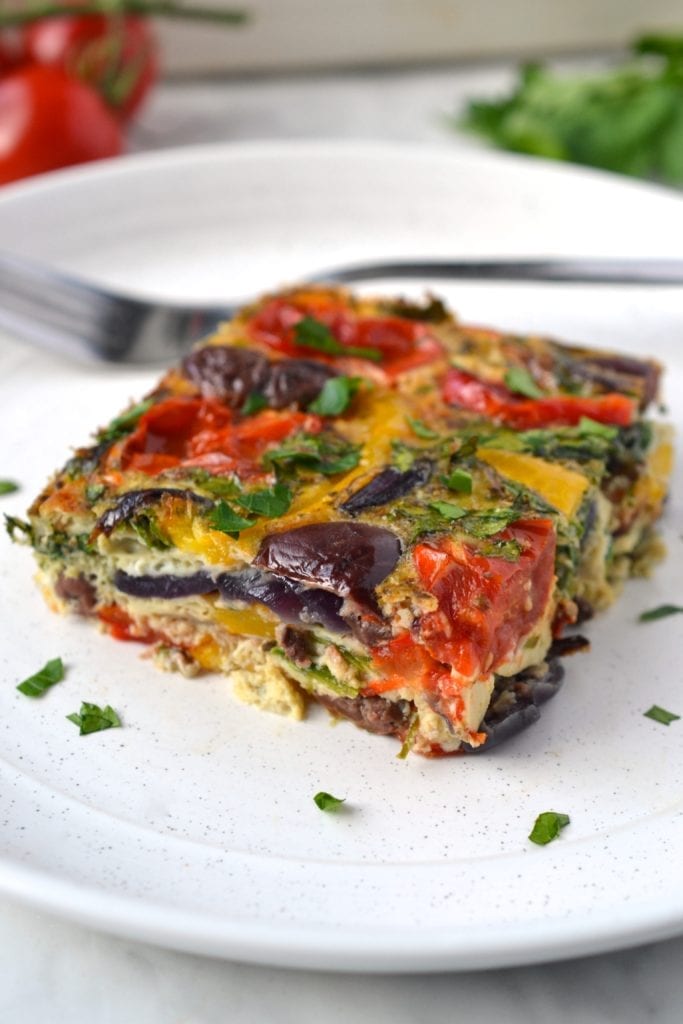 I wanted to create a vegetarian breakfast casserole and absolutely love the Greek inspired flavours in this recipe.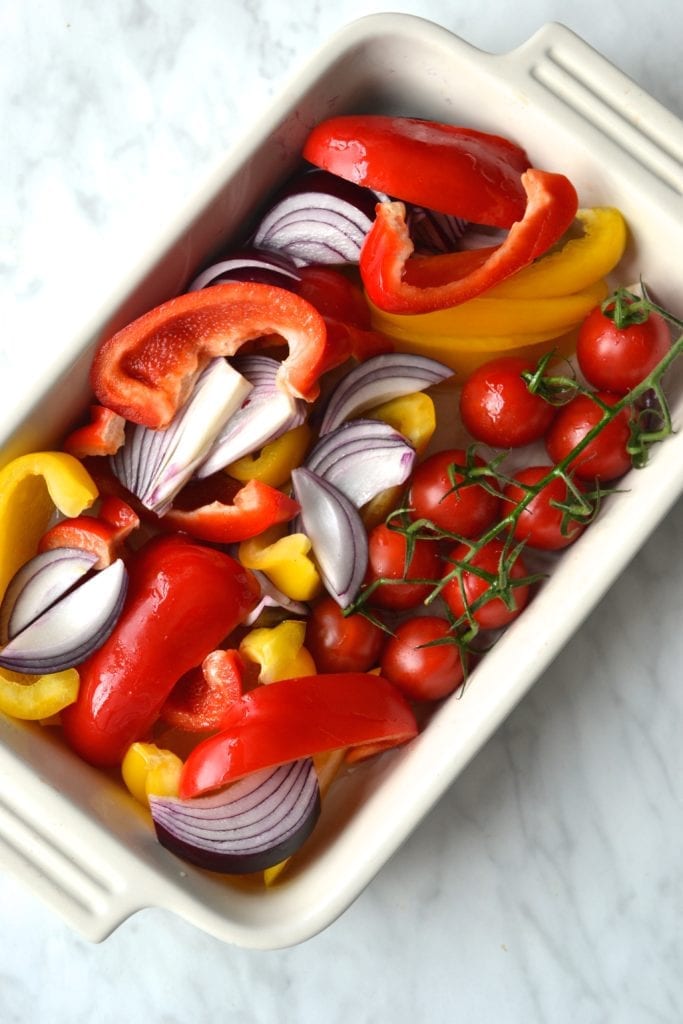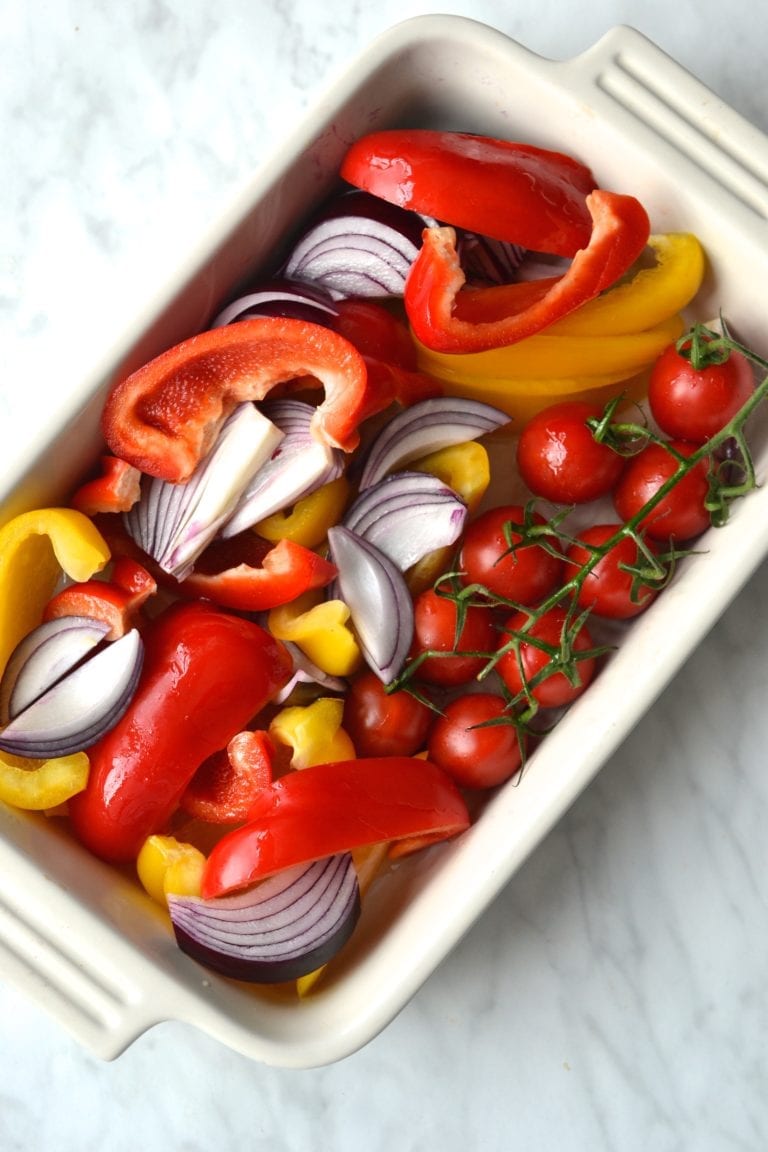 This casserole is packed with roasted peppers, red onions, cherry tomatoes, spinach, olives and herbs. If you aren't following a dairy free diet then feta would make a great addition!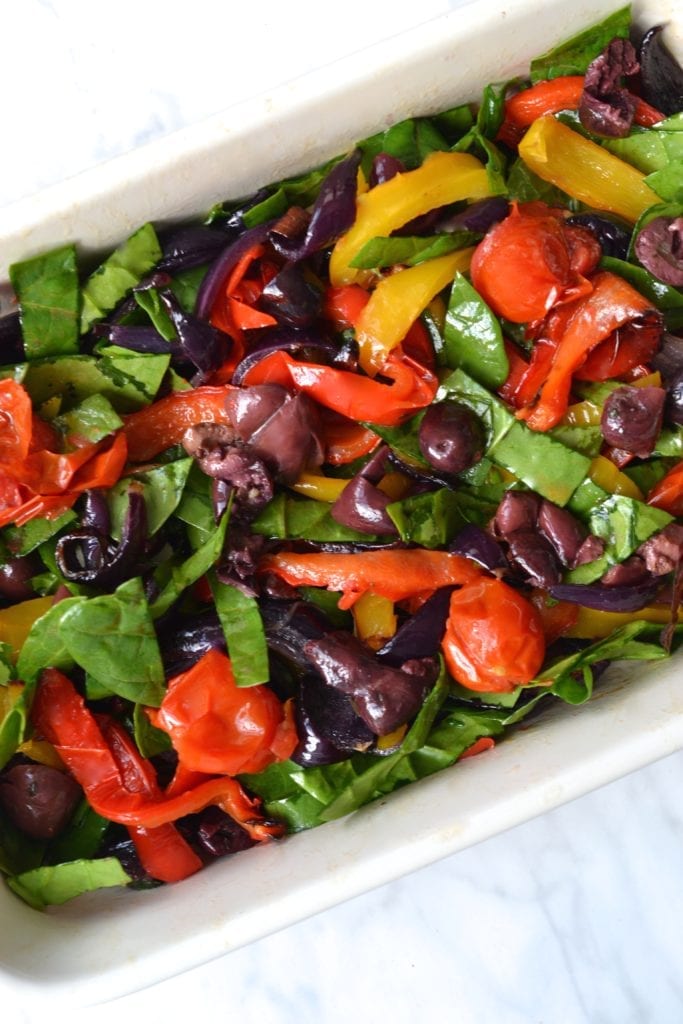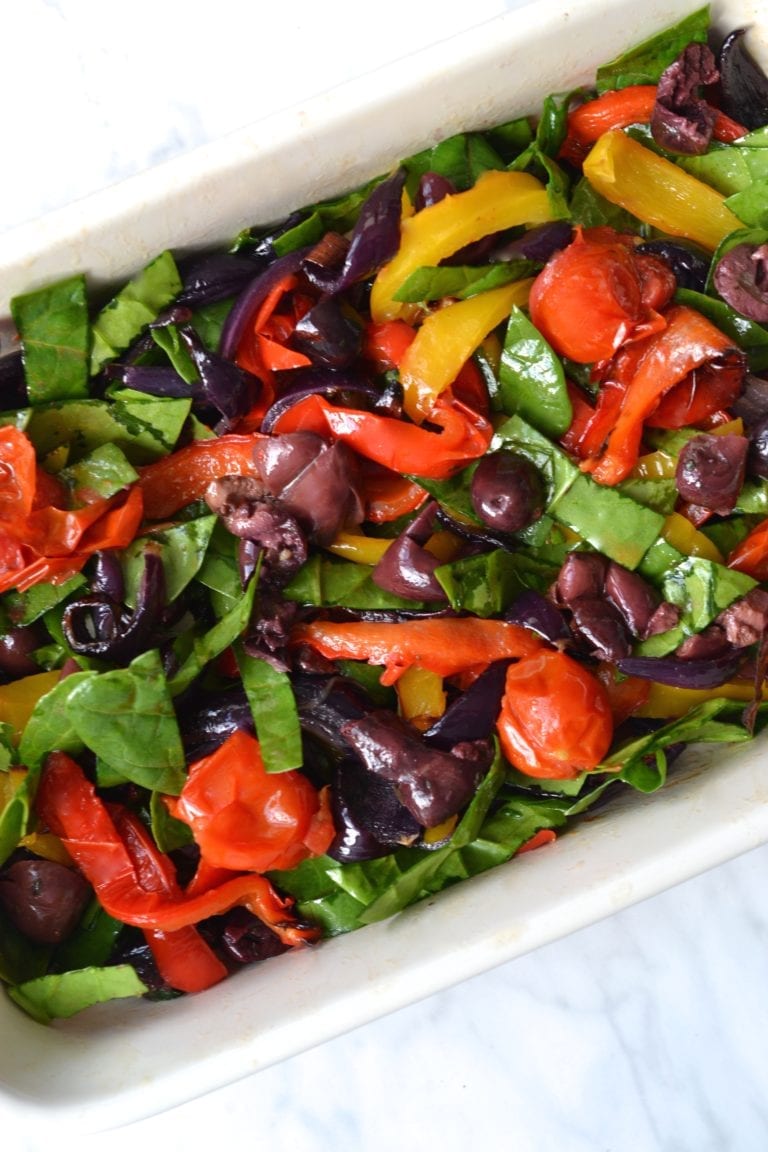 I made this casserole in a baking dish, but you could divide the mixture into a muffin tin to make individual frittatas or prepare it in a cast iron skillet if you are serving a crowd.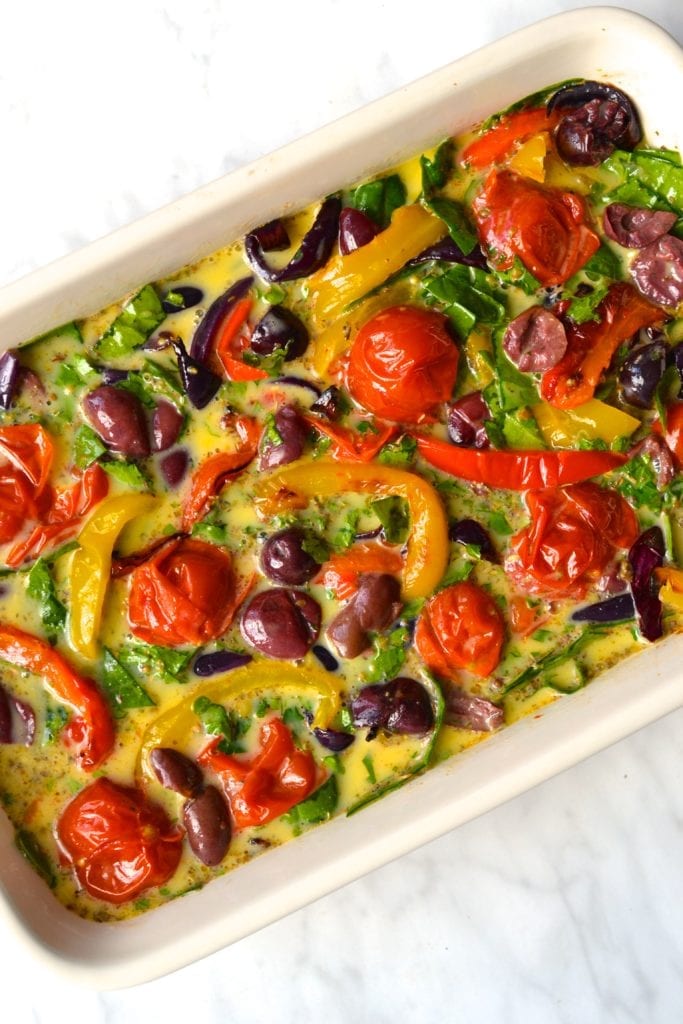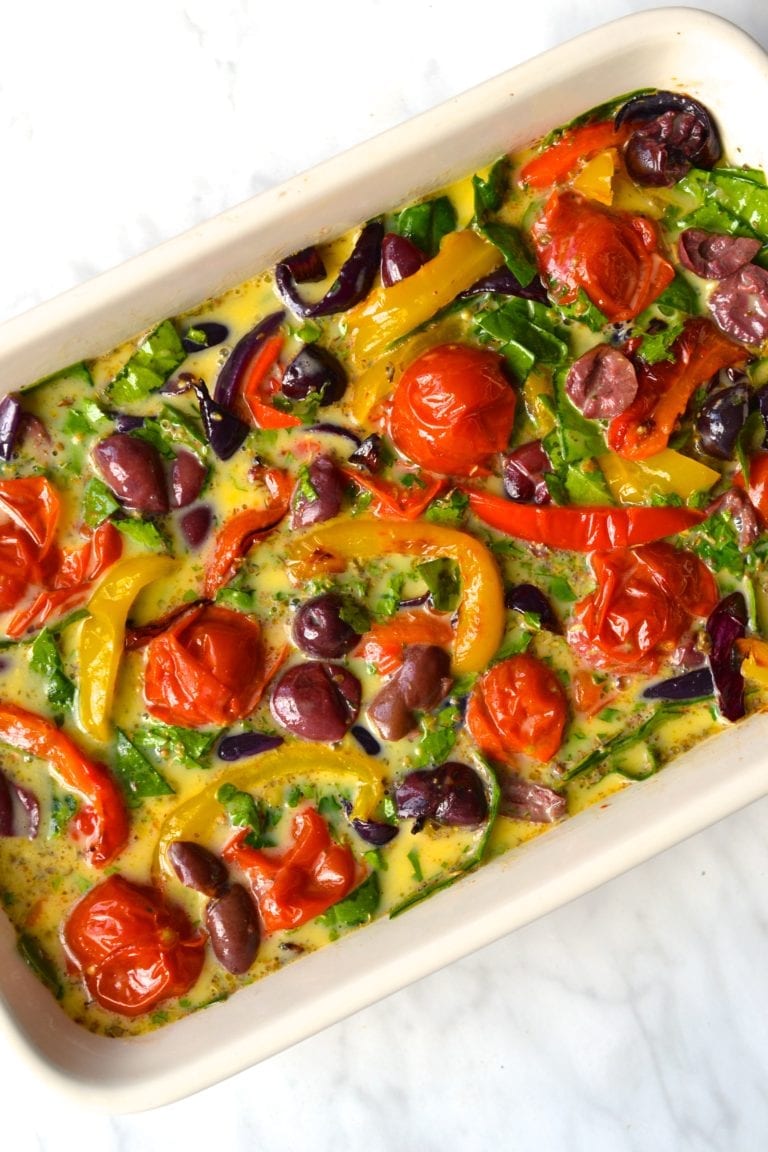 Feeding a hungry carnivore in need of meat? You could add in ground lamb for a more filling dish that would work just as well for dinner as it would for breakfast or brunch.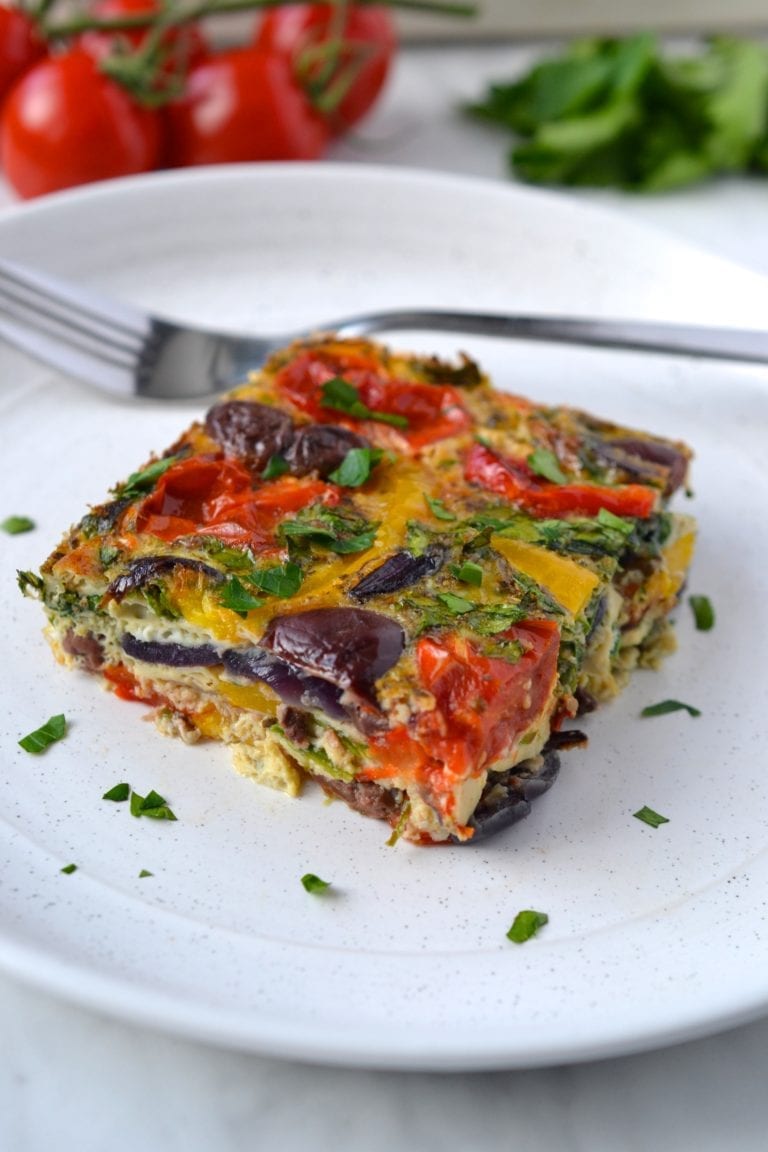 If you make this recipe let me know in the comment section below, I would love to hear what you think or take a photo and tag me (@everylastbite1) on Instagram, I love seeing your photos!
[embedyt] https://www.youtube.com/watch?v=xZ5YDEX0NW0[/embedyt]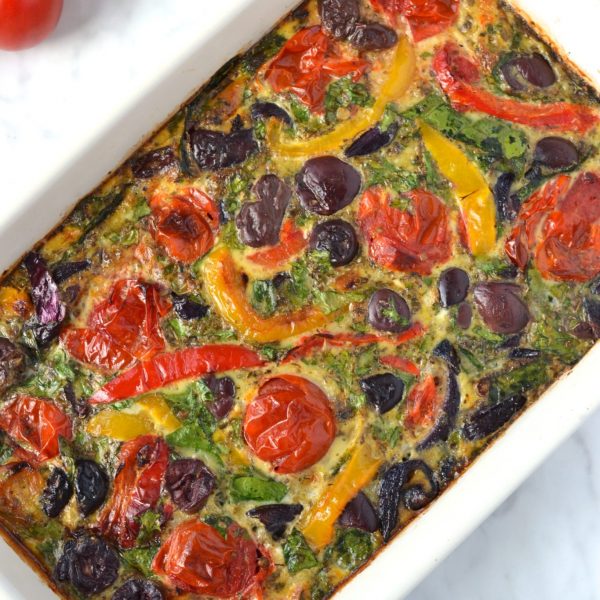 Greek Frittata
Ingredients
1 medium red onion Cut into chunks
2 red or yellow bell peppers thinly sliced
1 cup cherry tomatoes
1 tbsp olive oil
6 eggs
1/2 cup almond milk
1 1/2 tsp dijon mustard
1 tsp black pepper
1/2 tsp salt
1 1/2 tsp dried oregano or 1 tbsp fresh
1/4 cup fresh chopped parsley
1/2 cup sliced black olives
1/3 cup cubed feta (omit if Paleo/Whole30 on a Dairy Free Diet)
1 cup roughly chopped spinach
Instructions
Preheat the oven to 175C (350F). Place the red onions, bell peppers and cherry tomatoes on a baking sheet, drizzle with olive oil and bake in the oven for 15 minutes until the peppers are tender.

In a bowl whisk together the eggs, almond milk, mustard, salt, pepper, parsley and oregano.

In a greased baking dish approx 9 x 5 inches in size (8 cups) evenly layer the peppers, red onion, tomatoes, olives, spinach and feta (if you are using it). Pour in the egg into the dish and place the baking dish in the oven to bake for 30 minutes until the egg has completely set and the casserole is firm to the touch.