12-Minute Herb & Mayo Salmon
Salmon is my absolute favourite fish and something that I cook quite regularly when I want a fast and easy dinner that isn't chicken. Although I cook it often, I have to confess that the majority of the time, I make it the same way.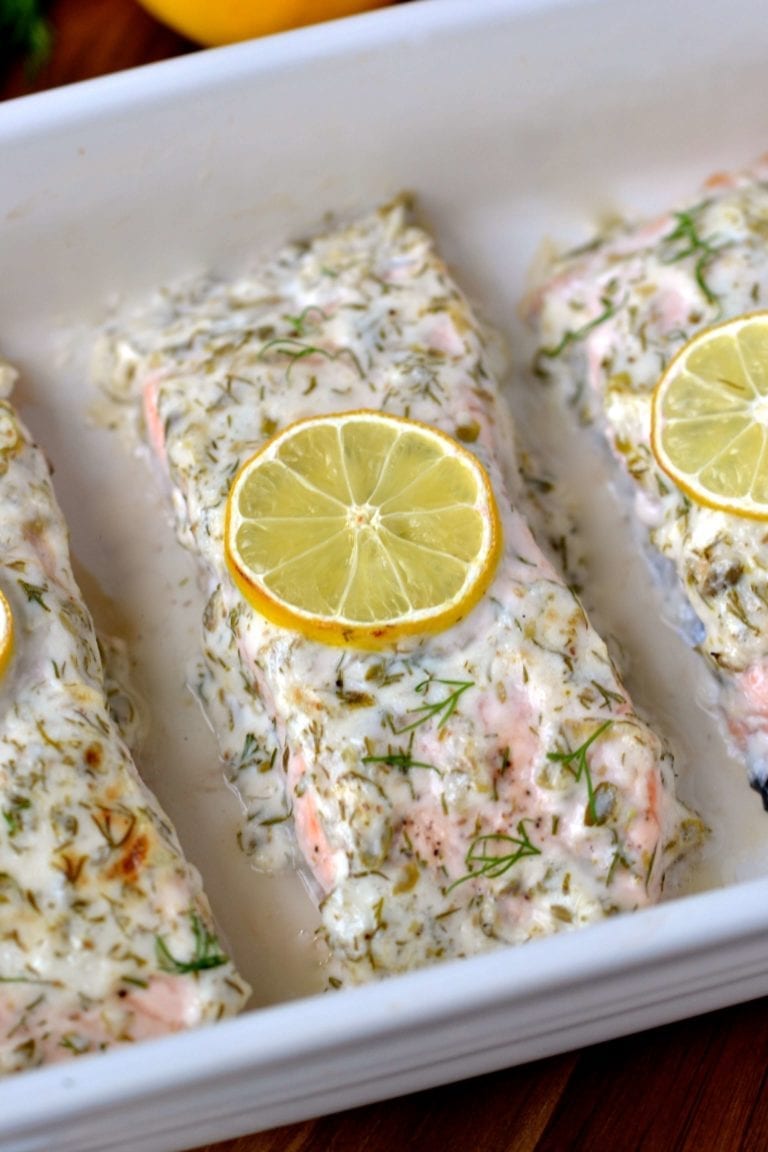 So guys here it is, a very simple, very fast and very delicious way (and practically the only way) I make salmon.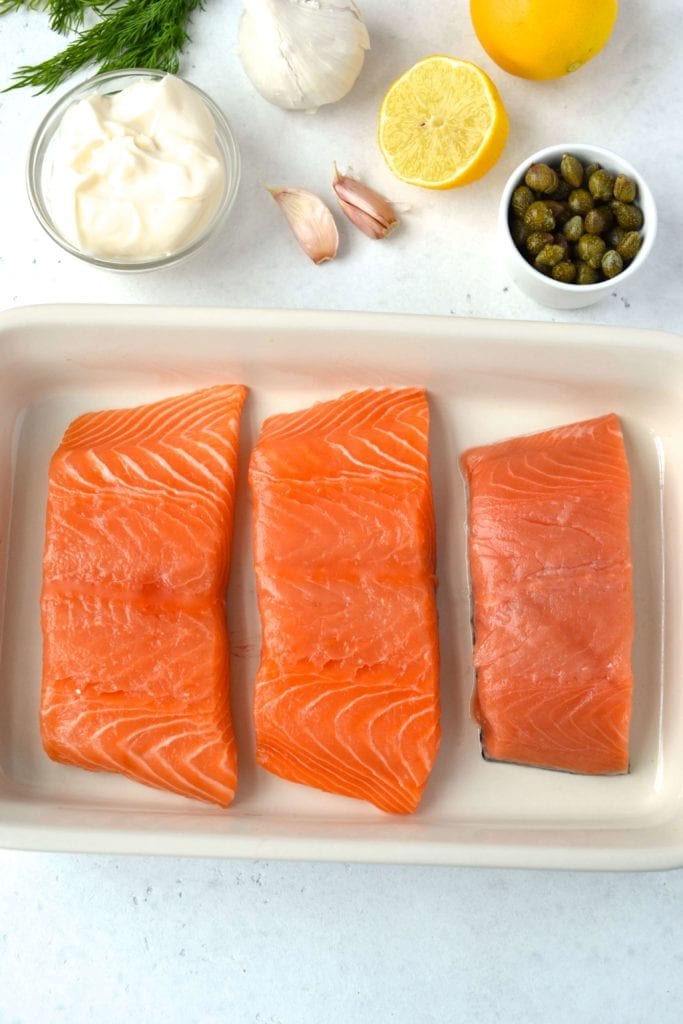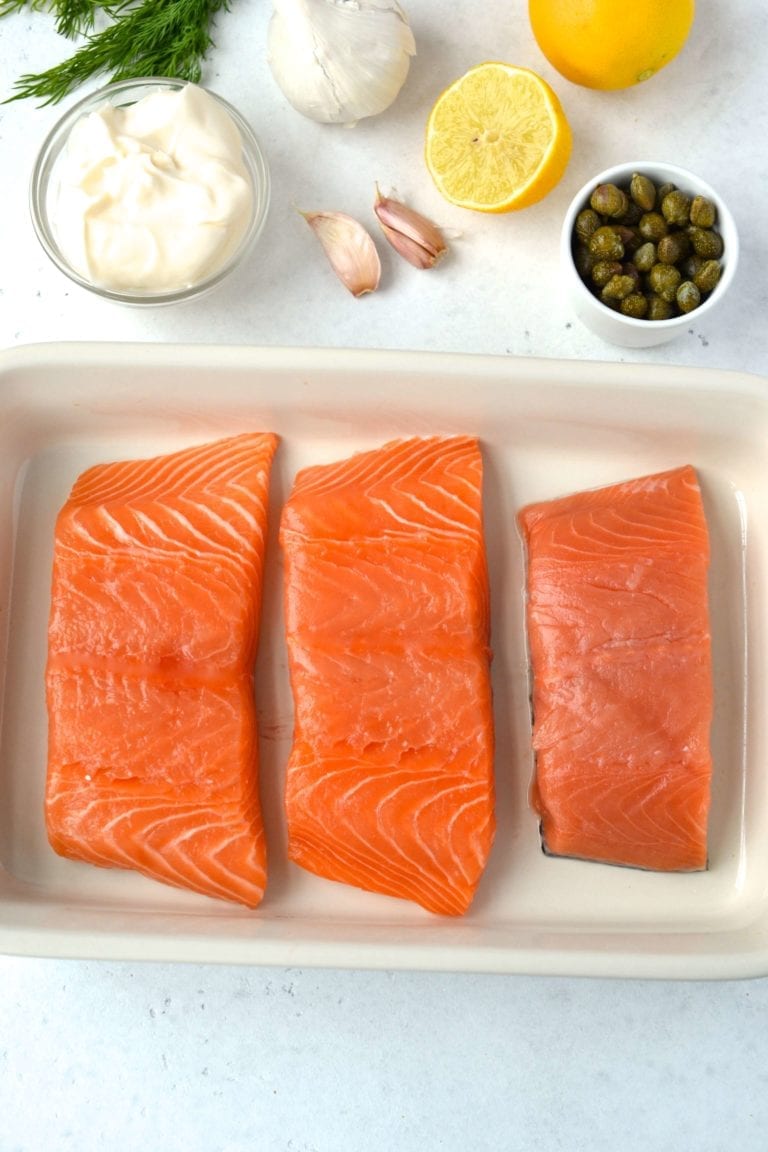 First you make a mayonnaise, dill, lemon and caper sauce, then you spread a thin layer over the salmon and bake it in the oven for 12 minutes.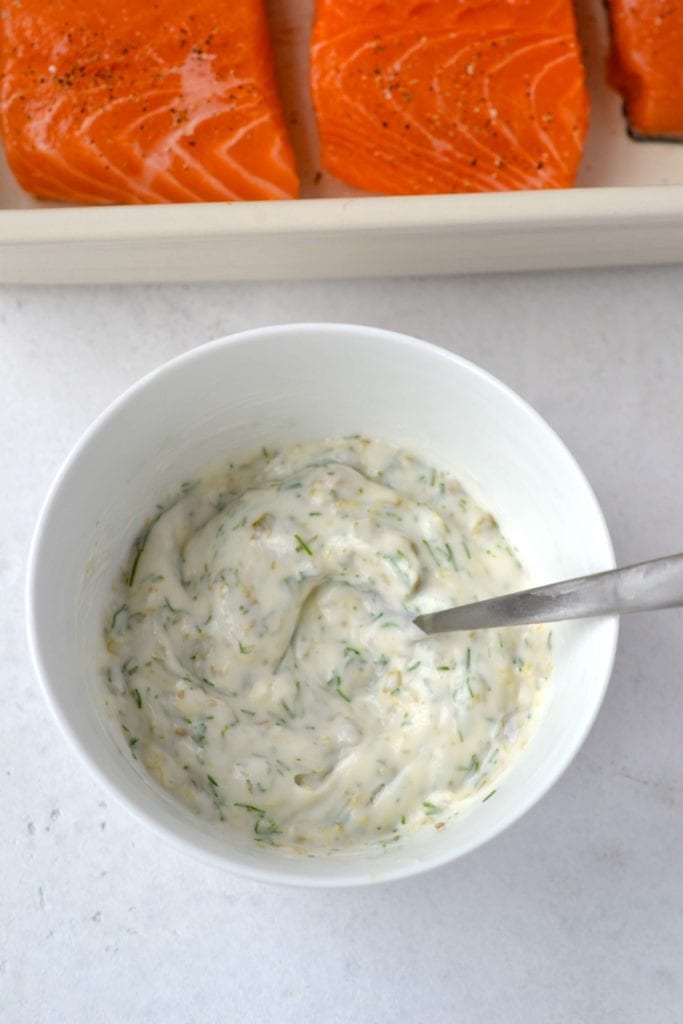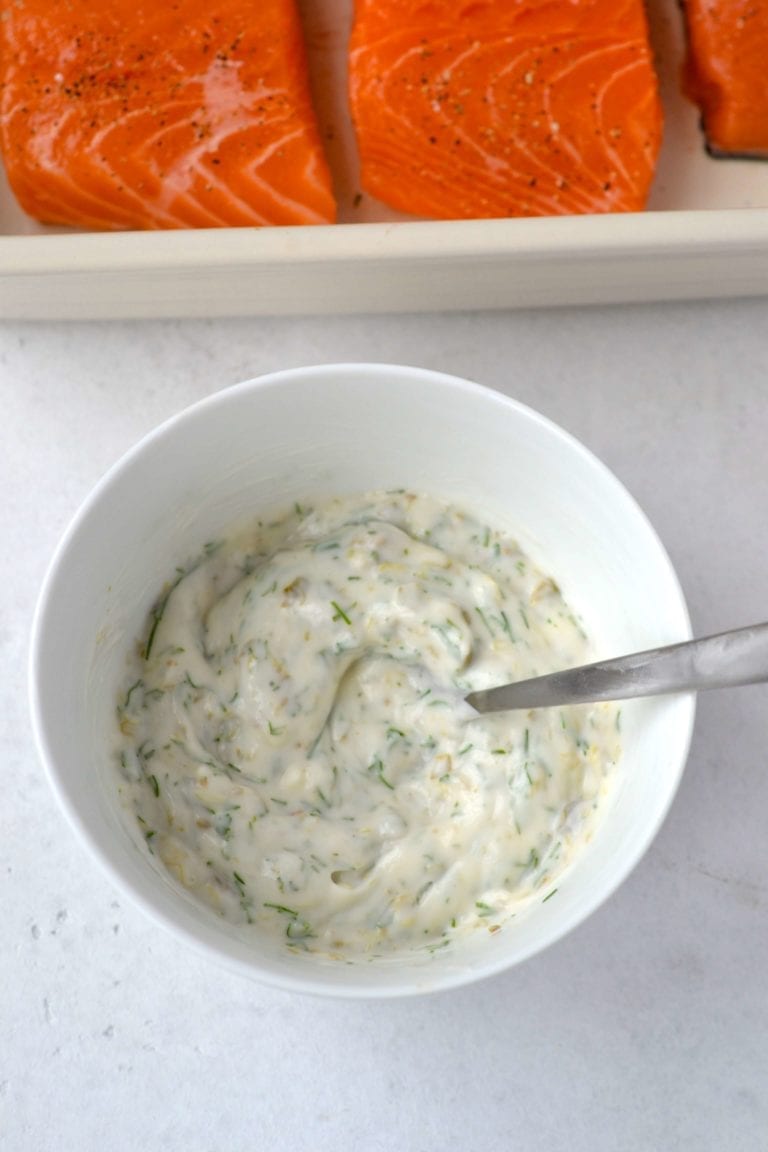 Start to finish the entire dish takes less then 18 minutes to prepare, making it the perfect weeknight dinner. I like to add some green beans or asparagus tossed in olive oil to the baking sheet with the salmon, for an all in one easy meal.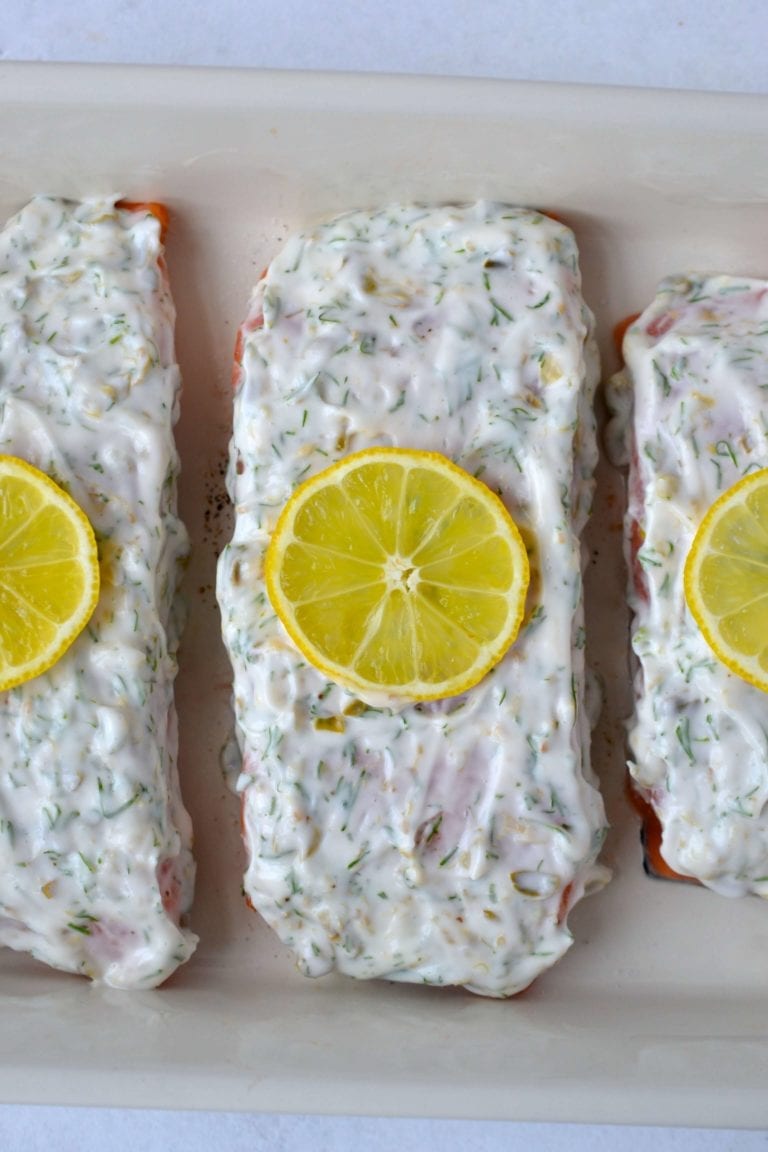 I also really like how well the sauce holds up as leftovers and the salmon is delicious served cold on salad.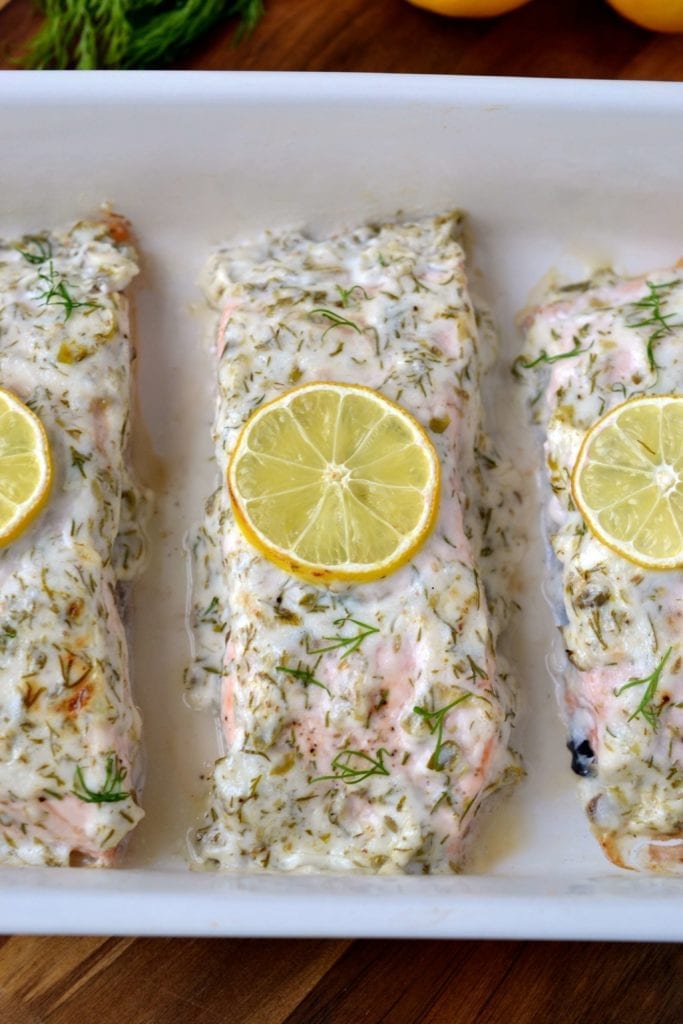 Feel free to play around with the flavours and add more herbs, lemon or capers as needed. Although I prefer to use homemade mayonnaise for this dish, store bought also works well.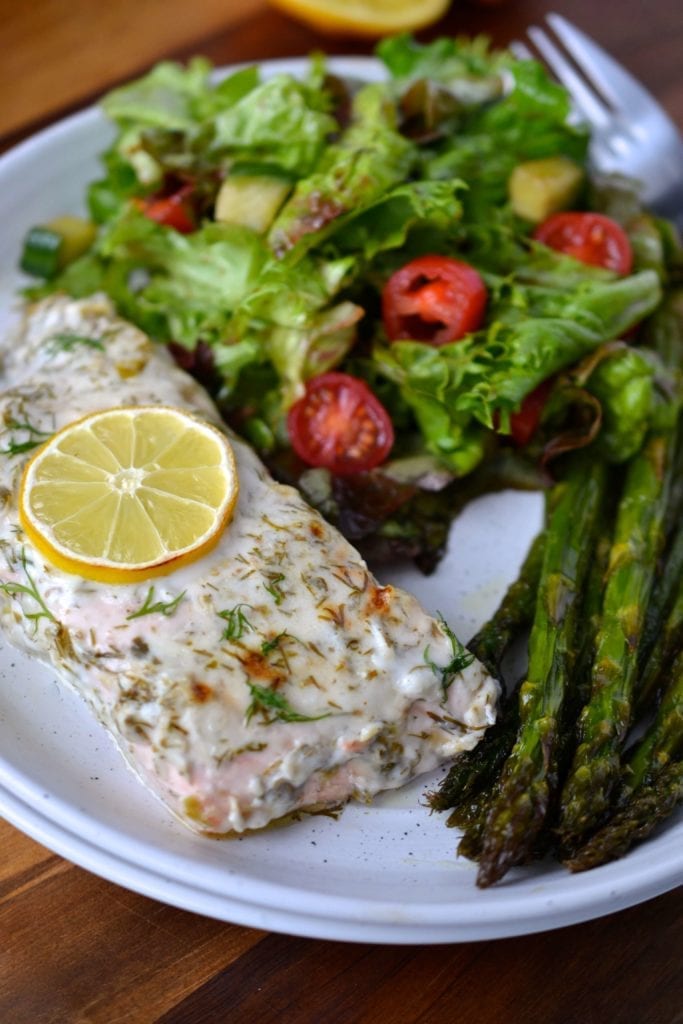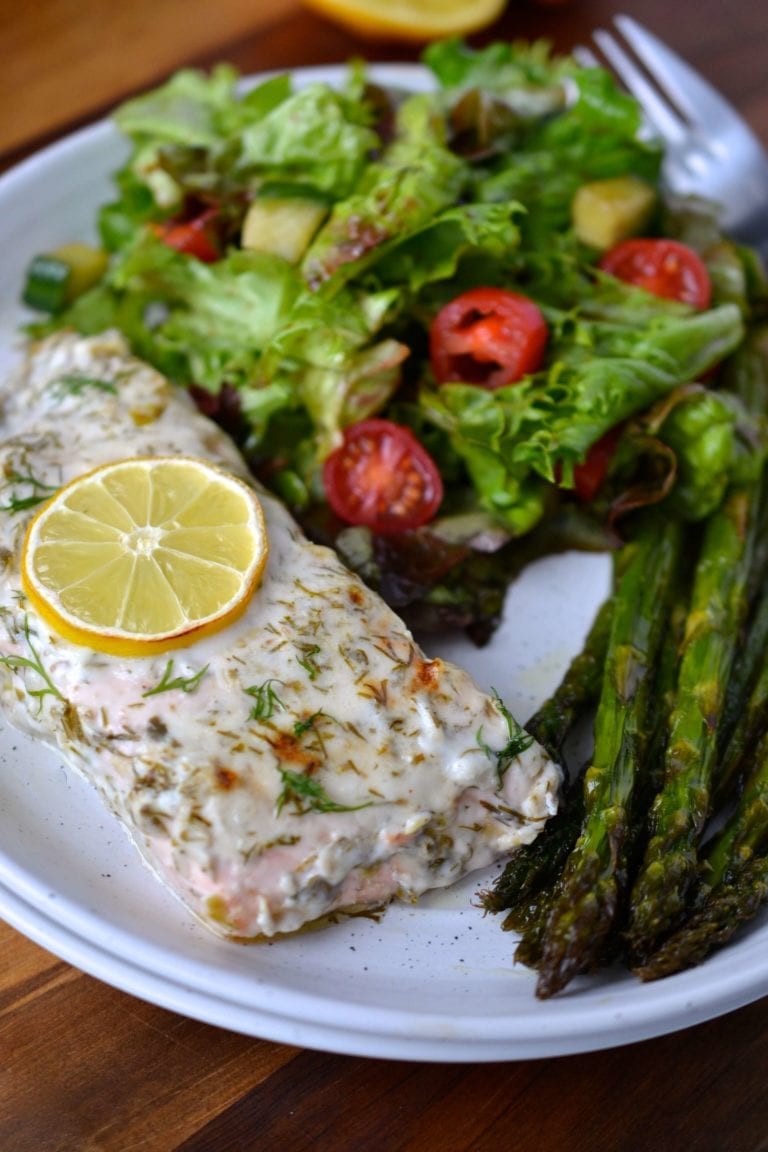 If you make this recipe let me know in the comment section below, I would love to hear what you think or take a photo and tag me (@everylastbite_) on Instagram, I love seeing your photos!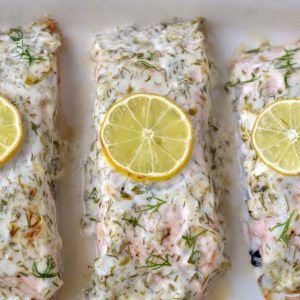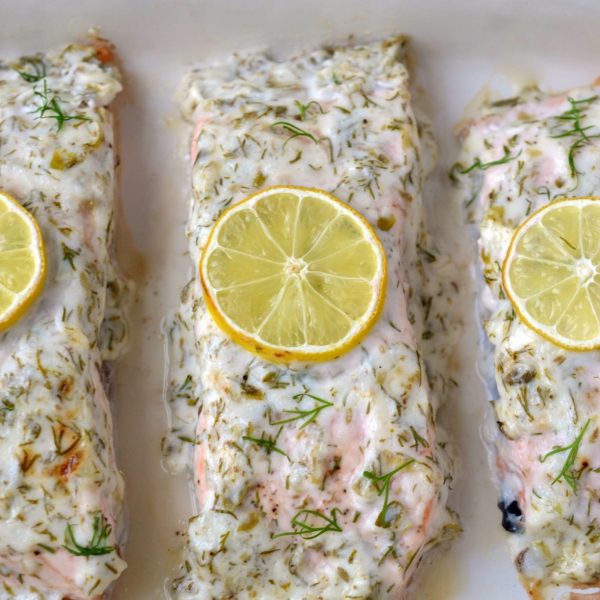 Easy Herb & Mayo Baked Salmon
Ingredients
4 salmon fillets (approx 6oz each)
1/4 tsp pepper
1/4 tsp salt
1 1/2 tbsp fresh dill
1 tsp capers
1/4 cup mayonnaise
1 1/2 tbsp lemon juice
1 clove garlic crushed
1/2 lemon thinly sliced
Instructions
Preheat the oven to 230 degrees Celsius (450F)

Place the salmon fillets in a baking dish and season each with salt and pepper

Finely dice the capers, dill. Add the mayonnaise and lemon juice to a bowl and stir in the capers, dill and garlic. Once well mixed spoon the mayo mixture onto each of the salmon fillets and spread it out evenly in a thin layer. Top each of the salmon fillets with a slice of lemon.

Bake the salmon in the oven for 7 minutes. Sprinkle with additional dill before serving.