Chunky Tomato Sauce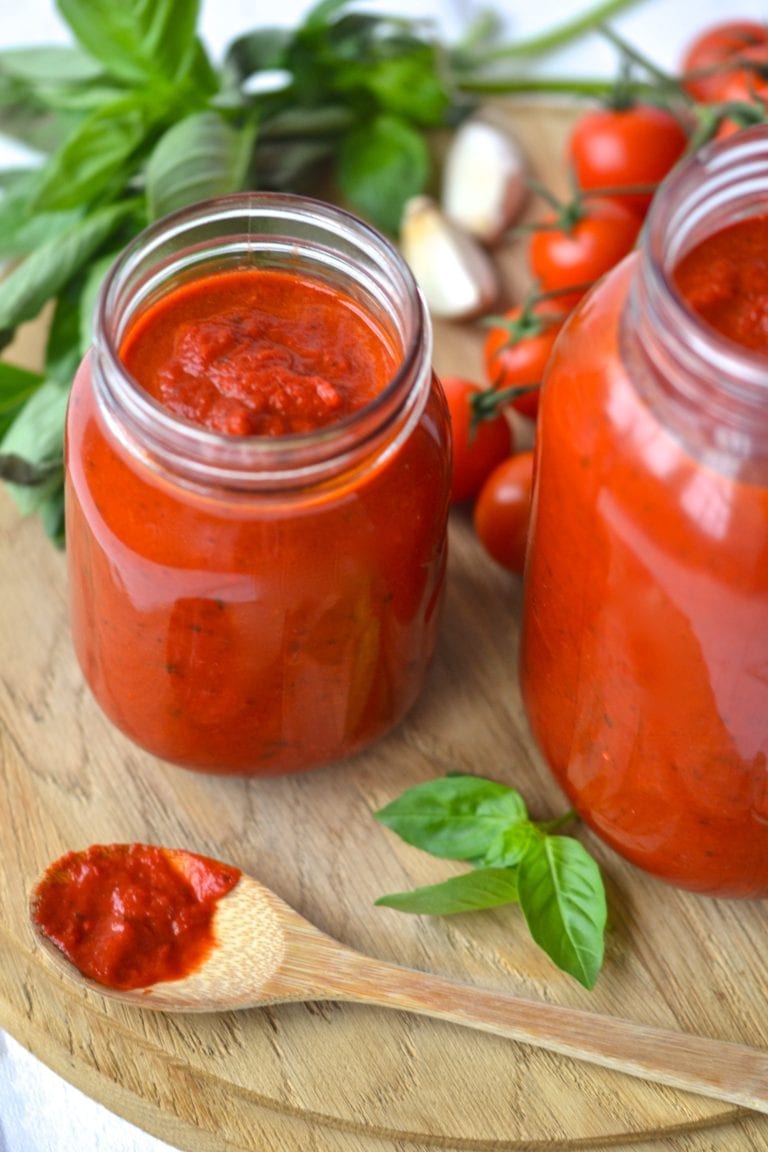 This is the perfect easy tomato sauce that you can use as a base for so many different recipes, or just enjoy with a bowl of pasta.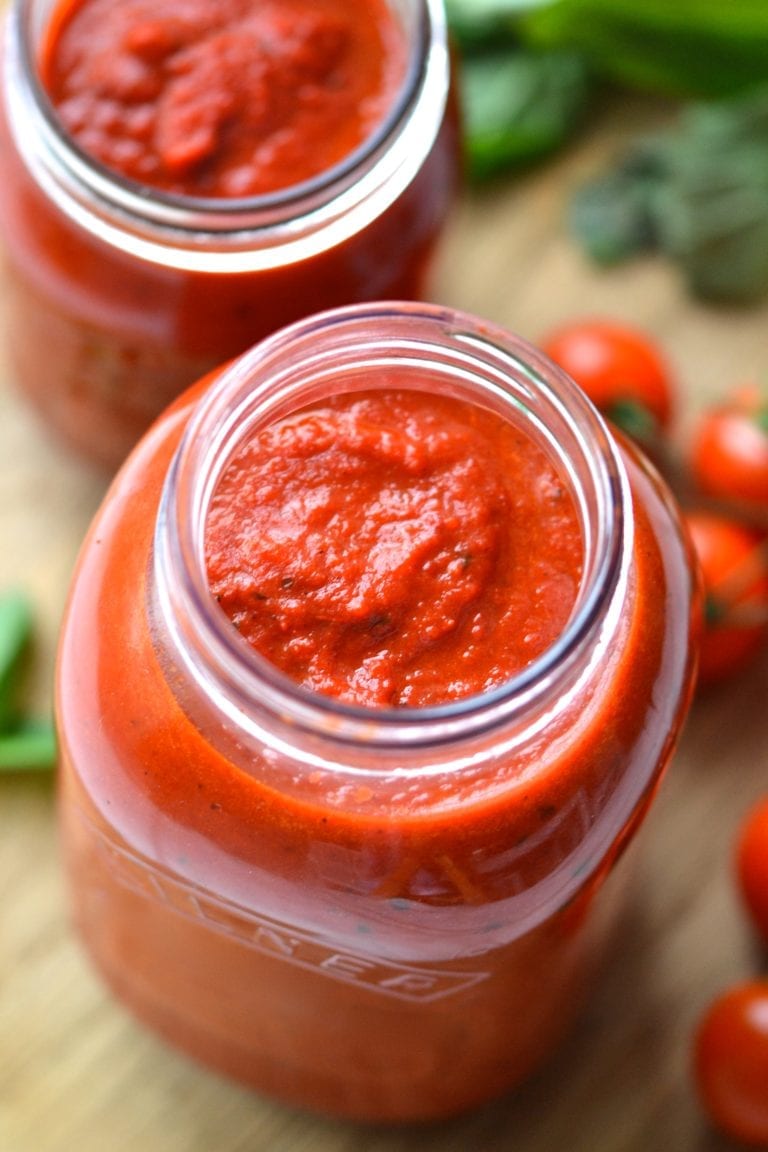 I get a lot of questions from people regarding whether canned tomatoes and tomato paste are specific carbohydrate diet legal. While the majority of canned good are not allowed on the diet due to the additives and preservatives used, there are in fact some brands of canned tomatoes that are ok. Italian law requires that every single ingredient be listed, even trace amounts, whereas in most other countries ingredients below a specific amount are not required to be included on the label. So if you find an Italian brand of canned tomatoes that lists just tomatoes (or other SCD legal ingredients) on the label, then that is in fact all they contain and they are SCD legal.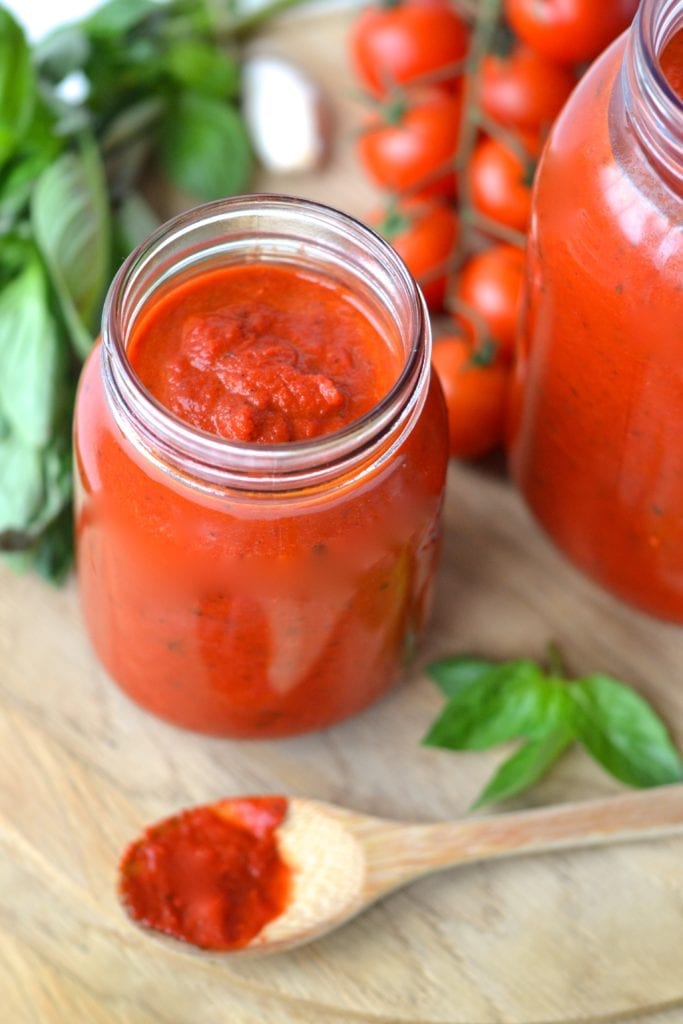 Unfortunately these approved brands of canned tomatoes can be hard to find, so I decided to create an easy tomato sauce recipe using only fresh tomatoes.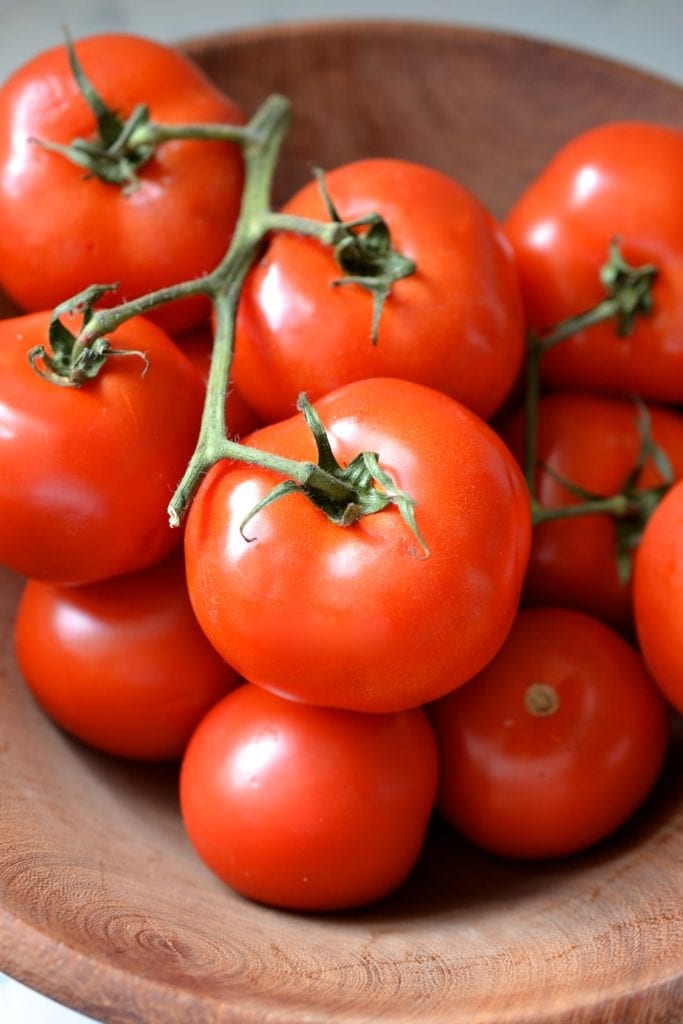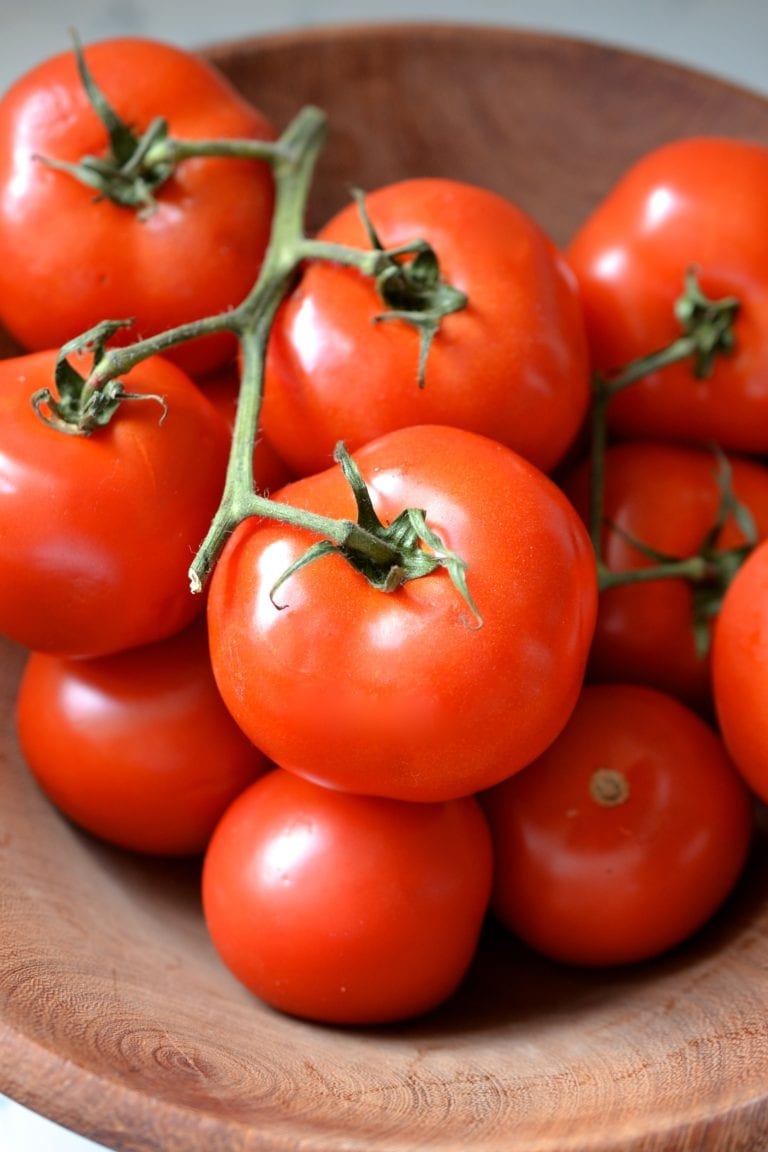 The success of this sauce solely comes down to the ripeness of the tomatoes that you use. Hard, white centered tomatoes will result in a tart, flavourless sauce which may require a sweetener to balance out. I recommend storing your tomatoes on the counter to help them ripen and develop a sweet flavour. They should only be transferred and stored in the fridge to stop the ripening process.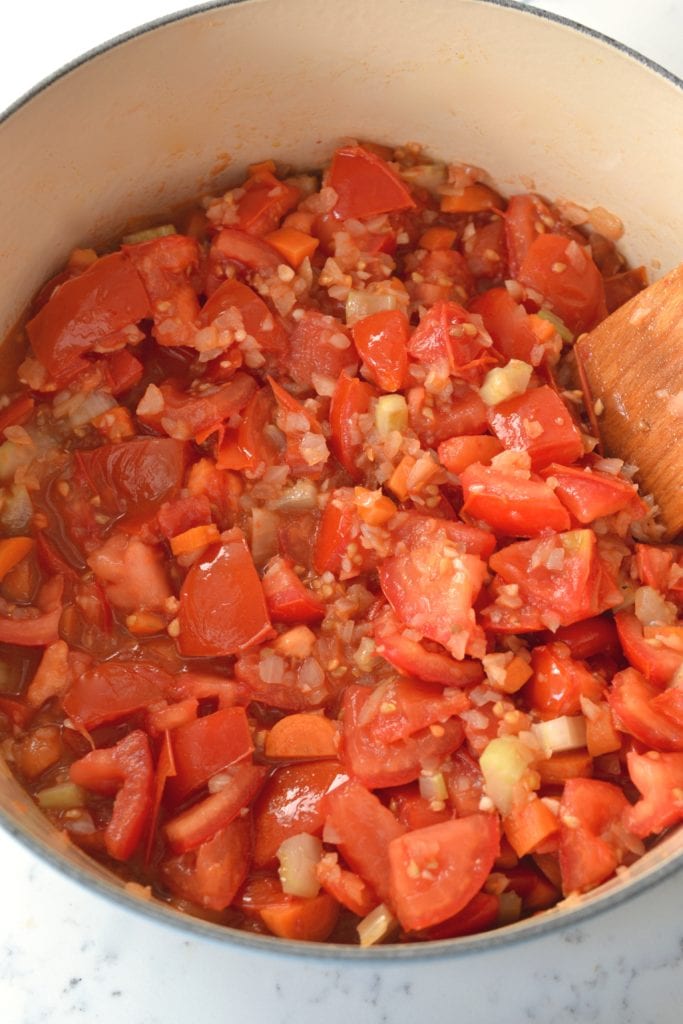 While a lot of tomato sauce recipes use just tomatoes, I like making a slightly chunkier sauce that can hold its own with a plate of pasta. To create a thicker sauce I sautéed carrots, onion and celery and allow them to cook until completely tender.

From there you can either leave the sauce as is, nice and chunky, or puree it into a smoother (although still thick) consistency.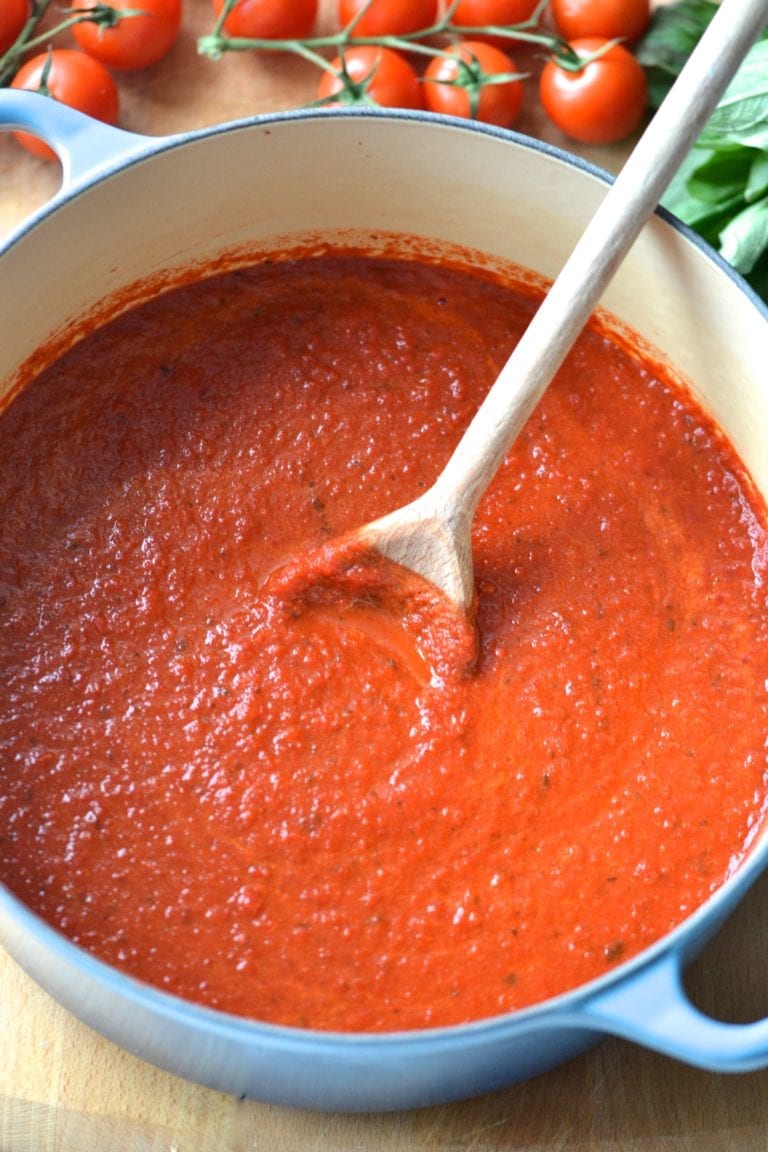 This is a great sauce to have on hand to use in an endless number of ways. You can have it with a plate of pasta or meatballs, use it in the lasagna recipe, as a pizza sauce or for shakshuka.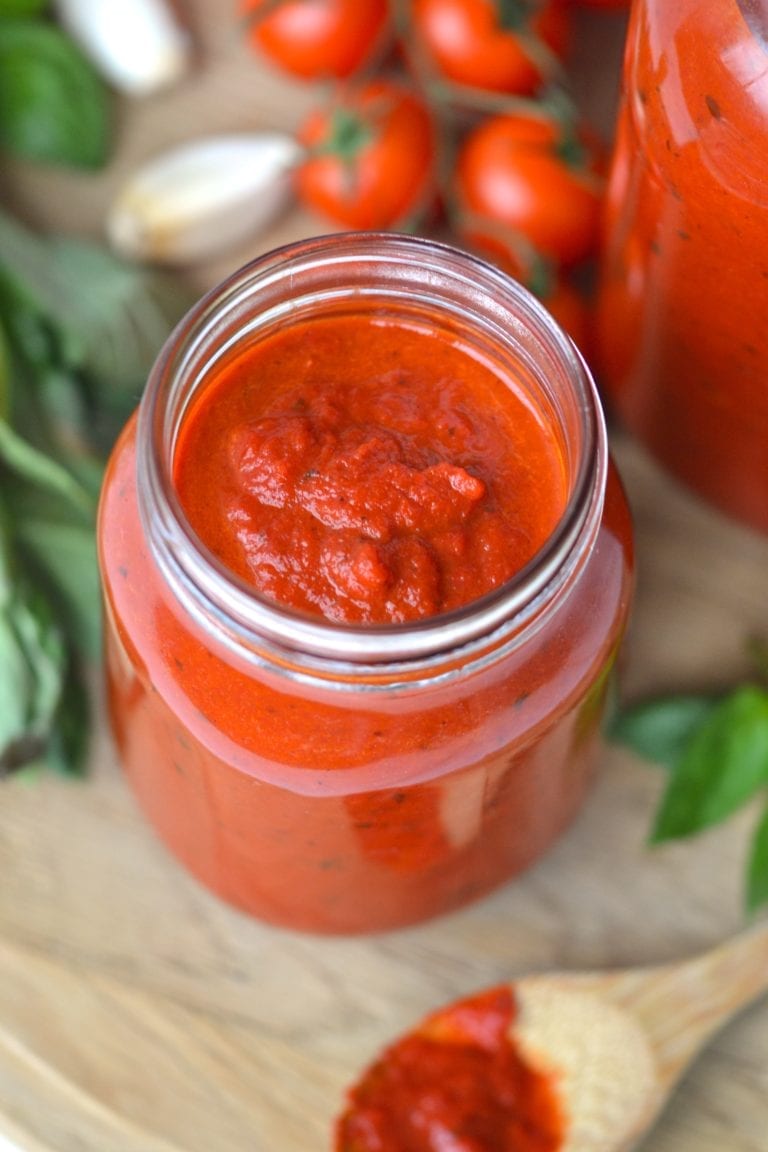 If you make this recipe let me know in the comment section below, I would love to hear what you think or take a photo and tag me (@everylastbite_) on Instagram, I love seeing your photos!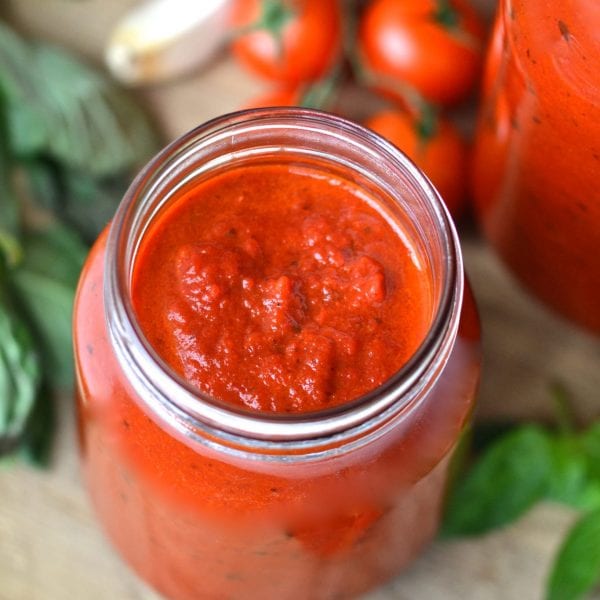 Chunky Tomato Sauce
Ingredients
1 tbsp oil
2 onions finely diced
3 cloves garlic finely diced
1/2 tsp salt
1 carrot finely diced
2 stalks celery finely diced
6 cups chopped tomatoes
4 leaves fresh basil
1 tsp dried oregano
1/4 tsp chili flakes
1/2 tbsp red wine vinegar
Instructions
In a large pot on medium heat, heat the oil. Add in the onions and garlic, sprinkle with salt and cook for 4 minutes until the garlic becomes fragrant. Add in the diced celery and carrot and cook for another 5 minutes.

Add in the chopped tomatoes, basil, oregano, chilli flakes and red wine vinegar and leave everything to cook for 25 minutes.

Once the tomatoes are completely stewed and the sauce has thickened you can serve it as it or use an immersion blender (or transfer to a blender) and blend until completely smooth.