Mexican Eggs Benedict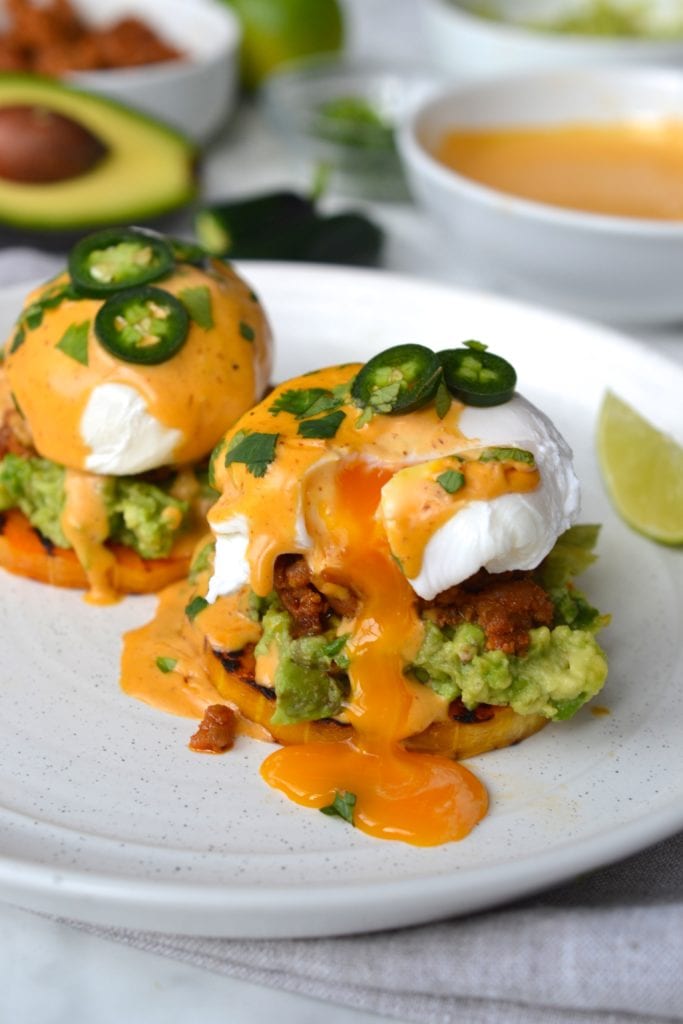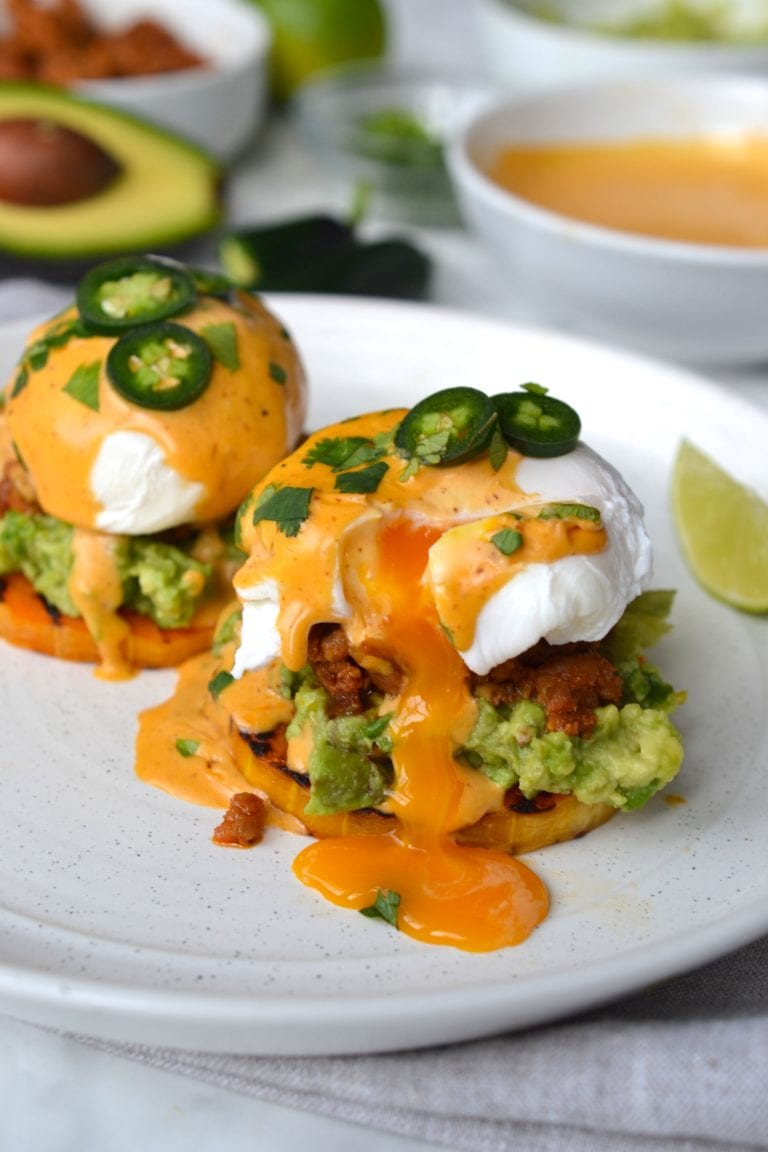 I think this might just be my favourite breakfast ever. Bold statement, but it's deffinitely worth the praise.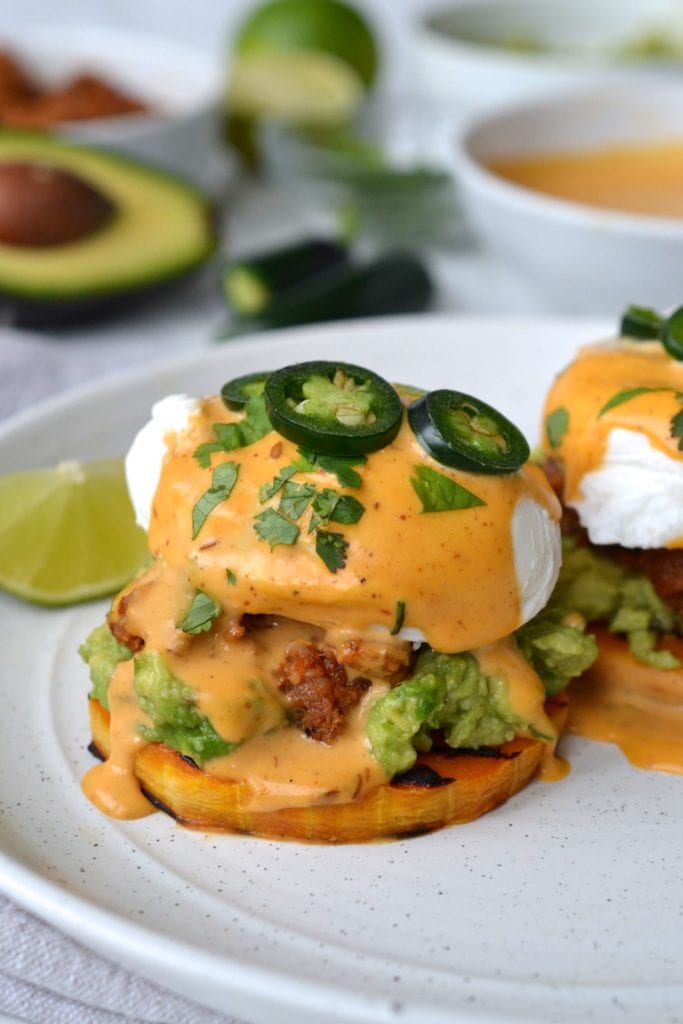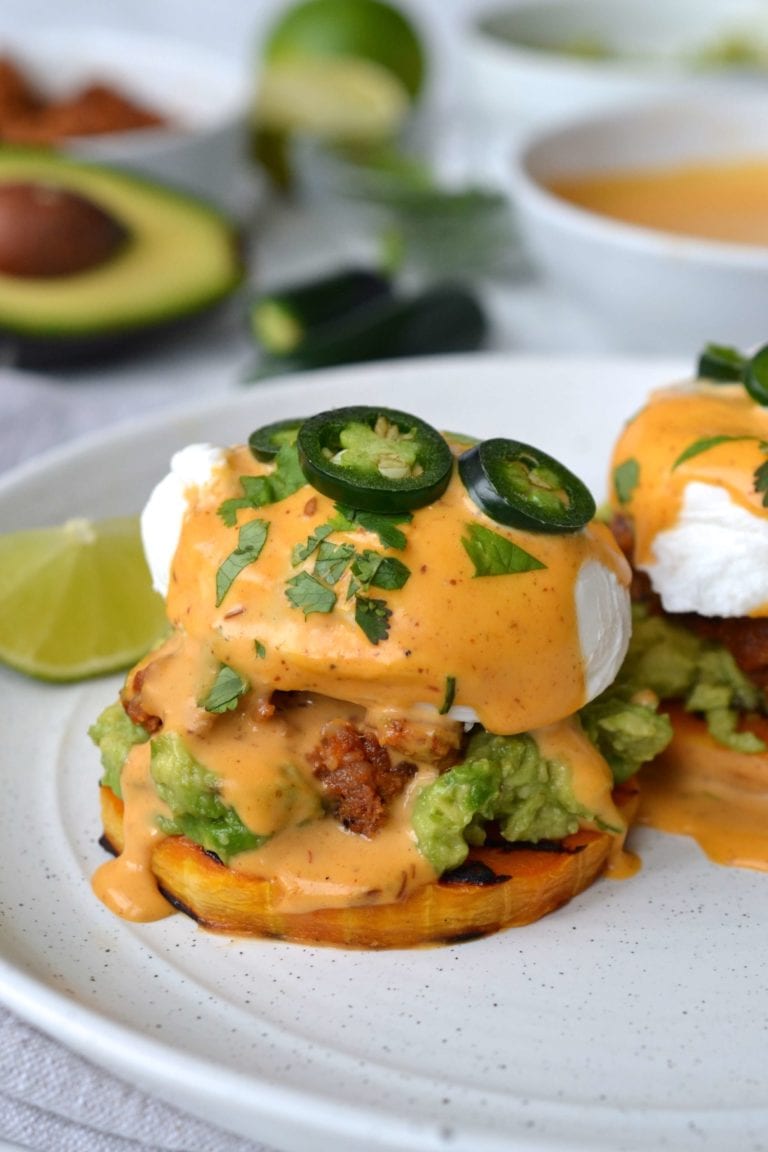 I love going out for brunch on Sunday mornings, and I am always guaranteed to order one of two things, Eggs Benedict, or something Mexican inspired.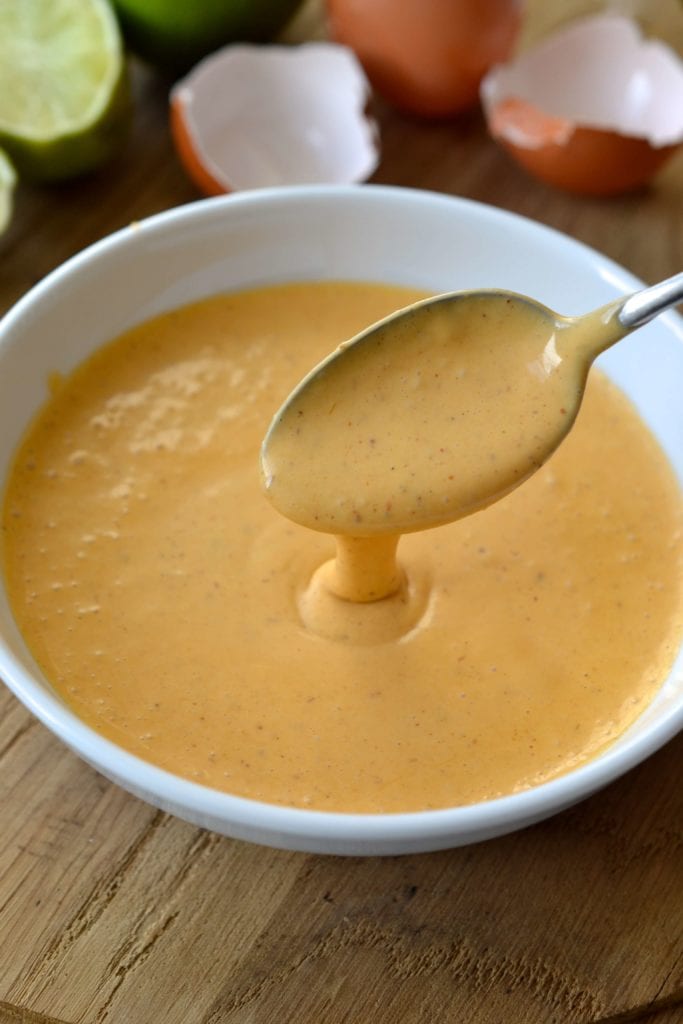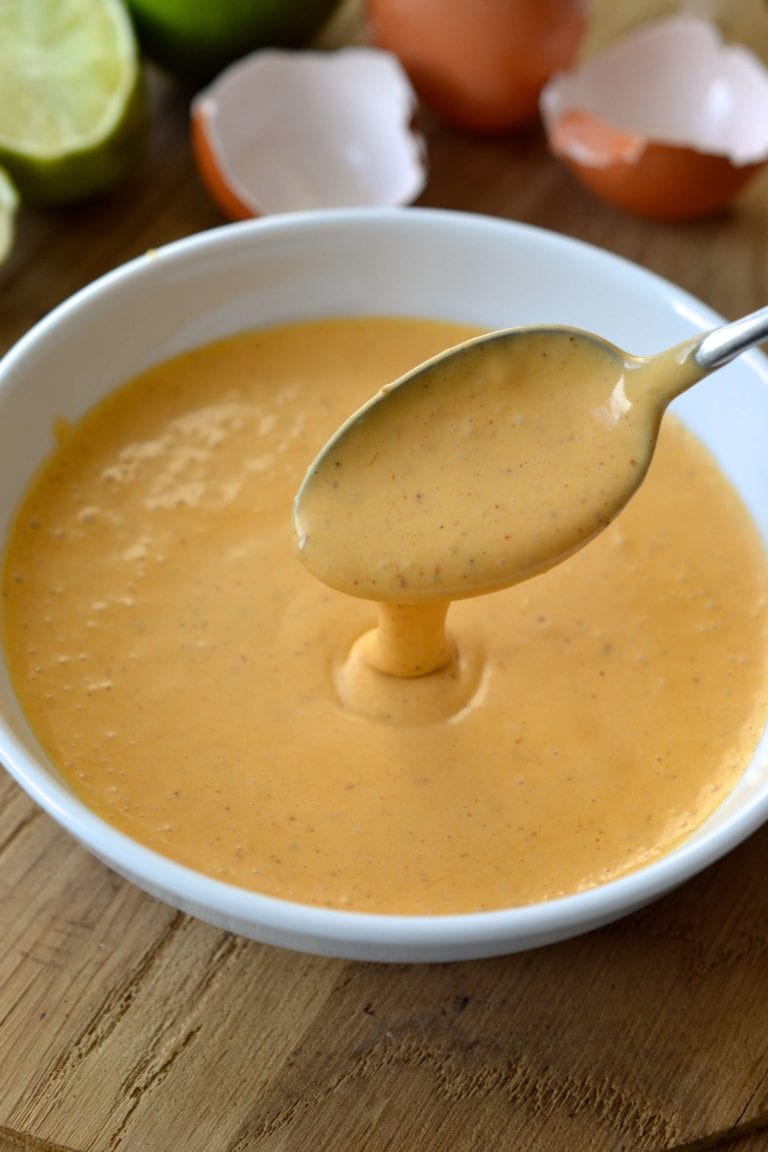 Now that I have figured out how to combine these two things into one incredibly delicious dish thats easy to make, I'm never eating brunch out again.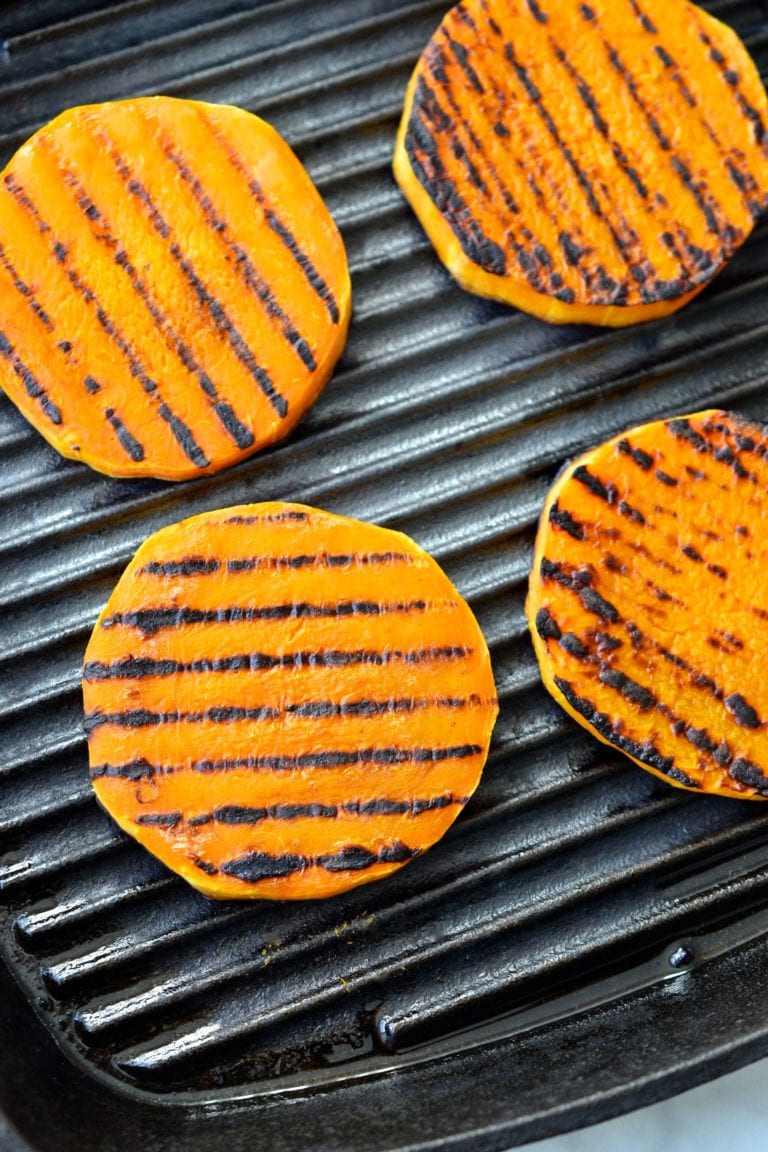 I find that Hollandaise can often be too rich and buttery, so for this recipe I created a much lighter tasting sauce that is packed with spicy chipotle and a refreshing kick of lime. The hollandaise can be made with an immersion blender or regular blender and is much easier and faster to make then traditional hollandaise which can require a bit of technique.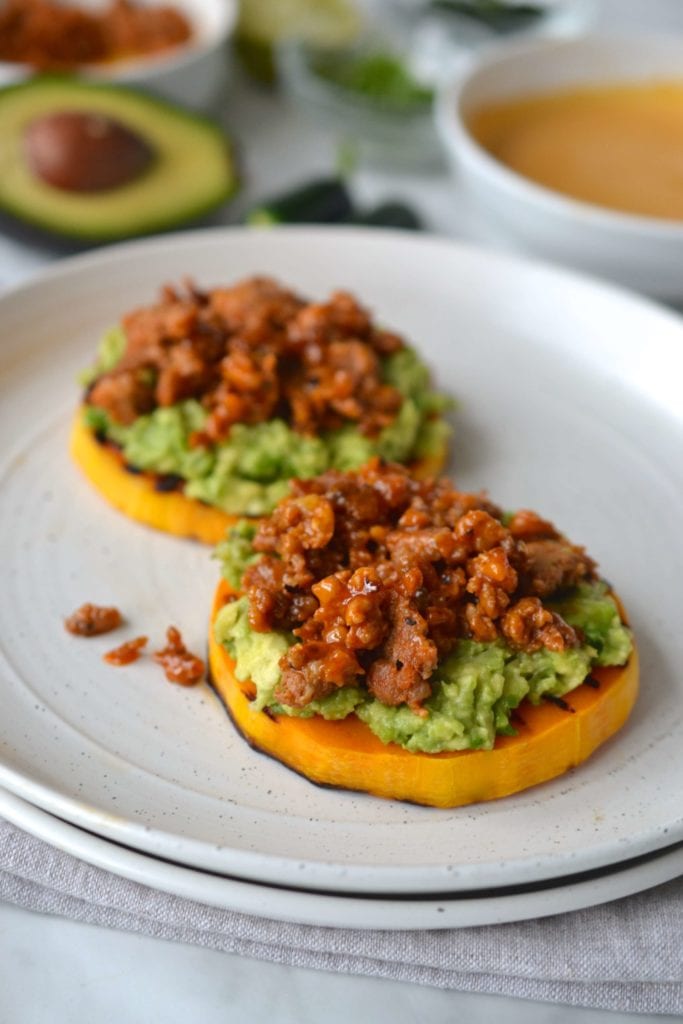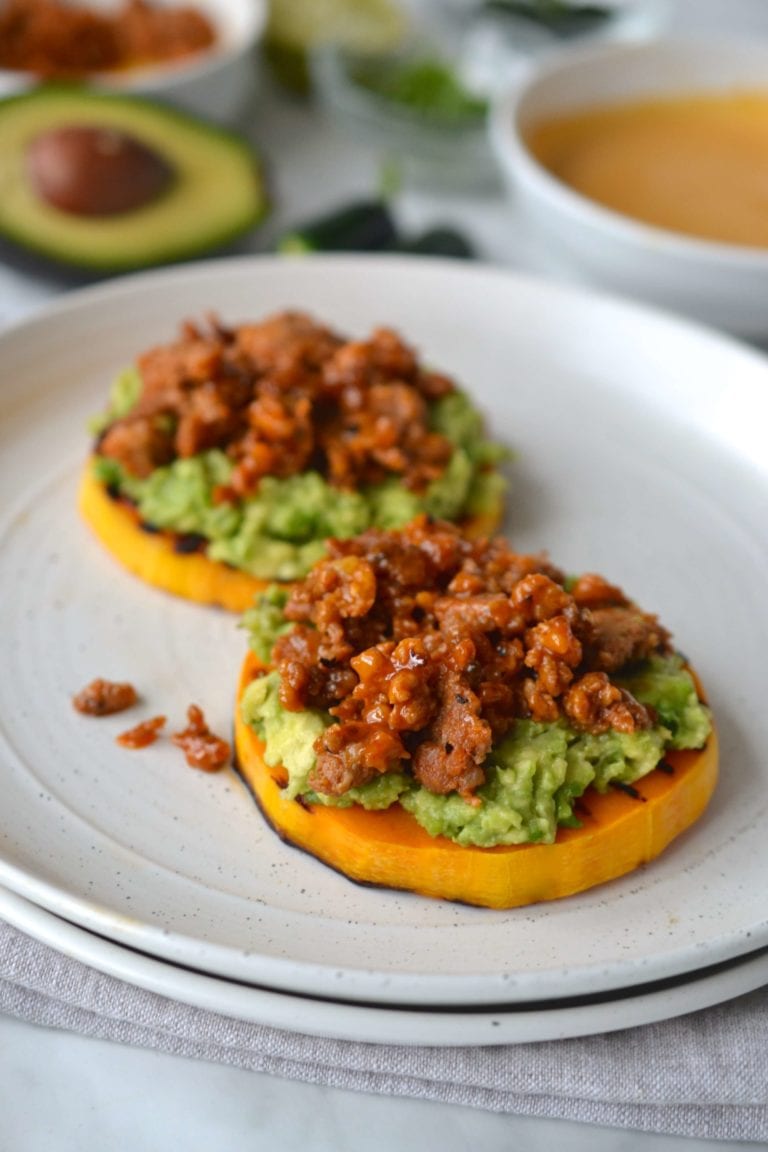 For the base of these eggs benedict I used grilled slices of butternut squash, but sweet potato slices would also work well.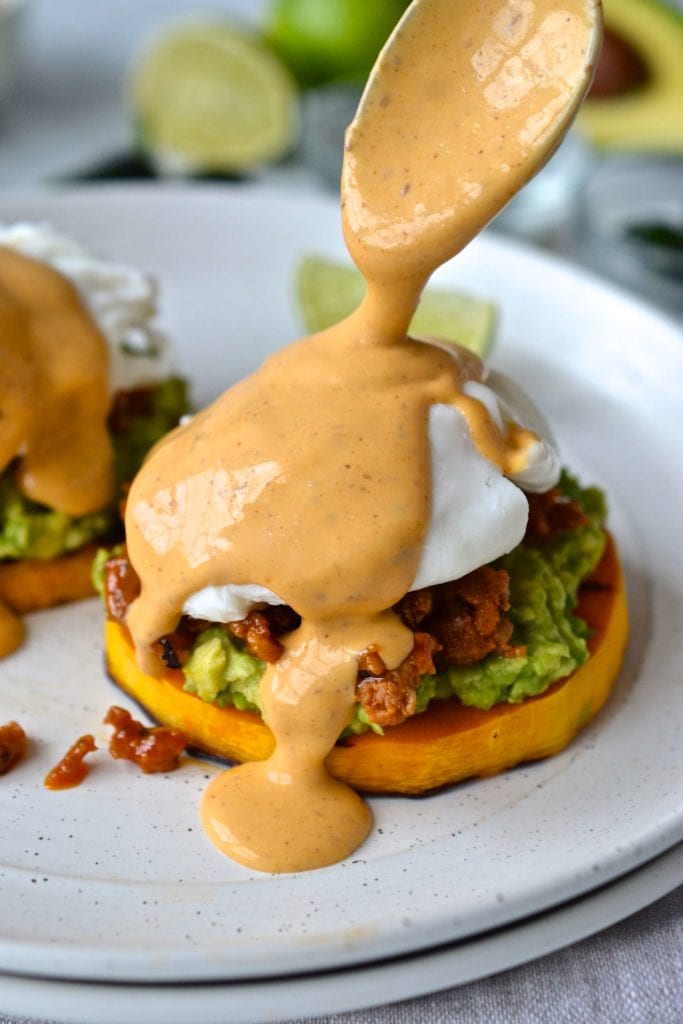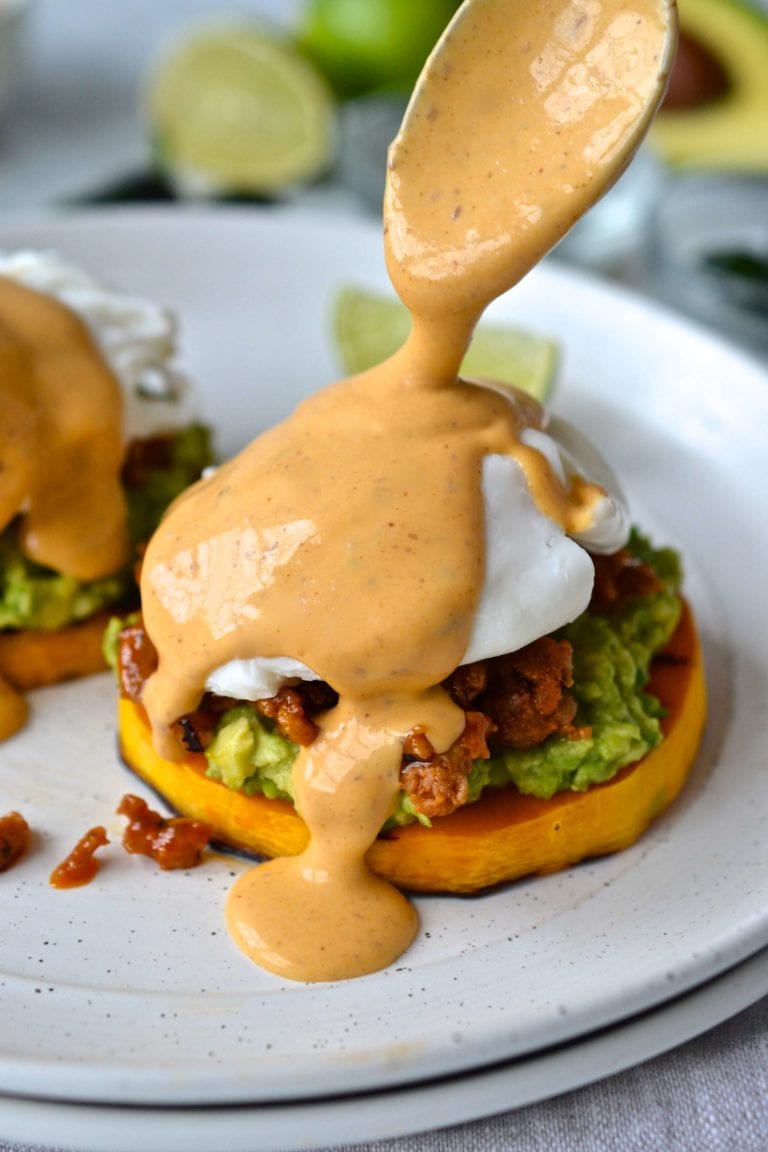 Each slice is topped with smashed avocado, and spicy chorizo. I used homemade ground chorizo, but you could also use chorizo halved sausages if you prefer.They are finished off with a poached egg, a drizzle of chitpole hollandaise and slices of jalapeno to create one seriously delicious breakfast.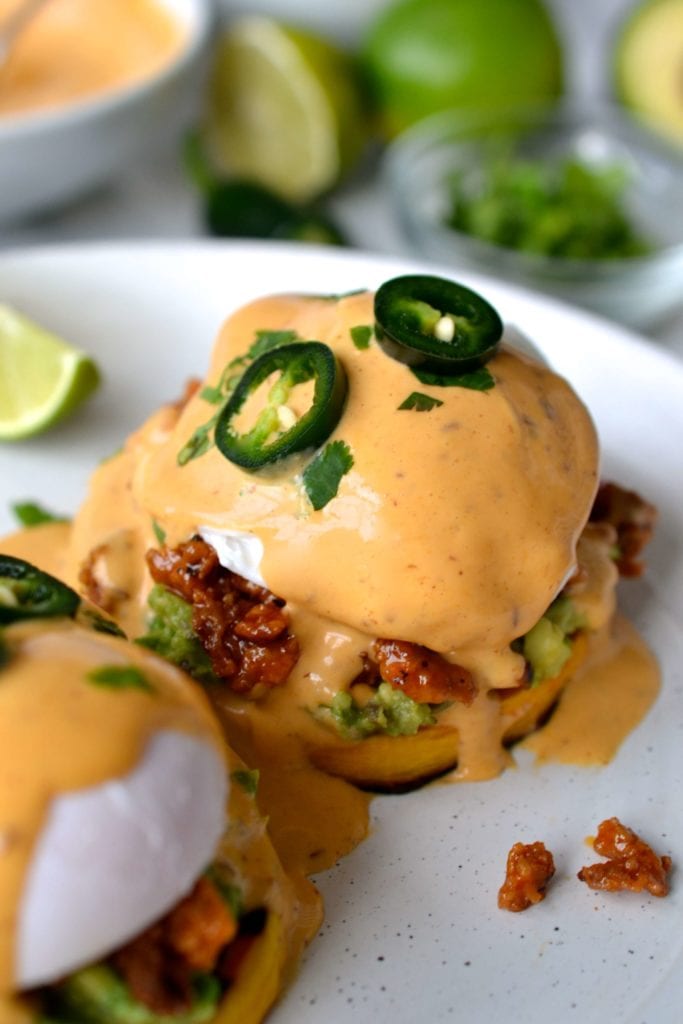 Although it seems like there is a lot of components, this dish comes together quite quickly. If you aren't a fan of cooking in the morning, you could grill the butternut squash, cook the choirzo and make the hollandaise the night before and then simply poach the eggs the following morning.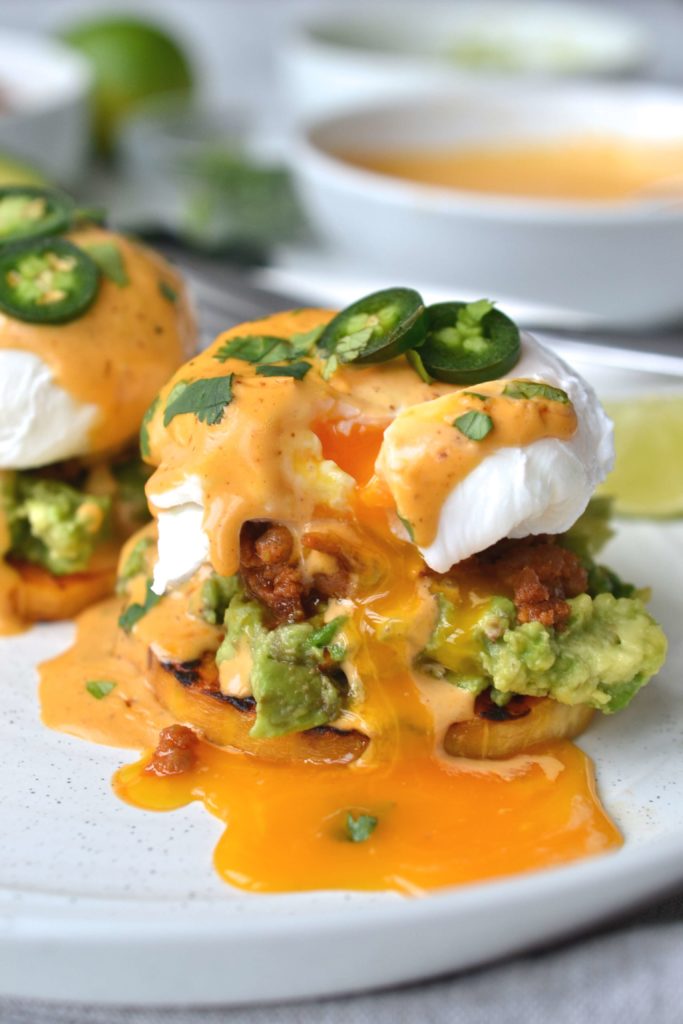 If you make this recipe let me know in the comment section below, I would love to hear what you think or take a photo and tag me (@everylastbite_) on Instagram, I love seeing your photos!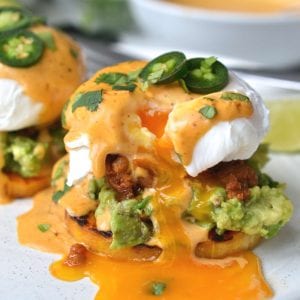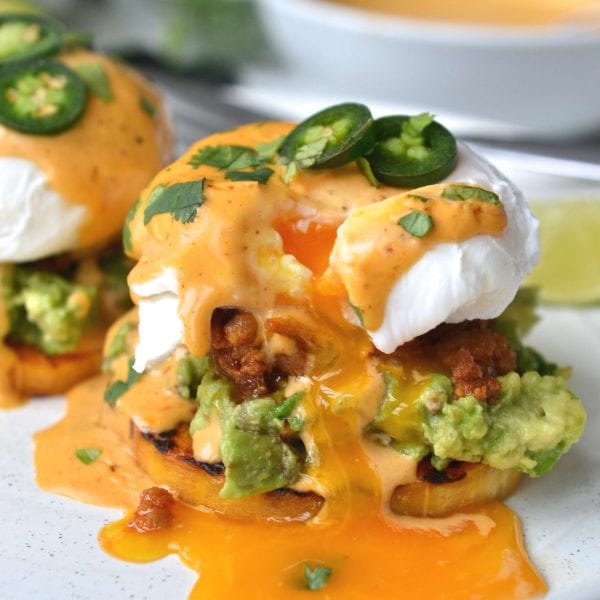 Mexican Eggs Benedict
Ingredients
1 butternut squash
1 tbsp olive oil
1 large avocado (smashed with a fork.
170 grams ground chorizo (approx. 5 chorizo sausage, removed from their casings)
4 large eggs
1 tsp white vinegar
1 jalapeno sliced
1 tbsp chopped cilantro
Chipotle Hollandaise
2 egg yolks
1/4 tsp salt
1 tbsp lime juice
1 tbsp chipotle paste (or 1 tsp chipotle powder)
1/4 cup hot melted ghee (or butter if not Paleo)
Instructions
Peel a butternut squash and cut the long neck into slices approximately 1/2 inch in thickness. Heat a grill to medium high heat. Brush each butternut squash slice with olive oil and grill the slices for approximately 5-6 minutes per side until grill marks appear and the squash is slightly tender. Transfer the slices to the oven set on very low heat to keep them warm while you prep the rest of the recipe.

To make the hollandaise, in a tall container add the egg yolks, salt, lime juice and chipotle paste. Insert an immersion blender into the. container and blend for 30 seconds. Very slowly drizzle the melted ghee into the container while blending. This could also be done in a blender if you do not have an immersion blender.

Cook the ground chorizo meat in pan, breaking up the meat with a fork into a crumbly texture.

Bring a pot filled with approx 3 inches of water to a bottle and add in the white vinegar. Once the water is boiling, reduce the heat to medium low and move a spoon quickly in a circular motion in the water to create a whirlpool and then crack an egg into the middle. Leave to cook for 4 minutes before removing it from the water using a slotted spoon. Repeat with the remaining eggs.

To assemble place two butternut squash on a plate, top each slice with smashed avocado, some of the chorizo meat, a poached eggs and spoon the hollandaise overtop. Garnish with jalapeños and cilantro before serving.