Breakfast Tacos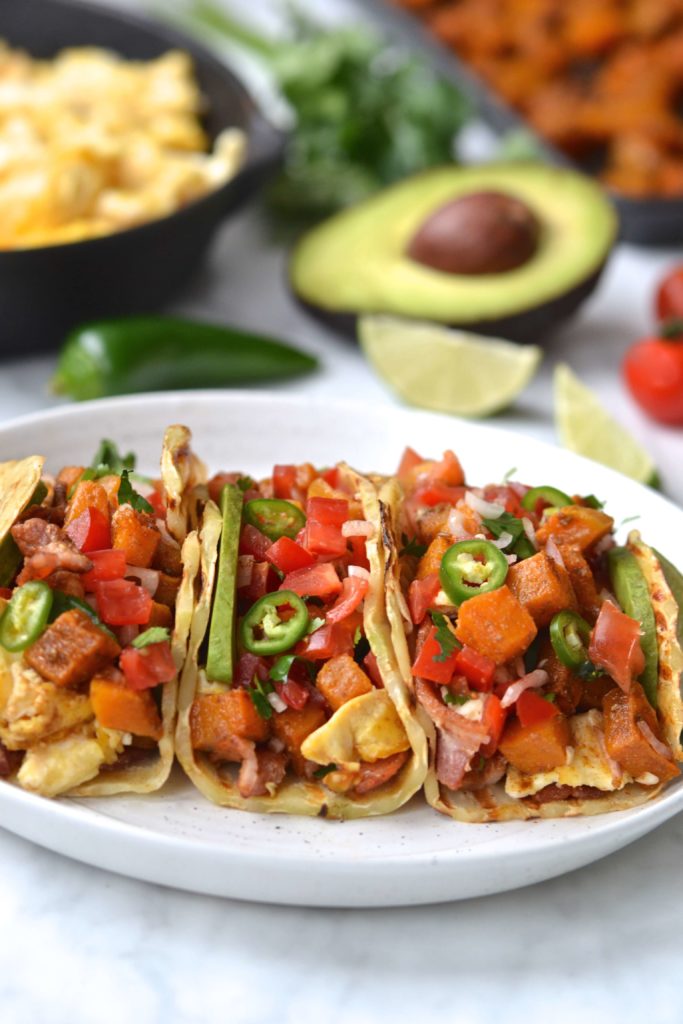 When you are trying to eat clean, or on a diet such as Whole30,breakfast can get incredibly repetitive. Breakfast tacos are an awesome way to spice up your breakfast and change the way you eat eggs.

Although the recipe below seems quite long, you can prep a lot of it in a big batch up to 3 days before, so you can have tacos for breakfast every morning without much work.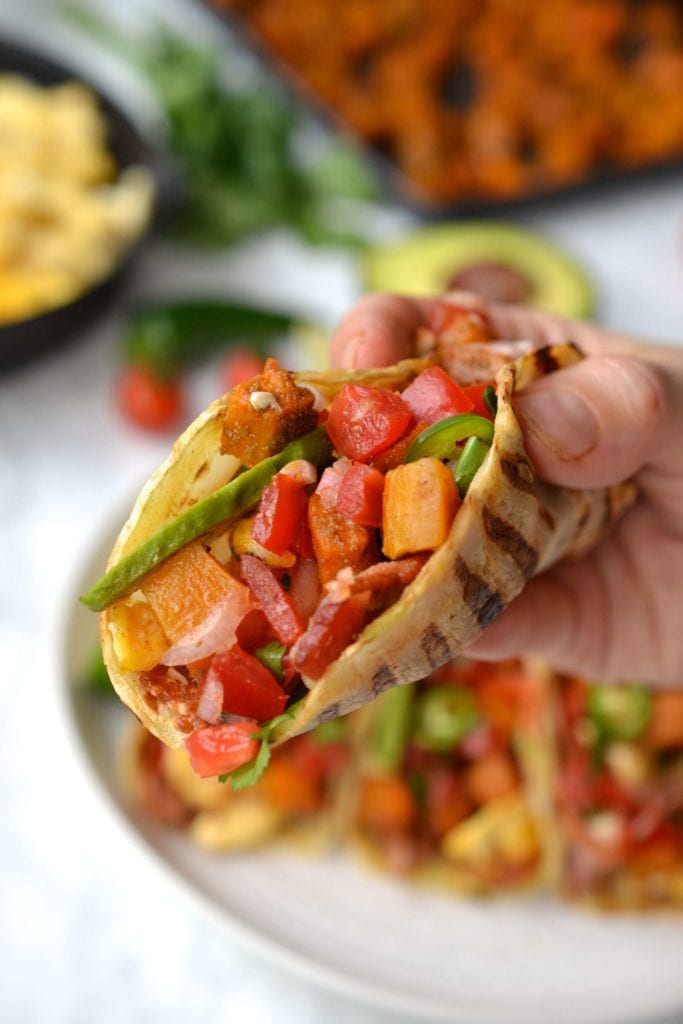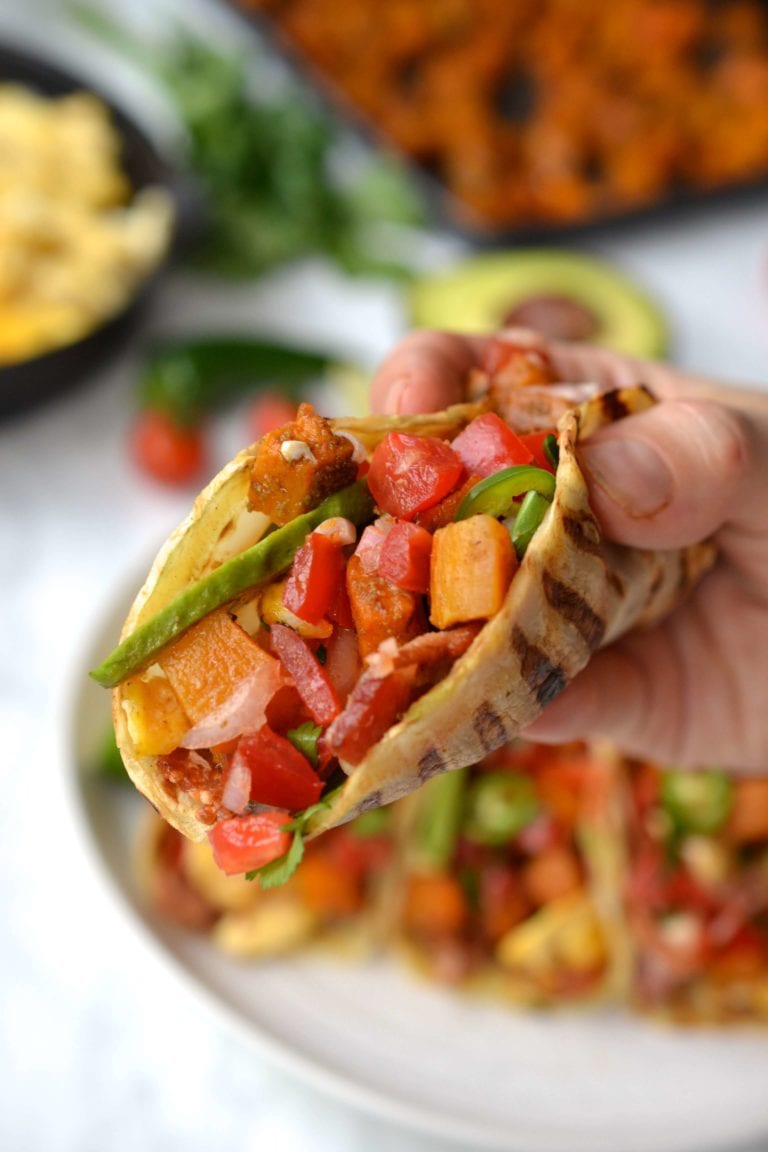 The butternut squash is a great staple to have in your fridge. You can bake a big tray of butternut squash, and then add it into your tacos every morning. they will last for about 4 days in the fridge.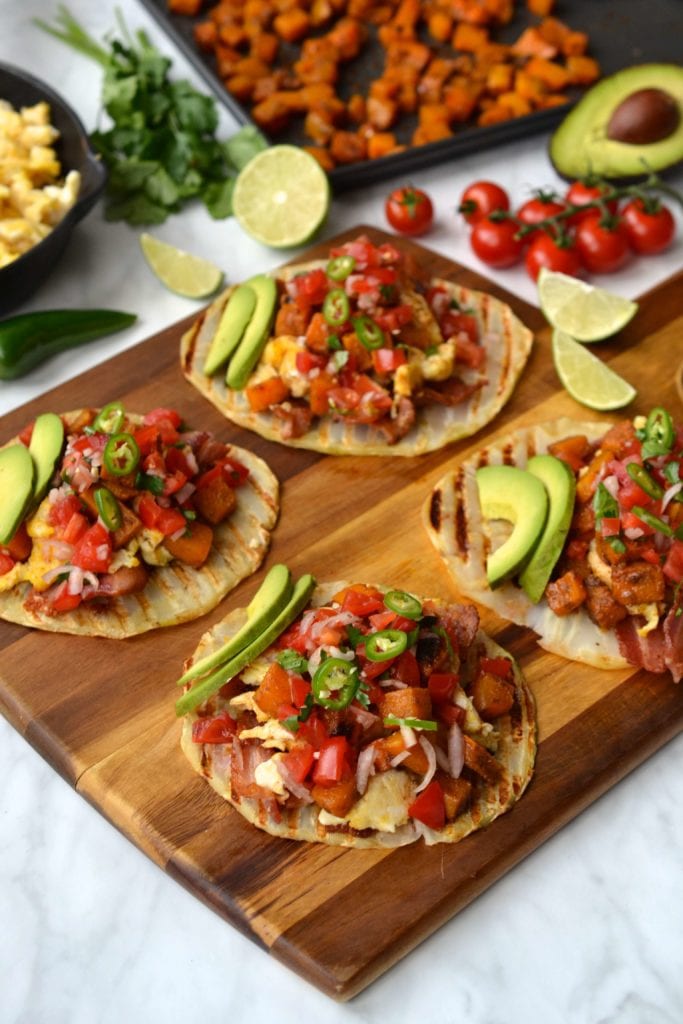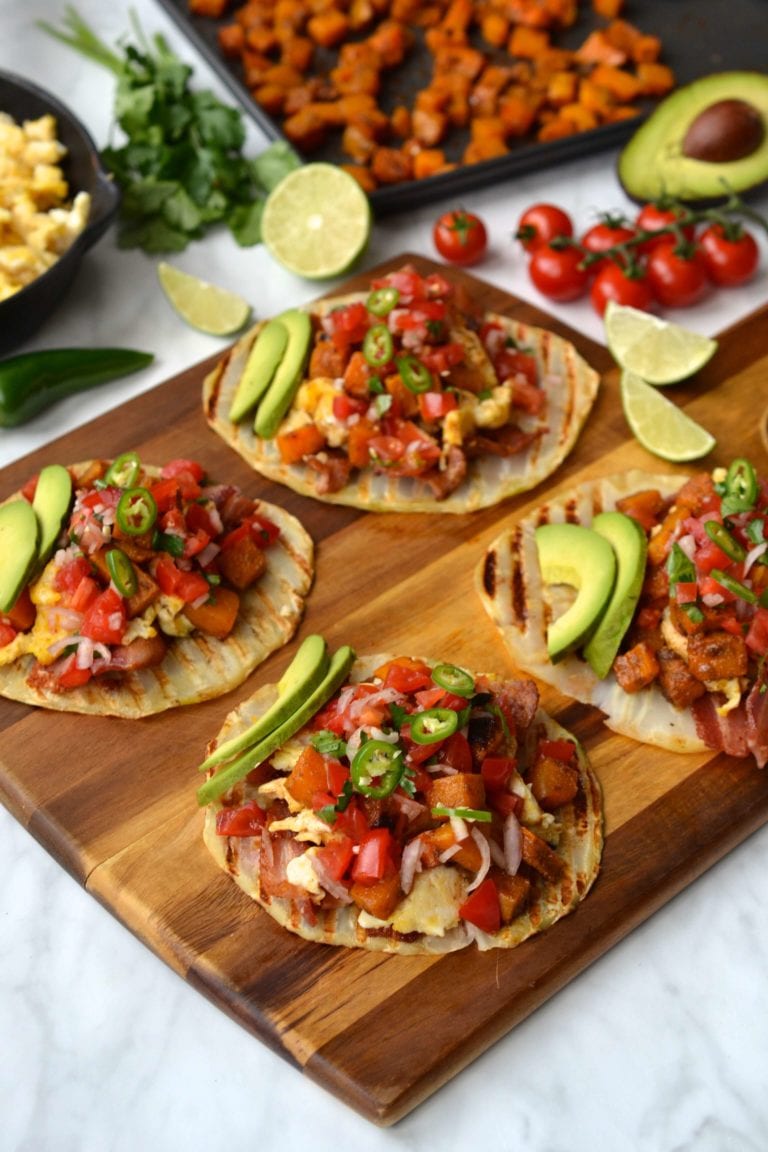 This is also the case for the bacon, which once cooked will last for up to 5 days in the fridge, so you can fry it all up on Sunday and then you are set for the week. For the tortillas, I recommend cutting them all at once, and then grilling two days worth at a time. Doing all of this prep in advance means that each morning, all you have to do is scramble the eggs and warm up the bacon and butternut squash and you have some seriously delicious tacos ready to go.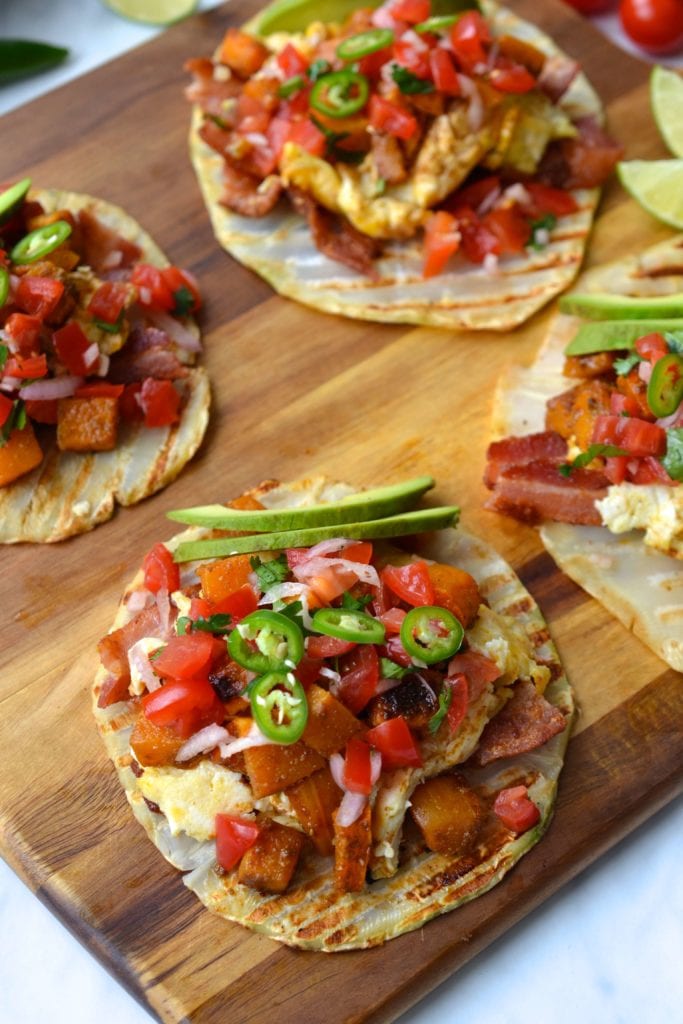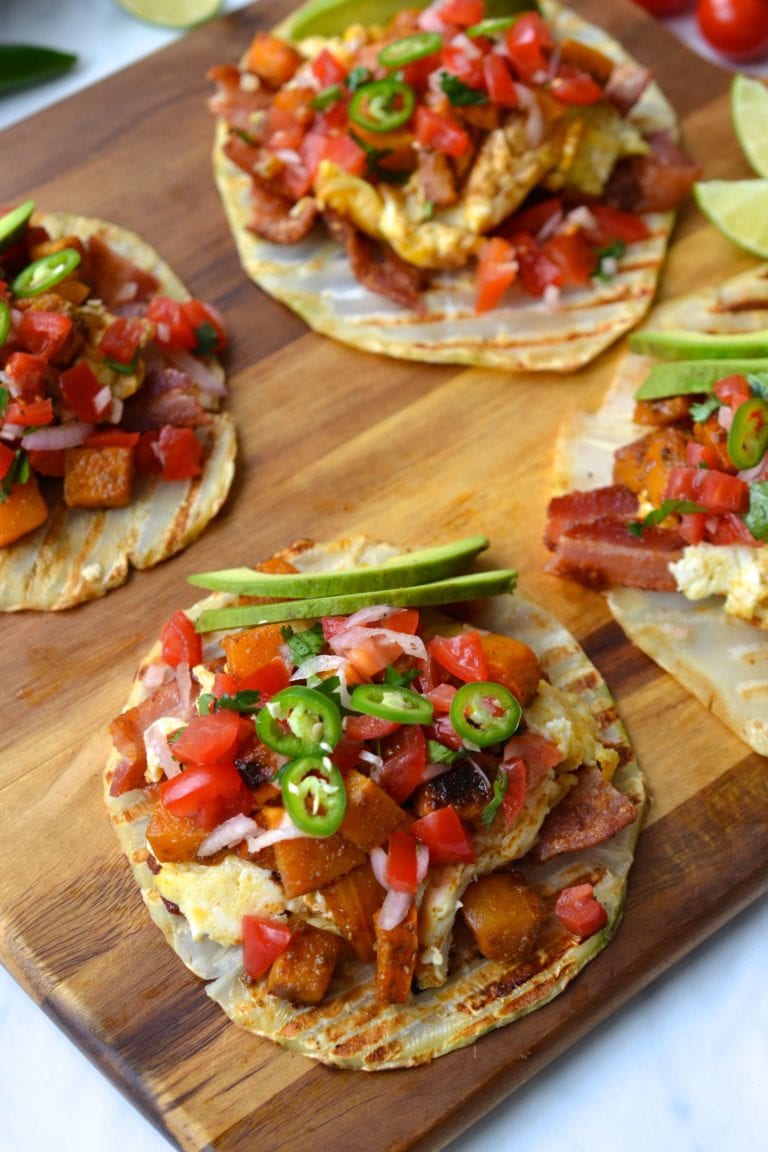 Don't feel restricted by the ingredients I've listed below, this is a great way to use up leftovers. Roasted mushrooms, chorizo sausage or even steak would be a delicious addition to them.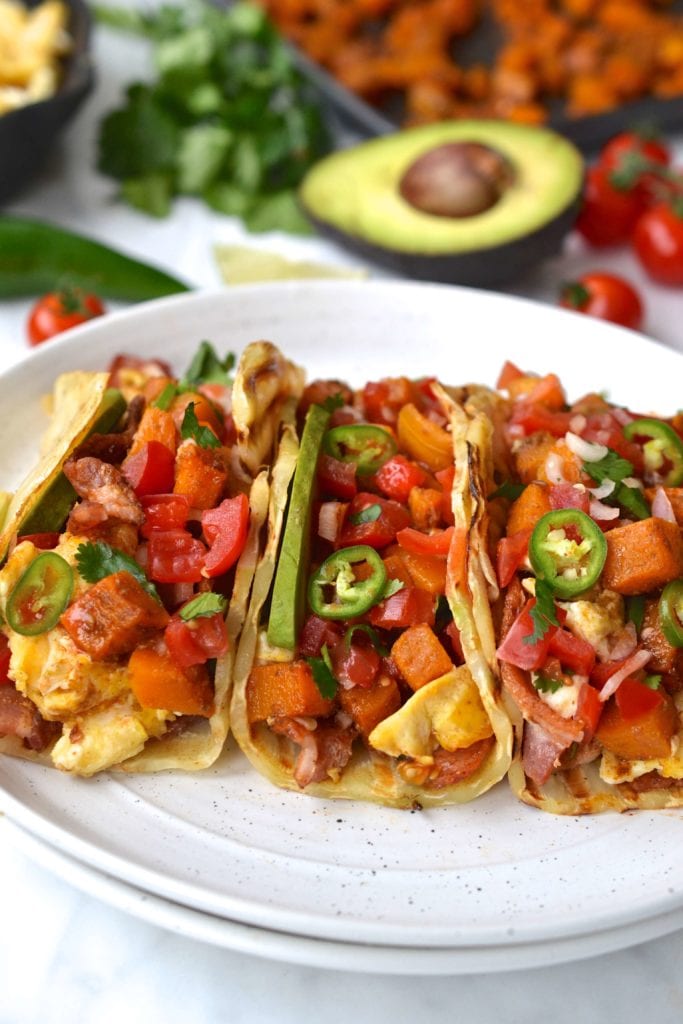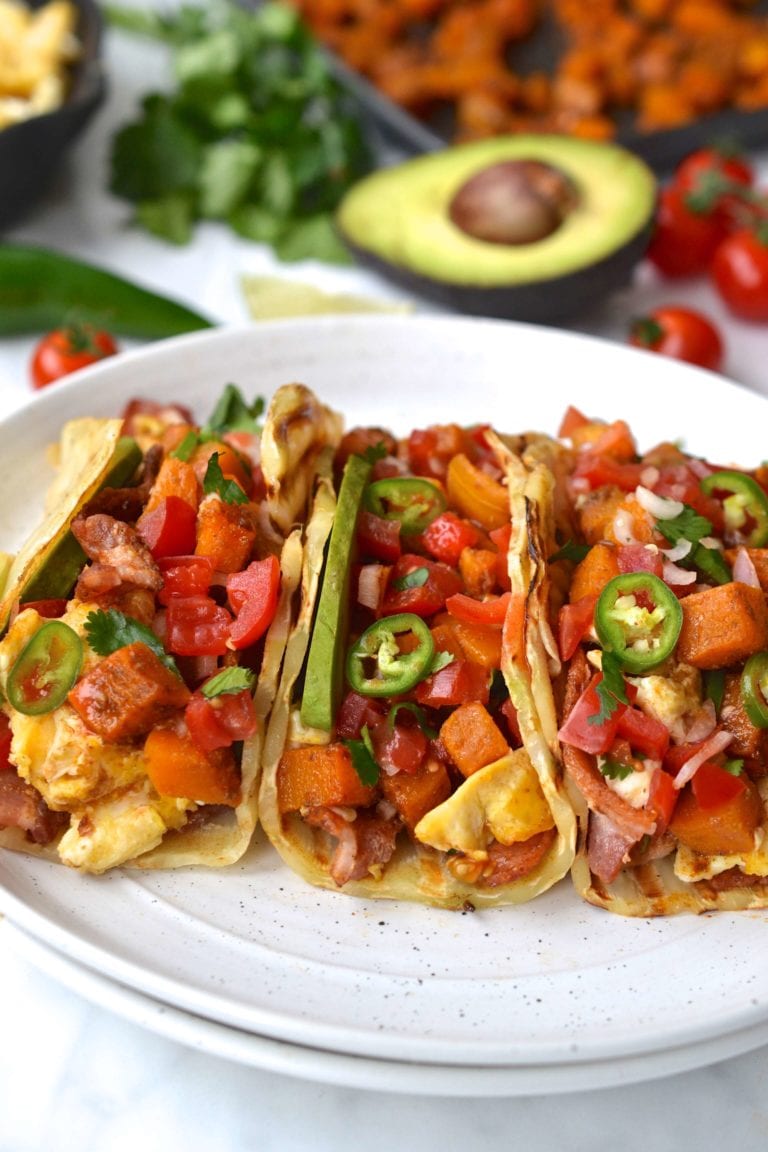 If you make this recipe let me know in the comment section below, I would love to hear what you think or take a photo and tag me (@everylastbite_) on Instagram, I love seeing your photos!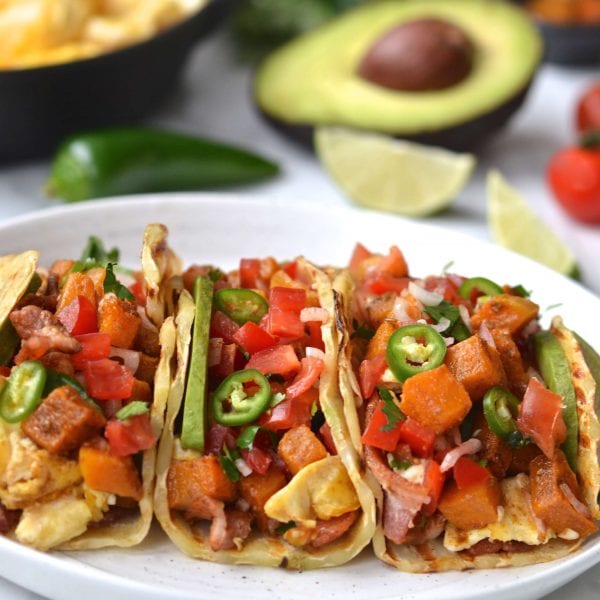 Breakfast Tacos
Ingredients
1 celery root
8 slices bacon
1 avocado
Roasted Butternut Squash
3 cups cubed butternut squash
1 tbsp olive oil
1/2 tsp smoked paprika
1/4 tsp salt
1 tsp cumin
Salsa
2 large tomatoes roughly chopped
1 jalapeno finely chopped
1/4 cup chopped cilantro
1 tbsp lime juice
1/4 tsp salt
Scrambled Eggs
4 eggs
2 tbsp almond milk (or coconut milk)
1/4 tsp salt
1/4 tsp pepper
Instructions
Preheat the oven to 200C (400F)

Place the cubed butternut squash on a baking sheet, toss with the cumin, paprika, salt and oil and bake in the oven for 20 minutes until tender.

In a skillet fry up the bacon for 5-7 minutes until crisp. Once cooked set aside on a paper towel.

To make the tortillas, cut the two ends off of the celery root and then cut off the outer peel. Using a sharp knife cut the celery root into slices that are as thin as possible. If the tortillas are still quite thick I recommend running a knife over the top of each slice to shave them down. Using a grill on medium heat, cook the tortillas for approximately 4 minutes per side until grill marks form and the tortillas are tender and pliable.

Combine all of the ingredients for the salsa in a bowl and stir until they are well mixed. Test and adjust by adding more lime juice or salt as desired. Set aside.

In a bowl whisk together the eggs and almond milk and season with salt and pepper. Melt the ghee in a non stick skillet and then pour in the eggs. Let it sit without stirring for 20 seconds before lifting and folding the eggs. Leave to rest for 10 seconds before repeating. One the eggs are softly set, remove from the heat and leave them to rest for a moment to finish cooking.

To assemble the tacos, top each tortilla with the butternut squash, 2 pieces of bacon, 2 slices of avocado and the scrambled eggs. Finish off with a spoonful of the salsa and an optional splash of hot sauce or sliced jalapeños.