Whole30 Chicken Ramen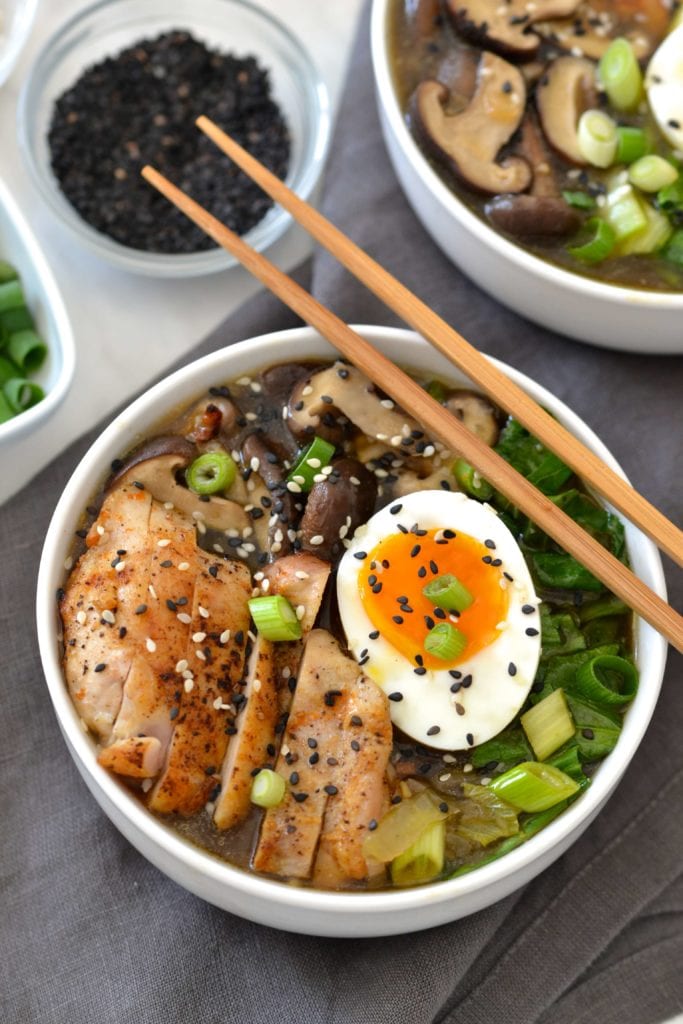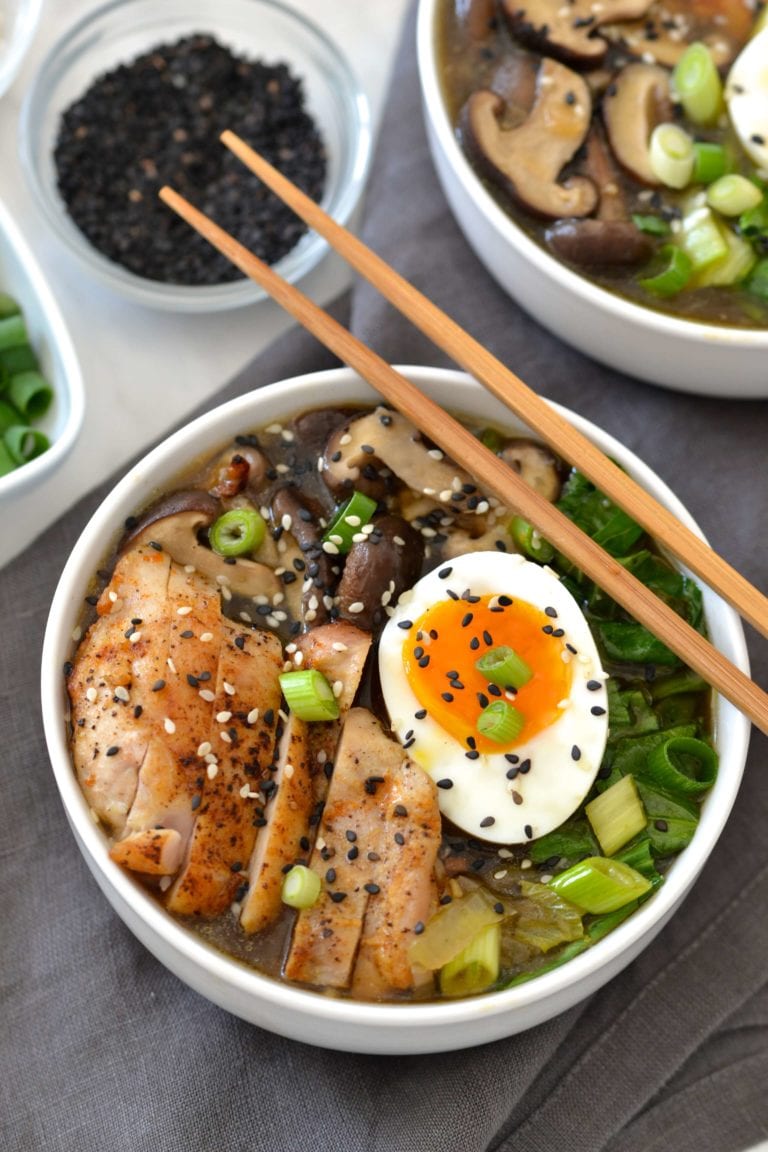 I can't resist a bowl of ramen, I honestly don't think there is anything more satisfying to enjoy on a cold day.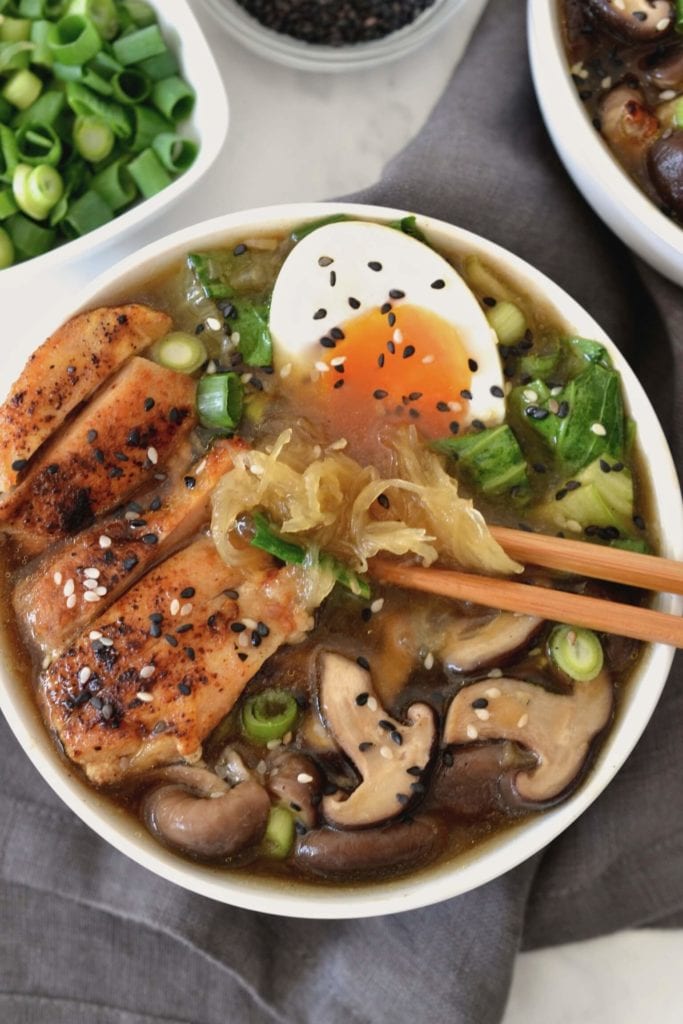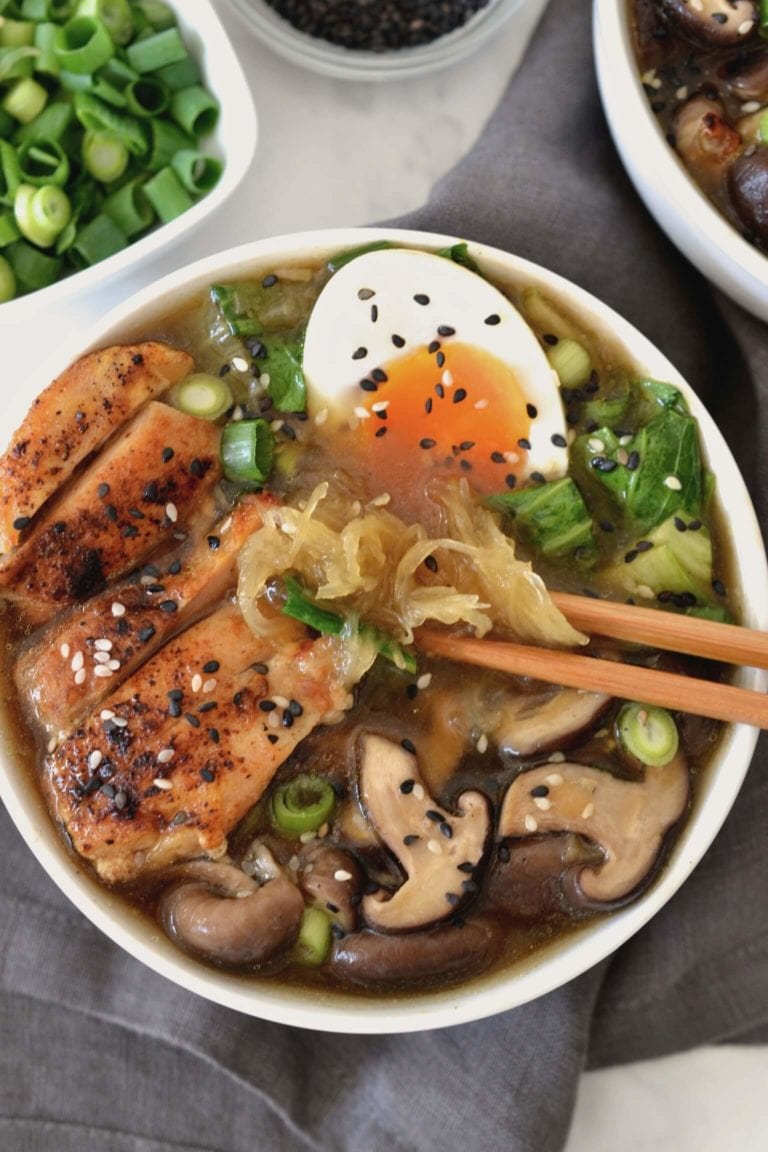 It's taken me quite a few attempts to get this recipe just right, but I am so happy with the results. The broth is UNREAL. It has an incredible depth of flavour that can be quite hard to achieve in a soup when you are relying on just Whole30 approved ingredients and no fancy asian sauces.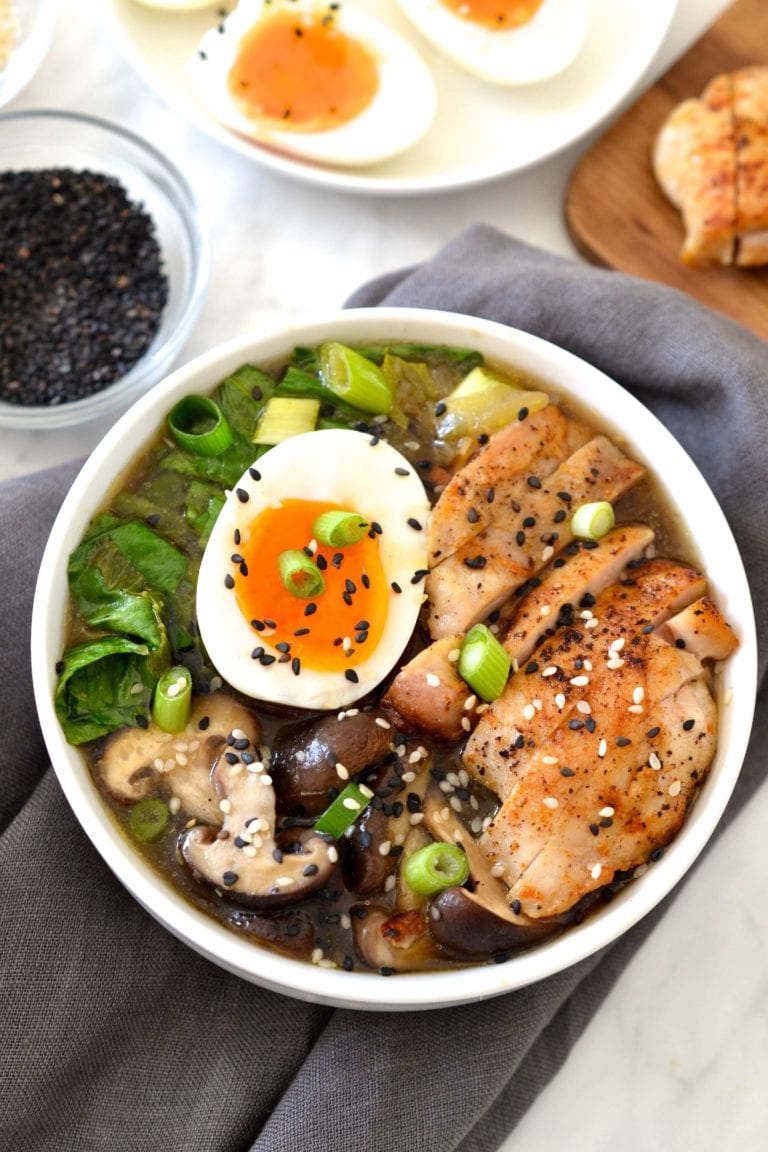 I could happily live off of bowls of just this broth, it's really that good and makes this soup so much more then just chicken soup with some asian vegetables.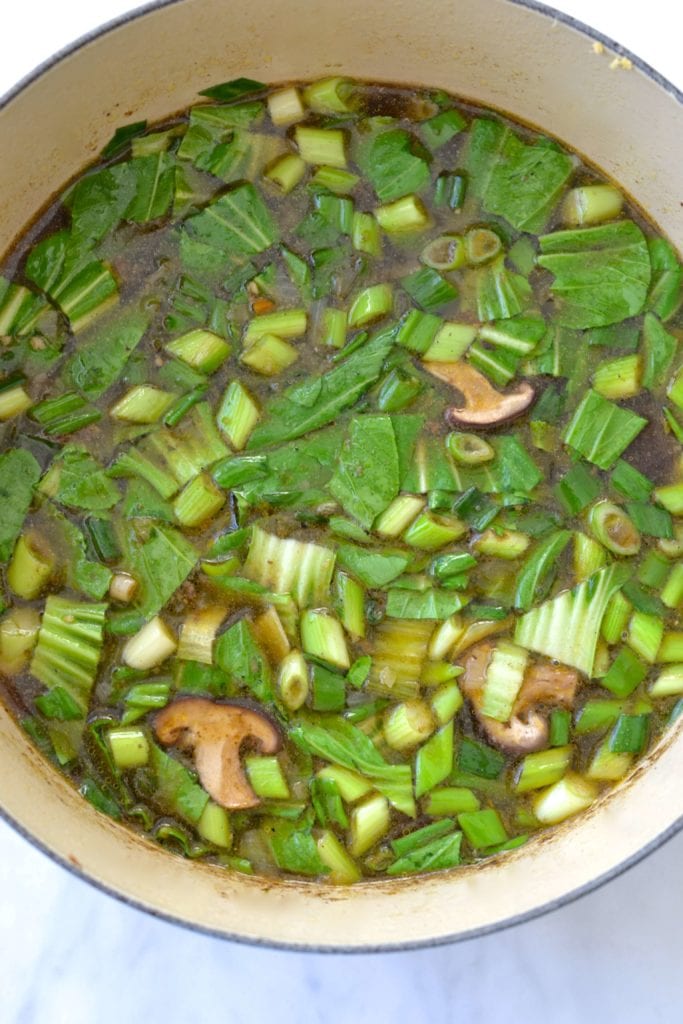 I have tried making ramen with a few different types of noodles (zucchini, daikon radish etc) and concluded that spaghetti squash is by far the best. I love how the soup really sticks to the spaghetti squash rather then sliding off like it does with zoodles. I also think that the texture and look of spaghetti squash most closely resembles traditional ramen noodles.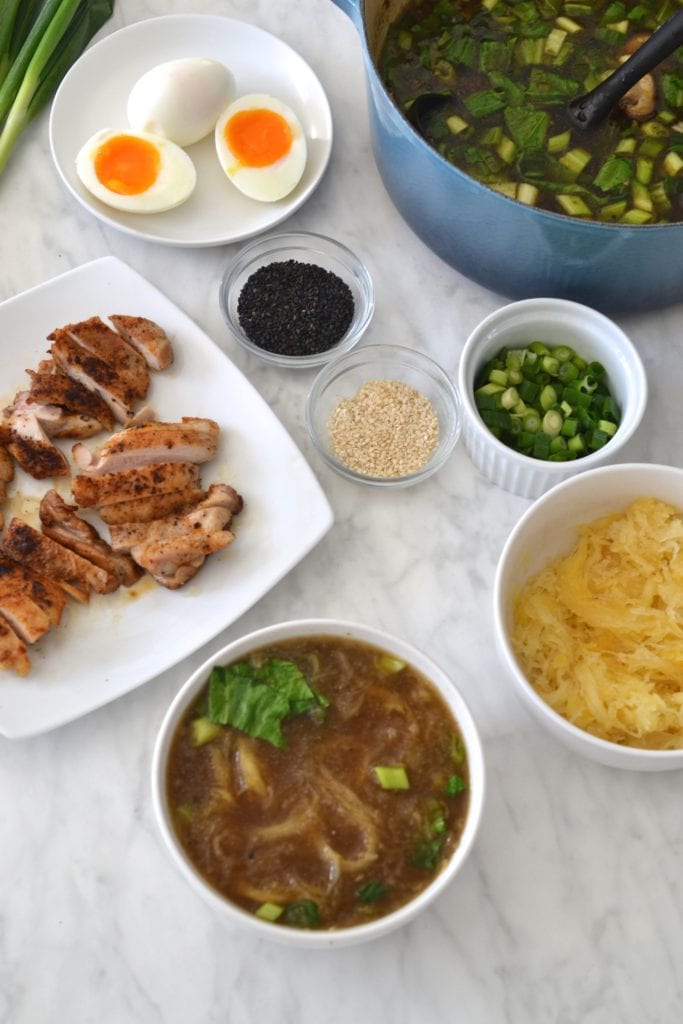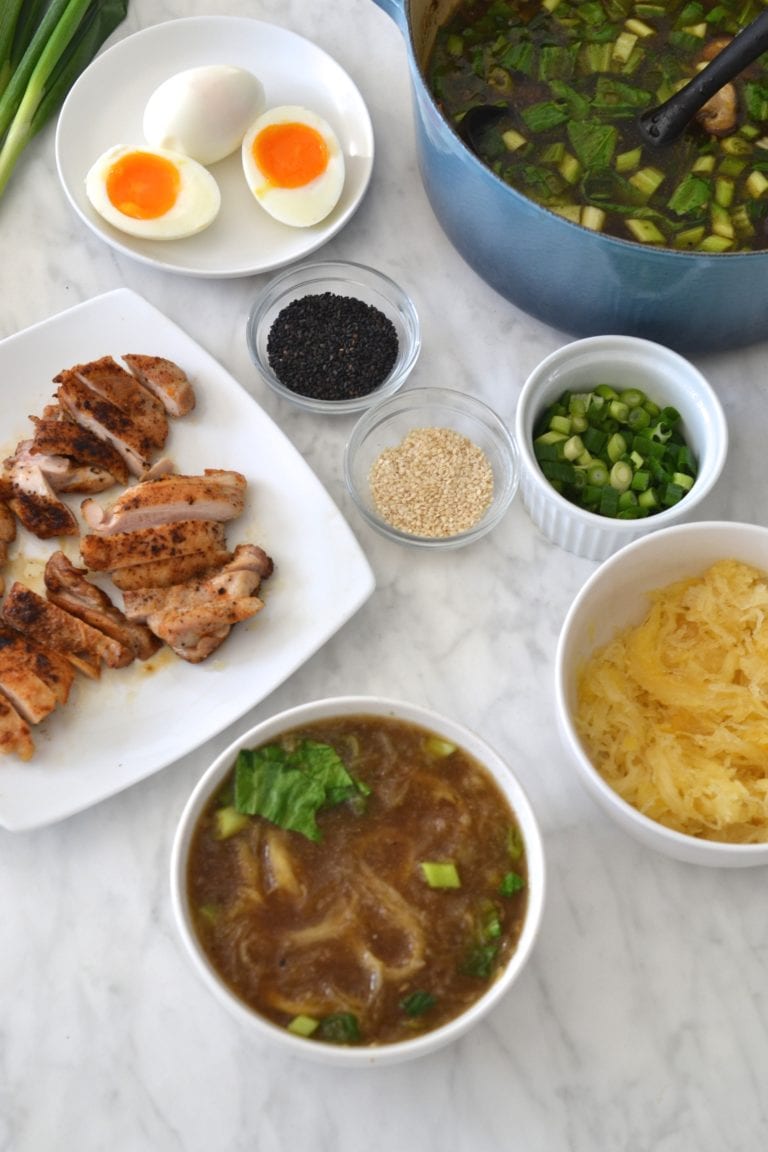 To this ramen I also added sliced chicken thighs which have been seasoned and then quickly seared to form a nice crust on top. You could alternatively use chicken breasts but I like how much quicker thighs cook.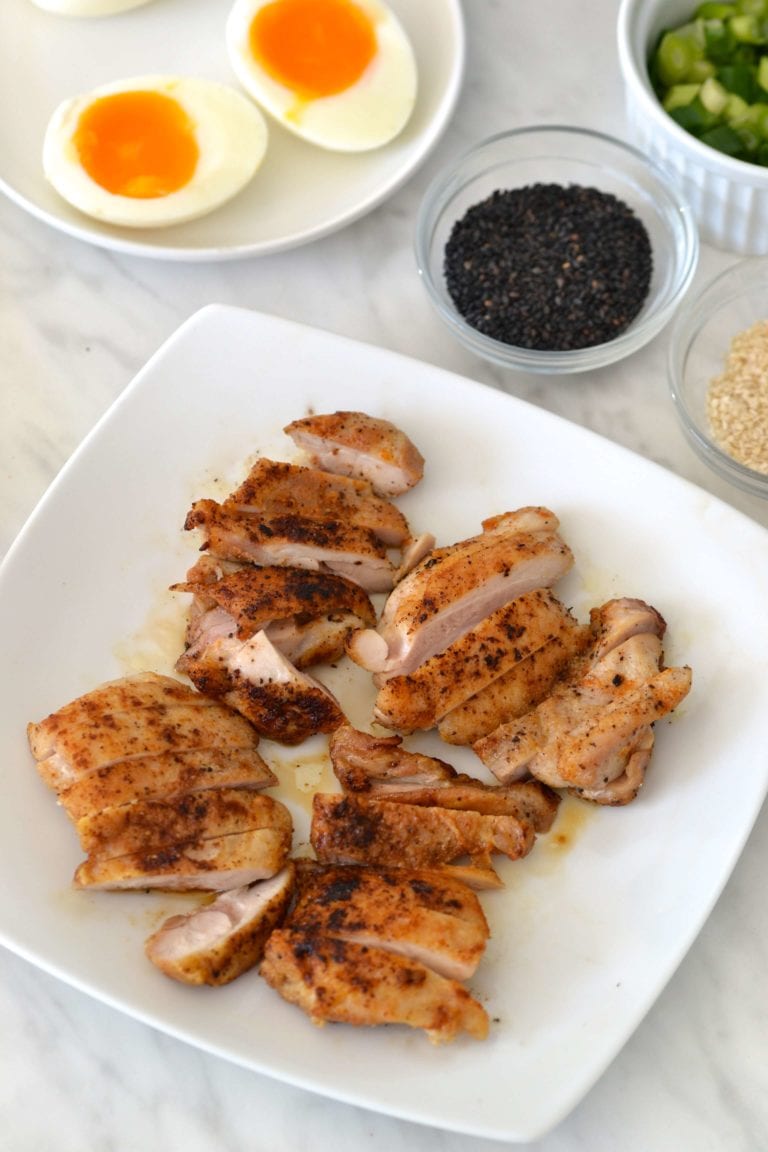 I am all about the make ahead soups, and this ramen is no expection. You could prep a big batch of this soup and it will last 3-4 days in the fridge, you will just need to cook the egg before eating.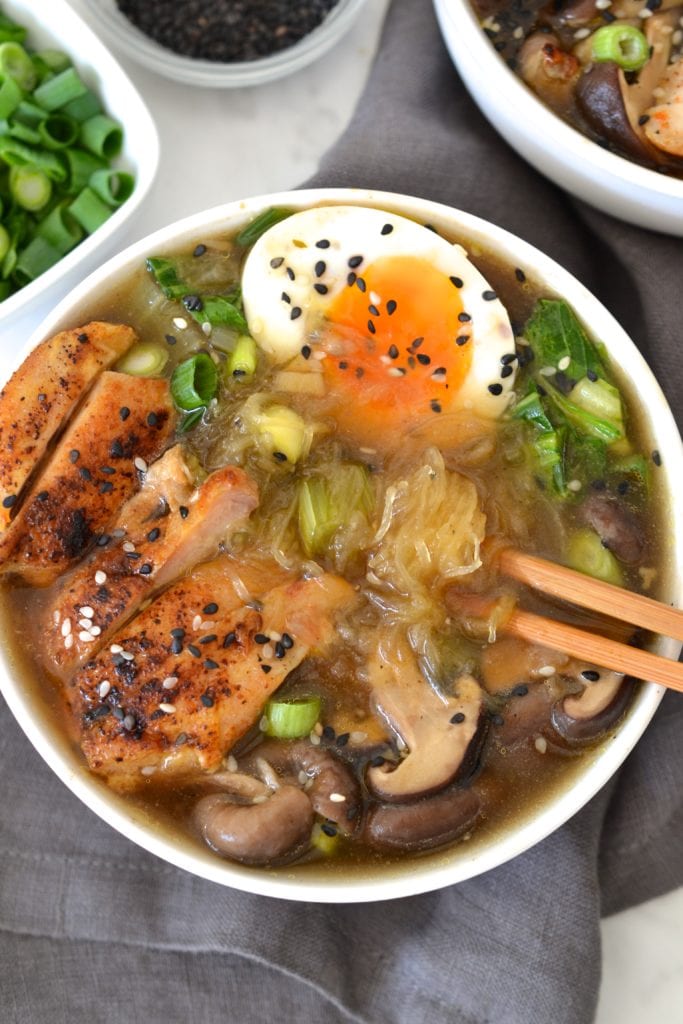 If you make this recipe let me know in the comment section below, I would love to hear what you think or take a photo and tag me (@everylastbite_) on Instagram, I love seeing your photos!
[embedyt] https://www.youtube.com/watch?v=DgLQCk0-8O0[/embedyt]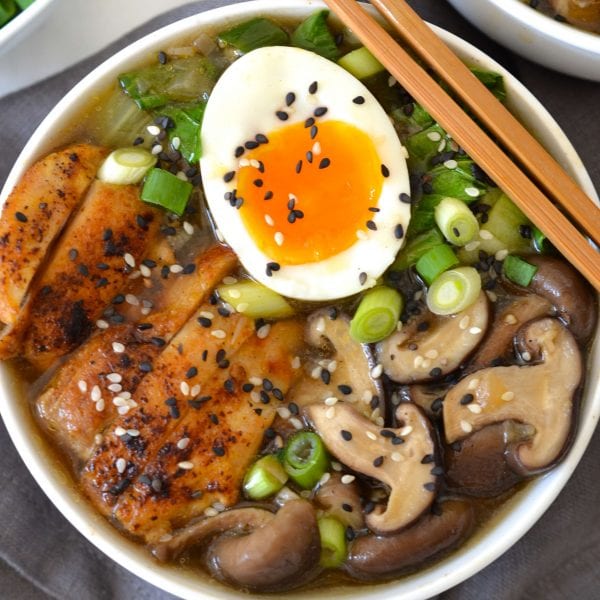 Whole30 Chicken Ramen
Ingredients
1 medium spaghetti squash
4 boneless skinless chicken thighs
1 tbsp olive oil
1/2 tsp garlic powder
1/4 tsp chili powder
1/4 tsp salt
1/2 tsp pepper
1 onion finely diced
3 cloves garlic crushed
2 tbsp ginger finely chopped
1/4 cup coconut aminos
2 tbsp fish sauce
1/2 tsp Chinese 5 spice
6 cups chicken broth
125 grams shiitake mushrooms
2 bok choy (or 2 cups spinach)
1/2 cup chopped scallions
4 soft boiled eggs (I cook them for 7mins)
2 tsp sesame seeds
Instructions
Preheat the oven to 210 degrees Celsius (425 degrees Fahrenheit). Using a sharp knife cut the spaghetti squash in half width wise, scoop out the seeds, place cut side down on a baking sheet & bake for 40 mins. Allow to cool slightly before pulling the squash into strands using a fork.

In a large pot heat the olive oil on medium high heat. Season the chicken thighs on both sides with the garlic & chilli powder, salt & pepper and then cook them for 8 mins until cooked through. Slice it into pieces and then set aside on a plate.

Add the onion, garlic and ginger to the pot and cook for about 4 minutes until the onion begins to soften before adding in the coconut aminos, fish sauce, Chinese 5 spice and chicken broth and bring to a boil.

Roughly chop the bok choy and separate the leaves from the thicker base. Slice the shiitake mushrooms so they are all about equal in size and then once the broth is boiling, add in the mushrooms and let them cook for about 5 mins until they have softened.

Add in the thicker part of the bok choy and let cook for 30 seconds before adding in the leaves of the bok choy and the scallions and cook for another 30 seconds before serving.

To assemble the bowl place a large handful of spaghetti squash at the bottom of each bowl before adding in the broth and veggies. Finally place the sliced chicken and halved soft boiled eggs on top and sprinkle with sesame seeds before serving.