Sundried Tomato Crusted Halibut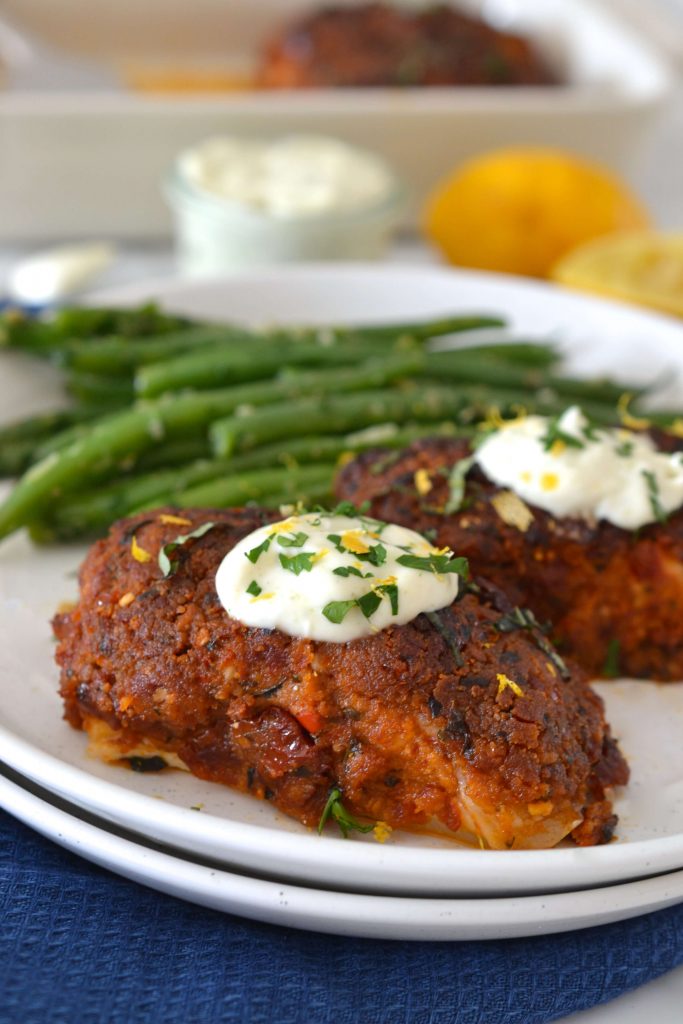 Truthfully white fish is something that I really struggle to cook. My go to way to cook it is with slices of lemon, garlic and a few fresh herbs, with although simple, is quite boring.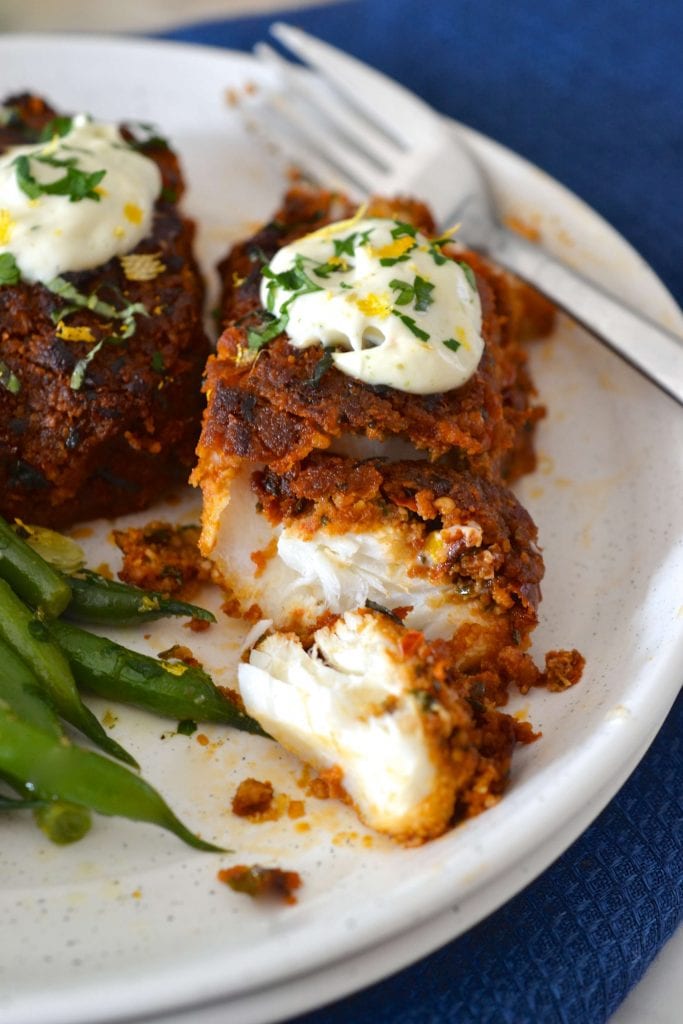 Enter this Sundried Tomato Crusted Halibut, not only is it quick and easy to make (under 20 minutes!) it's also absolutely packed with flavour.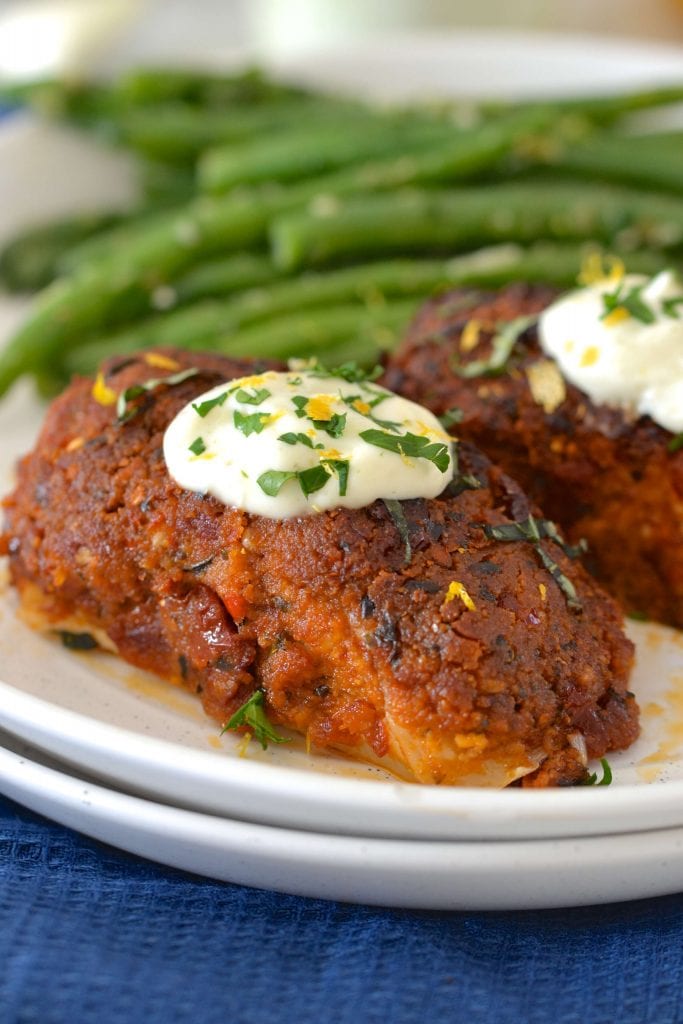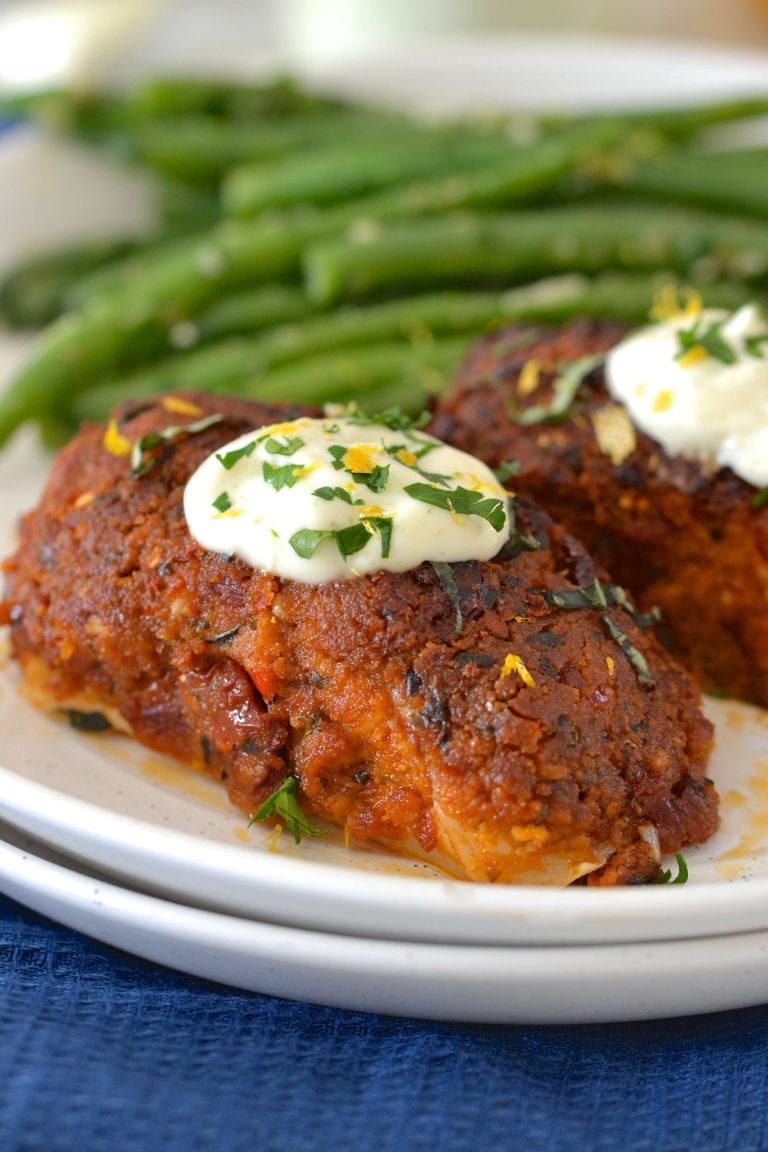 The coating is made in just minutes by tossing sundried tomatoes, basil, chili and garlic in a food processor and blending into a thick paste. You then add in lemon, balsamic and almond flour to give the coating a crumbly texture.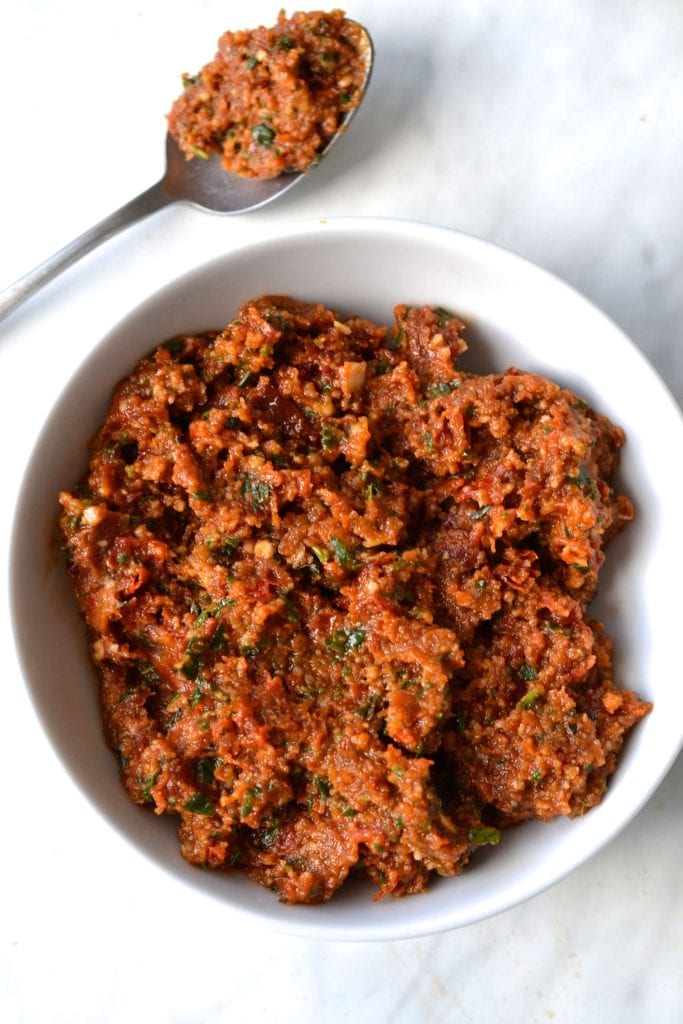 I think you are really going to love the flavours in this dish. The coating can be made up to 3 days in advance and can really be used on anything from white fish to chicken or steak.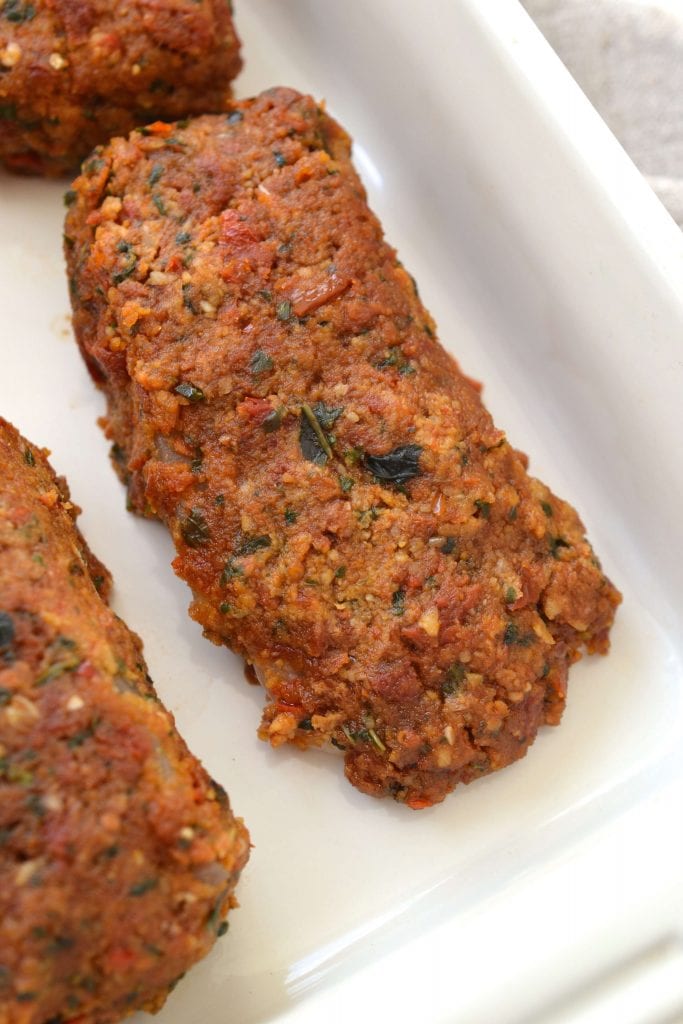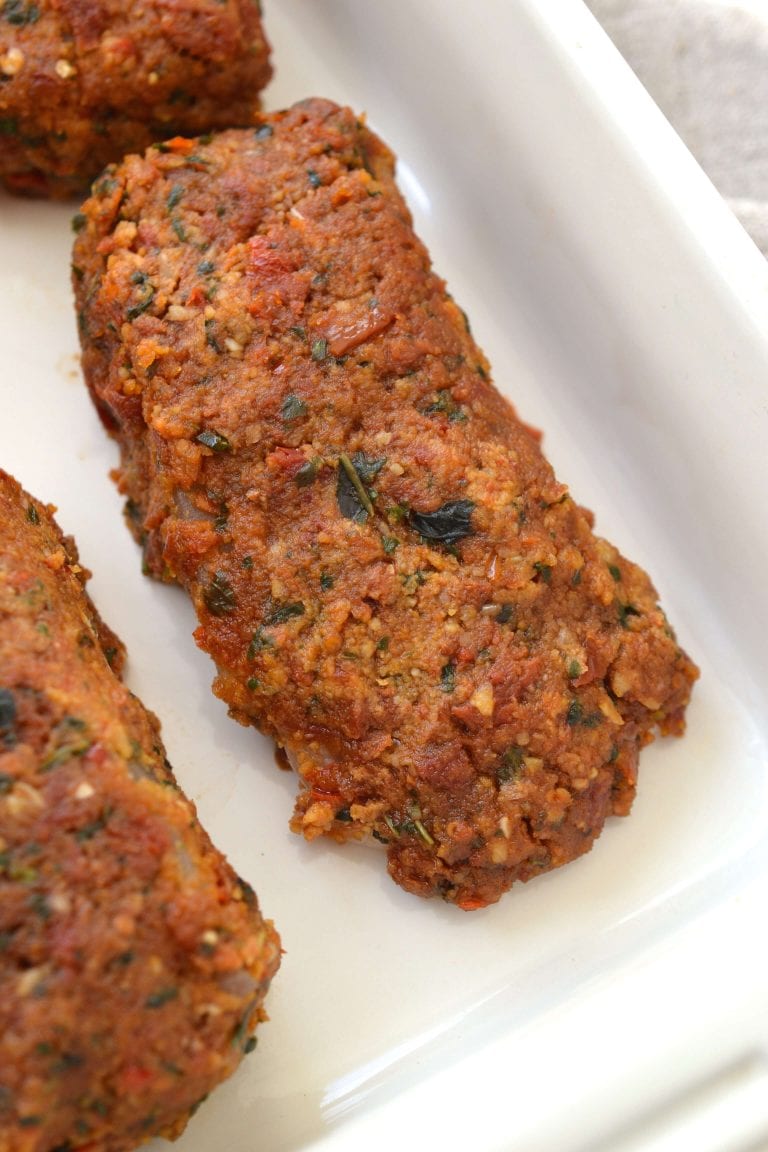 I like using halibut for this recipe but cod, flounder, turbot or even seabass would also work well.
This fish is fantastic on its own, but if you are looking for a condiment to serve alongside, this tartar sauce works really well with it.
If you make this recipe let me know in the comment section below, I would love to hear what you think or take a photo and tag me (@everylastbite_) on Instagram, I love seeing your photos!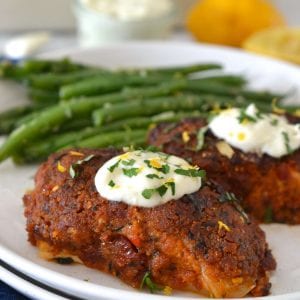 Sundried Tomato Crusted Halibut
Ingredients
1/3 cup roughly chopped sundried tomatoes
1/2 cup loosely packed fresh basil
1 red chili
1 1/2 tsp lemon zest
1 tbsp balsamic vinegar
2 cloves garlic
1 tbsp lemon juice
1/4 cup almond flour
1 tbsp olive oil
1/4 tsp salt
1/4 tsp pepper
4 halibut fillets (approx 1 1/4lbs)
1 tbsp chopped parsley
tartar sauce
Instructions
Preheat the oven to 200C (400F)

In a food processor combine the sundried tomatoes, basil, chili, lemon zest and juice, vinegar and garlic and pulse until its blended into a thick paste.

Add the almond flour and olive oil into the food processor and blend for 10 seconds until completely mixed in.

Place the halibut in a baking dish and season the fillets with salt and pepper. Spoon the sundried tomato mixture onto the halibut and use your fingers to press the paste all over the fish so that its completely coated.

Bake the fish for 12 minutes until the fish flakes with a fork. Sprinkle with fresh chopped parsley before serving. This dish is delicious with tartar sauce.