Asian Broccoli Salad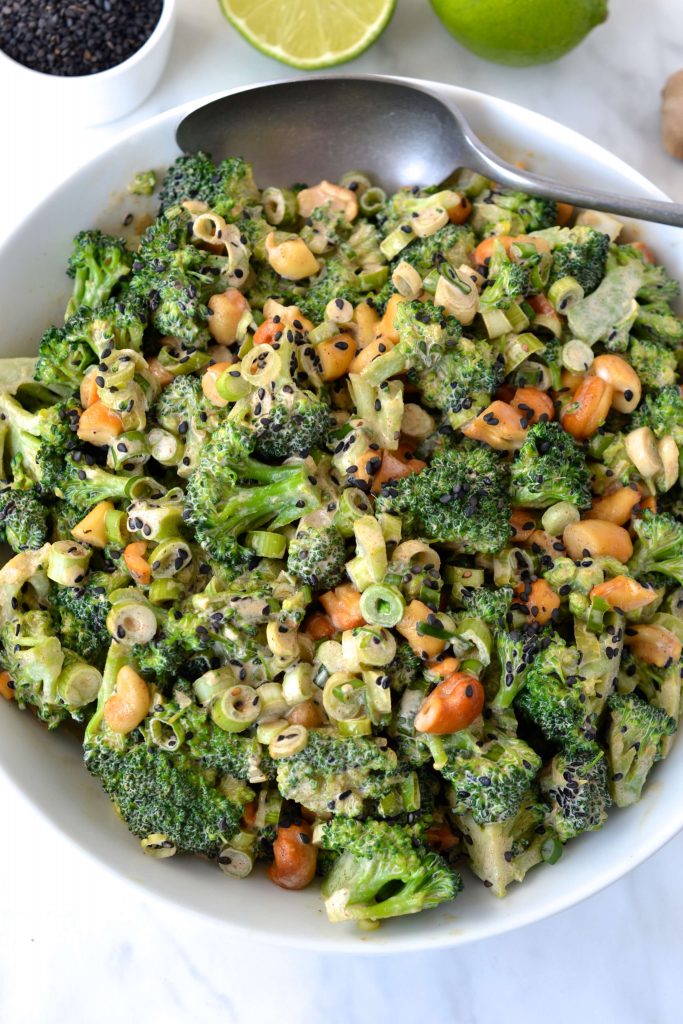 I have to admit that broccoli salad is generally not my thing. I've found that broccoli salad generally falls into two categories, either raw and a little too healthy tasting, or smothered in cheese, mayonnaise and bacon to try and disguise the fact that it's actually broccoli.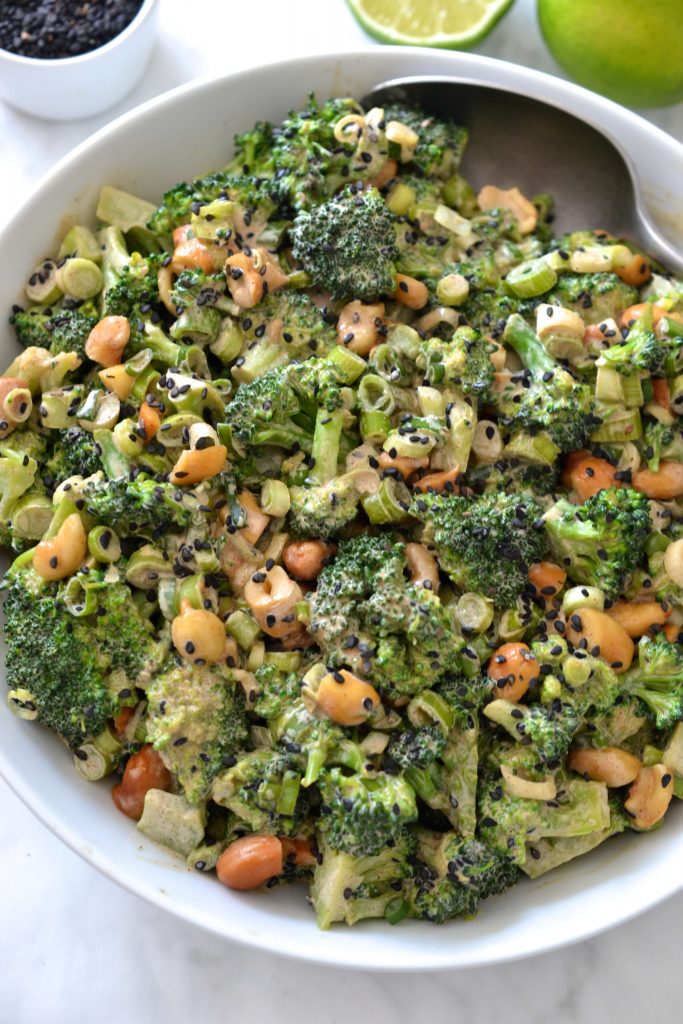 Enter my new favourite salad. I honestly can't get enough of this, which is saying a lot considering the main ingredient is broccoli.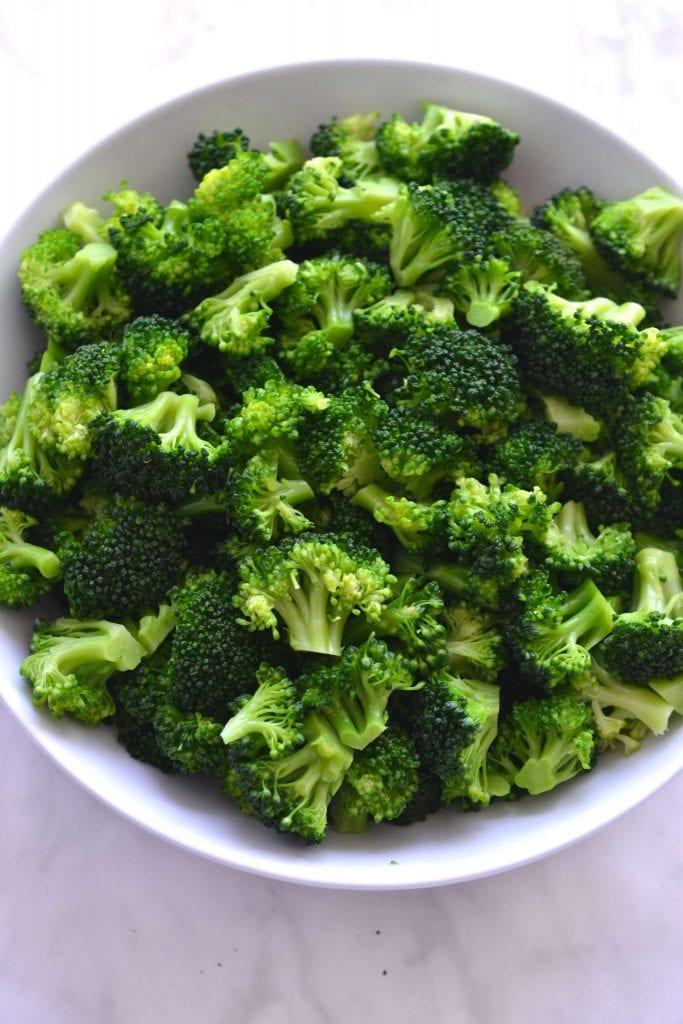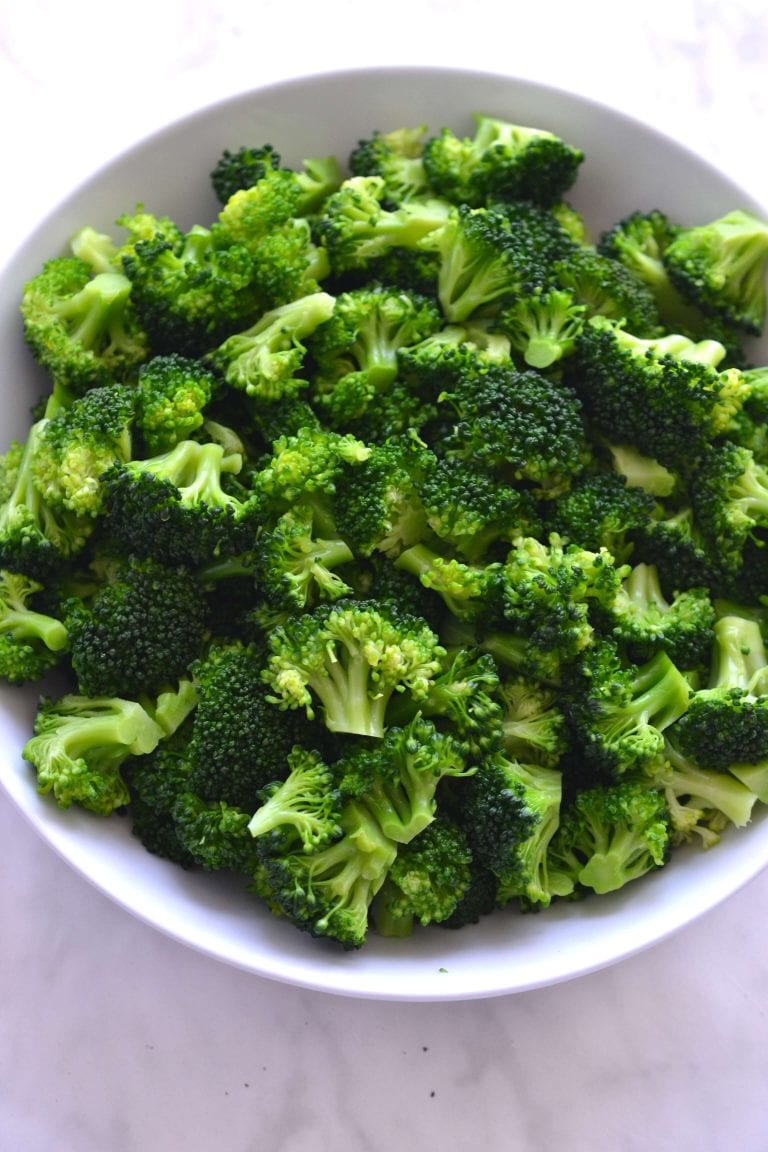 The broccoli is cooked for just 90 seconds so that it loses its raw crunch and becomes slightly tender. The florets are then tossed in a deliciously creamy Asian dressing. I love that the broccoli florets absorb some of the dressing, make each bite extra flavourful.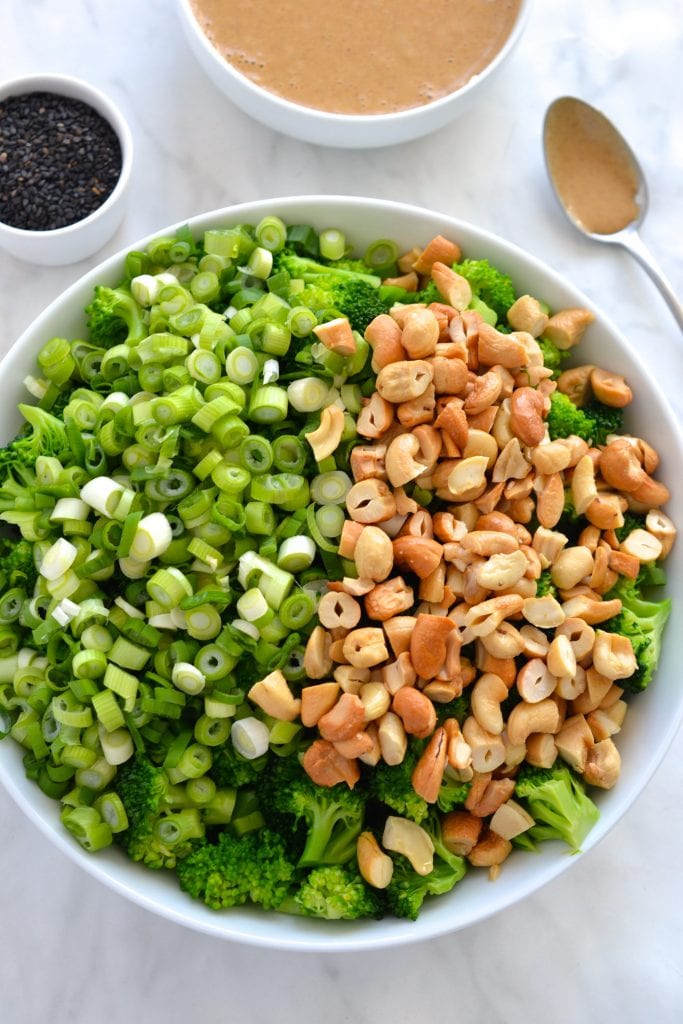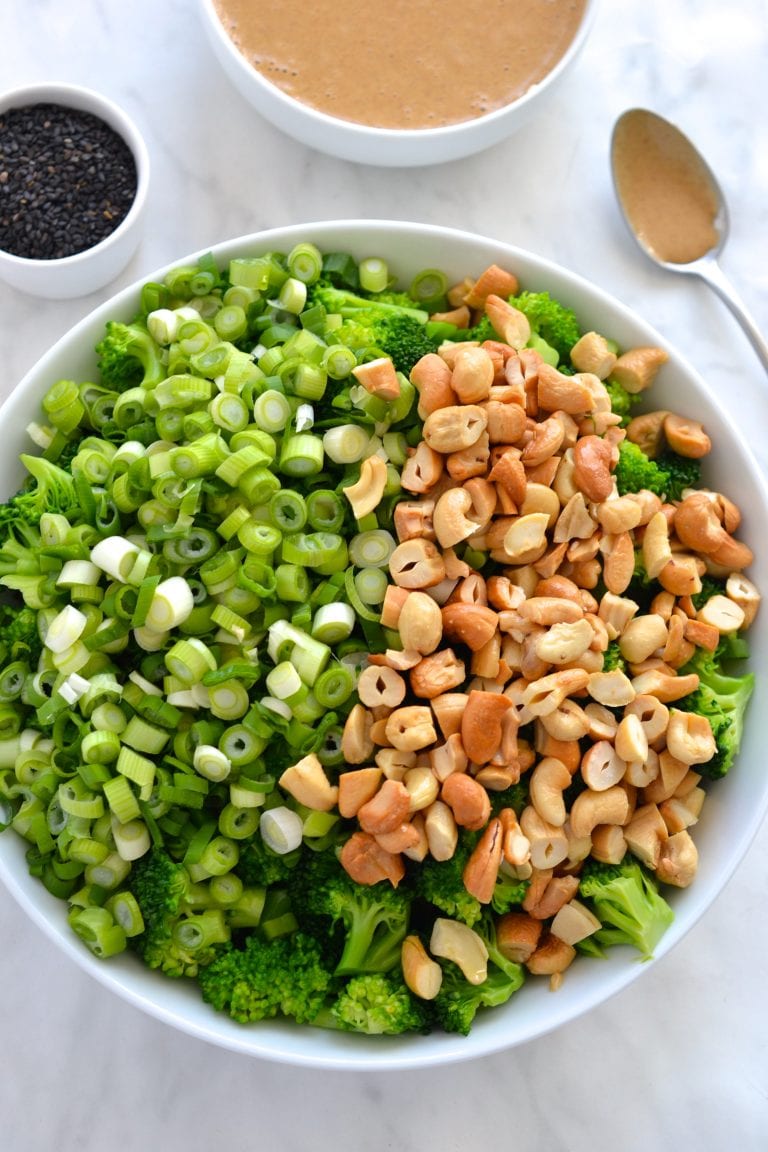 I kept the other ingredients in the salad very simple. There are sliced scallions to add a sharp kick of fresh flavour, toasted cashews for a bit of texture and crunch and sesame seeds. Don't feel restricted by the ingredients I've included, you could always add in bell peppers, cucumber or shredded carrot.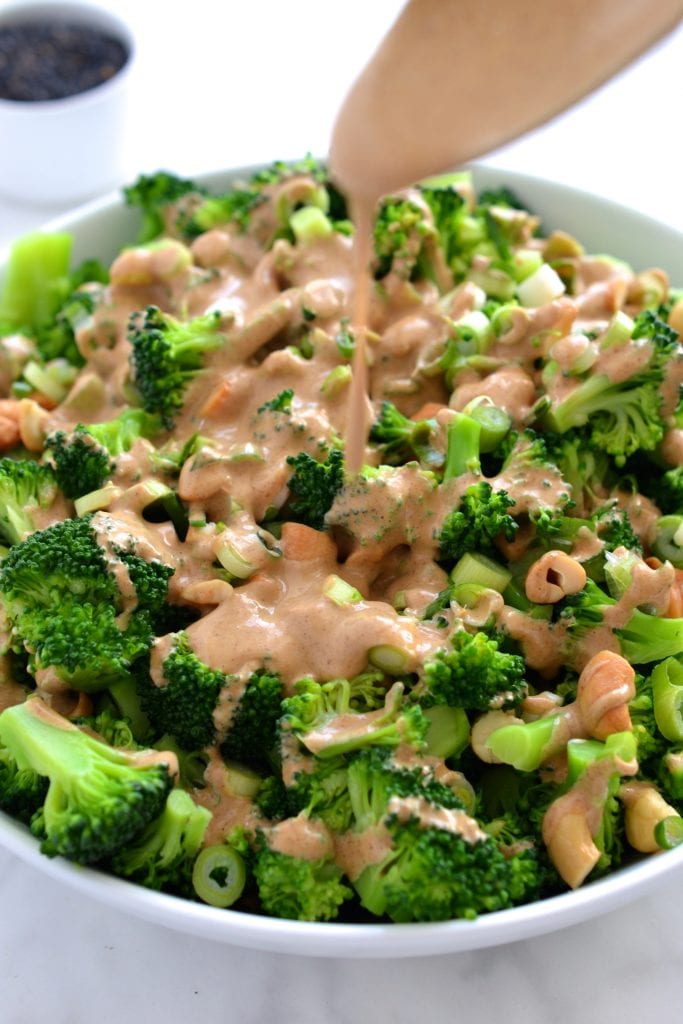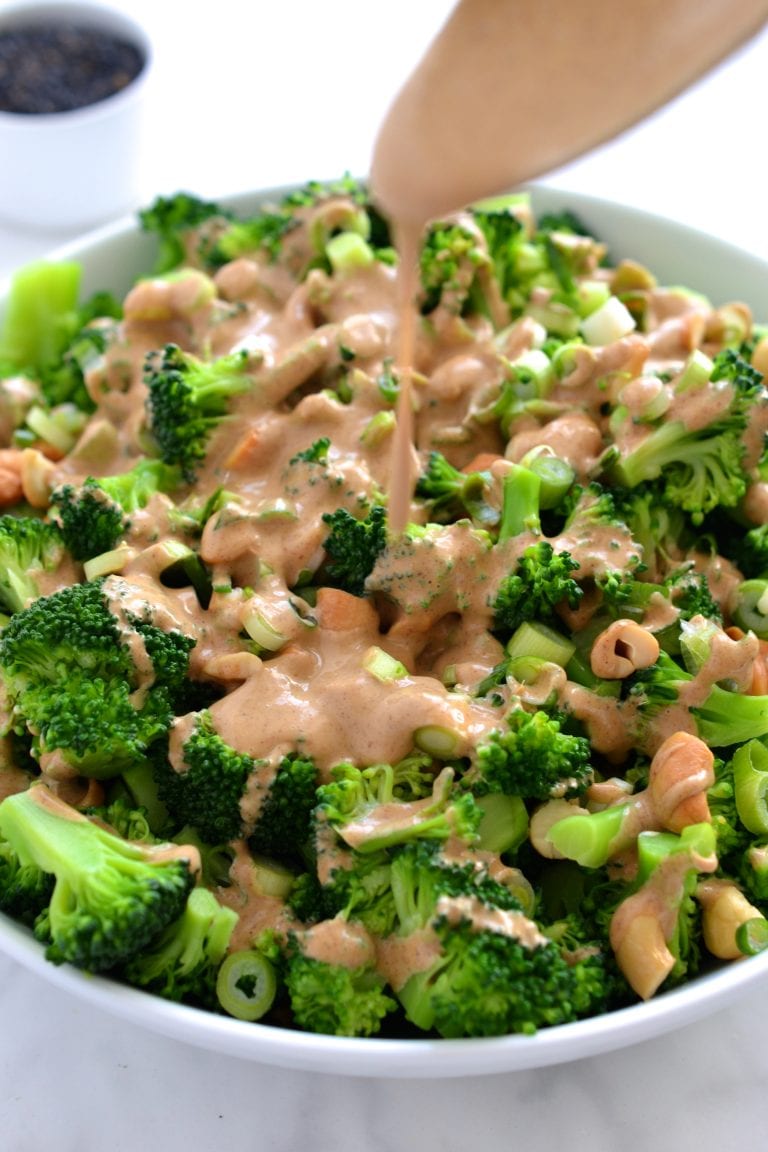 You can cook the broccoli and make the dressing up to 2 days in advance and then toss it all together right before serving. Leftovers are also great for up to 2 days in the fridge.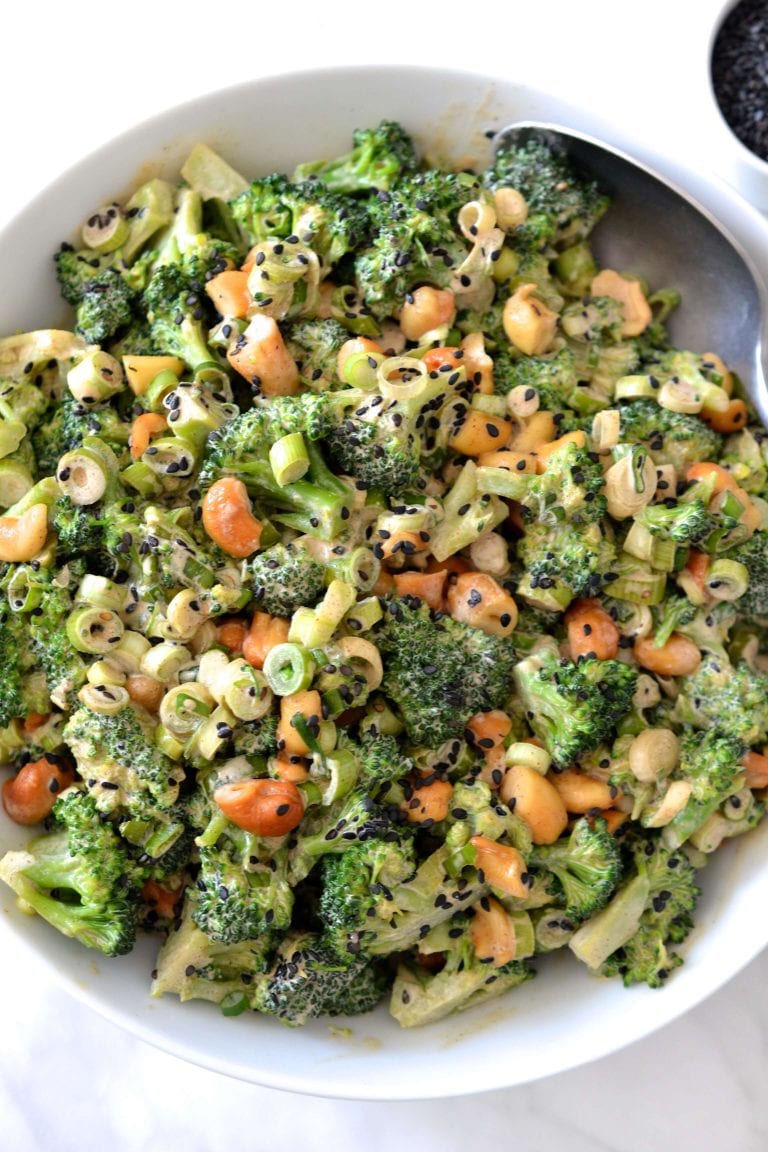 If you make this recipe let me know in the comment section below, I would love to hear what you think or take a photo and tag me (@everylastbite_) on Instagram, I love seeing your photos!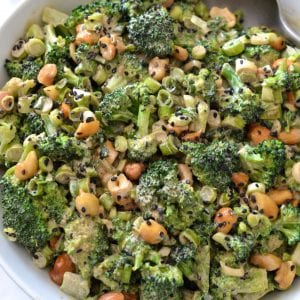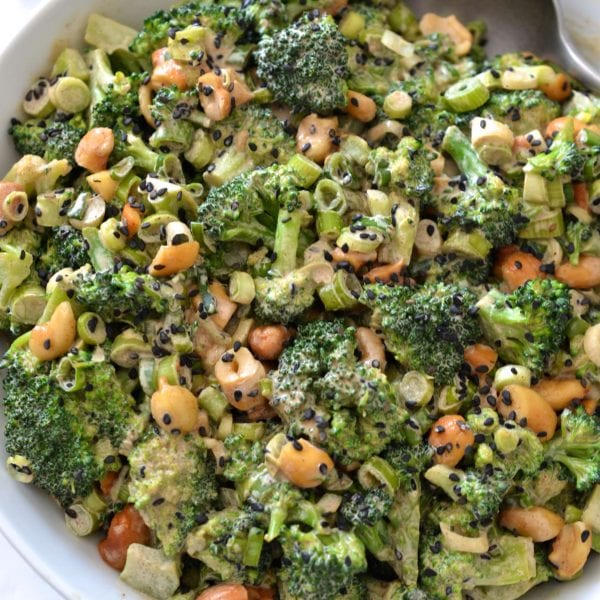 Asian Broccoli Salad
Ingredients
2 heads broccoli
1/2 cup chopped scallions
1/3 cup toasted salted cashews
2 tbsp sesame seeds
Asian Dressing
1/4 cup almond butter (or cashew butter)
1 clove garlic
1 inch ginger root (peeled)
1 medjool date soaked in boiling water for 10 mins
2 tbsp lime juice
2 tbsp sesame oil
3 tbsp coconut aminos
Instructions
Bring a large pot of water to a boil. While you are waiting for it to boil cut the two heads of broccoli into small bite sized florets

Once the water is boiling, add in the broccoli and leave to cook for exactly 1 minute (not longer, you don't want them to be mushy!). After 1 minute remove the broccoli and place them in a bowl filled with ice and water. Once the broccoli is cool drain and place in a large bowl.

In a blender or nutribullet container combine all of the ingredients for the dressing and blend until completely smooth

In a bowl combine the broccoli florets, cashews, scallions, sesame seeds and toss in the dressing. Serve!