Spicy Fish Taco Bowl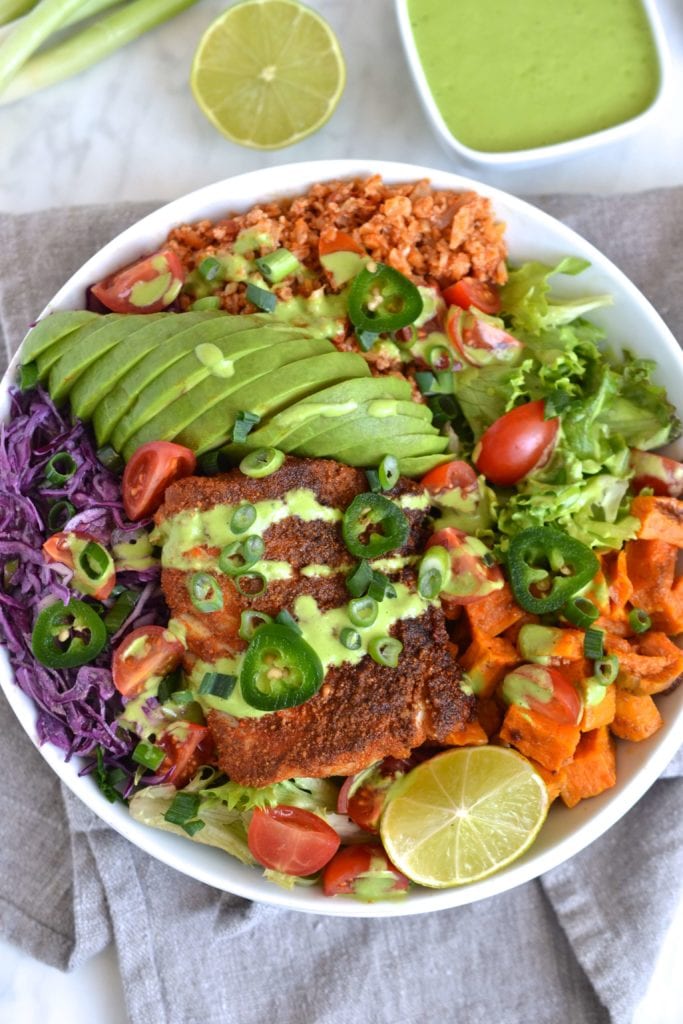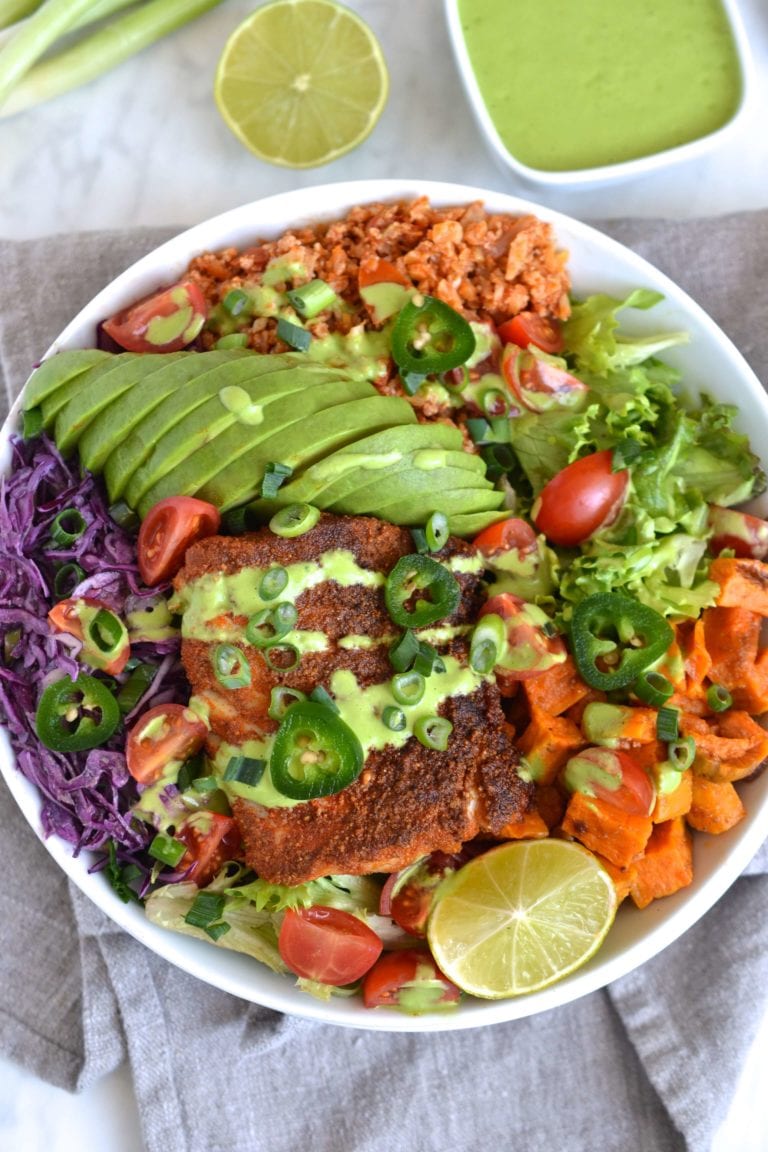 As much as I love tacos, when you are hungry and looking for a big satisfying Mexican meal, it's hard to beat a taco bowl packed with food.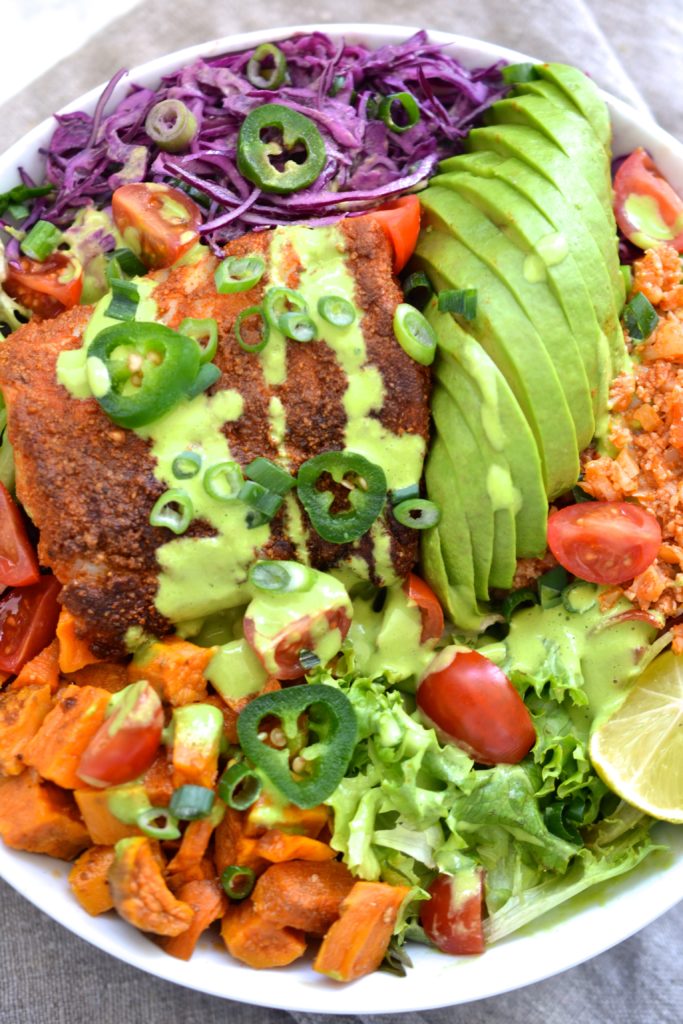 I spontaneously made this on a Whole30in30 on instagram a few weeks ago, and received so many messages asking for a recipe that I knew I had to get one posted asap.
Truthfully there isn't anything new in this recipe and its actually just portions of 3 recipes on the site all combined into one dish.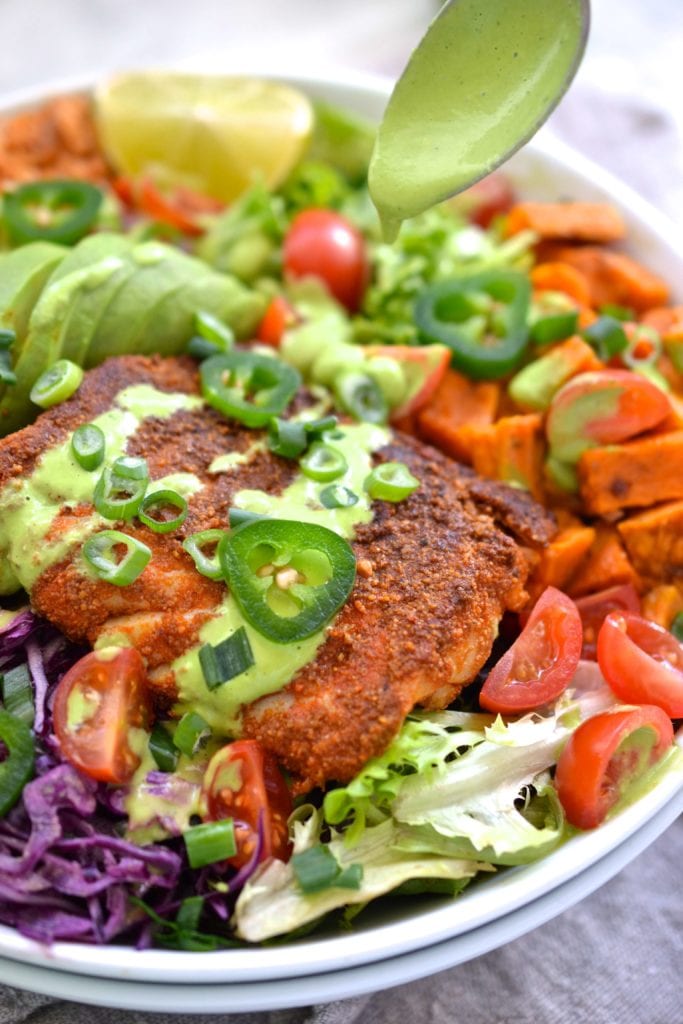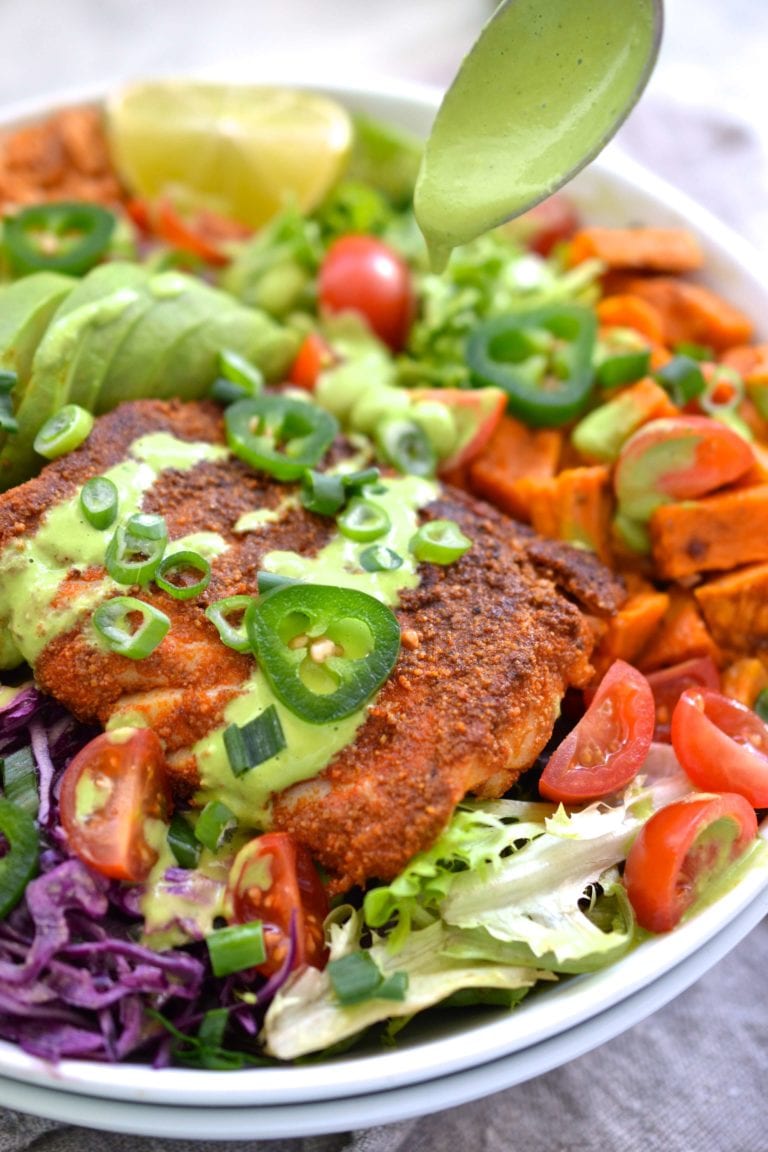 The spicy cubed butternut squash came from my Mexican Breakfast Hash recipe and help to add substance to the dish. They are tossed in a simple cumin and paprika mixture and based for 20 minutes in the oven until golden and tender.
The cauliflower rice is my Mexican Cauliflower Rice recipe and is one of my favourite quick and easy staples that I love eating when I'm in need of a quick weeknight dinner. The cauliflower is cooked in a blend of spices, tomatoes and onions which really help transform the dish beyond just a boring bowl of cauliflower rice.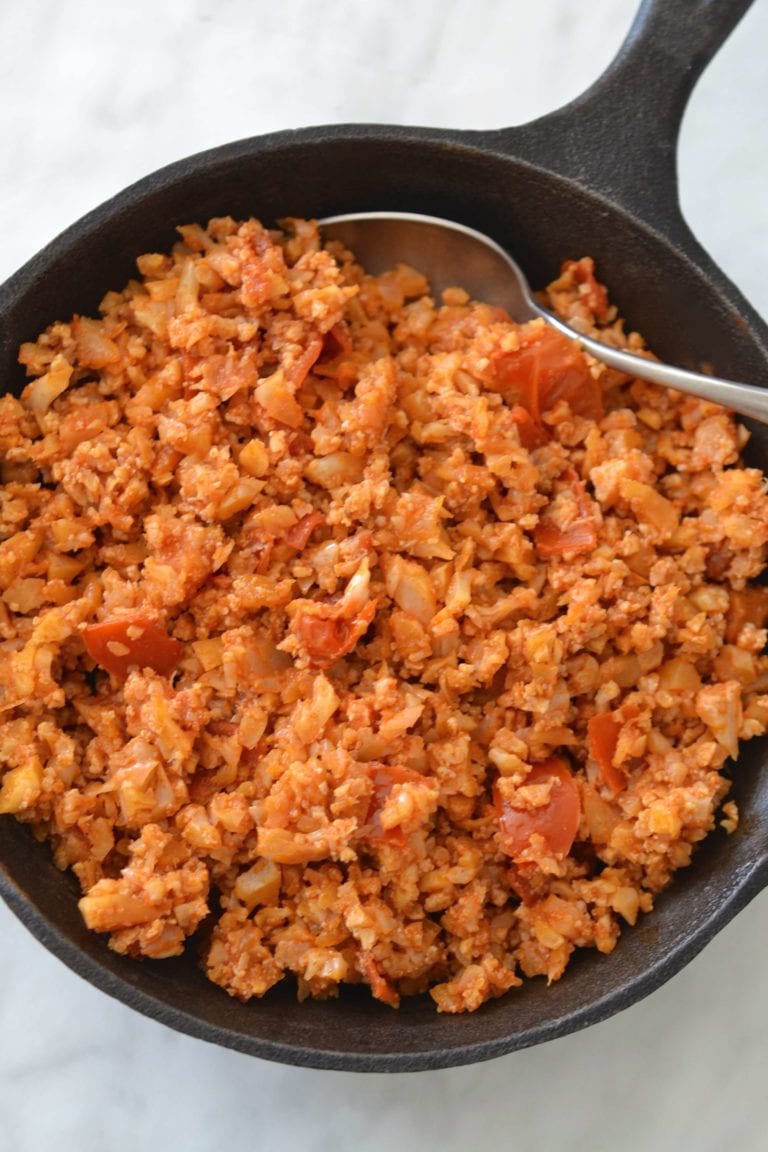 The cilantro and lime sauce for this recipe is used both as a dressing for the coleslaw, and a sauce to drizzle overtop. This sauce will last for up to 5 days in the fridge and is great to drizzle over chicken or veggies or any other Mexican inspired dish.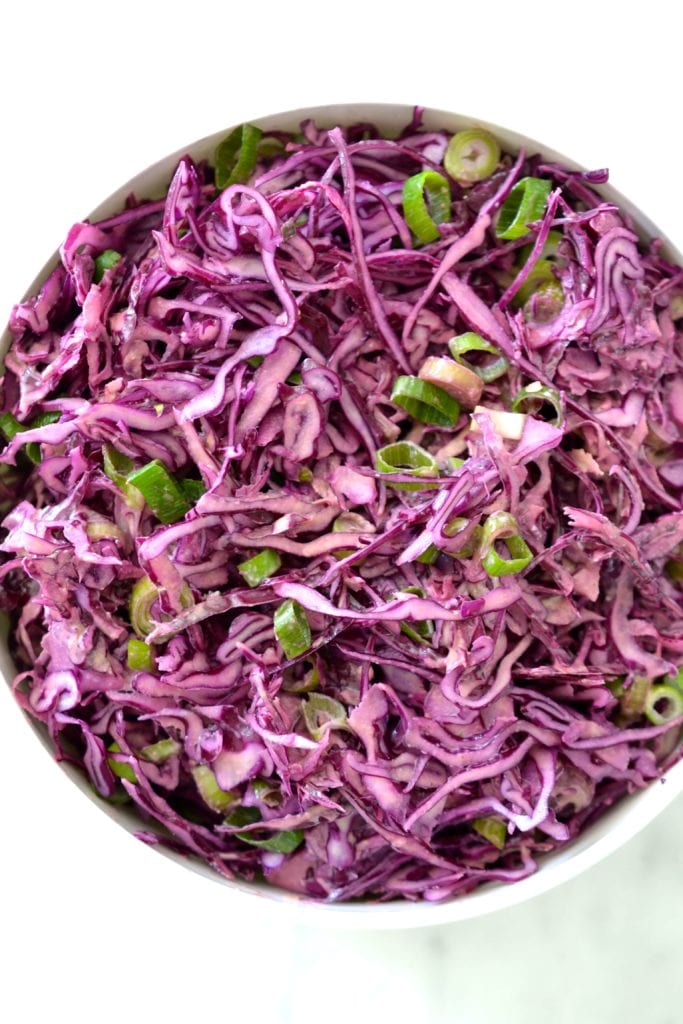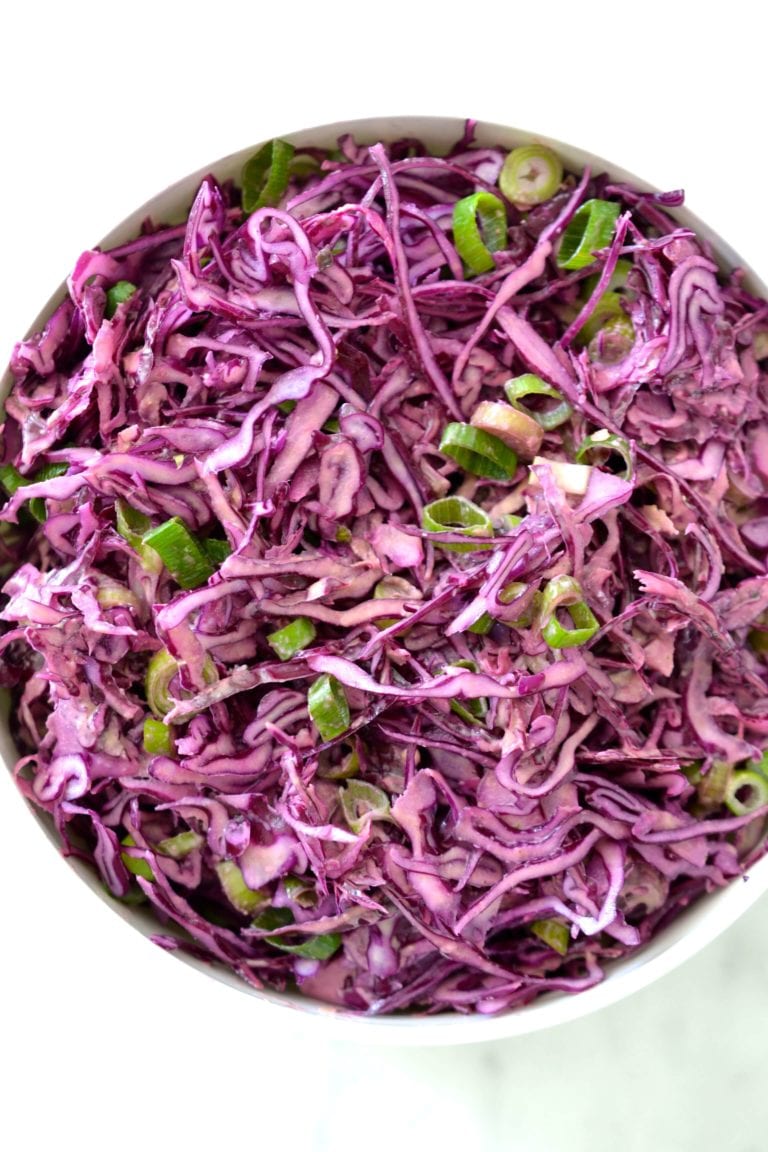 The fish couldn't be easier to make. It's dredged in a cumin, paprika and chili powder blended until all sides are well coated and then quickly cooked in a pan to create a golden crust. I used cod for this, but any kind of white fish including tilapia or halibut would also work well. Alternatively you could toss shrimp or prawns in the spice mixture and quickly sear them for the salad as well.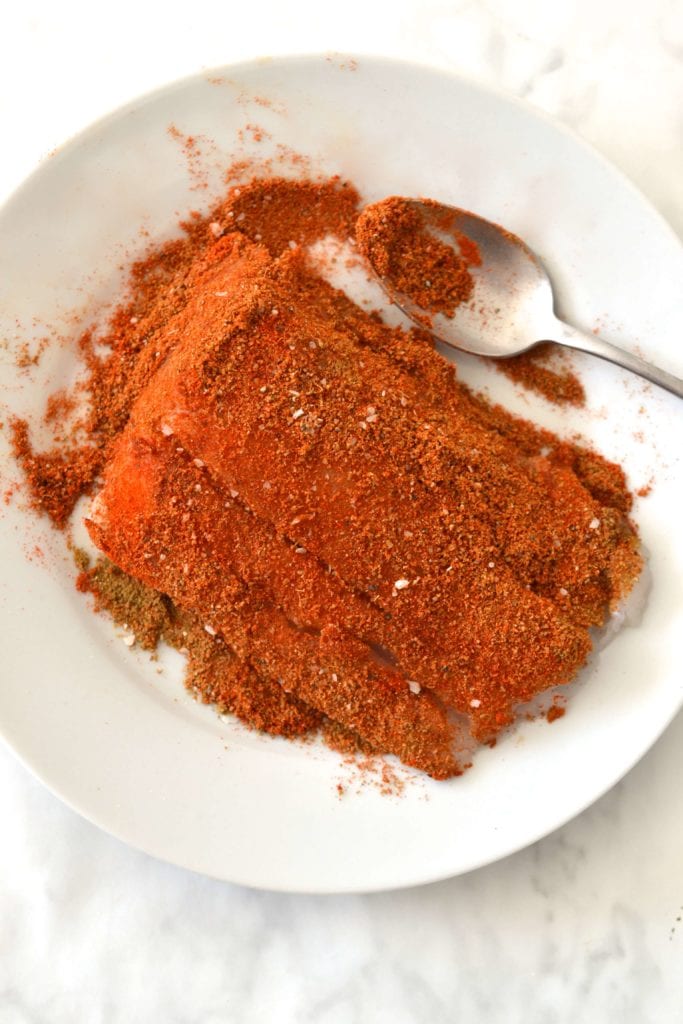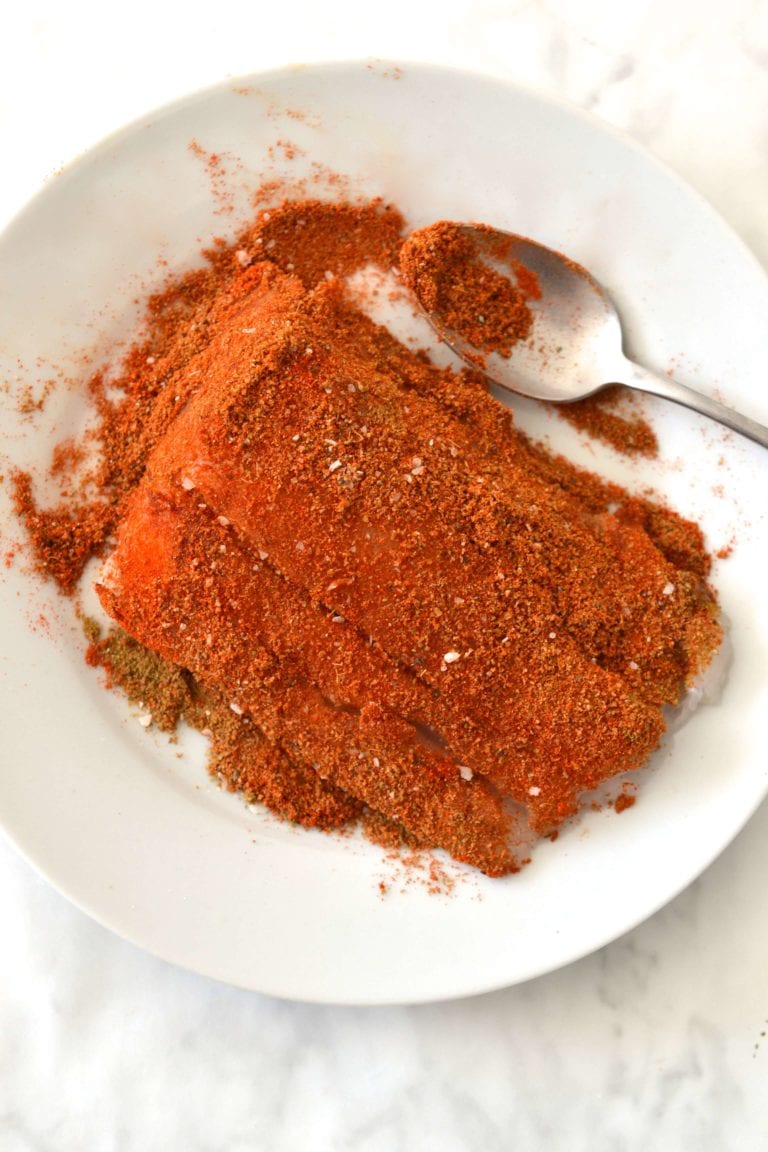 One thing I love about this recipe is that everything lasts for 3-4 days in the fridge, so you could make a big batch of this salad and then toss it all into a bowl for a quick lunch or dinner throughout the week. Generally I find that cooked fish keeps for about 2 days in the fridge but I prefer not to reheat it and add it in cold.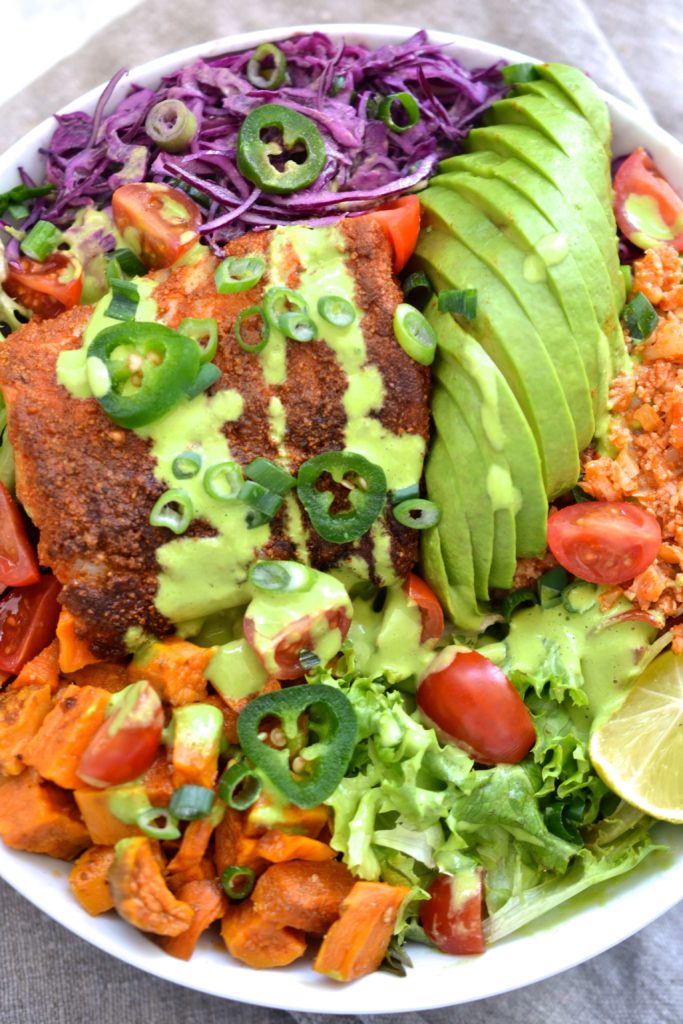 I think that you are really going to love this salad. Although there are quite a few different components, the whole dish comes together in just 30 minutes. It's perfect for those nights when you are looking for a filling, flavourful and easy meal.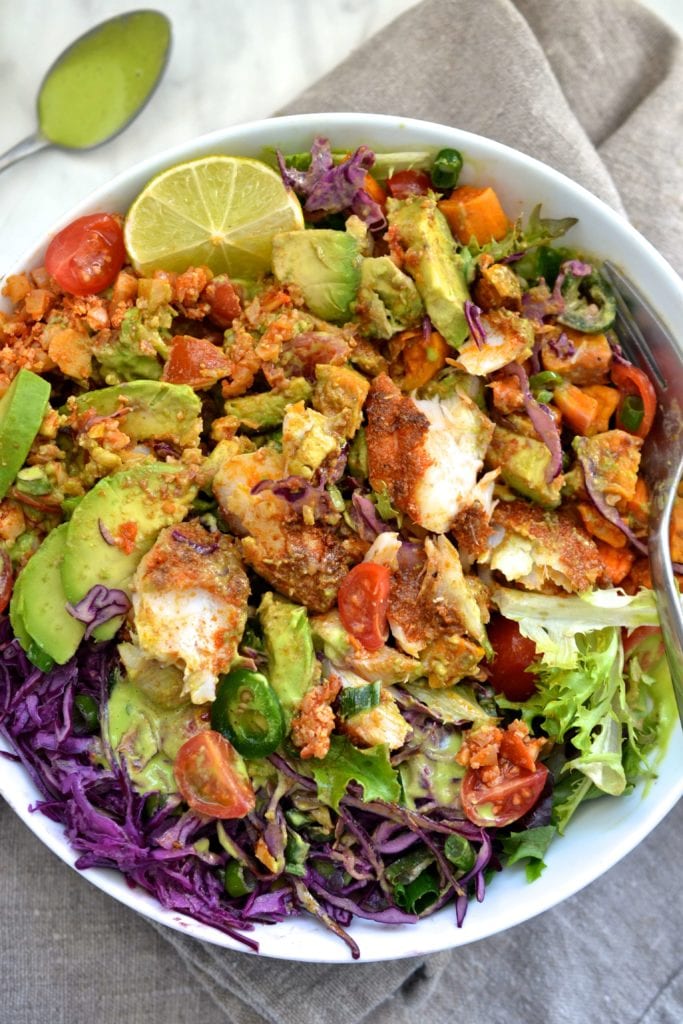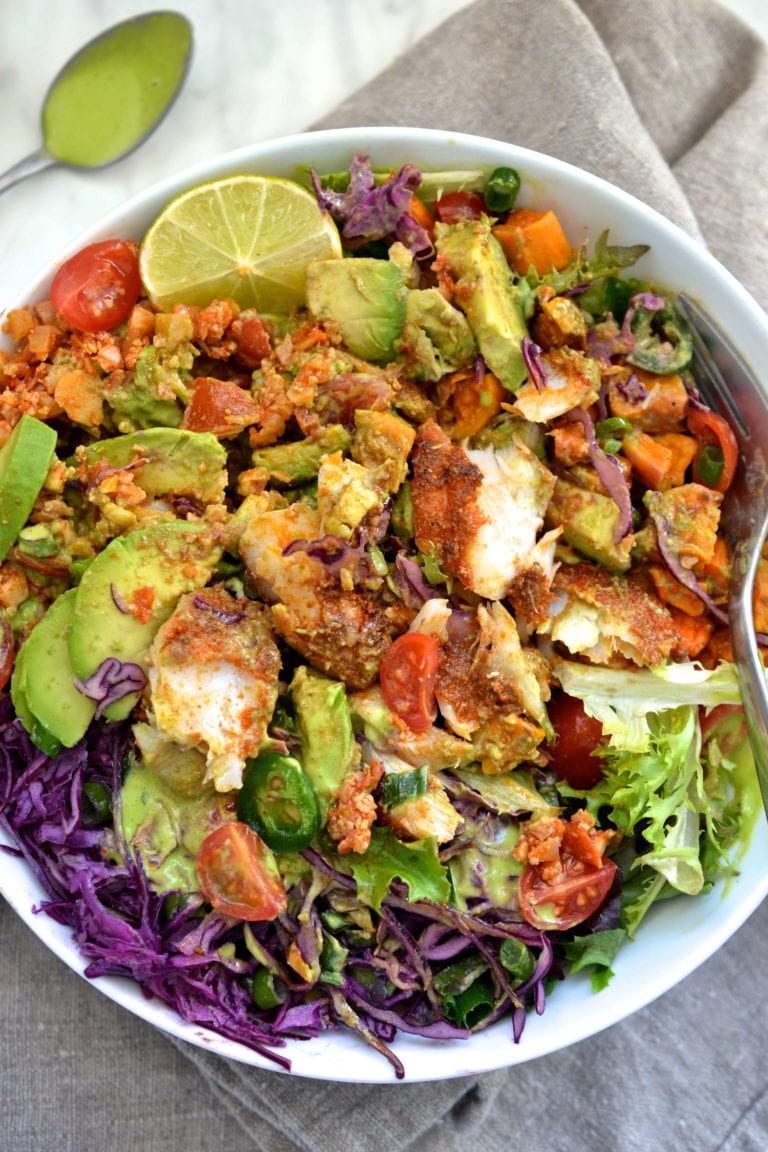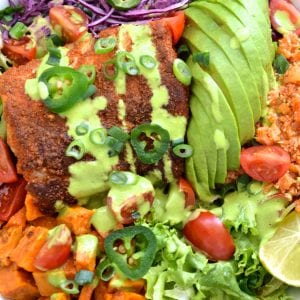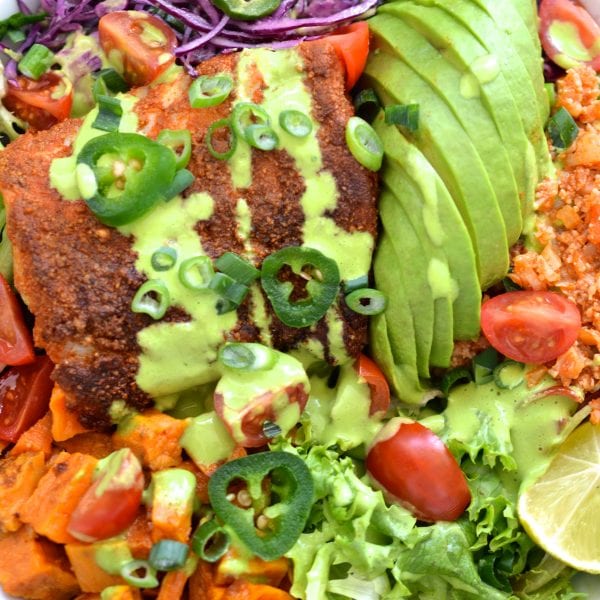 Spicy Fish Taco Bowl
Ingredients
Roasted Butternut Squash
4 cups cubed butternut squash
2 tsp olive oil
2 tsp cumin
1 tsp paprika
1/2 tsp salt
Mexican Cauliflower Rice
1/2 tbsp olive oil
1 onion finely diced
1/4 tsp salt
4 cups cauliflower rice (raw)
2 cups chopped tomatoes
1 1/2 tbsp cumin
2 tsp paprika
1 tbsp lime juice
Coleslaw & Cilantro Lime Sauce
1/4 cup chopped scallions
3 cups shredded purple cabbage
1/2 cup mayonnaise
2 cloves garlic crushed
1/3 cup chopped cilantro
2 tbsp lime juice
1/3 cup scallions
1/4 tsp salt
Spicy Fish
2 tsp cumin
1 tsp smoked paprika
1 tsp garlic powder (or 1 crushed clove garlic for SCD)
1/4 tsp chili powder
1 lbs white fish (halibut/cod/tilapia)
Salad
5 cups lettuce
1 jalapeno thinly sliced
Instructions
Preheat the oven to 175 degrees Celsius (350F). Place the cubed butternut squash on a baking tray, drizzle with olive oil, sprinkle with the cumin, salt and paprika and bake in the oven for 20 minutes until tender.

To make the Mexican Cauliflower Rice heat the olive oil in a pan on medium heat. Add in the onion and garlic, sprinkle with salt and cook for 3 minutes until the onion begins to soften. Add in the cauliflower rice and chopped tomatoes, cover the pan with a lid and let cook for 5 minutes until the cauliflower has begun to soften. Add in the cumin, paprika & lime juice, stir through and then cook for another 10 minutes.

To make the coleslaw in a bowl combine the shredded cabbage and 1/4 cup chopped scallions. In a food processor combine the mayonnaise, cilantro, garlic, lime juice, salt and 1/3 cup chopped scallions and blend until smooth. Pour approximately half of the sauce over the coleslaw and toss until its well coated. Set aside.

To make the fish, on a plate mix together the cumin, paprika, garlic and chili powder. Place the fish in the spice mixture and use your fingers to pat the spice onto the fish so that its well coated on all side. Heat the oil in a pan on medium high heat and cook the fish for 3-4 minutes per side until golden in colour and cooked through.