Roasted Butterflied Leg of Lamb with Mint Chimichurri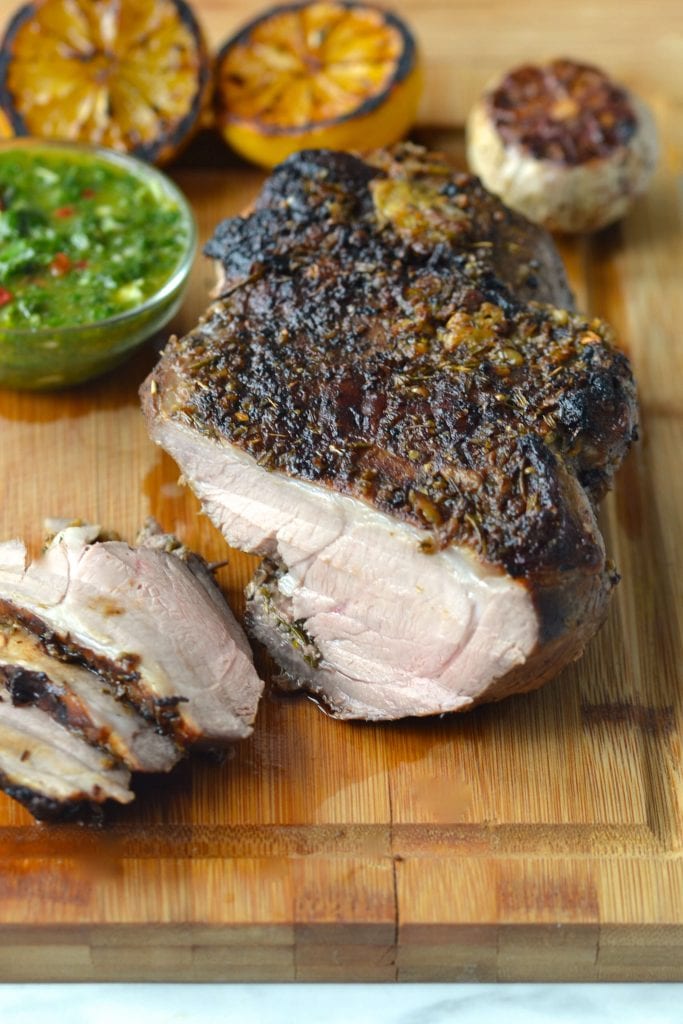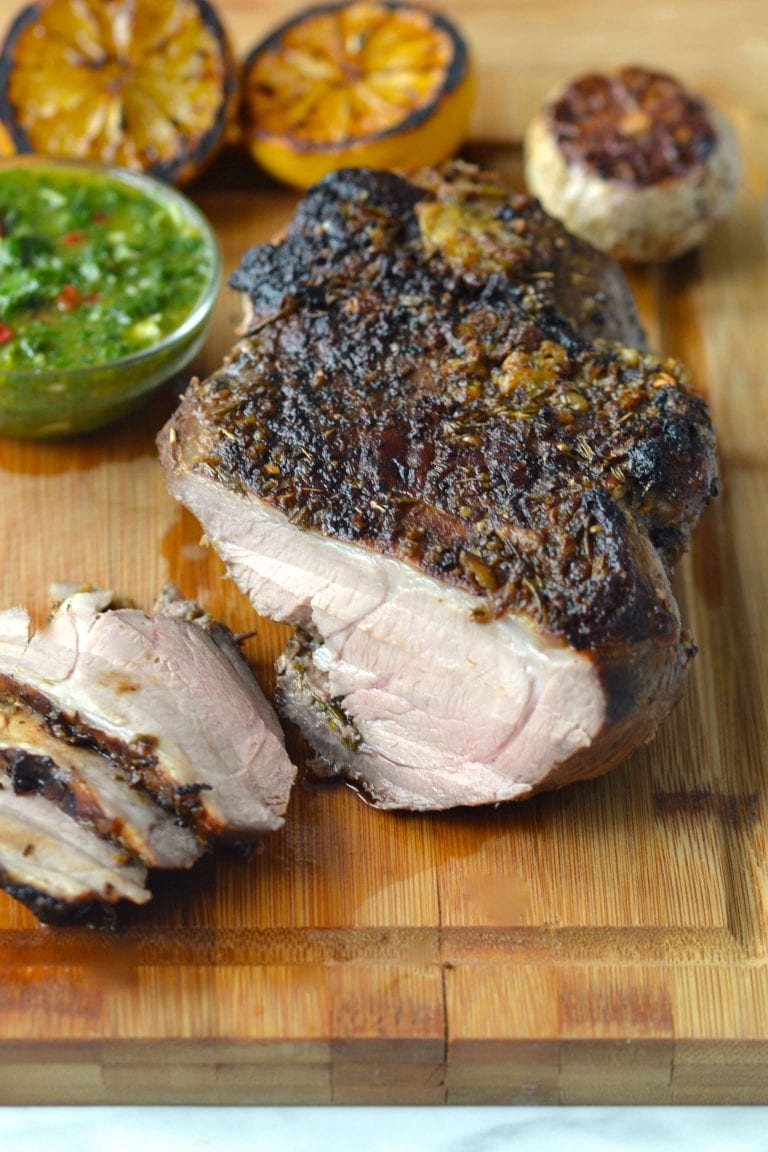 Roasted butterflied leg of lamb is the perfect dish to serve for Easter, Sunday lunch or a special occasion. It's practically fool proof to make and is a fantastic meat to feed a big crowd.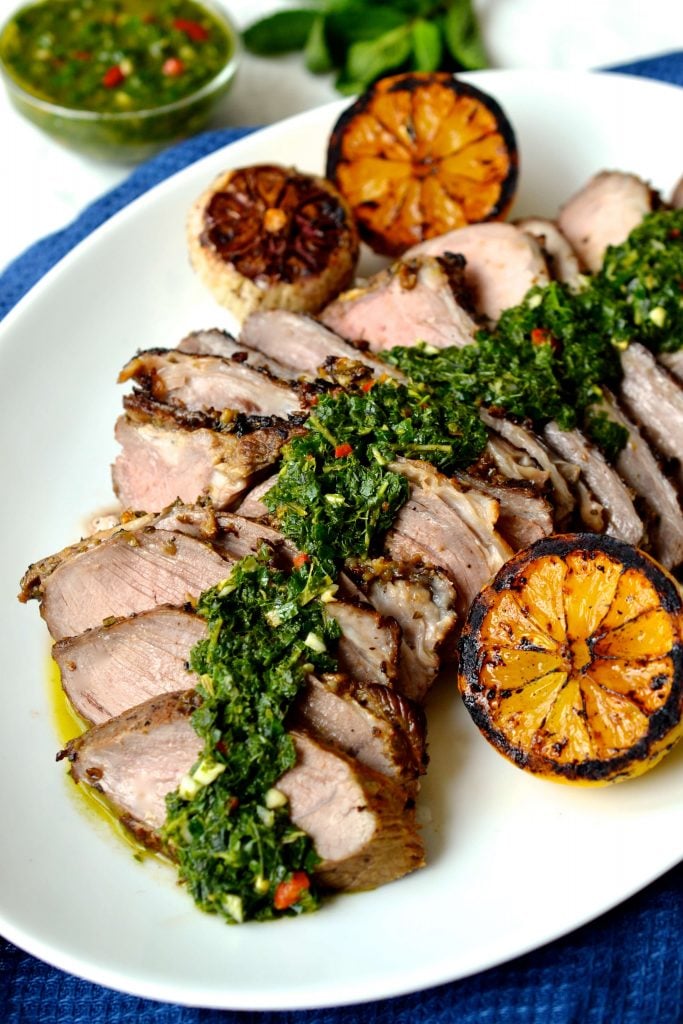 Butterflied leg of lamb is my favourite cut of lamb, it's juicy, succulent and has a relatively short cook time. Although you could use a bone in leg for this recipe, it will require a much longer cook time of closer to 90 minutes (vs 25). If you can't find lamb already butterflied, ask your butcher to do it for you, it will be a whole lot easier then trying to do it yourself.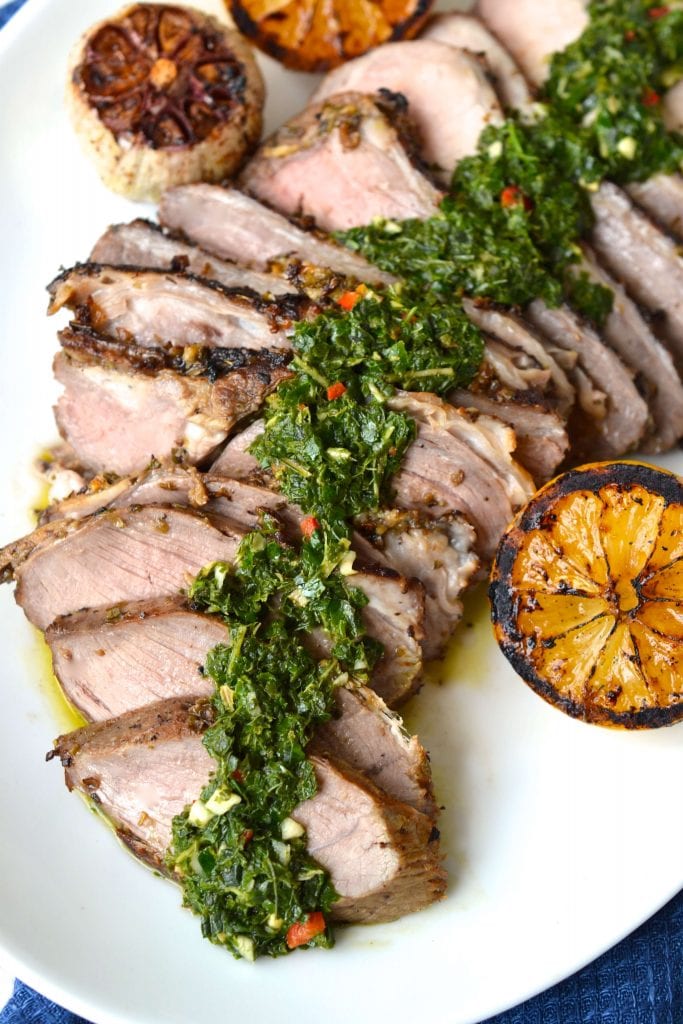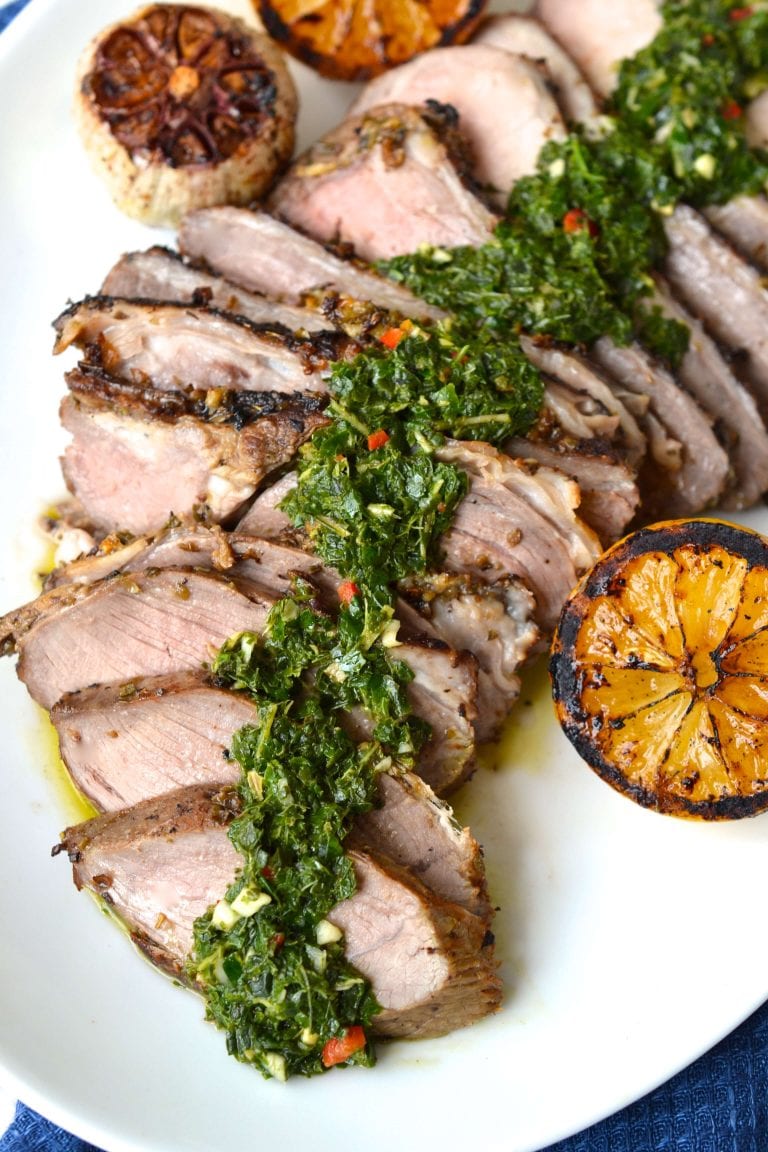 Although the marinade is simple, it gives the lamb delicious flavour and creates a nice crunchy crust around the meat. I recommend marinating the lamb for a minimum of 6 hours but doing it the day before is ideal.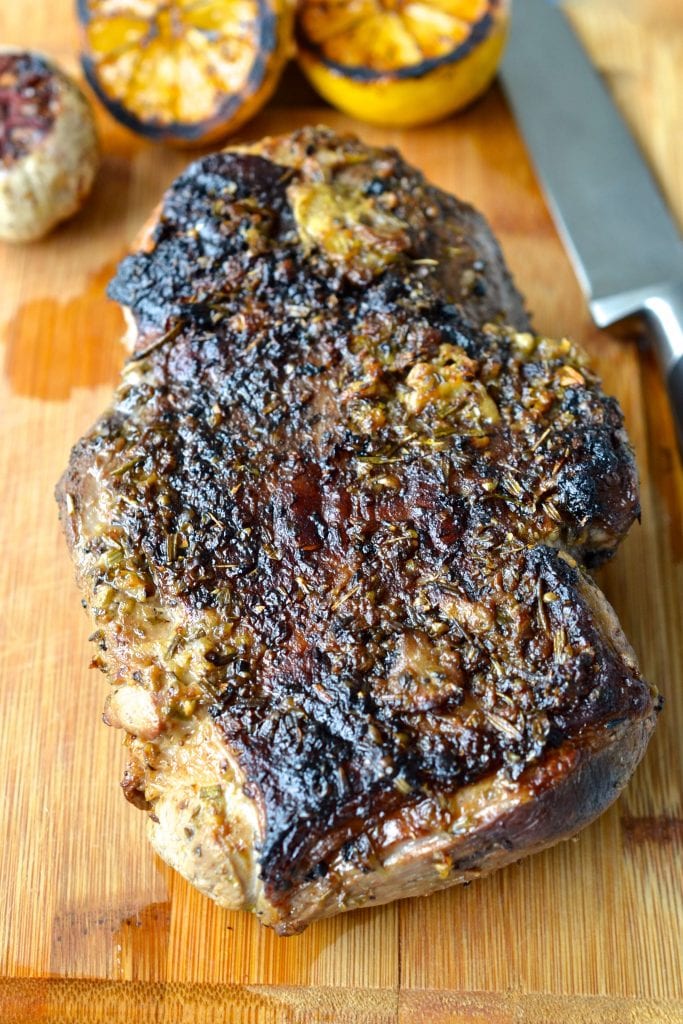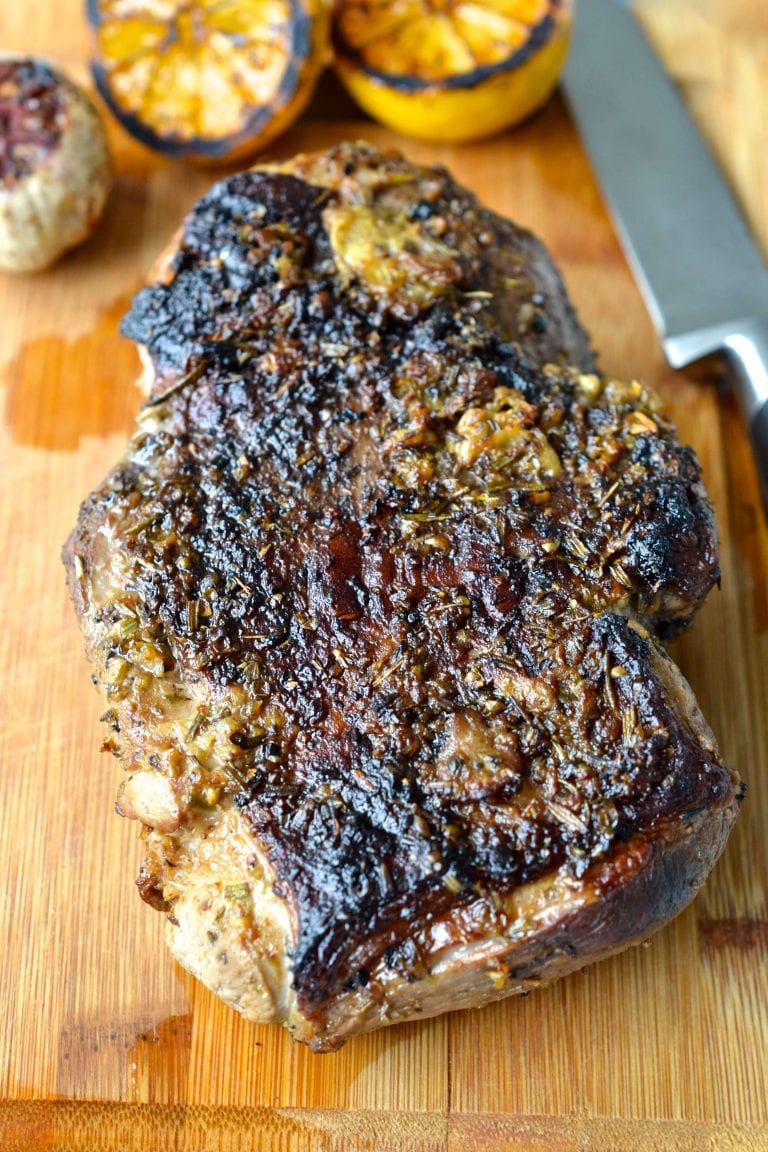 This mint chimichurri is a fantastic compliment to the lamb. I absolutely love the freshness of it and will never again serve mint sauce, this is so much better! Seriously don't skip the chimichurri, it really takes the lamb to next level delicious.

This is a great low maintenance dish. The day (or two) before you can make the chimichurri and marinate the lamb. The day of the lamb just quickly has to be seared on the stove top and then roasted in the oven for 25 minutes, it doesn't get any easier then that. Leftovers are also fantastic tossed into a salad with the chimichurri drizzled over as a dressing.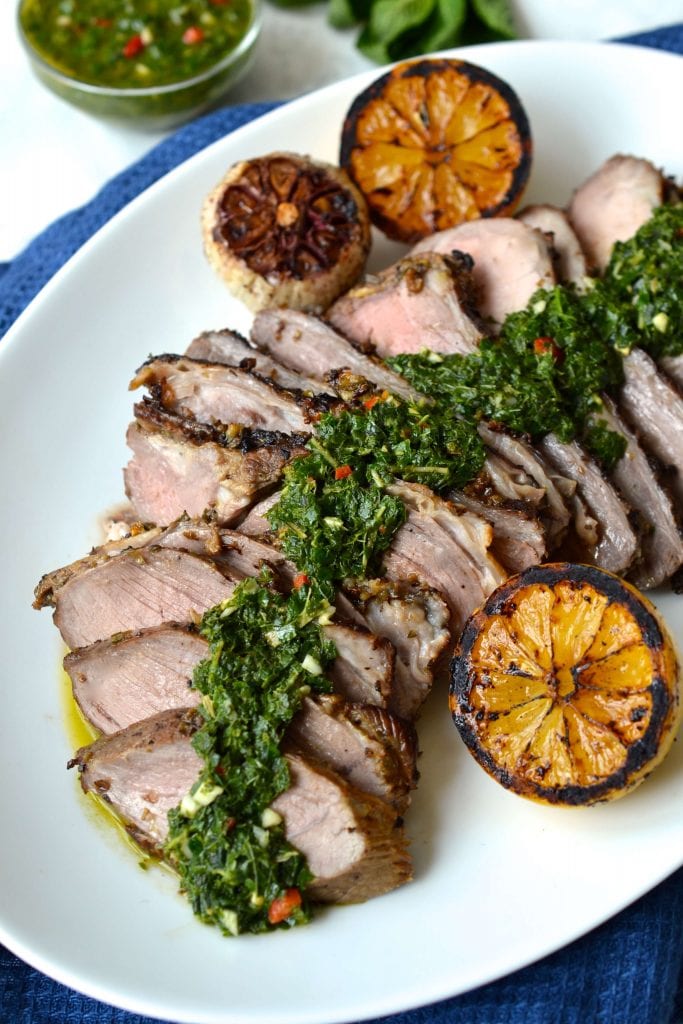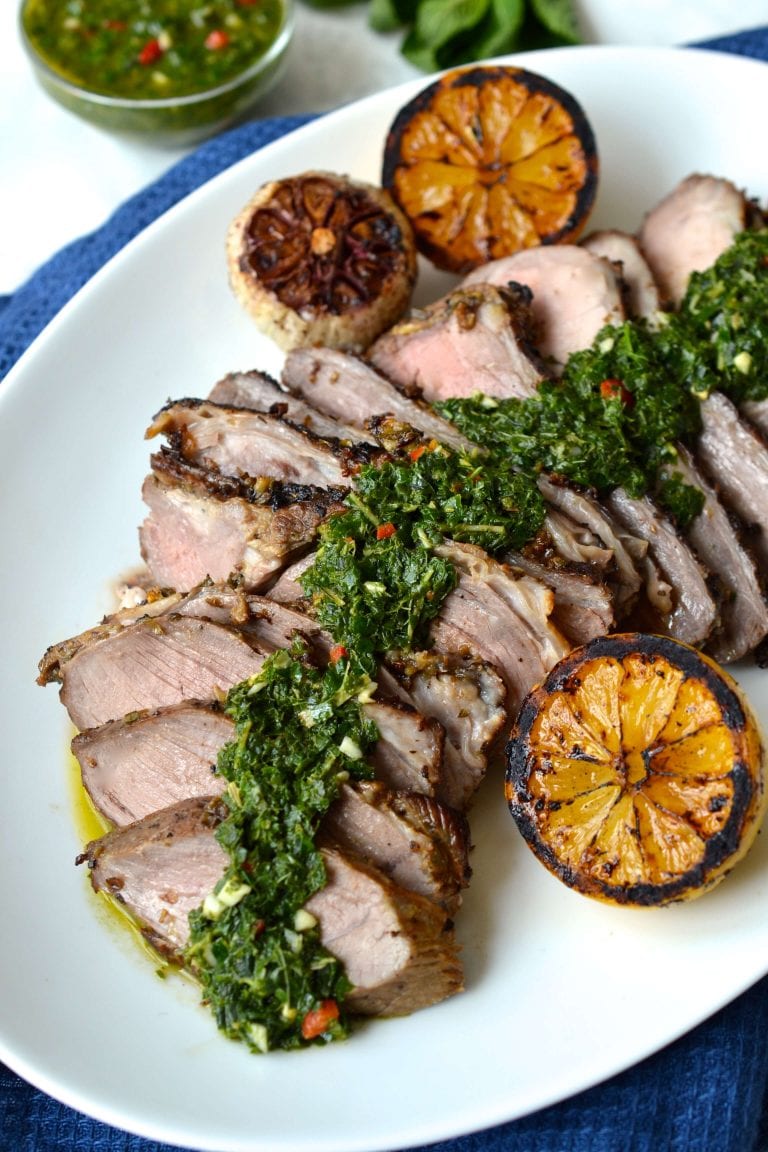 If you make this recipe let me know in the comment section below, I would love to hear what you think or take a photo and tag me (@everylastbite_) on Instagram, I love seeing your photos!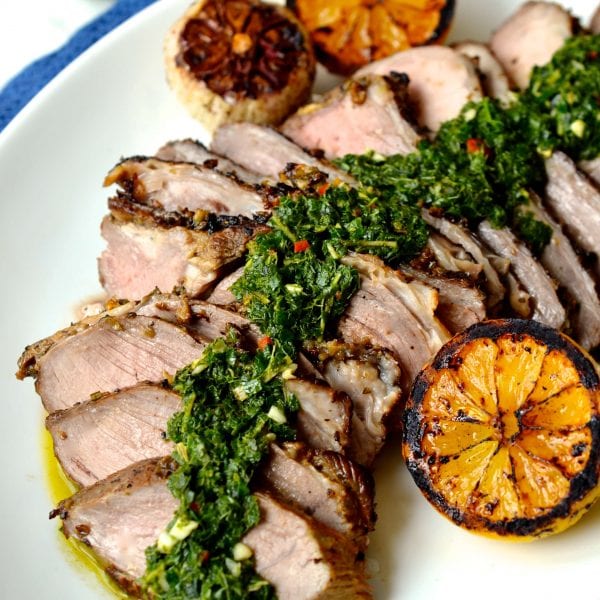 Roasted Butterflied Leg of Lamb with Mint Chimichurri
Ingredients
Lamb & Marinade
1 1.5kg (3.5lbs) butterflied (boneless) leg of lamb
3 cloves garlic crushed
1 1/2 tbsp dried oregano
1 tbsp chopped fresh rosemary
1 tsp salt
1 tsp black pepper
1/4 cup lemon juice
Mint Chimichurri
1 cup parsley
1 1/3 cup mint
2 cloves garlic
2 tbsp red wine vinegar
1/3 cup extra virgin olive oil
1/2 tsp salt
1 red chilli (seeds removed)
Instructions
Place the lamb In a large resealable bag along with all of the ingredients for the marinade. Shake the bag so that everything is well mixed and then place the bag in the fridge to marinate for a minimum fo 6 hours but ideally overnight.

Preheat the oven to 200C (390F). Heat a grill pan to medium high heat and sear the lamb for 4-5 minutes per side until nicely golden brown in colour. Once both sides are seared place the pan in the oven and roast the lamb for 25 minutes or until it reaches 55-60C (130-140F) for rare or 60-65C (140-145F) for medium

While the lamb is cooking make the chimichurri. In a food processor combine all of the ingredients for the chimichurri and pulse until the herbs are broken into small pieces. Taste and adjust the seasoning as needed.

Once the lamb is done roasting, remove from the oven, place on a cutting board and cover with tin foil and leave to rest for 5 minutes.

After 5 minutes cut the lamb into slices, arrange them on a serving platter and drizzle the chimichurri overtop or alternatively serve the chimichurri on a bowl on the side.