Chunky Onion Soup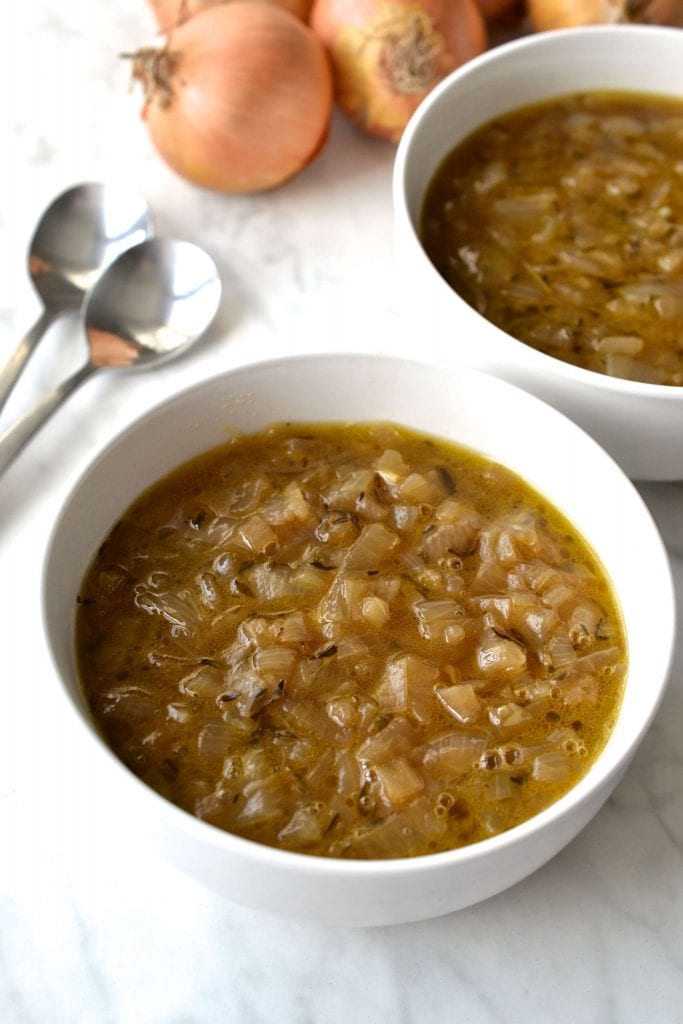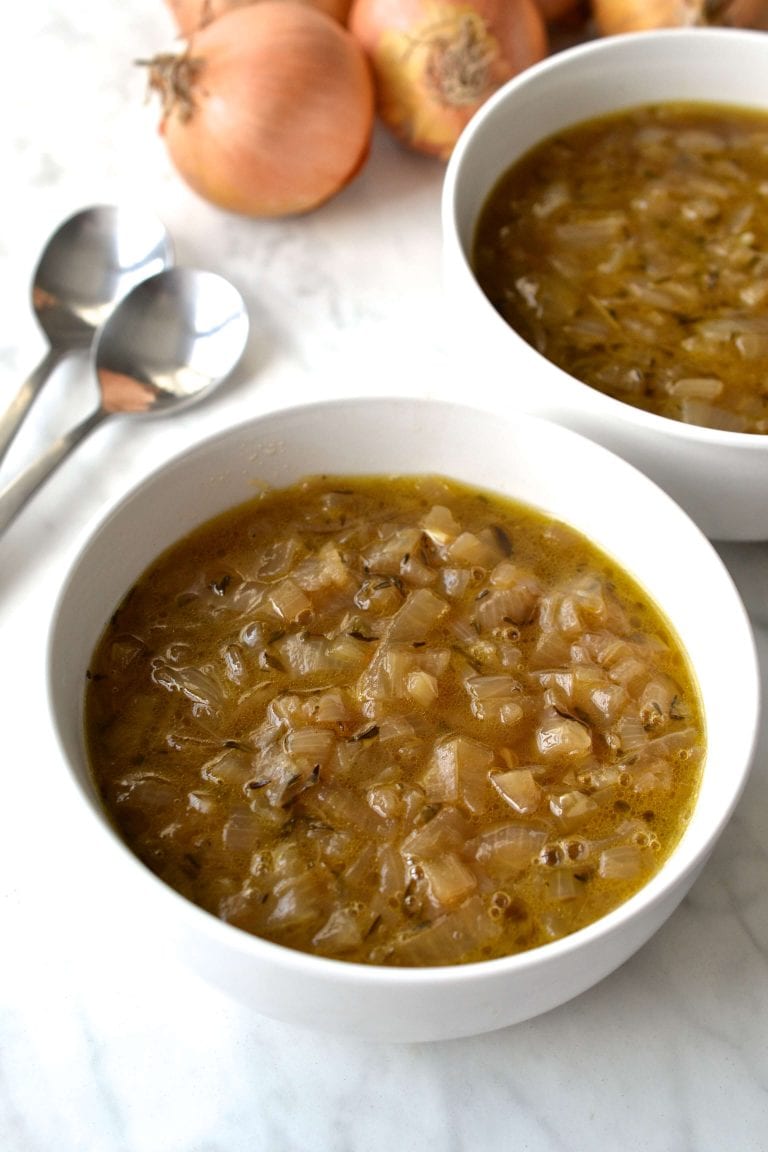 This is my Grain Free and Dairy Free spin on French Onion Soup. I realize that it's missing what many would view as the best part of the classic French dish, the crusty bread topping covered in gooey cheese, but it turns out that chunky onion broth is actually the star.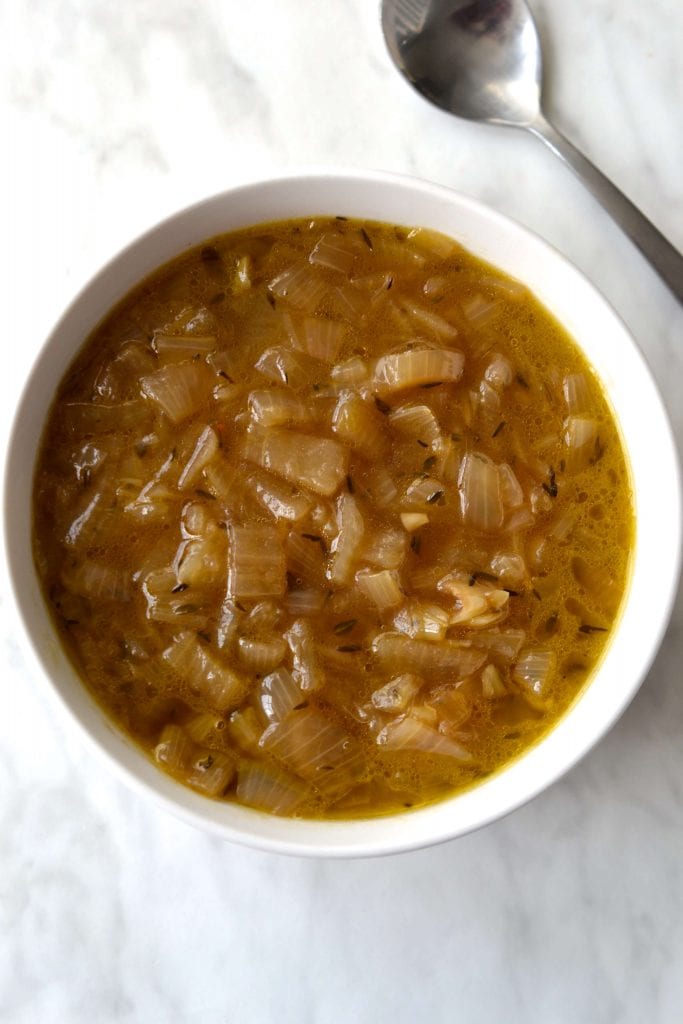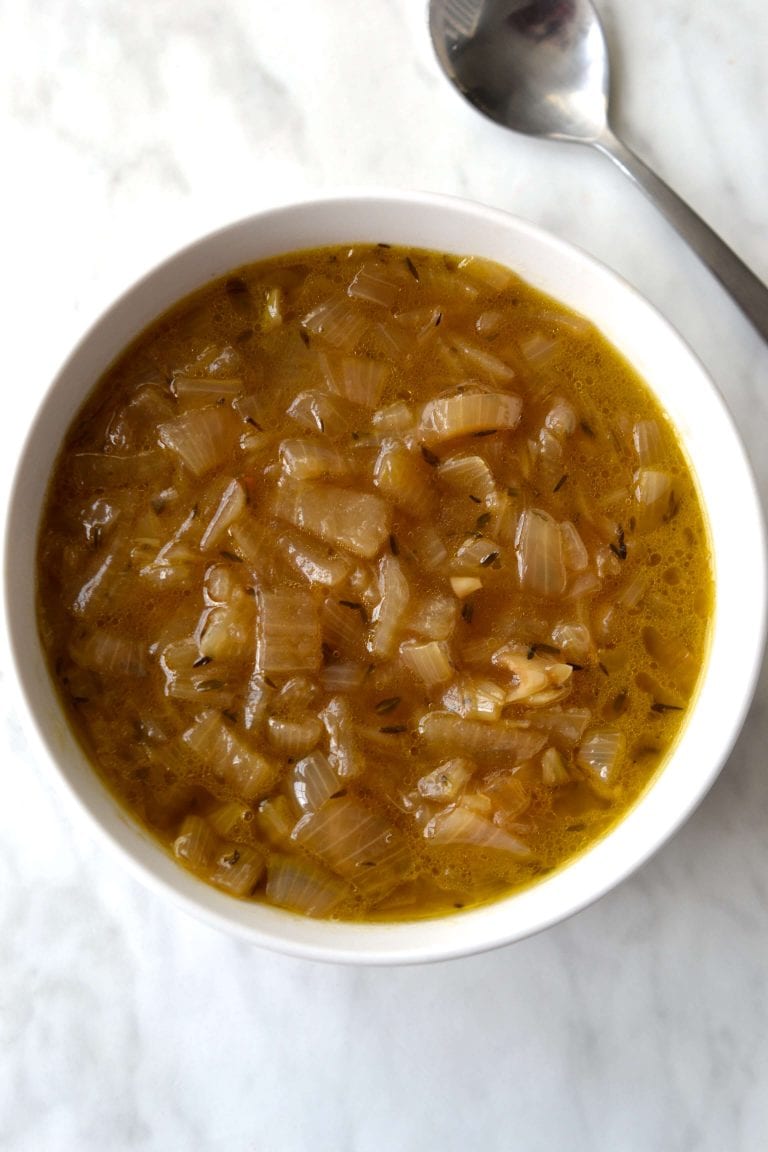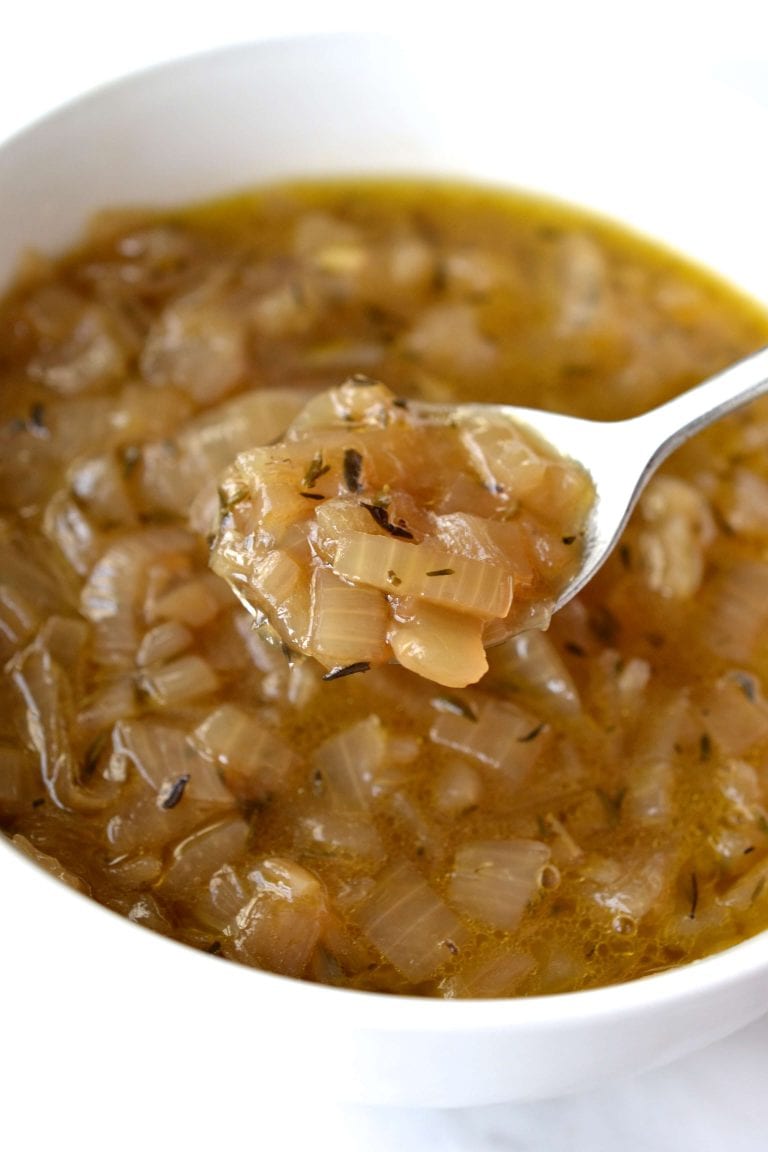 Big chunks of tender caramelized onion add a surprising amount of substance to this soup and the broth is incredibly flavourful thanks to a few special ingredients and long cook time.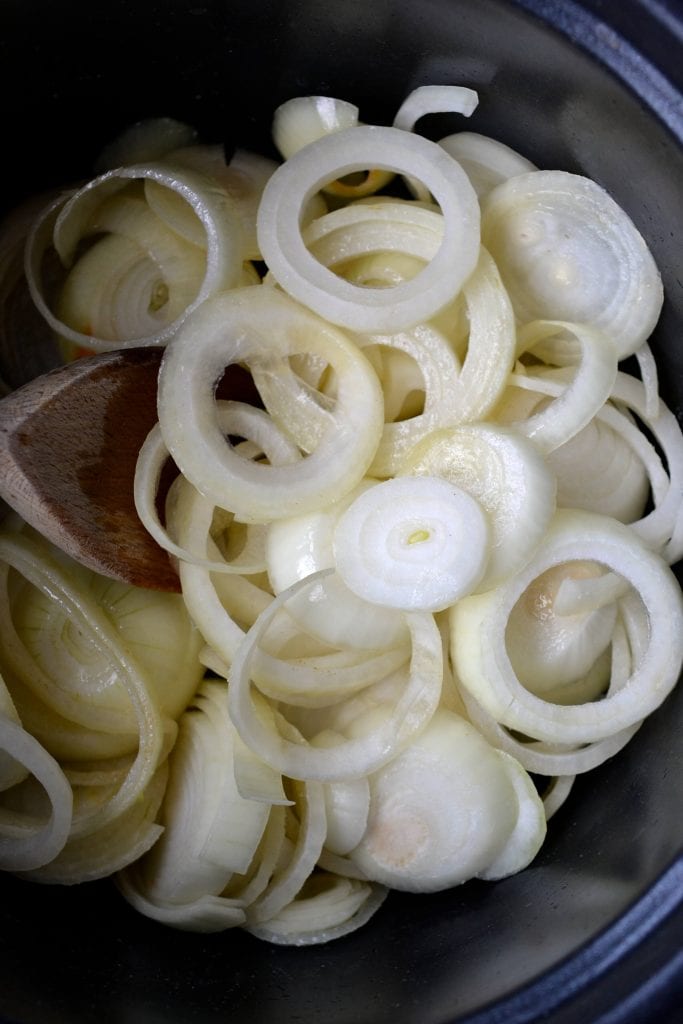 This is a soup that can't be rushed, the onions need to be slowly cooked until they are caramelized, and then cooked for another 4 to 6 hours in a slow cooker with liquid so that the soup can develop a rich slightly sweet flavour.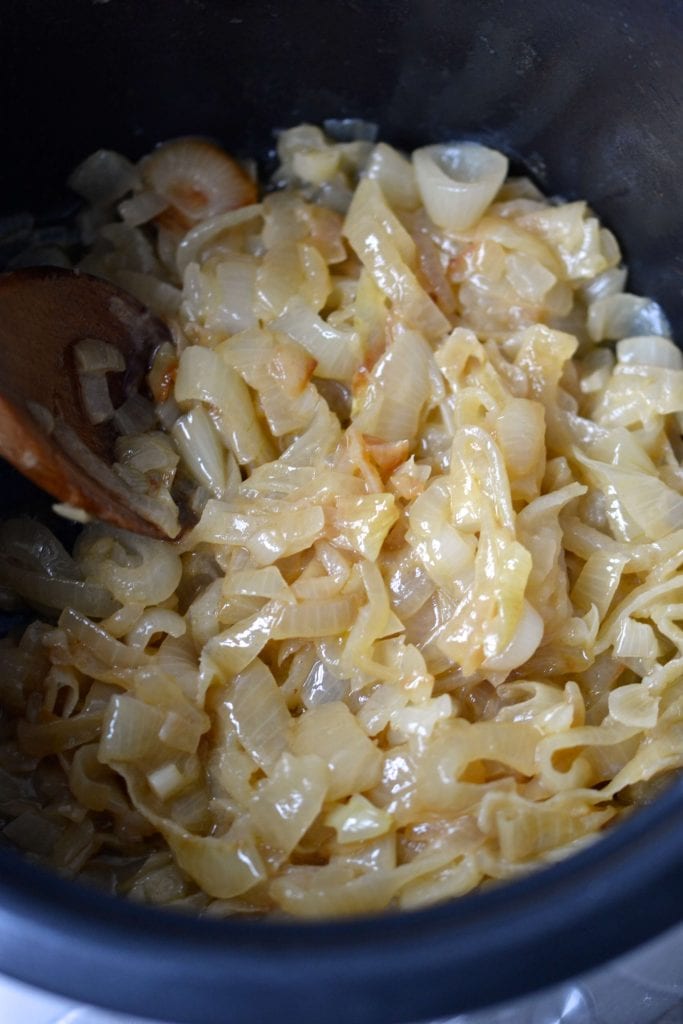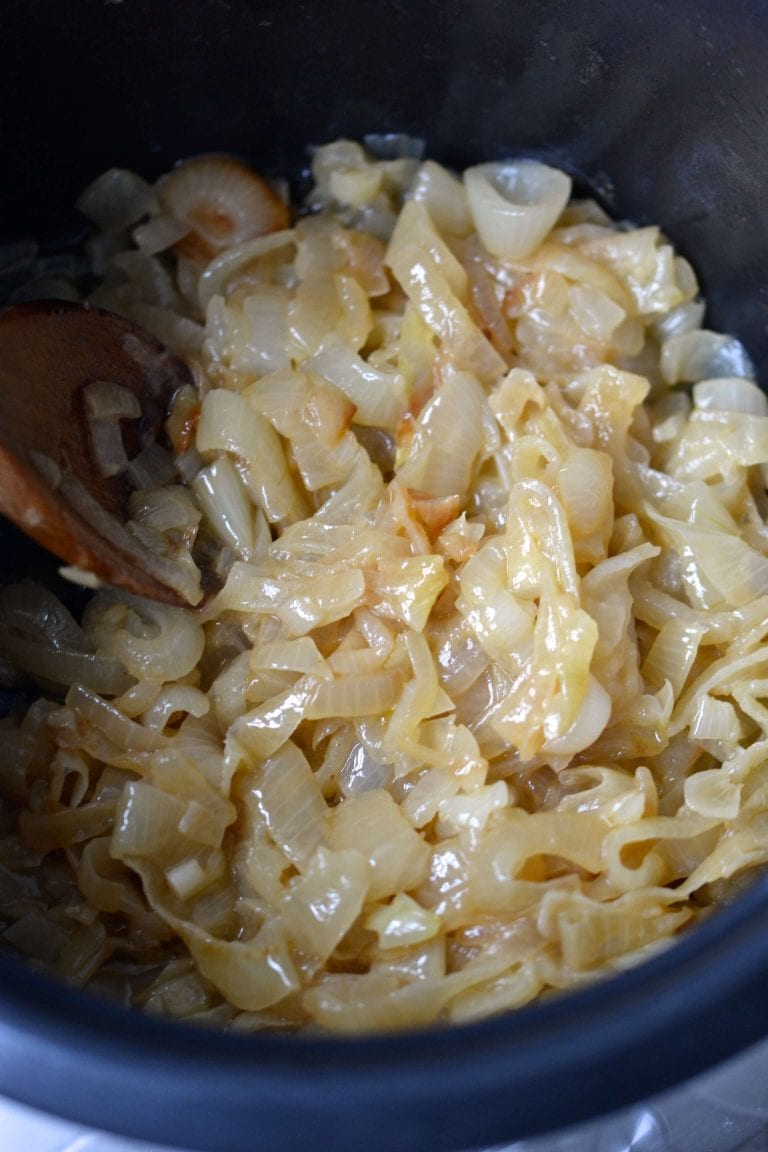 While the traditional version of the soup uses sugar and port or white wine, the same flavour profile is created in this healthier version using apple juice and balsamic vinegar.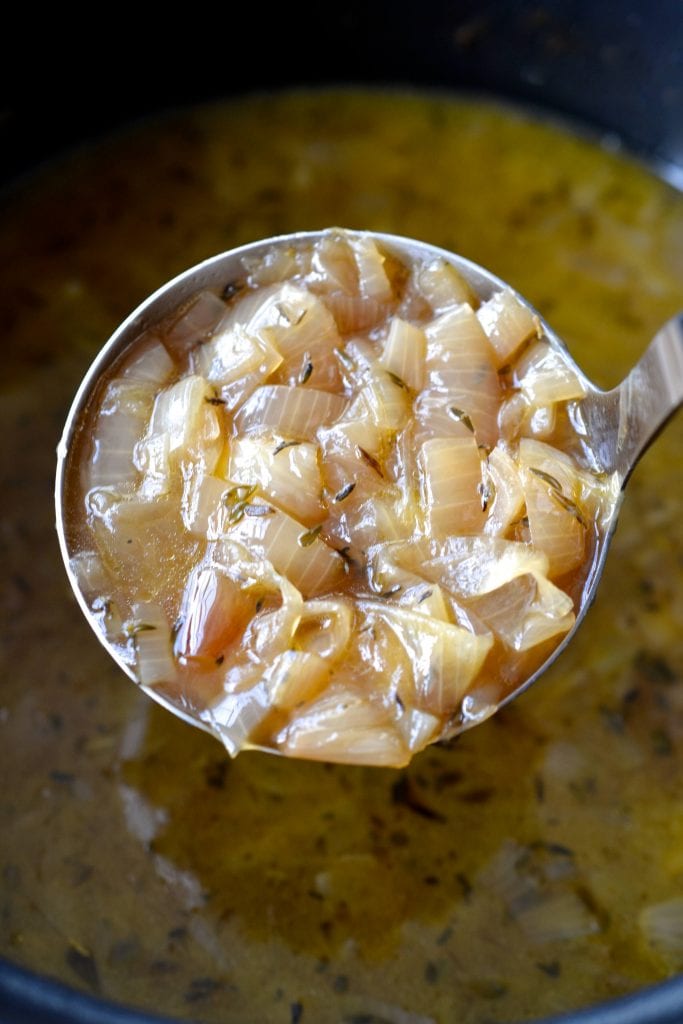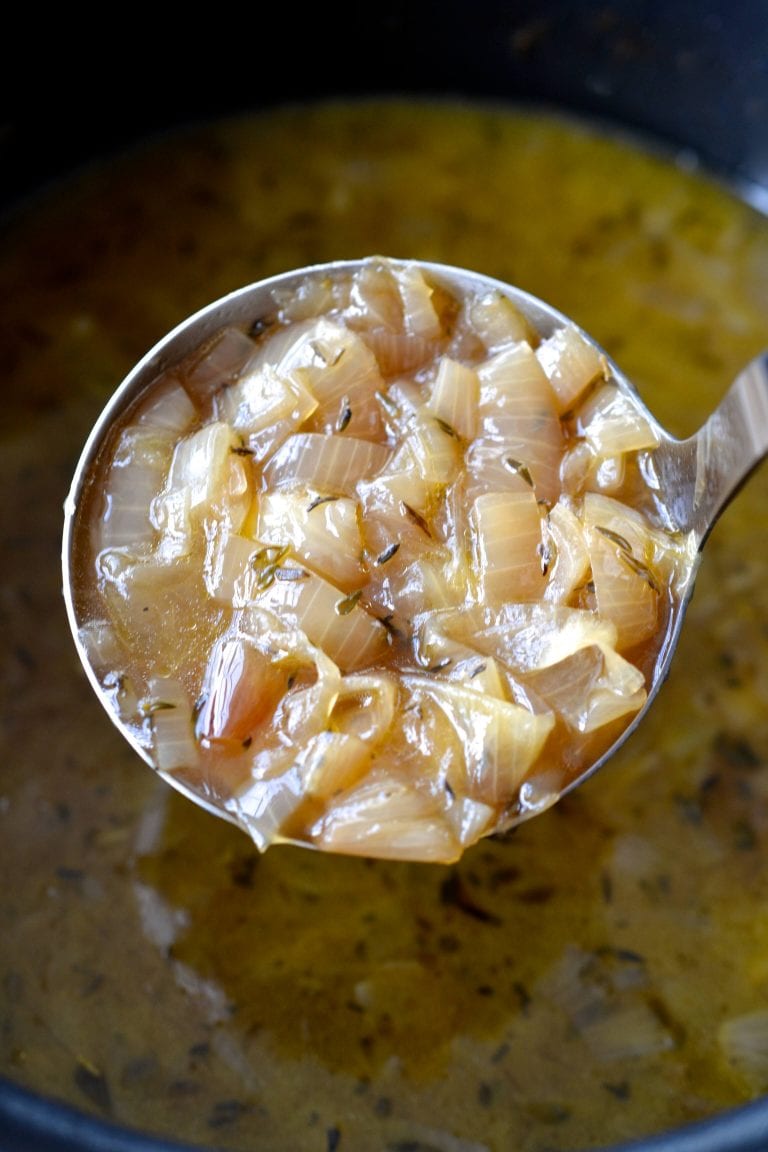 If you don't have a slow cooker this could also be made on the stove top in a big pot on low heat. I would recommend cooking it on the stove for 1 ½ to 2 hours, but the longer, the better the flavour.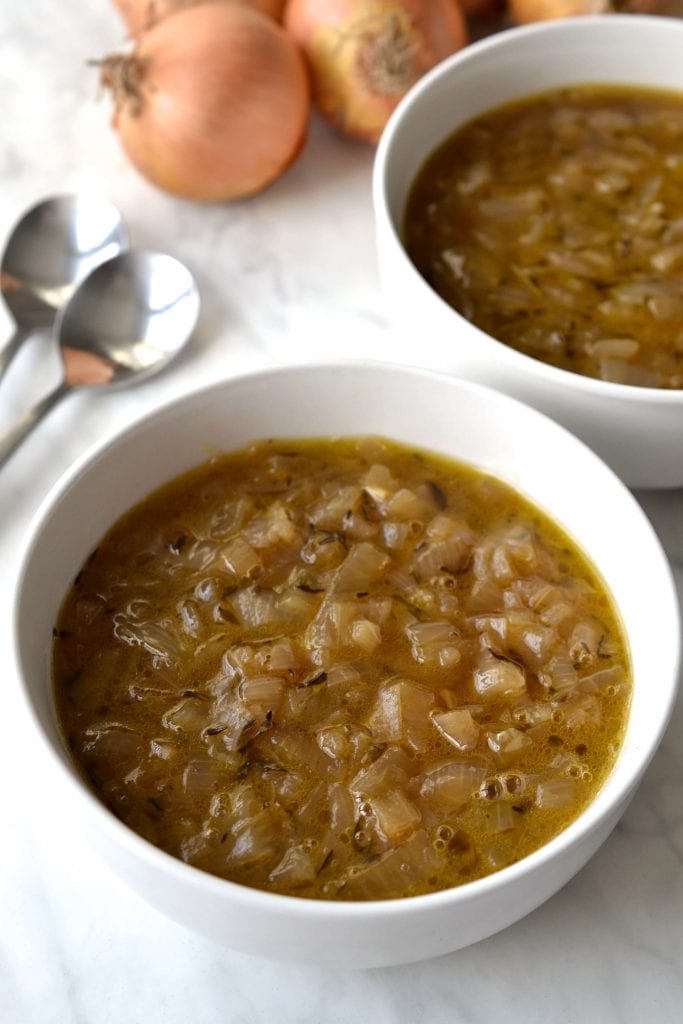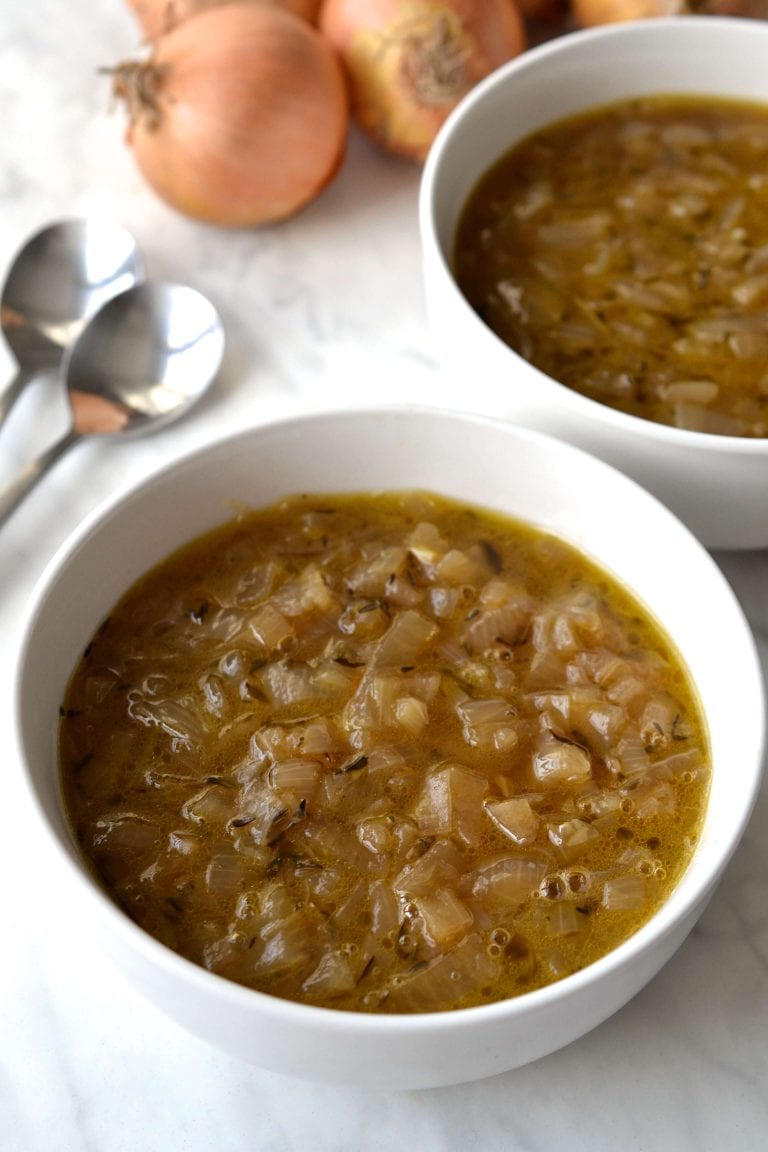 If you make this recipe let me know in the comment section below, I would love to hear what you think or take a photo and tag me (@everylastbite_) on Instagram, I love seeing your photos!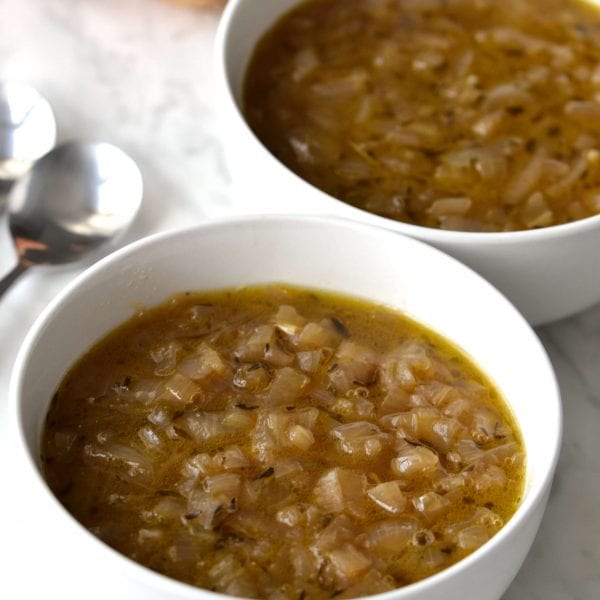 Ingredients
2 tbsp ghee/butter (or olive oil to make it vegan)
5 large onions sliced
1/4 tsp salt
1 tbsp balsamic vinegar
1 tsp thyme
1 cup apple juice
4 cup beef stock (or veg stock to make it vegan)
Instructions
Turn the slow cooker on to sear/sauté and melt the ghee. Add in the onions, sprinkle with salt and leave to cook for approximately 30 minutes until the onions have turn golden in colour and begun to caramelise.

Once the onions are soft and caramelised add in all of the remaining ingredients, turn the slow cooker to high heat and cook for 4-6 hours.

Sprinkle the soup with fresh thyme before serving.