Grilled Radicchio & Orange Salad with Cinnamon Dressing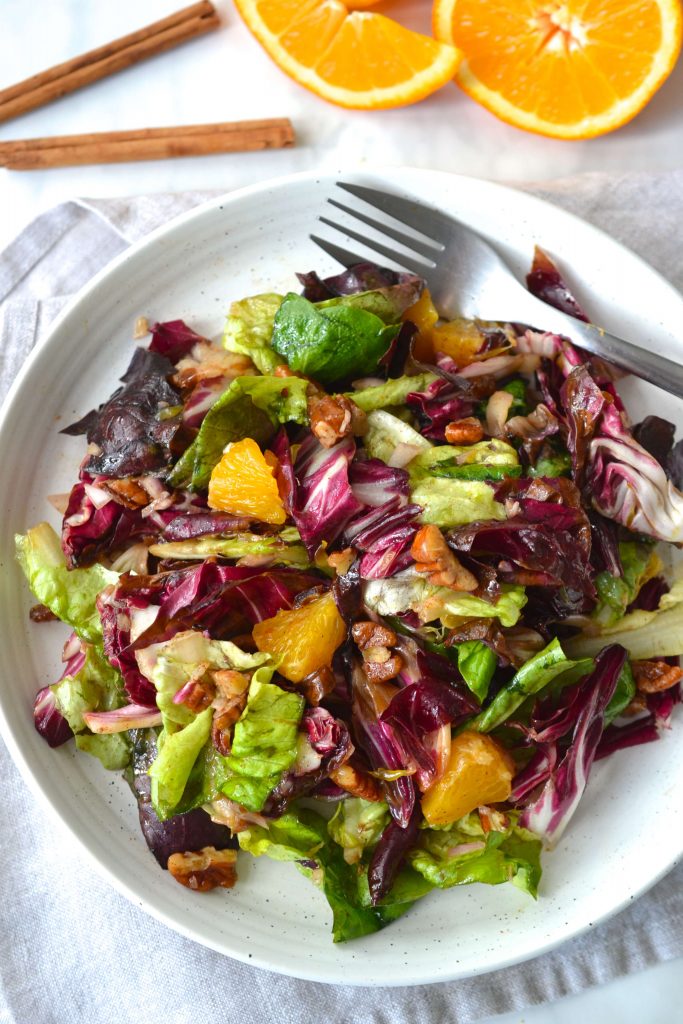 I'm always looking for fun new dressings to use on lettuce based salads. Apart from creamy dressings, I have been struggling to create anything memorable that was worthy of a post. That is until I tried experimenting with cinnamon, and it was a total game changer.

I can't believe I've never added cinnamon to a salad dressing before, it's INCREDIBLE! Slightly spicy and with a warming undertone, this is the perfect dressing to jazz up a salad.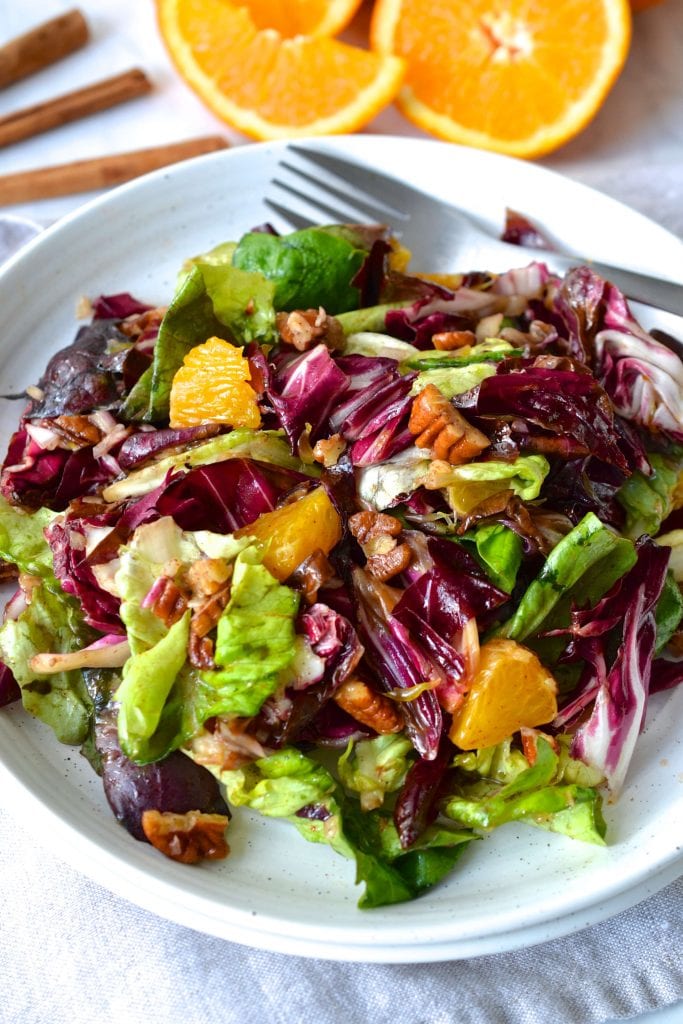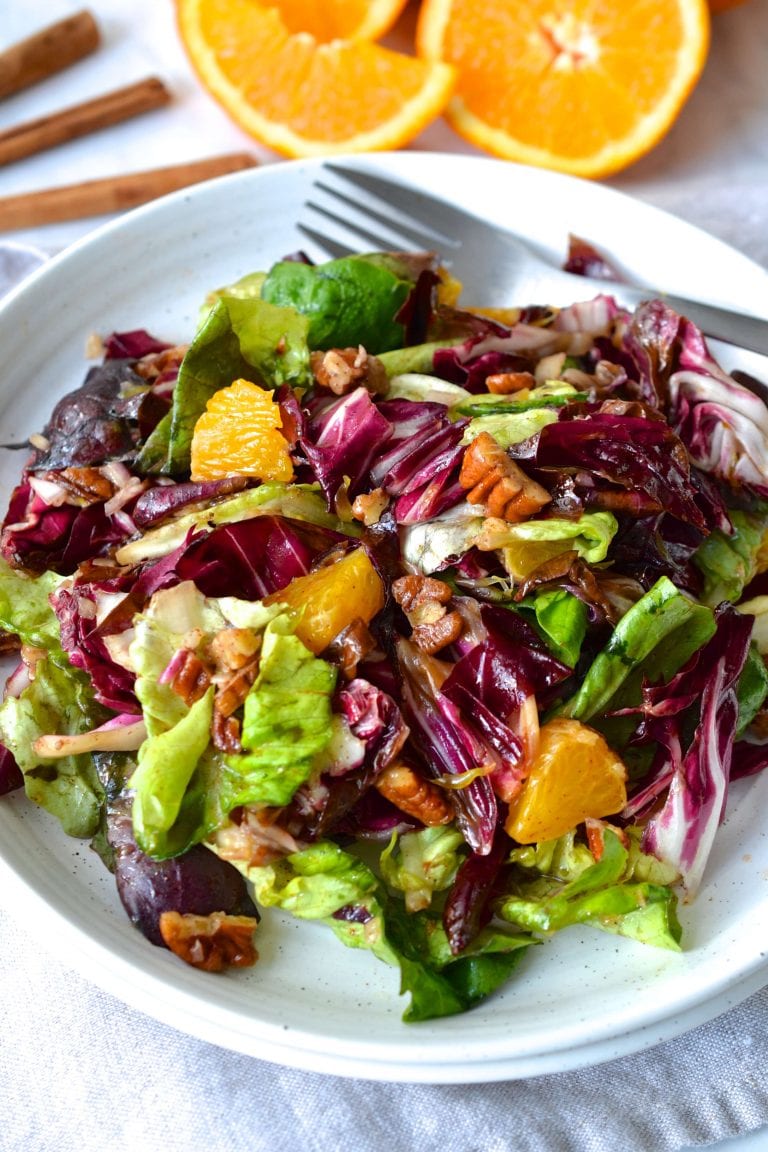 The base of this salad is a combination of lettuce and grilled radicchio. I've never been a big fan of radicchio and find that when eaten raw the bitter flavour can be really overpowering. When radicchio is grilled the bitterness really mellows out and becomes a mild nutty flavour.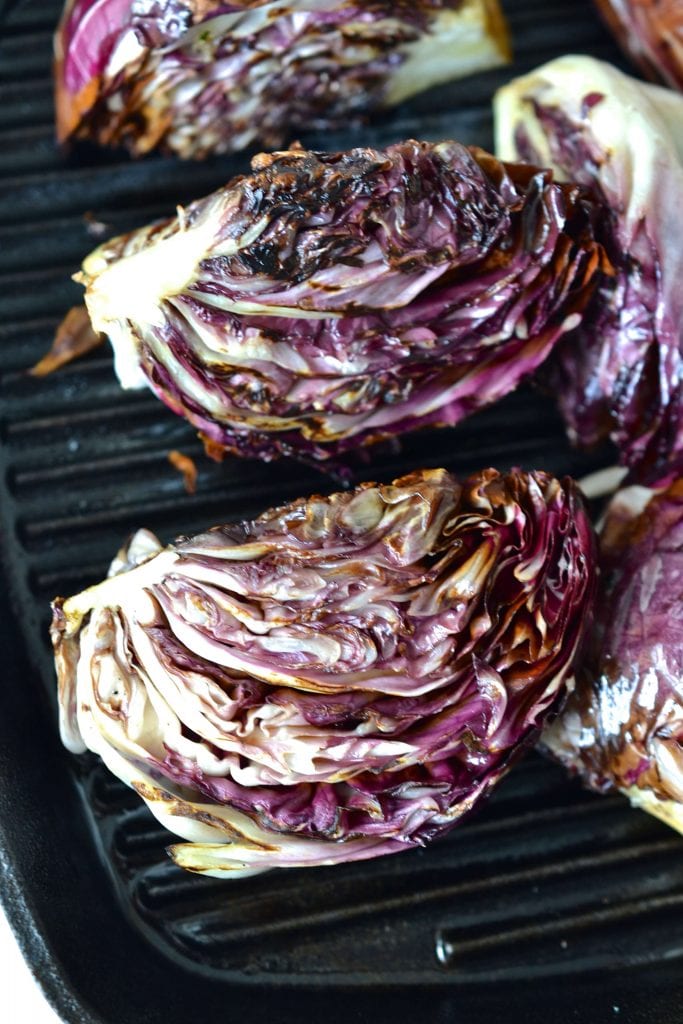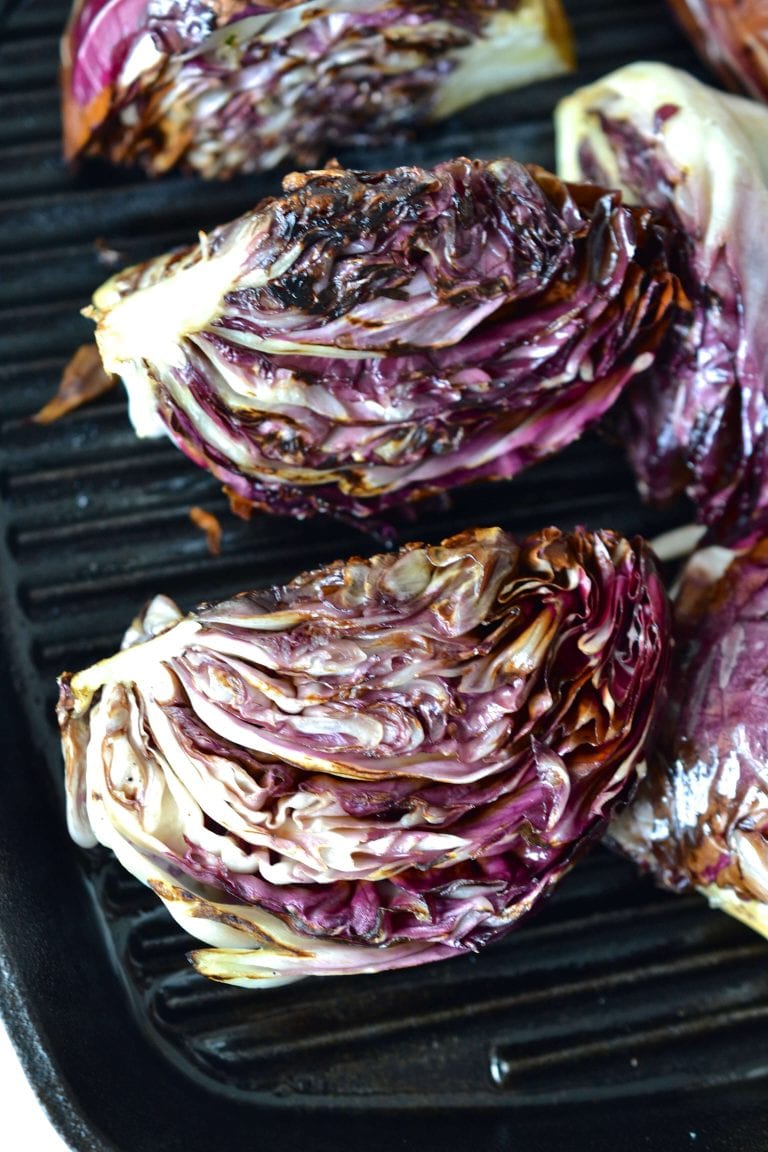 The radicchio and lettuce are then tossed with crunchy toasted pecans, chunks of juicy orange and shallots. I listed chopped dates as an optional addition to the salad as they do add a nice sweetness to counterbalance the radicchio, but for some, the sugariness may be too much.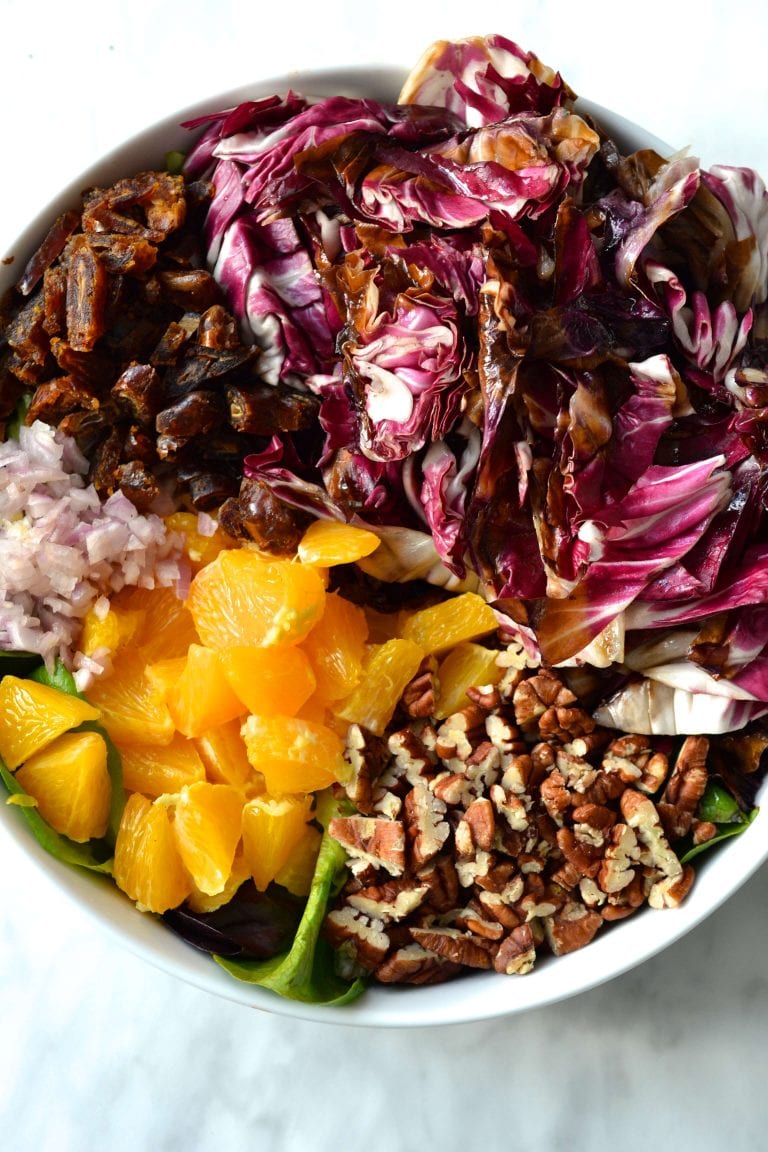 The cinnamon salad dressing is really the star of the show. The flavours pull everything in the salad together and make it a really unique and interesting dish. I would serve this as a side salad or appetizer, but you could add in some chicken to bulk it up and enjoy it as a main.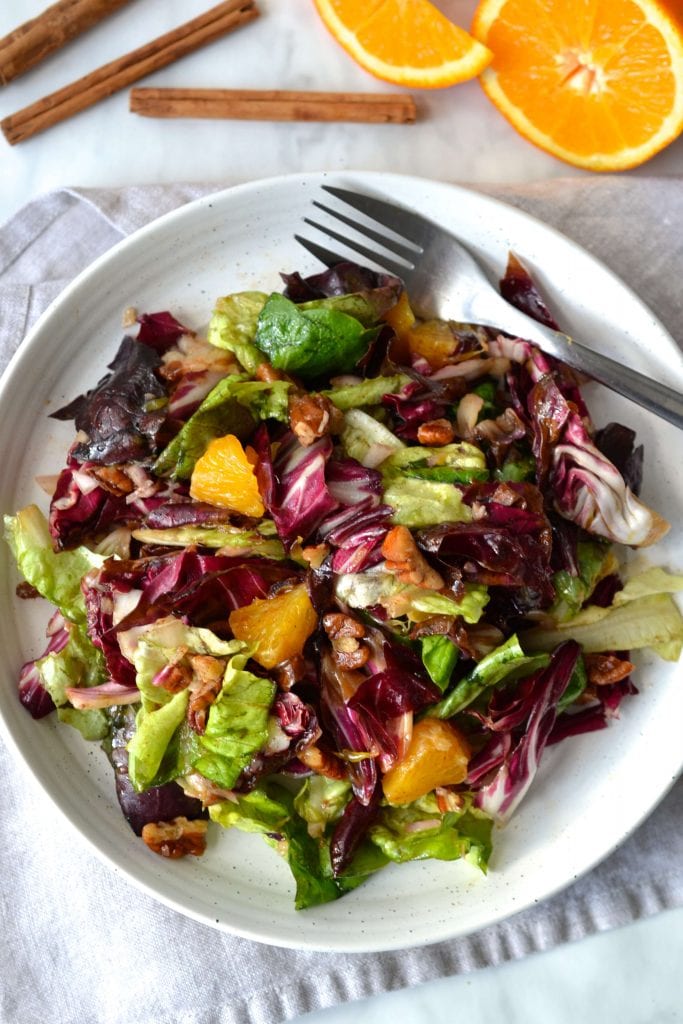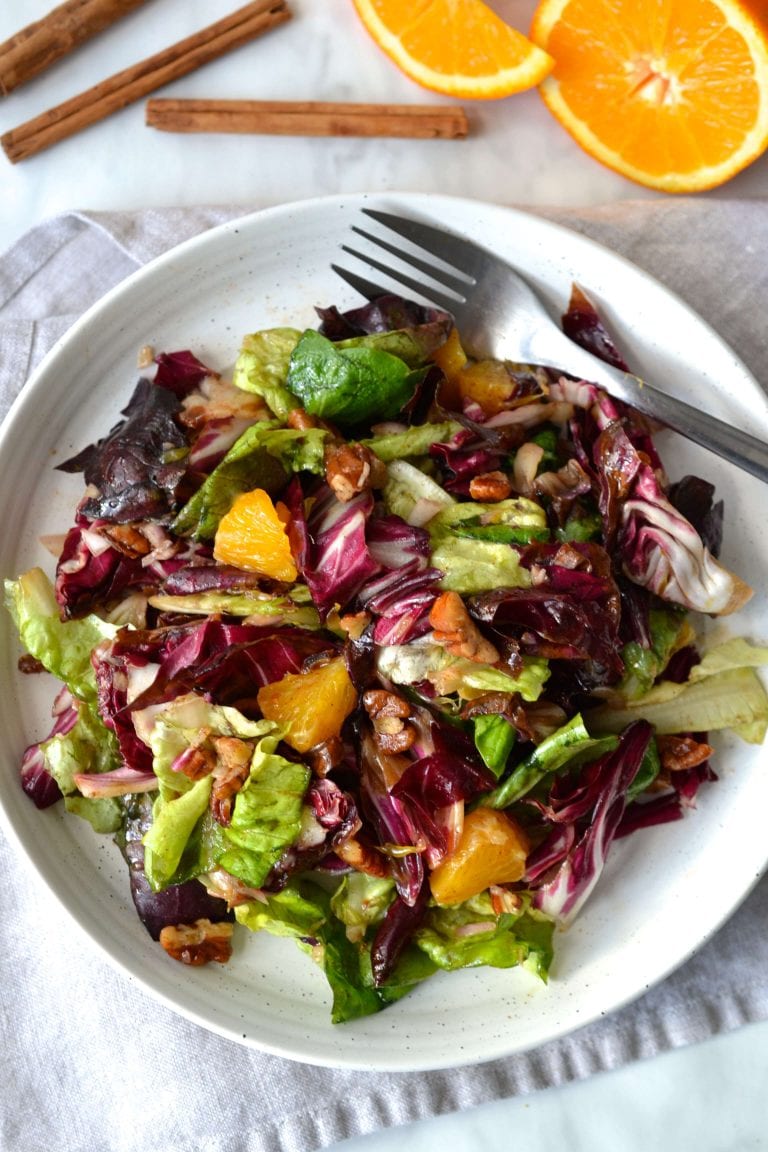 If you make this recipe let me know in the comment section below, I would love to hear what you think or take a photo and tag me (@everylastbite_) on Instagram, I love seeing your photos!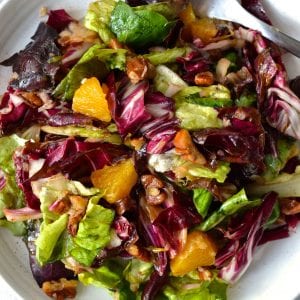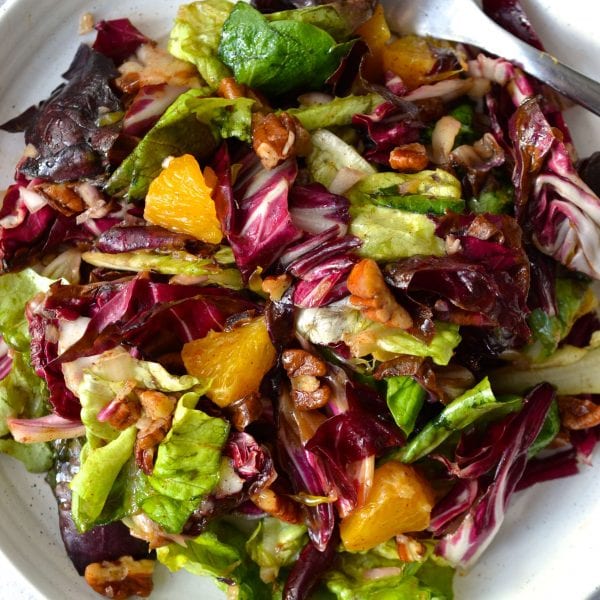 Grilled Radicchio & Orange Salad with Cinnamon Dressing
Ingredients
2 heads radicchio cut into quarters lengthwise
1 tbsp olive oil
1 orange cut into small pieces
1/3 cup toasted pecans roughly chopped
1 shallot finely diced
3 cups lettuce
1/4 cup chopped dates (optional)
Cinnamon Dressing
2 tbsp orange juice
1/2 tbsp apple cider vinegar
1/2 tsp cinnamon
2 tbsp extra virgin olive oil
1 clove garlic crushed
1/2 tbsp honey or maple syrup (omit for Whole30)
1/4 tsp salt
1/4 tsp pepper
Instructions
Place the quarters of radicchio in a bowl and drizzle with 1 tbsp olive oil. Toss to ensure that they are well coated and then place them onto a grill pan on medium heat for 5 minutes, flipping half way through cooking to ensure they have nice grill marks on all sides. Once cooked roughly shred.

In a bowl whisk together all of the ingredients for the dressing and then set aside.

In a bowl start with a base of lettuce and then top with the shredded radicchio, pecans, orange pieces and diced shallots. Toss with the dressing right before serving.