Coconut Ginger Salmon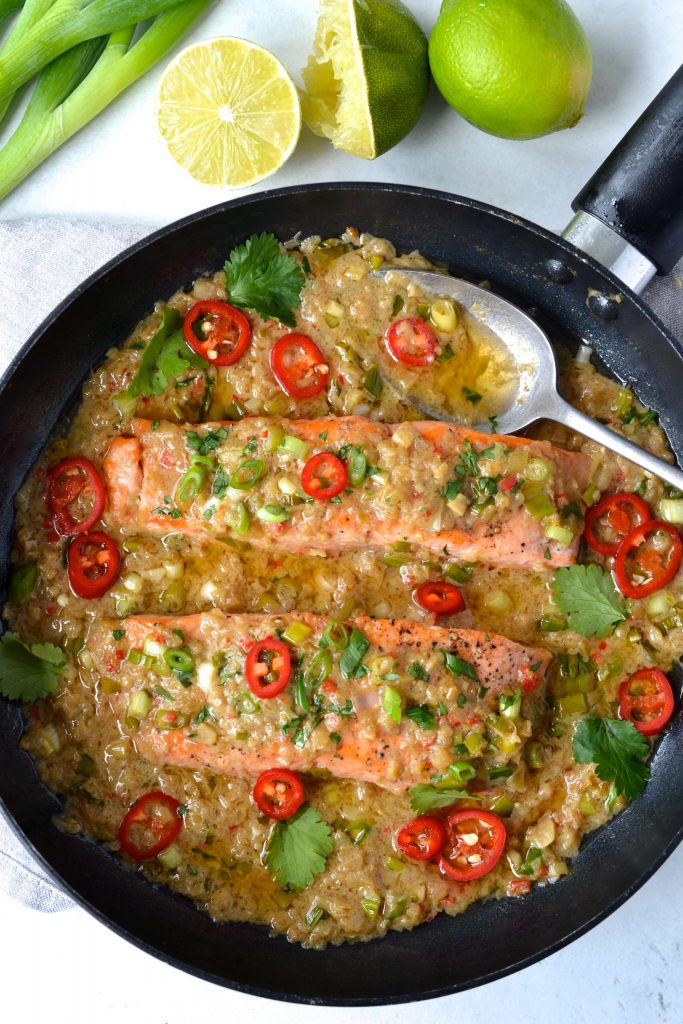 When it comes to a fast and easy weeknight dinner, it's hard to beat fish which is why it has become a regular on my weekly Whole30in30 series.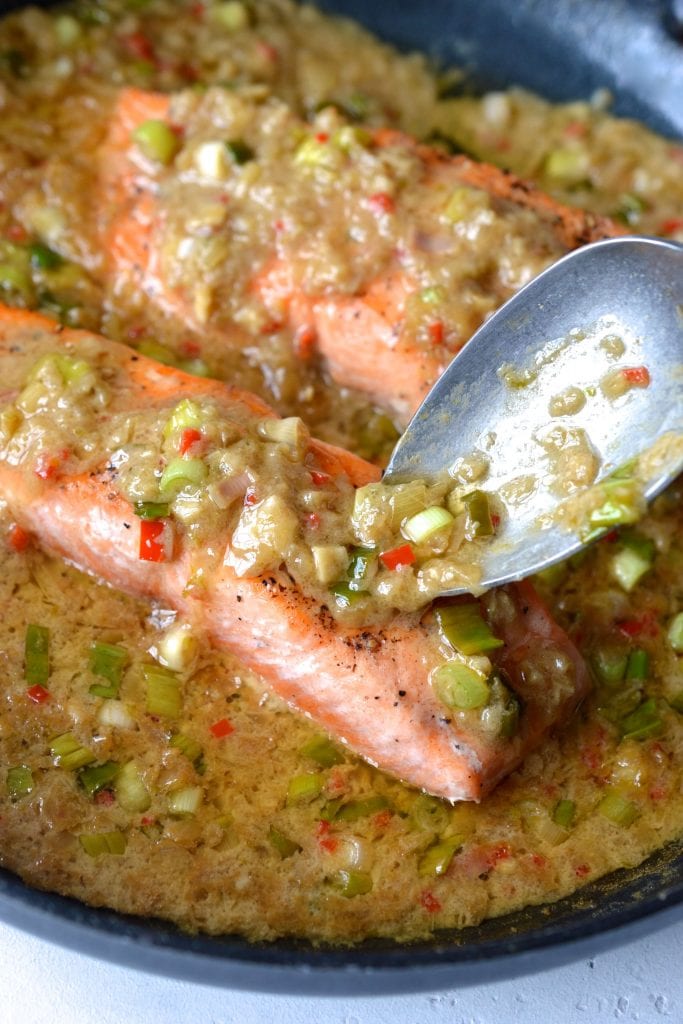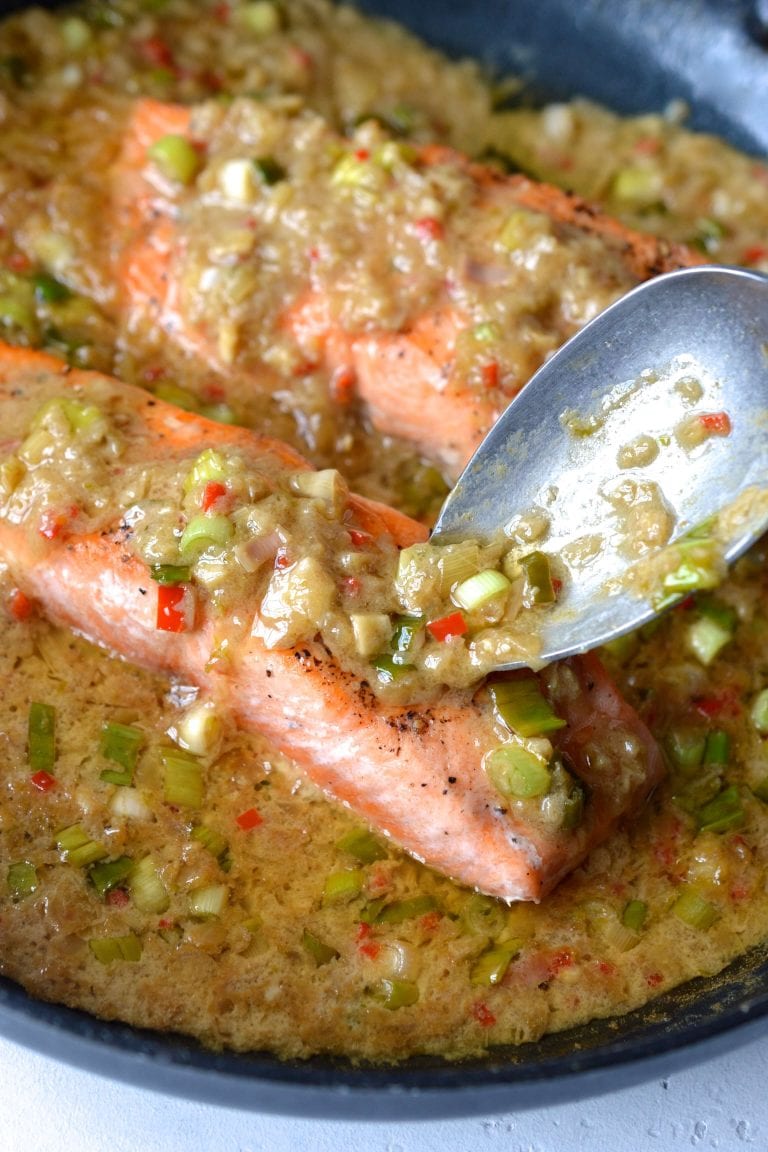 I really love the flavours of this Whole30in30 salmon dish. Fillets of salmon are pan seared and then coated in a delicious chunky asian sauce that's packed with ginger, lemongrass, chili and has a deliciously creamy coconut base.

Although this dish is fantastic on its own, I highly recommend serving it with a side of Coconut & Lime Cauliflower Rice to soak up all of the excess sauce (because trust me, you won't want any of that to go to waste). This salmon is so quick to make that you will have more than enough time to also make the cauliflower rice in under 30 minutes.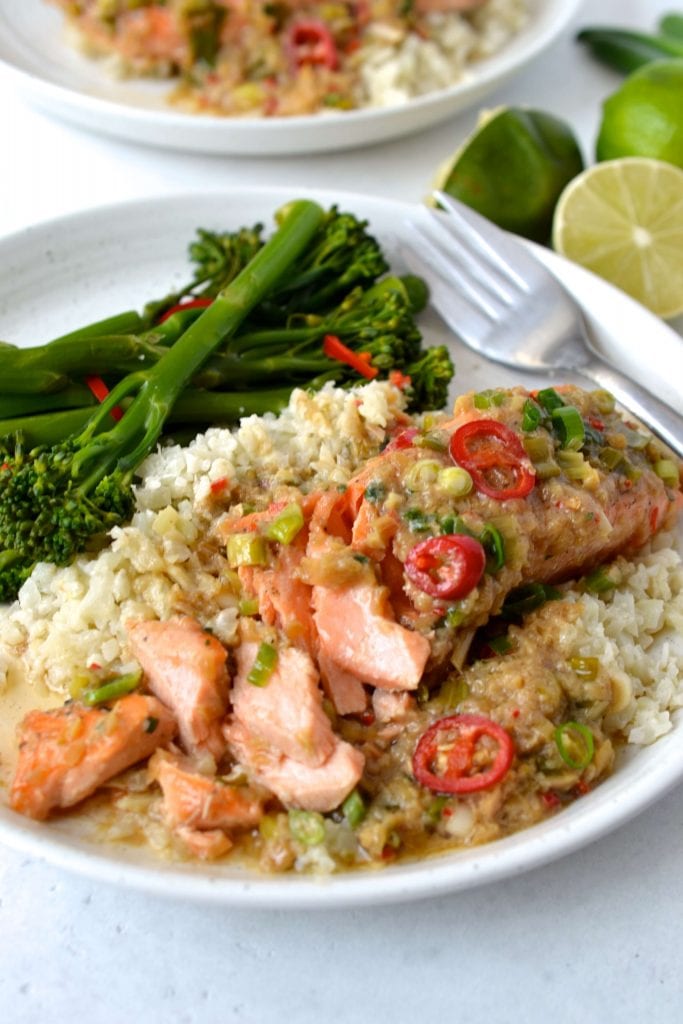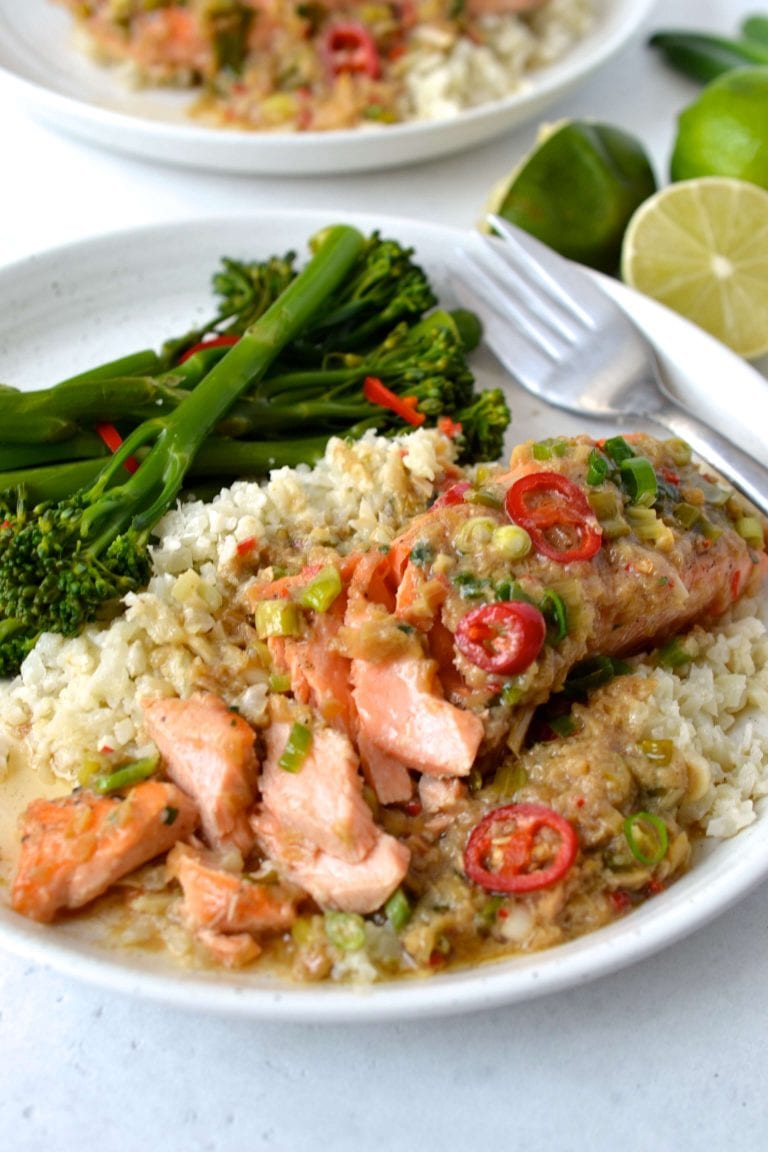 If you aren't a fan of salmon you could swap it for another white fish such as cod or tilapia. This would also be delicious with chicken, although the cook time would need to be increased significantly to ensure the chicken is properly cooked through.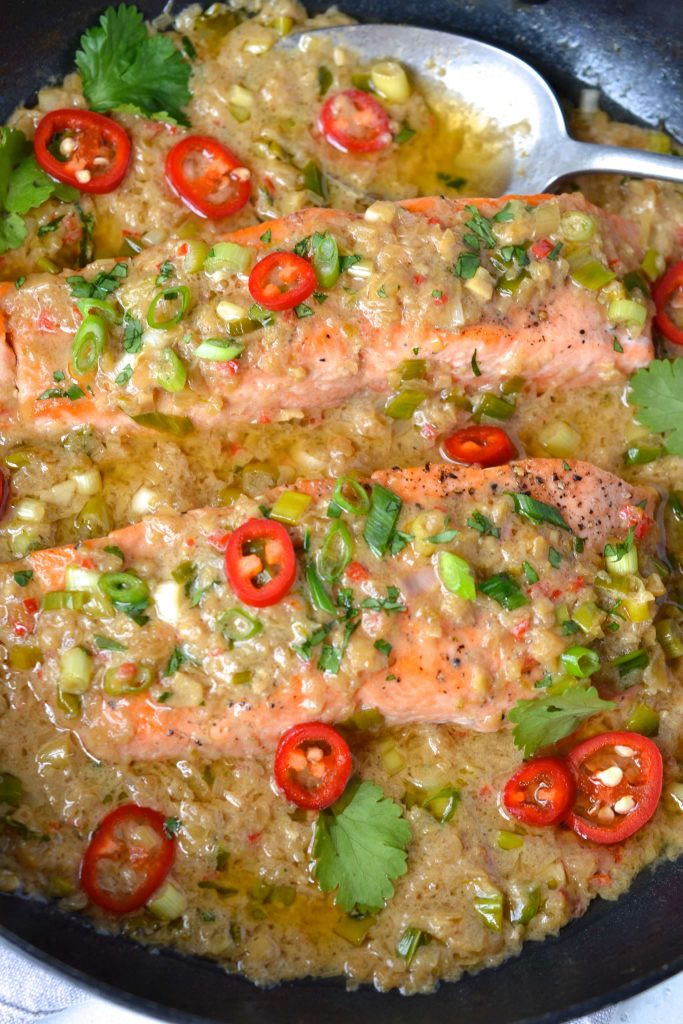 If you make this recipe let me know in the comment section below, I would love to hear what you think or take a photo and tag me (@everylastbite_) on Instagram, I love seeing your photos!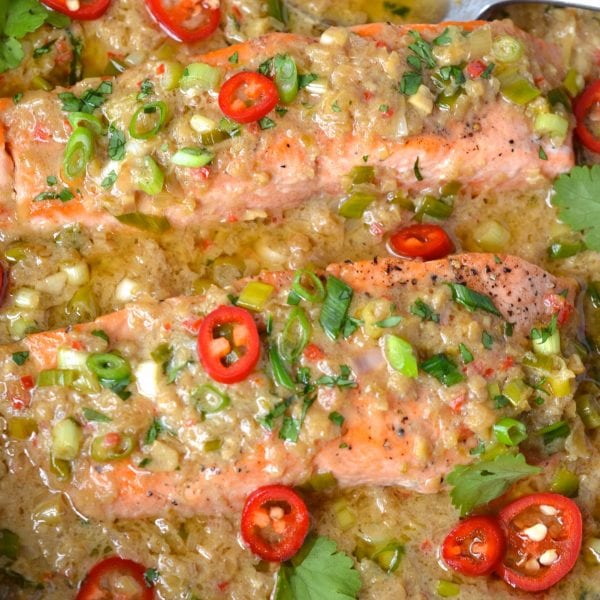 Coconut Ginger Salmon
Ingredients
1 tbsp olive oil
1/4 tsp salt and pepper
2 salmon fillets
1 tbsp sesame oil
1 tbsp finely diced red chilli
2 tbsp finely chopped ginger
1 stalk lemongrass
1 onion
2 cloves garlic
1 tbsp coconut aminos
1 can coconut milk (400ml)
1 tbsp lime juice
2 tsp lime zest
1/4 cup chopped scallions
1 tbsp chopped fresh cilantro for garnish
Instructions
Heat the olive oil in a nonstick pan on medium heat. Season the salmon fillets with salt and pepper and then place in the pan skin side up and let cook for 4 minutes. Once golden in colour flip and let cook skin side down for 2 more minutes. Remove from the pan.

Add the sesame oil to the pan and once hot add in the chilli, ginger, lemongrass, onion and garlic and cook for 5 minutes until the onion has softened.

Add the coconut aminos and coconut milk to the pan and leave to simmer for about 7-8 minutes until it has reduced by about half. Next add in the lime juice, lime zest and chopped scallions and stir before returning the salmon to the pan.

Spoon some of the sauce over the salmon and leave to cook for 2-3 more minutes to ensure that the salmon is fully cooked through. Sprinkle with chopped cilantro and finely sliced chilies before serving on a bed of cauliflower rice.