Sticky Honey Mustard Chicken Wings with Creamy Mustard Dip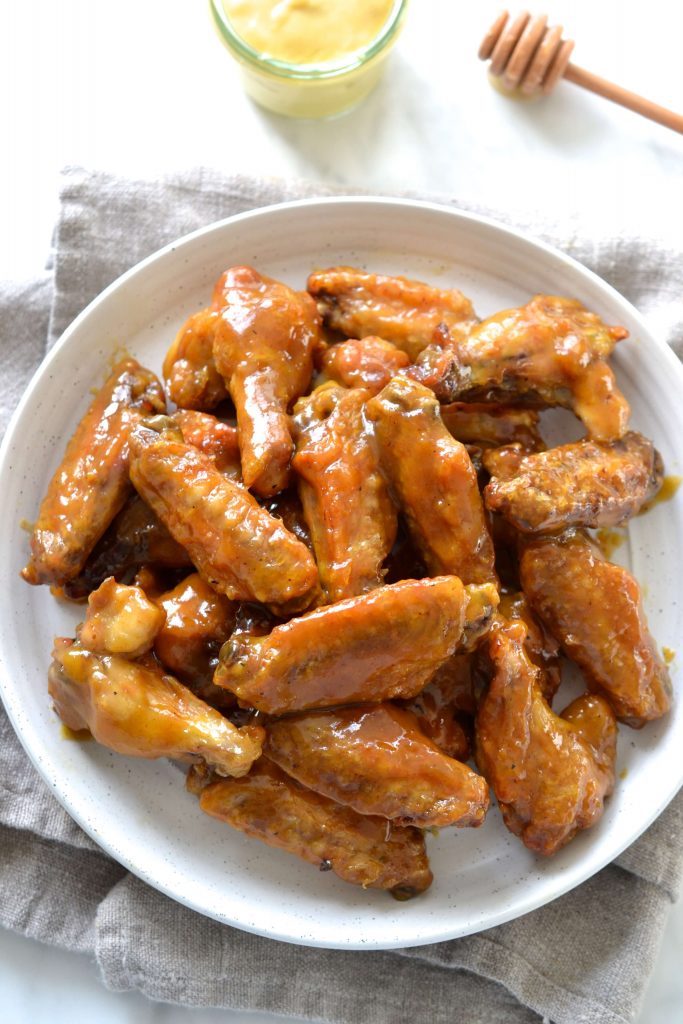 Chicken wings are one of my go to party dishes and they always seem to be the first thing to disappear. For me, the perfect chicken wings have to be super saucy, sticky and leave you reaching for a stack of napkins to clean up.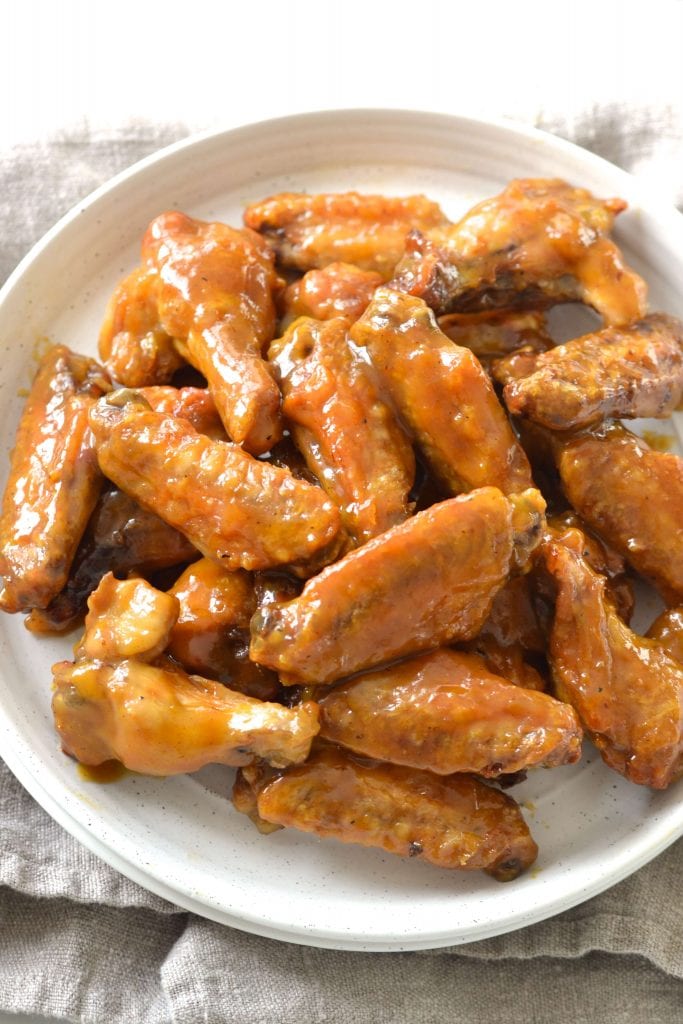 I think that these Sticky Honey Mustard Wings really hit all of the marks. They are slightly crispy and coated in an simple honey mustard sauce that is the perfect balance between spicy and sweet.

Baking the chicken wings on a wire rack really helps the air circulate the skin of each wing and creates a crispiness very similar to the texture of deep fried chicken wings.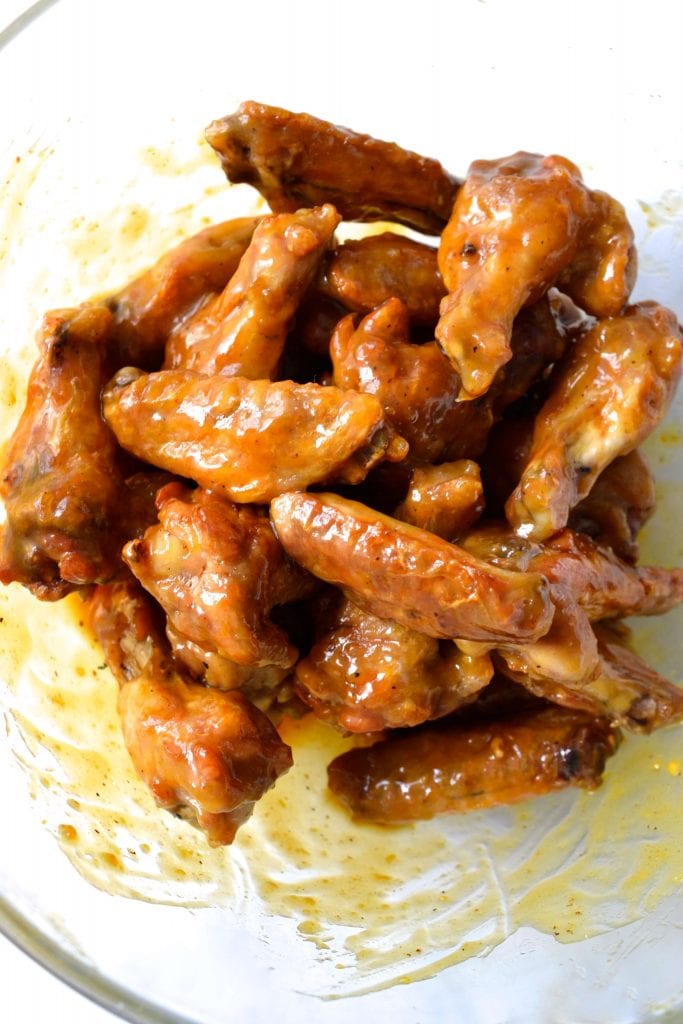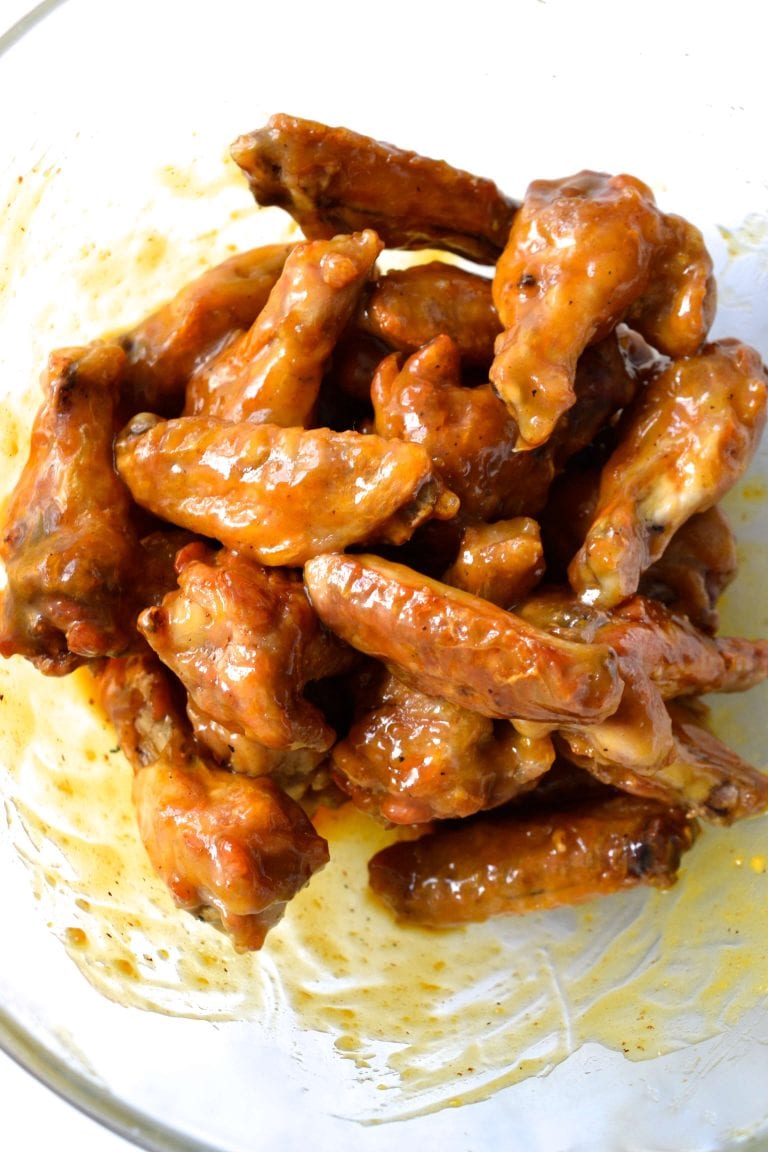 The wings are served with a creamy mustard dip that is also great with some veggies for dipping. You could make the dip a day or two in advance to cut down on time, and even the chicken wing sauce could be prepped ahead of time.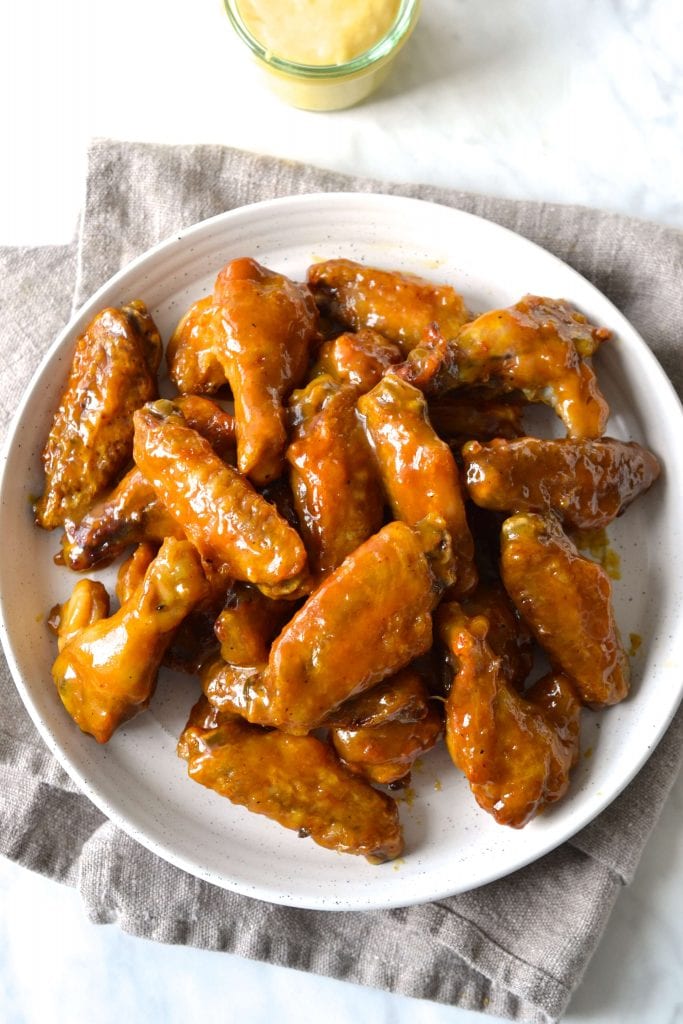 If you make this recipe let me know in the comment section below, I would love to hear what you think or take a photo and tag me (@everylastbite_) on Instagram, I love seeing your photos!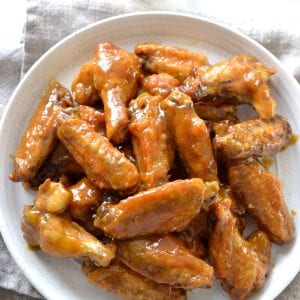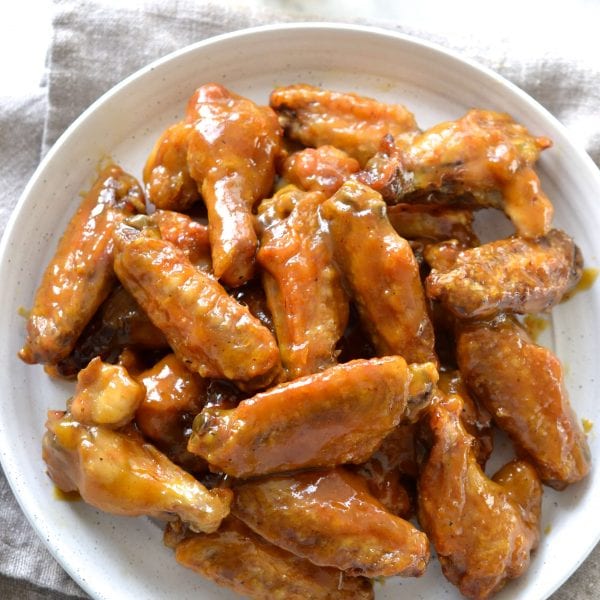 Honey Mustard Wings with Creamy Mustard Dip
Ingredients
1 lbs chicken wings
1 tbsp olive oil
1/4 tsp pepper
1/2 tsp salt
2 cloves garlic crushed
2 tbsp ghee
2 tbsp honey
2 tbsp dijon mustard
Creamy Mustard Dip
2 tbsp mayonnaise
2 tbsp honey
2 tbsp dijon mustard
Instructions
Preheat the oven to 210C (410F)

Place the wings in a bowl and toss with olive oil, salt and pepper until well coated.

Lay the wings out evenly on a wire rack placed over a baking tray. Bake them in the oven for 20-25 minutes, flipping half way through cooking to ensure they are crispy and golden in colour.

While the wings are cooking, in a skillet saute the garlic in ghee for 2 minutes until fragrant. Add in the mustard and honey and let cook for 4 minutes until the sauce begins to bubble and thicken.

Once the chicken are done cooking, place them in a bowl, pour the sauce overtop and toss until they are well coated.

To make the Creamy Mustard Dip in a bowl whisk together the mayo, mustard and honey until well blended and then serve alongside the wings for dipping.