Baked Spiced Okra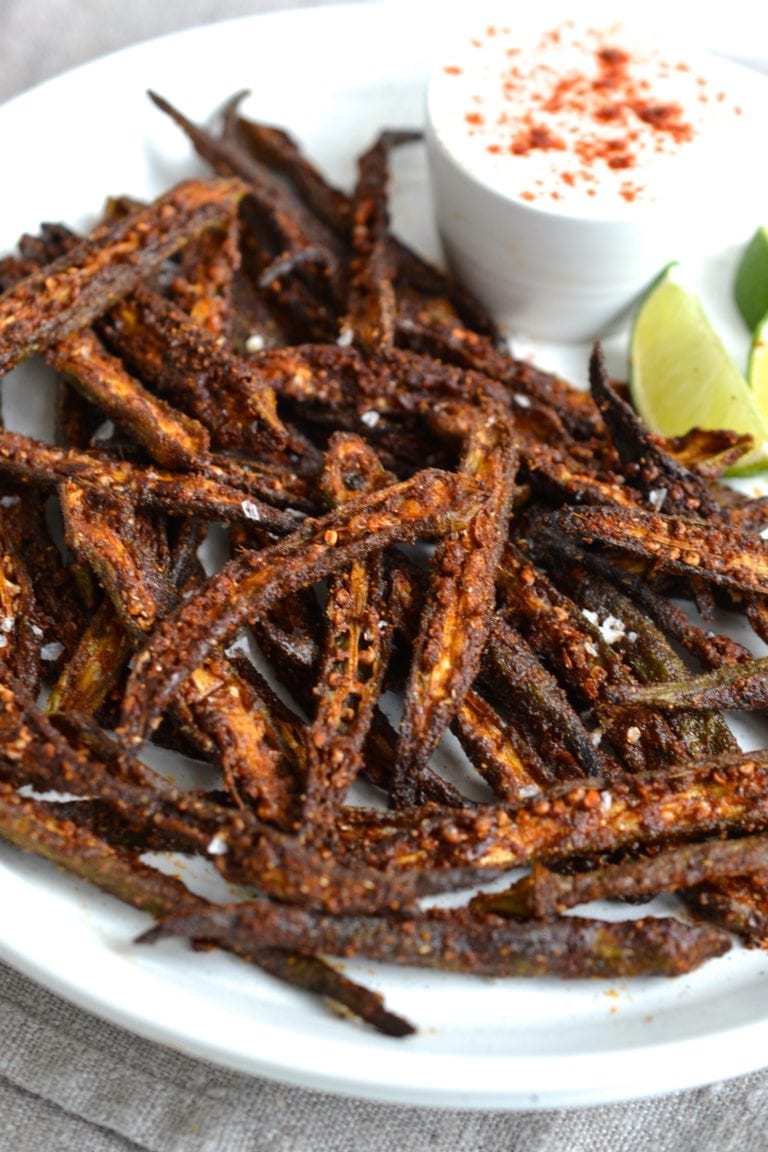 Before getting into this recipe I want to point out the okra is not specific carbohydrate diet legal so if you are following the diet unfortunately this recipe isn't one you are able to make (my first non SCD recipe on the site!). After almost 5 years in remission I eat non legal foods from time to time and okra has become one of them.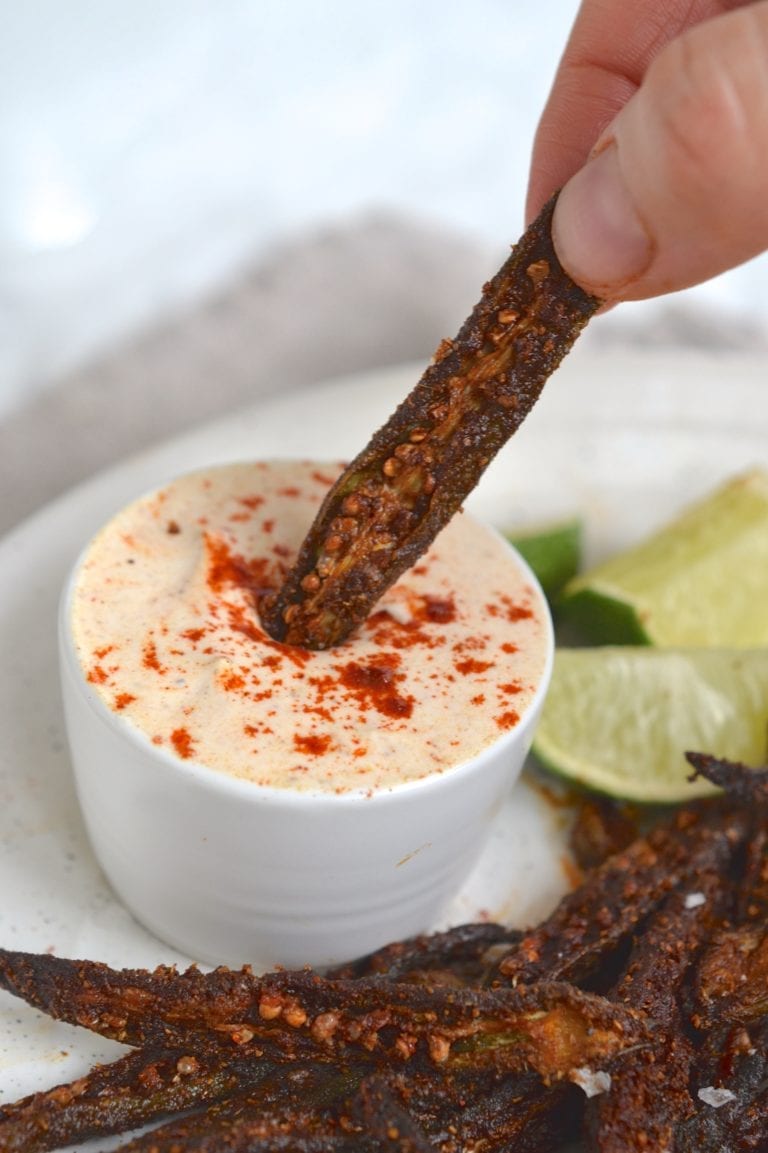 Okra has always been a completely foreign vegetable to me, something I rarely saw in stores in Canada and looked at longingly in cookbooks and magazines about southern or African food. I've noticed okra more and more in grocery stores here in London recently and decided I had to give it a try.

I absolutely love eating okra like this. They are perfectly crisp, almost like a chip, and coated in a delicious spicy blend. This is the perfect snack for those times you are craving something unhealthy but want it to actually be good for you.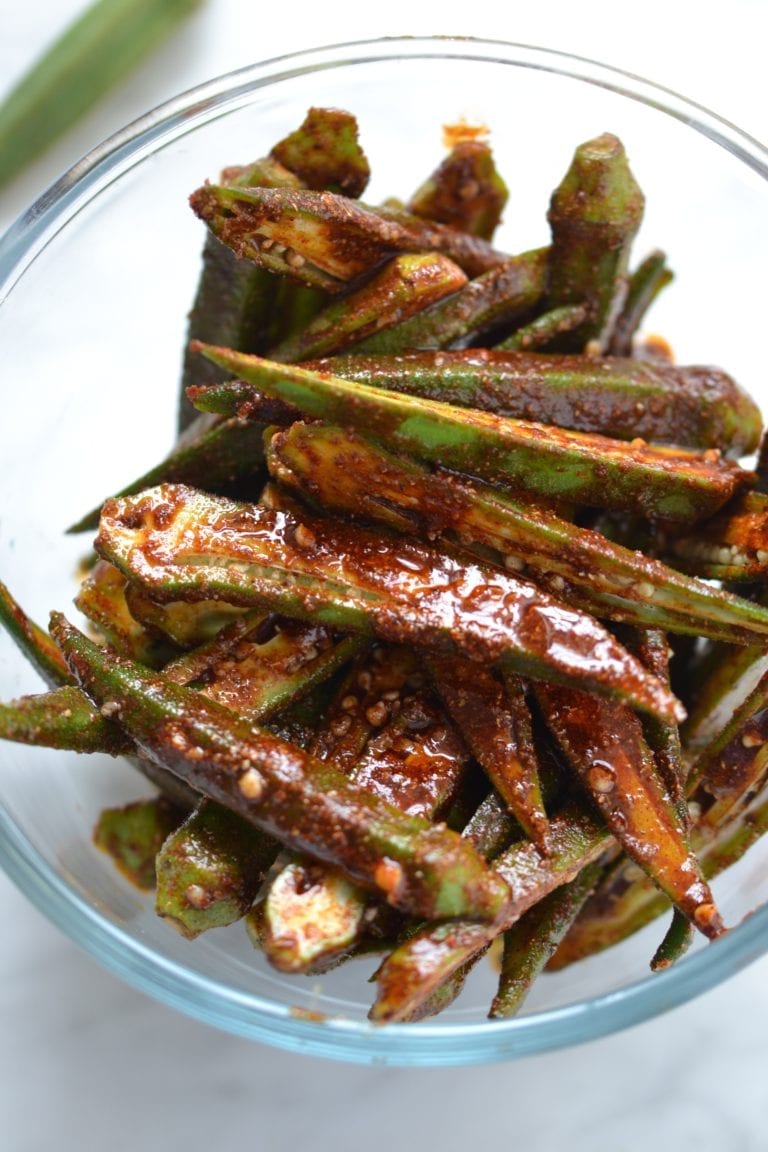 It took me multiple attempts before I finally figured out how to get the okra really crunchy. Laying each piece out evenly on a wire rack helps the air to fully circulate around so that the bottoms don't get mushy as they cook. Although it is slightly tedious, flipping the okra over half way through baking also helps to ensure that they are well cooked and crispy on both sides.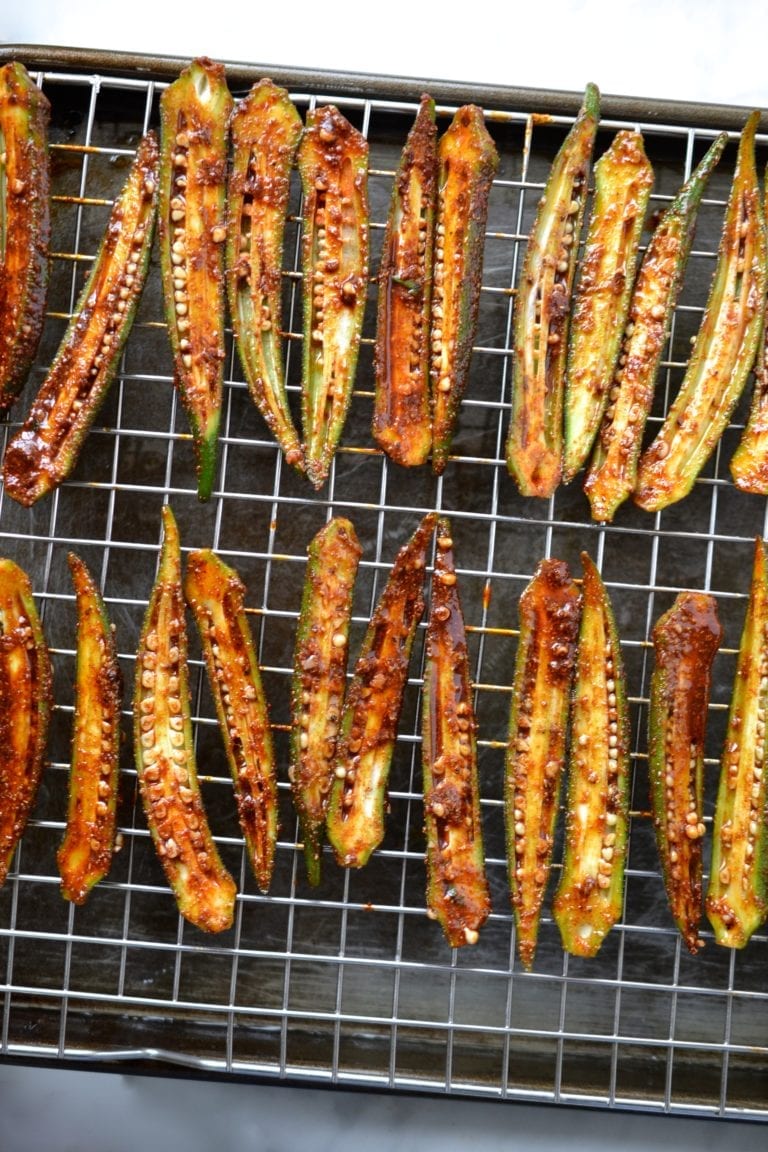 These would make a great game day snack, crowd pleasing appetiser or side dish. I recommend baking them right before serving as they begin to lose their crispiness after a few hours out of the oven.
If you make this recipe let me know in the comment section below, I would love to hear what you think or take a photo and tag me (@everylastbite1) on Instagram, I love seeing your photos!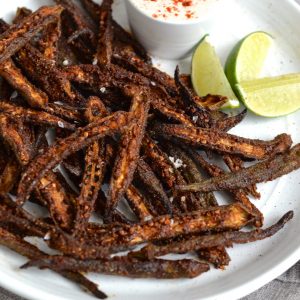 Baked Spiced Okra
Ingredients
300 grams Okra cut in half lengthwise
1 1/2 tbsp olive oil
2 tsp gram marsala
1 tsp paprika
1/2 tsp salt
1 tsp coriander
1/2 tsp garlic salt (omit if SCD)
Lime Mayonnaise Dip
1/3 cup mayonnaise
2 tsp lime juice
1/4 tsp paprika
Instructions
Preheat the oven to 190 degrees Celsius (350 degrees Fahrenheit)

Add the halved okra to a bowl along with the oil and all of the seasoning. Toss with your hands to ensure that all of the okra are well coated.

Place a wire rack onto a baking sheet. Lay the okra out evenly on the wire rack making sure that they don't overlap. Bake them for 25 minutes, flipping half way through baking to ensure that the evenly crisp.

To make the dipping sauce, in a bowl whisk together the mayonnaise, lime juice and paprika. Taste and season as needed.

Sprinkle with salt and a squeeze of lime juice and serve alongside the dipping sauce.