Charred Broccolini with Tahini Sauce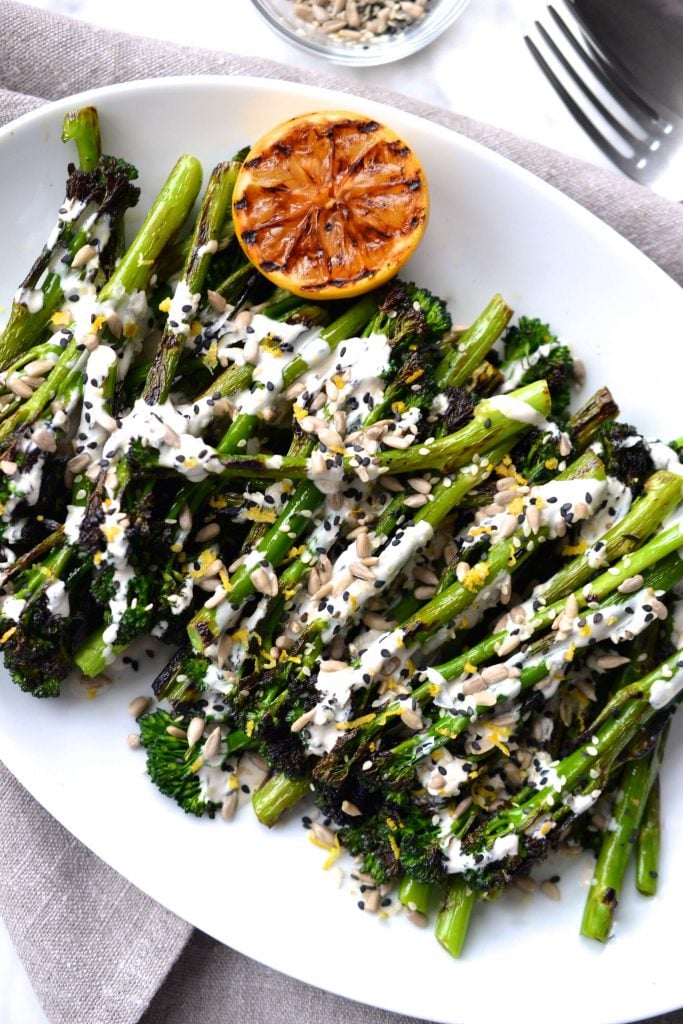 This dish contains just a few simple ingredients but prepared the right way it's truly a stand out side dish. Broccolini is cooked on the grill until slightly charred and then tossed in a creamy tahini sauce and sprinkled with sesame seeds and sunflower seeds for a bit of crunch.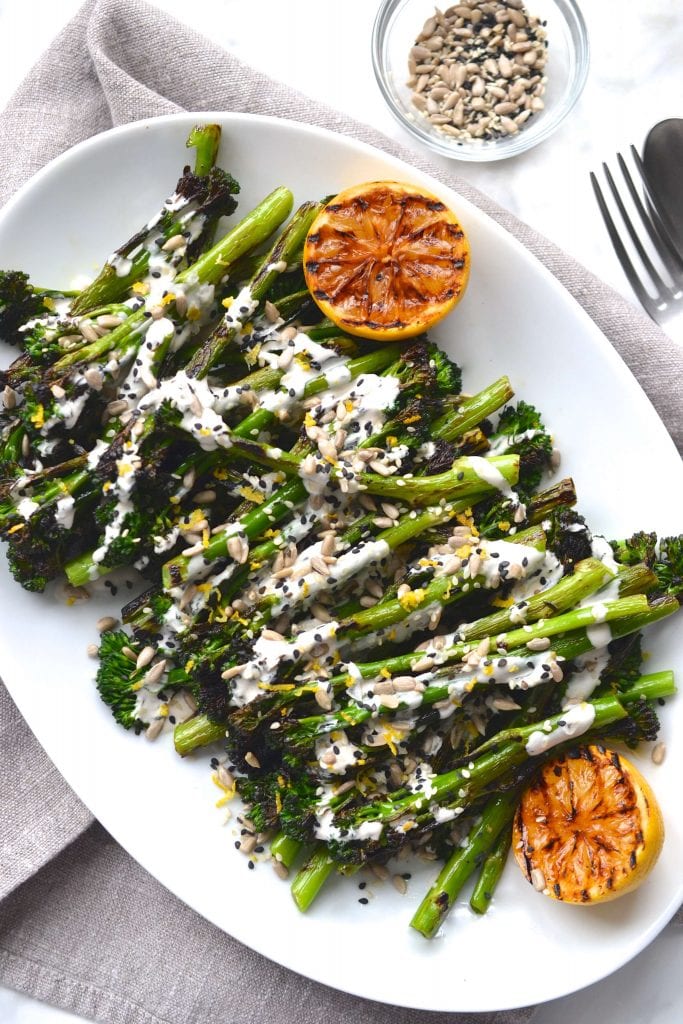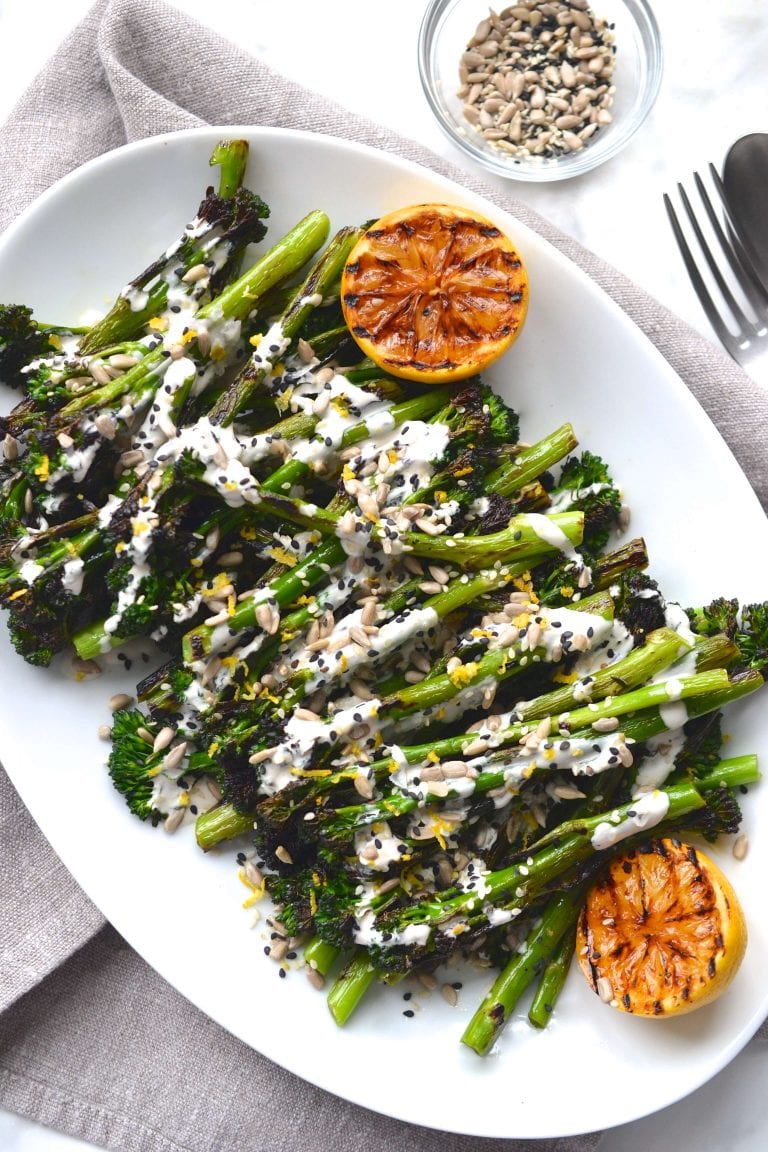 I've never been a massive fan of broccolini, but it turns out that that is only because I've never tried grilling it before, what a game changer. When it's cooked on a grill pan (or barbecue) it develops this delicious charred flavour and the stems become slightly tender without turning to mush.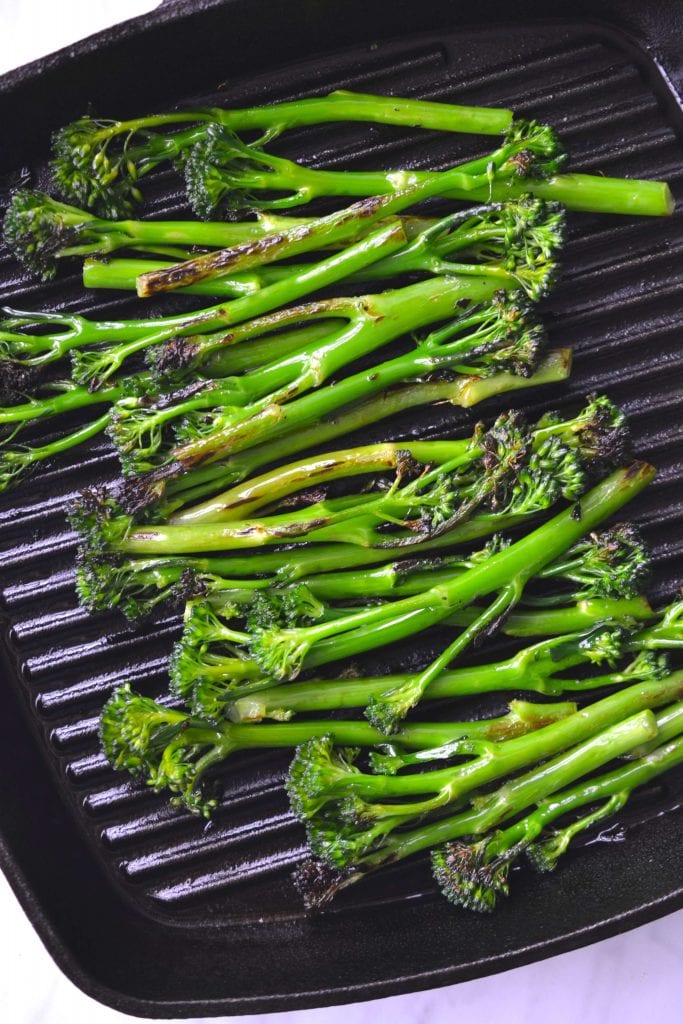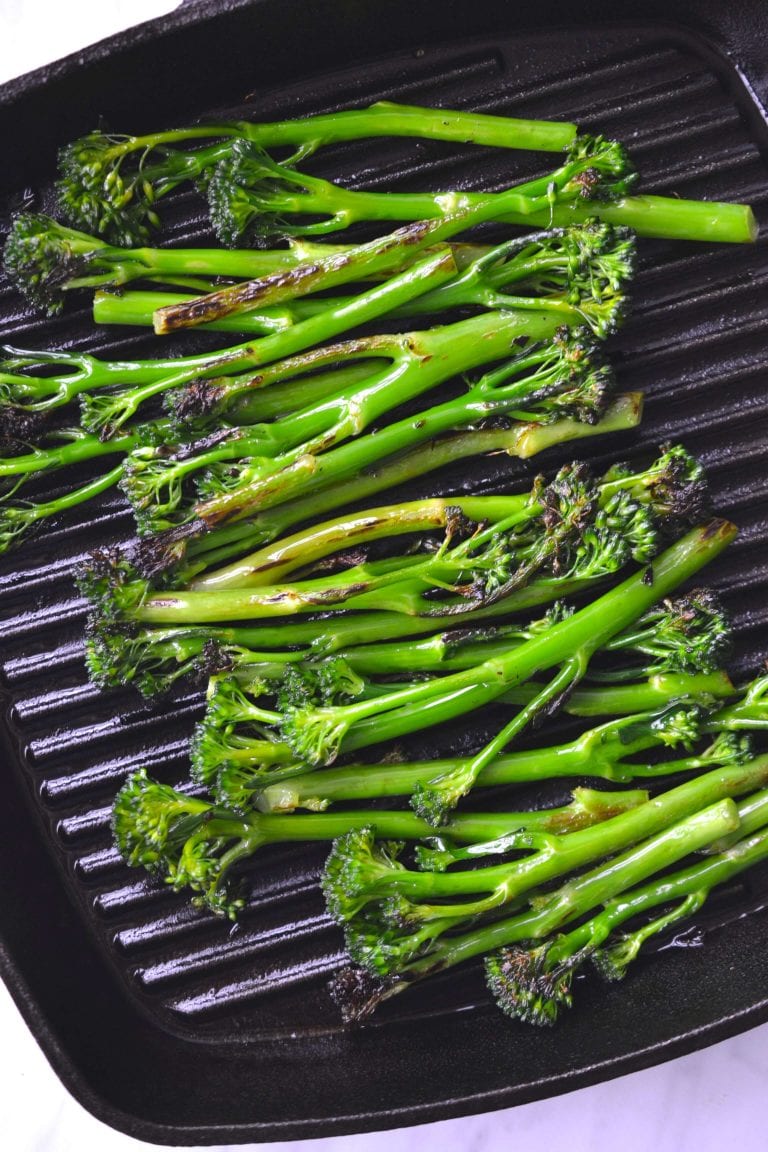 If you don't have a grill pan or barbecue you could bake the broccolini in the oven at 425F (220C) for about 15 minutes until the florets begin to brown. The key is to get that charred flavouring without over cooking and turning the stems to mush.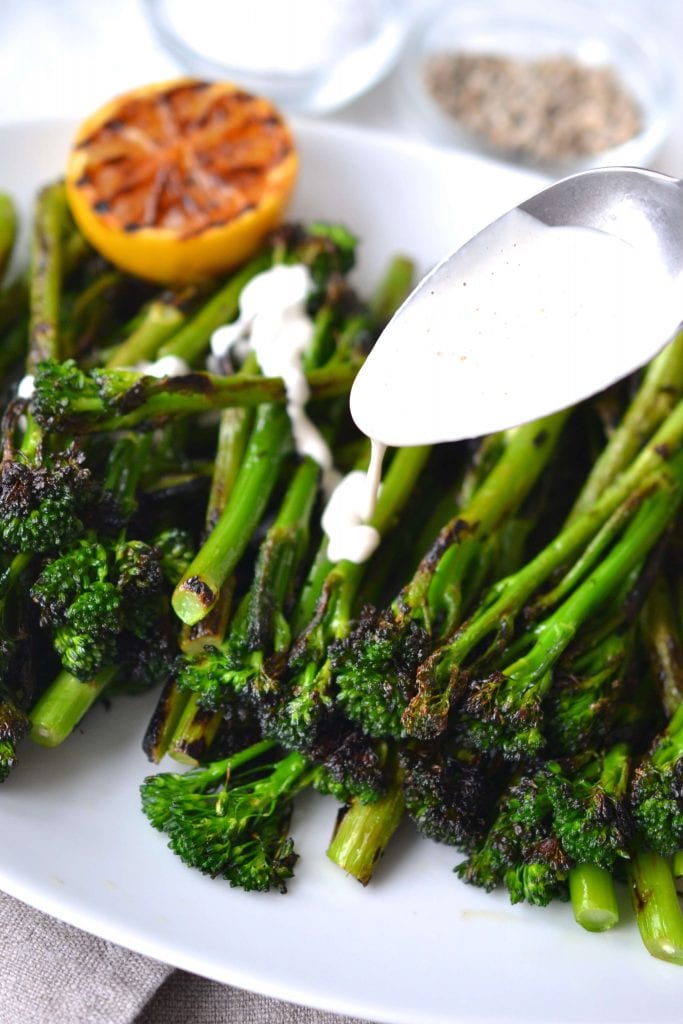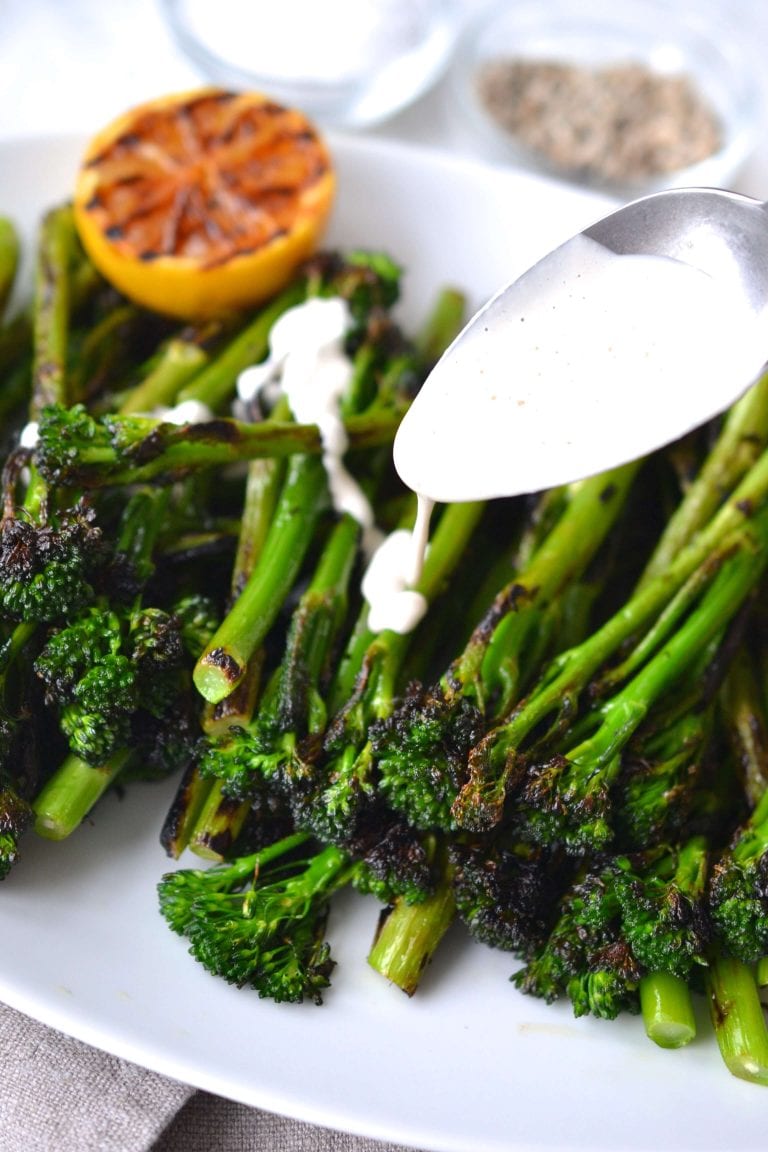 The tahini and lemon sauce is the perfect combination of creamy and tart and really brings the whole dish together. You can enjoy this either warm or cold and leftovers taste delicious on day two or even three. I would personally serve it warm as a side dish, or cold as a salad, either one really works well.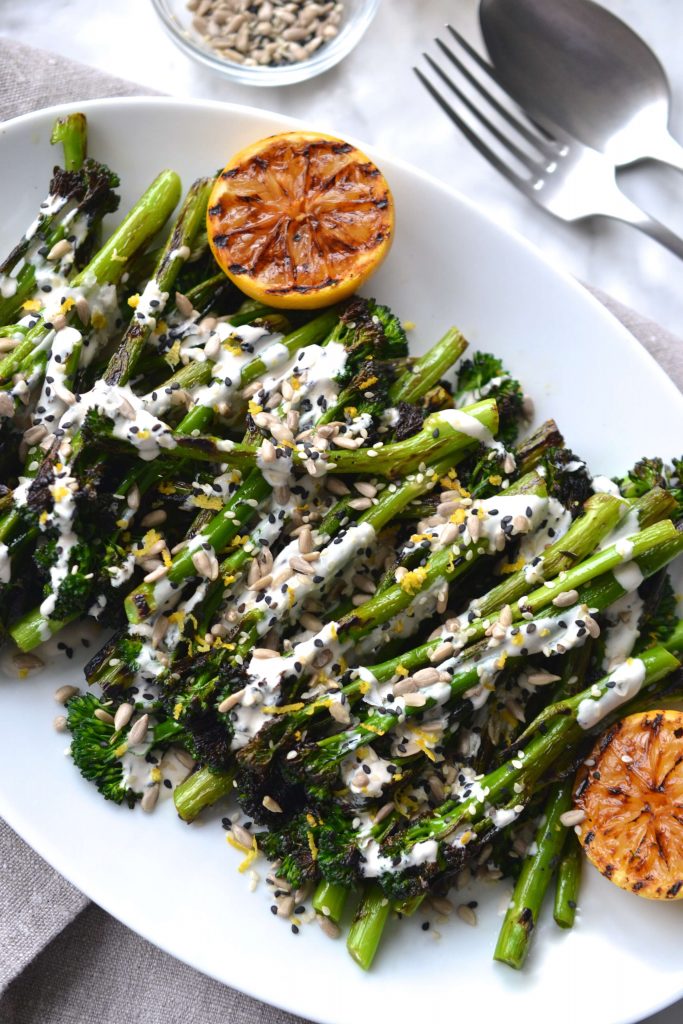 If you make this recipe let me know in the comment section below, I would love to hear what you think or take a photo and tag me (@everylastbite_) on Instagram, I love seeing your photos!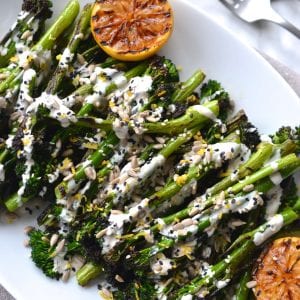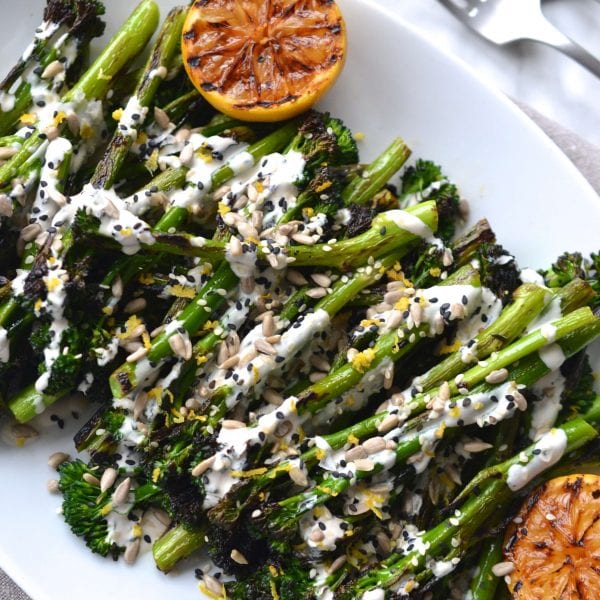 Charred Broccolini with Tahini Sauce
Ingredients
1 lbs broccolini
1 tbsp olive oil
1 lemon cut in half
2 tbsp tahini
2 tsp red wine vinegar
1 tbsp lemon juice
1 clove garlic
1/4 cup water (you may need more)
1 tsp maldon salt
2 tbsp sunflower seeds
2 tsp white or black sesame seeds
Instructions
In a bowl toss the broccolini in olive oil until well coated.

Heat a grill pan on medium high heat and spread the broccolini out evenly (you may need to cook them in batches to ensure everything cooks properly). Allow them to cook for approximately 6 minutes, turning them half way through cooking to ensure they brown and slightly char on both sides. Once they finish cooking place them on a plater and repeat cooking with the remaining broccolini until all cooked.

Once the broccolini in finished cooking add the lemon halves to the grill and cook cut side down for 3-4 minutes until girl marks form.

In a blender or nutribullet container combine the tahini, red wine vinegar, lemon juice, garlic and water and blend until smooth. Add a splash more water if the sauce looks too thick.

Place the broccolini on a serving platter, drizzle with the tahini sauce and sprinkle generously with the Malden salt, sunflower seeds and sesame seeds. Garnish with the grilled lemon halves and optional lemon zest before serving.